This Strawberry Prosecco Gelatin Mold is a light and fluffy dessert that is super easy to make and perfect for any occasion.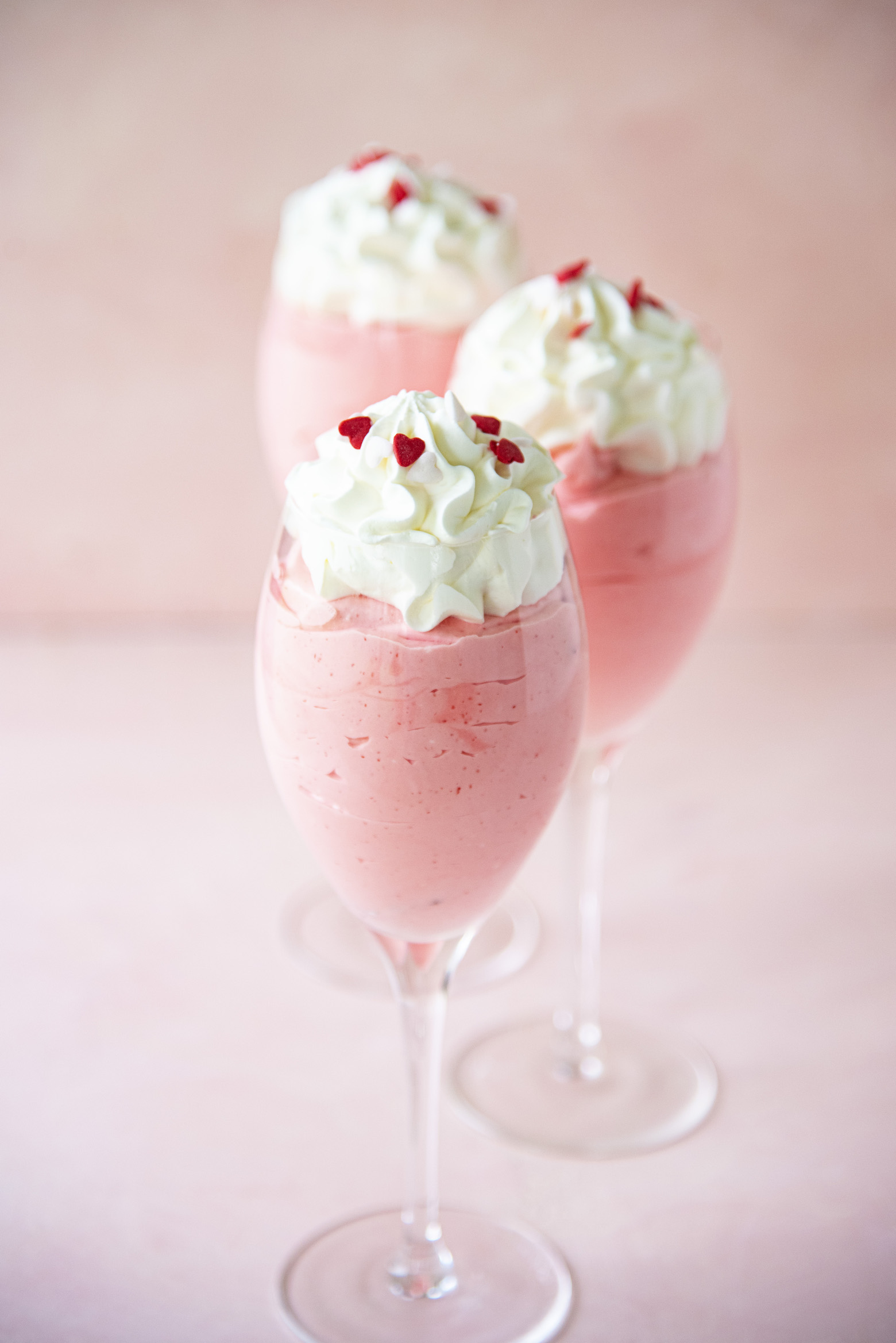 It's that time of year again.
The time of year for expectations and let downs.
Where you are supposed to spend a whole bunch a money on overpriced flowers and jewelry to show your loved one you love them.
No thanks.
Oh sure I like flowers but save your money and buy them for me two days later. 🙂
I'm a girl who is all about the little things.
Seriously.
The most romantic thing my husband did this year so far was me coming out to him cleaning the blinds in the living room.
Without being asked.
It was hot.
For real.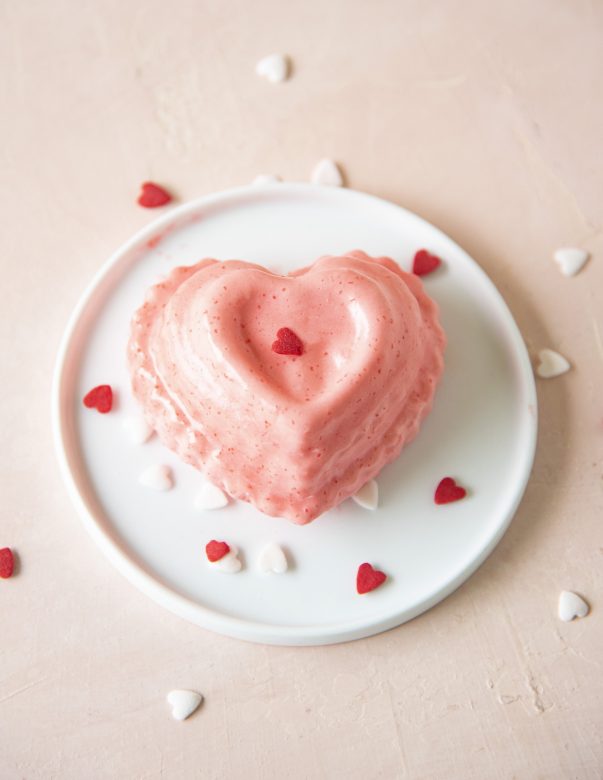 Small things I think get overlooked a lot.
My husband does a million little small things for me all the time.
And I try really hard to let him know I appreciate it.
So I don't really need a day set aside for love.
In fact I celebrate Arizona Statehood Day every February 14th.
But I do realize that some of you do like to celebrate Valentine's Day and so I offer up this super easy dessert for you.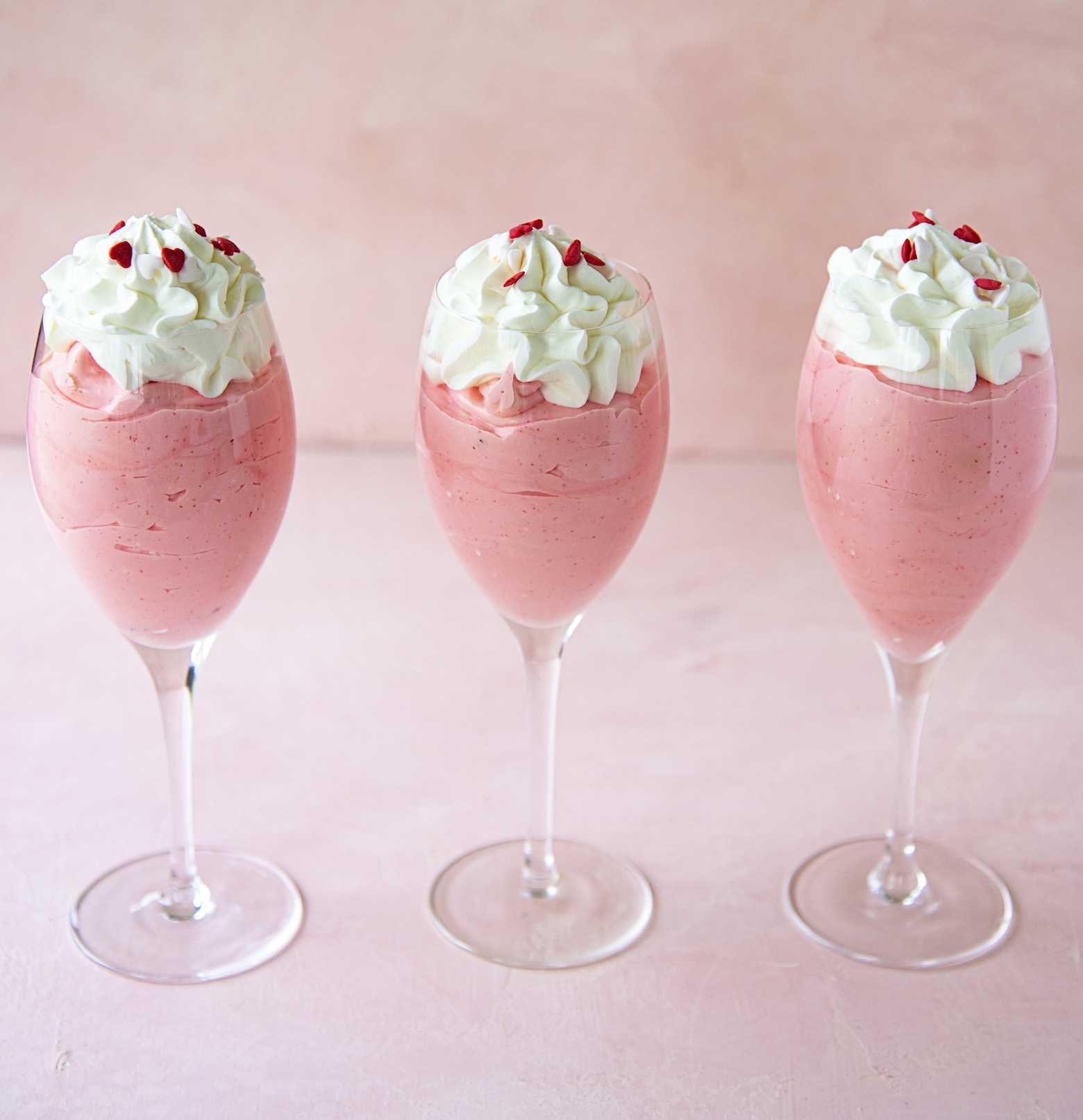 While I'm calling this a mold (because salad also sounds weird) it worked easiest in glasses for me.
And seem classiest.
If Jell-O can be classy?
It can be in this Strawberry Prosecco Gelatin Mold.
I would use the cheapest Prosecco you can find…this is after all going in with gelatin and Cool Whip.
But it is really tasty…mousse like texture.
You don't have to have the freeze dried strawberries but they do add an extra layer of flavor.
P.S. It's a great day to buy my cookbook Holy Sweet!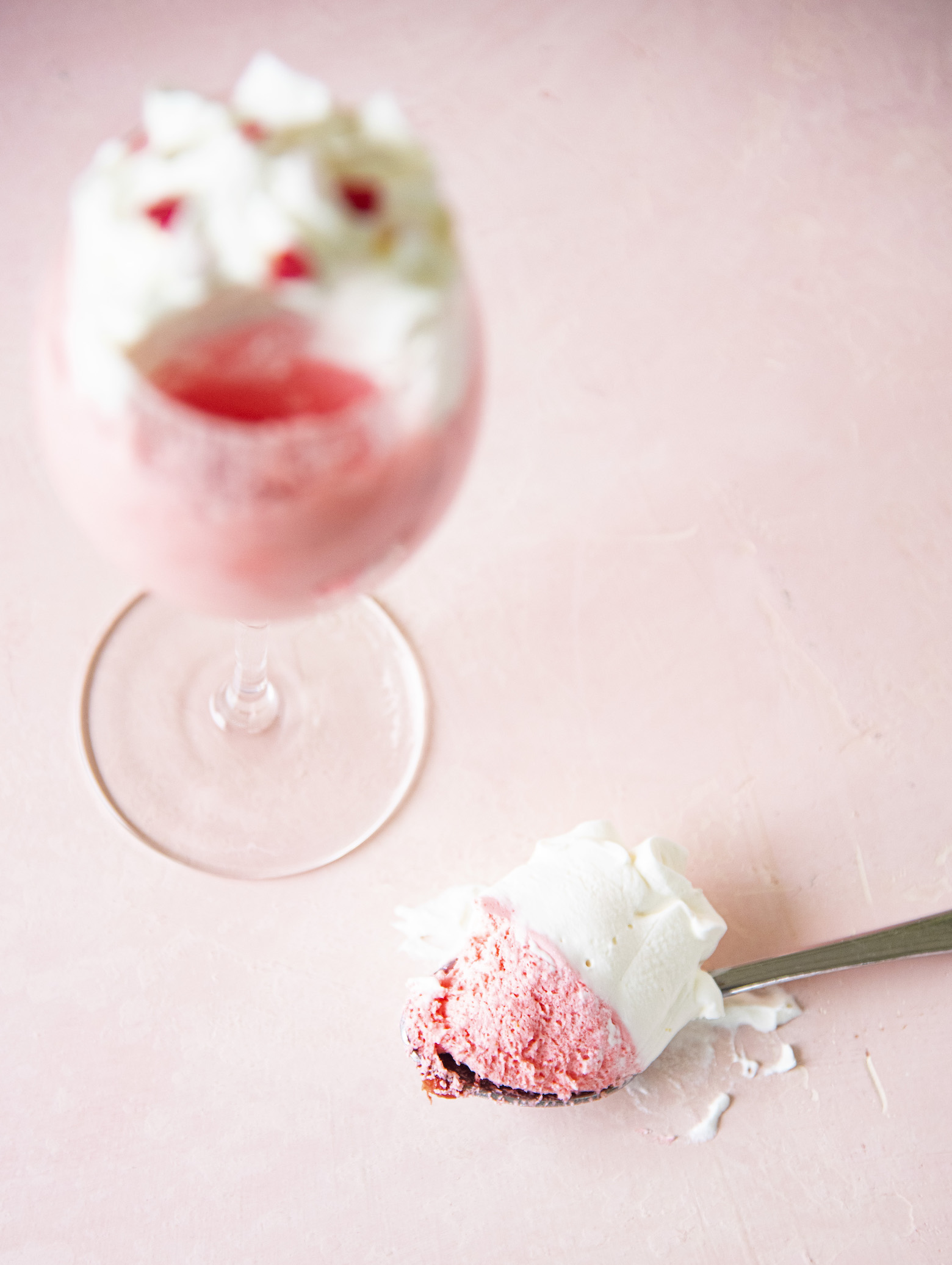 Want More Gelatin Mold Recipes?
Lemon Meringue Pie Gelatin Mold
Creamsicle Marshmallow Gelatin Mold
Cranberry Marshmallow Gelatin Mold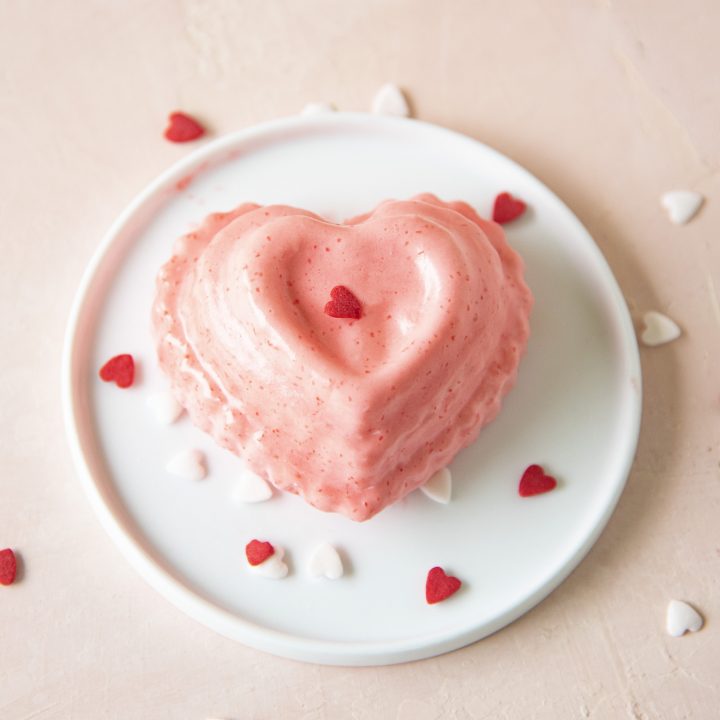 Strawberry Prosecco Gelatin Mold
Ingredients
1 (6 ounce) package strawberry gelatin
1 cup boiling water
8 oz Mascarpone cheese, at room temperature
½ tsp vanilla extract
1 cup Prosecco
1 (8 ounce) carton of Cool Whip (or whipped cream)
Instructions
Dissolve Jello in boiling water.
In a mixing bowl, beat the Mascarpone cheese and vanilla until fluffy.
Stir in Jello and beat until smooth. I usually put it in the blender to fully mix.
Add Prosecco and mix until incorporated.
Chill the mixture in refrigerator for about 30-40 minutes, so that when you lift it with a spoon it is clumpy.
Fold in the Cool Whip and freeze dried strawberry pieces.
Pour into a 9-x-13-inch pan, wine glasses, or mini Bundt pans.
Refrigerate for 3-4 hours or until firm.
Garnish with whipped cream.
If serving in pan, will make about 16 squares for 9-x13 pan or about 6 wine glasses.