This Oatmeal Chocolate Chip Cookie Babka is a fun twist on traditional babka having an oatmeal cookie and chocolate chip filling and oat streusel.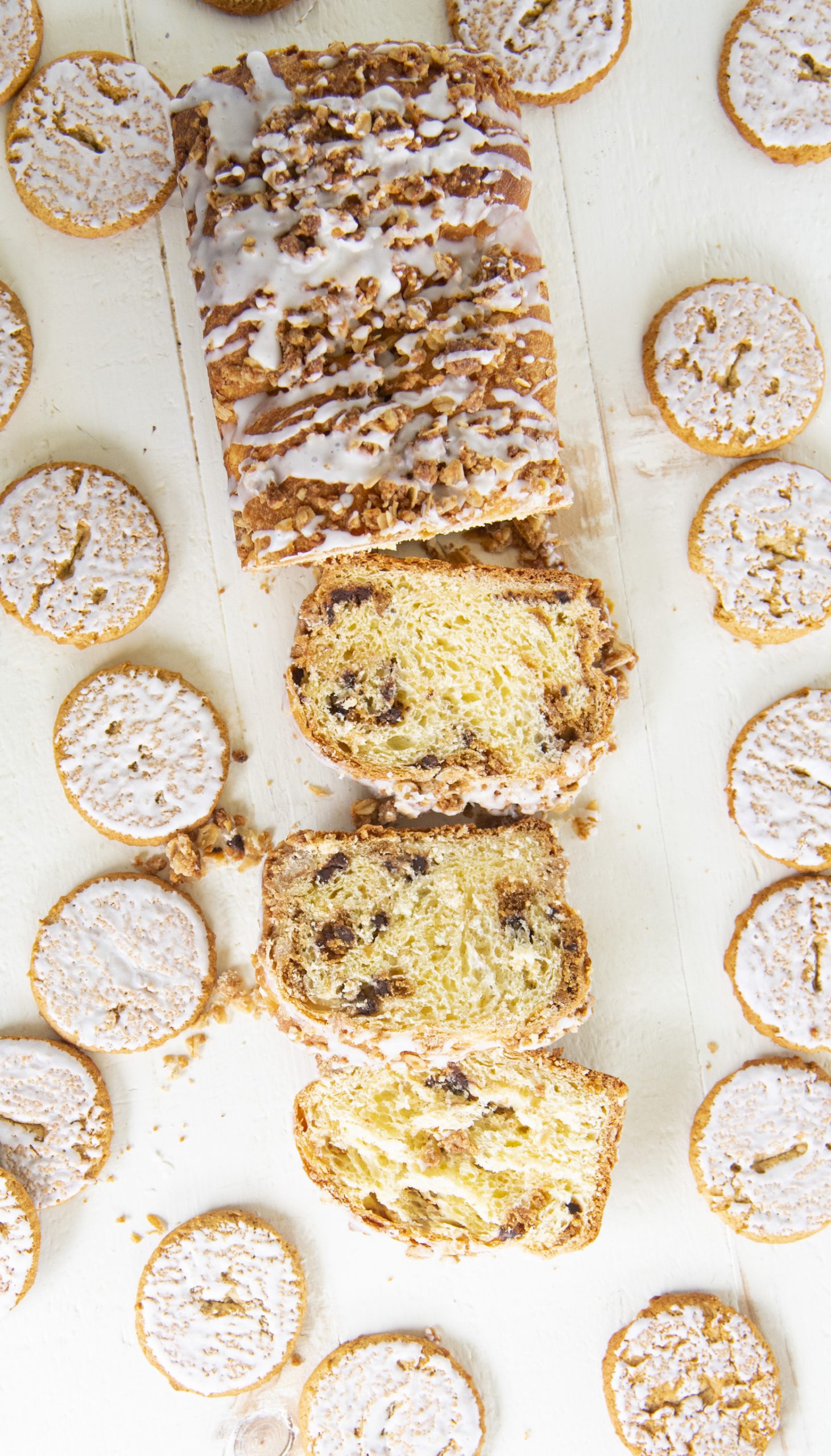 I had to come to the conclusion the other day that I like Taylor Swift.
Now, don't get me wrong, I never hated Taylor Swift.
She clearly has talent as a songwriter and musician and I adore how she treats her cats.
I was never one to shame her about her choices (I rarely do that with anyone).
But if someone had asked me if I liked her music I would have said not really.
Again didn't hate it just didn't have a real strong opinion on it.
And yet, I know a good chunk of her songs.
Tay Tay song on the radio? I know it. I can sing along…so can my husband usually.
Someone singing her at karaoke? I know it. I sing along.
So when Netflix came out with her documentary Miss Americana I decided to watch it.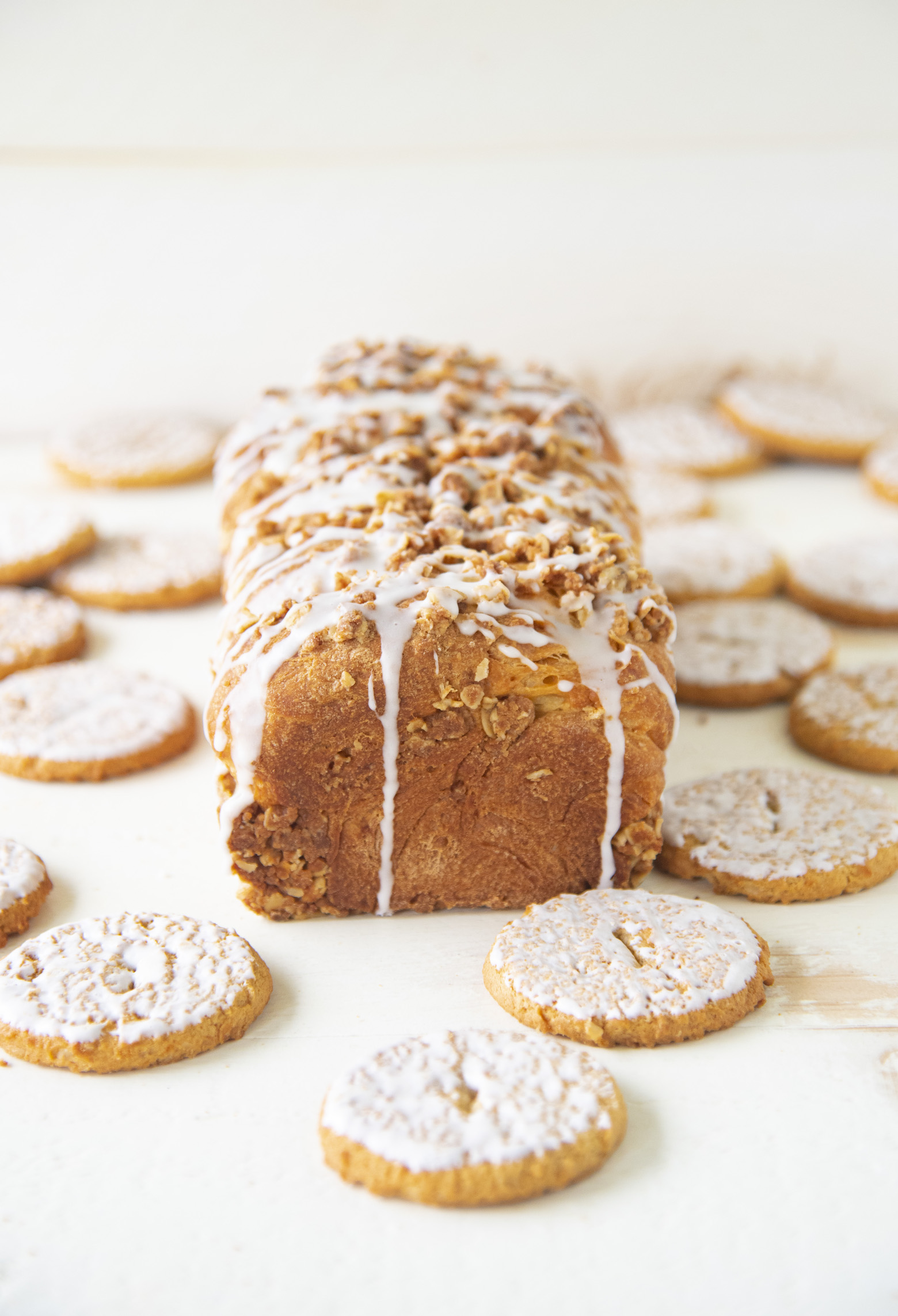 I figured it would be something along the lines of a concert with some commentary from time to time.
Well, I was so very wrong.
I've actually watched it three times this week…one of those times making my husband watch it. Who also agreed it was so not what he thought it would be.
One thing that I was pleasantly surprised with, especially as a body positive advocate, was her touch on her eating disorder.
Her type of eating disorder was my type.
Where it came on gradually.
I wasn't starving myself (or so I thought).
I was eating…just not much.
But when people would ask I would tell them I was eating a ton.
Which was a total lie.
She told this lie too.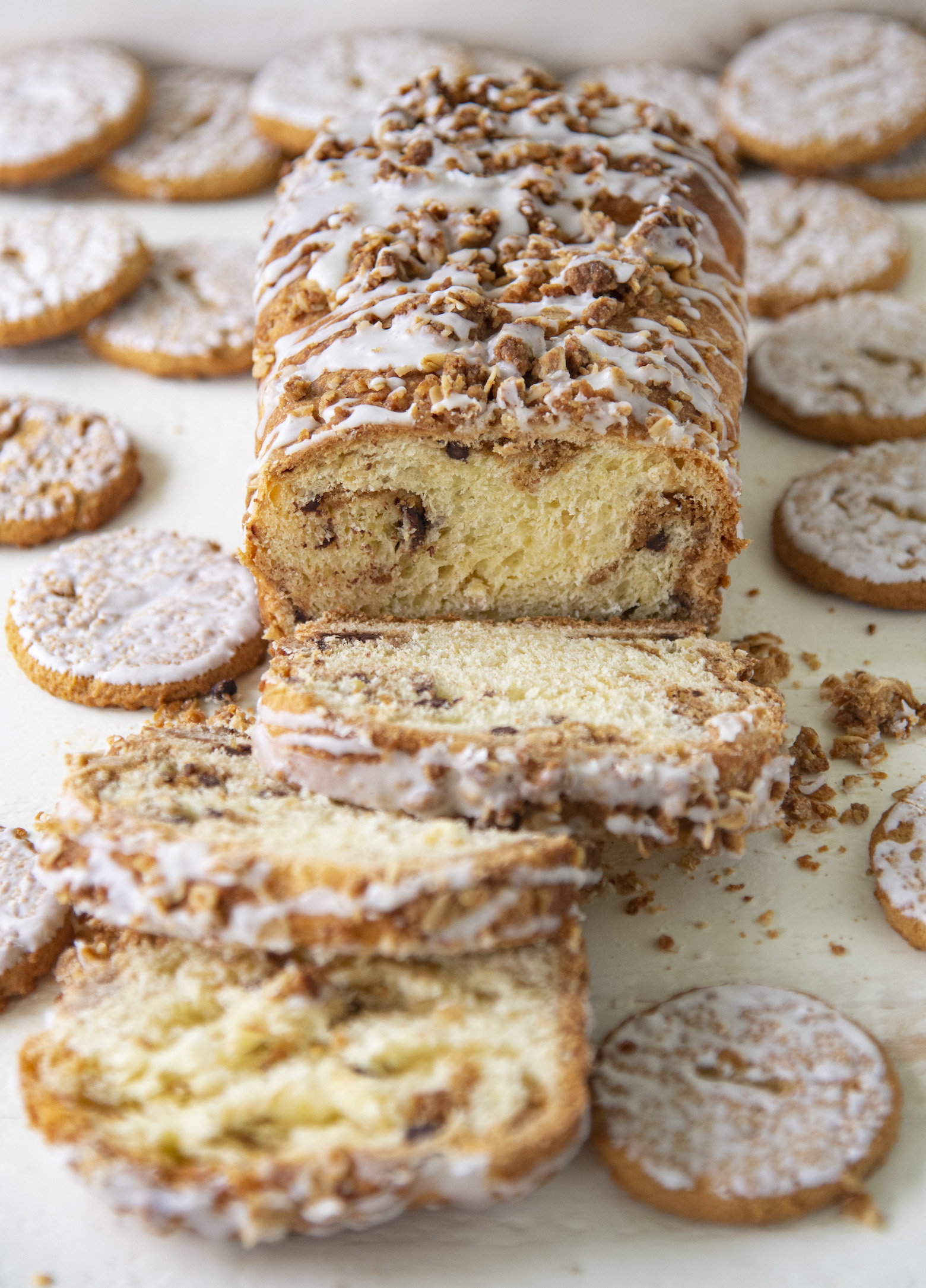 She commented that she would tell people she just worked out all the time because she did.
So did I.
I was what was in the excessive exercise category which is now recognized as an eating disorder.
And then she said this in the movie:
"You don't ever say to yourself, 'I have an eating disorder,' but you know you're making a list of everything that you put in your mouth that day and you know that's probably not right, but then again there's so many diet blogs that tell you that's what you should."
"The fact that I'm a size 6 instead (now) of a size 00, that wasn't how my body was supposed to be. I just didn't really understand that at the time."
And my favorite:
That she's "not going to do that anymore because it's better to think you look fat than to look sick."
I hope every girl and boy hears that.
The movie deals with so much more and covers a lot of her desire to be the polite nice girl her whole life.
And how she is just over that now.
That she wants to speak her mind.
I say more power to her.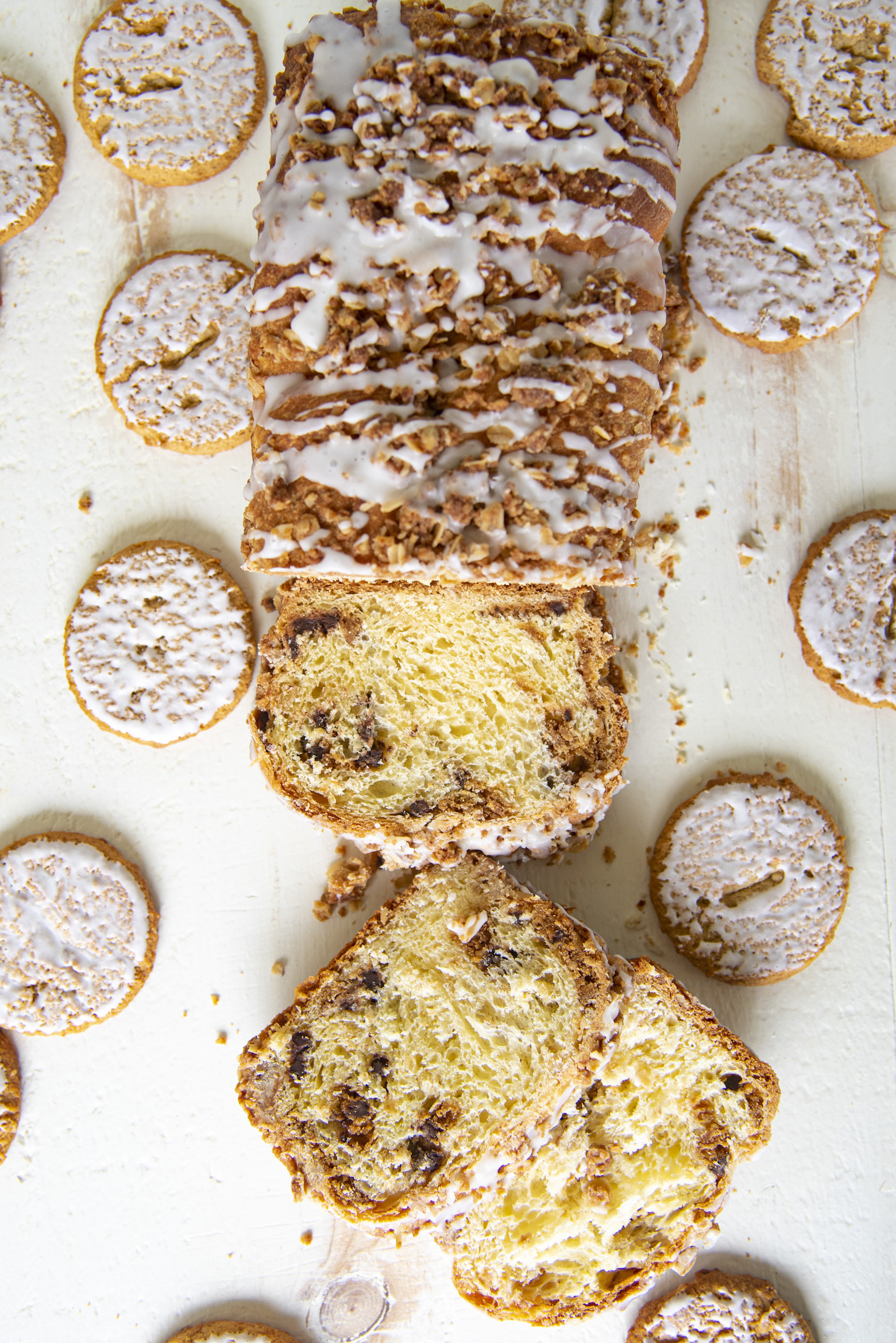 This babka sort of comes from a reader with a little help from the NY Times Cooking Section.
Well, the base of it does.
She has made several babka recipes of mine and then asked if I wanted to try her grandmother's babka.
Umm, yes.
I'm all for handed down recipes.
This one is a little different than the kind I usually make. And it reminded me of one I had seen in the NY Times Cooking section and they are similar.
Definitely more traditional in the sense that it's yeasty cake…which is what babka is technically.
But I definitely like this version.
More dense but that is how babka is supposed to be.
This version I made has oatmeal cookies ground up with chocolate chips, cinnamon, and butter.
And then topped with an oatmeal streusel and then covered in icing…the kind you get on iced oatmeal cookies.
I hope her grandmother would approve.
It's a great day to order my cookbook.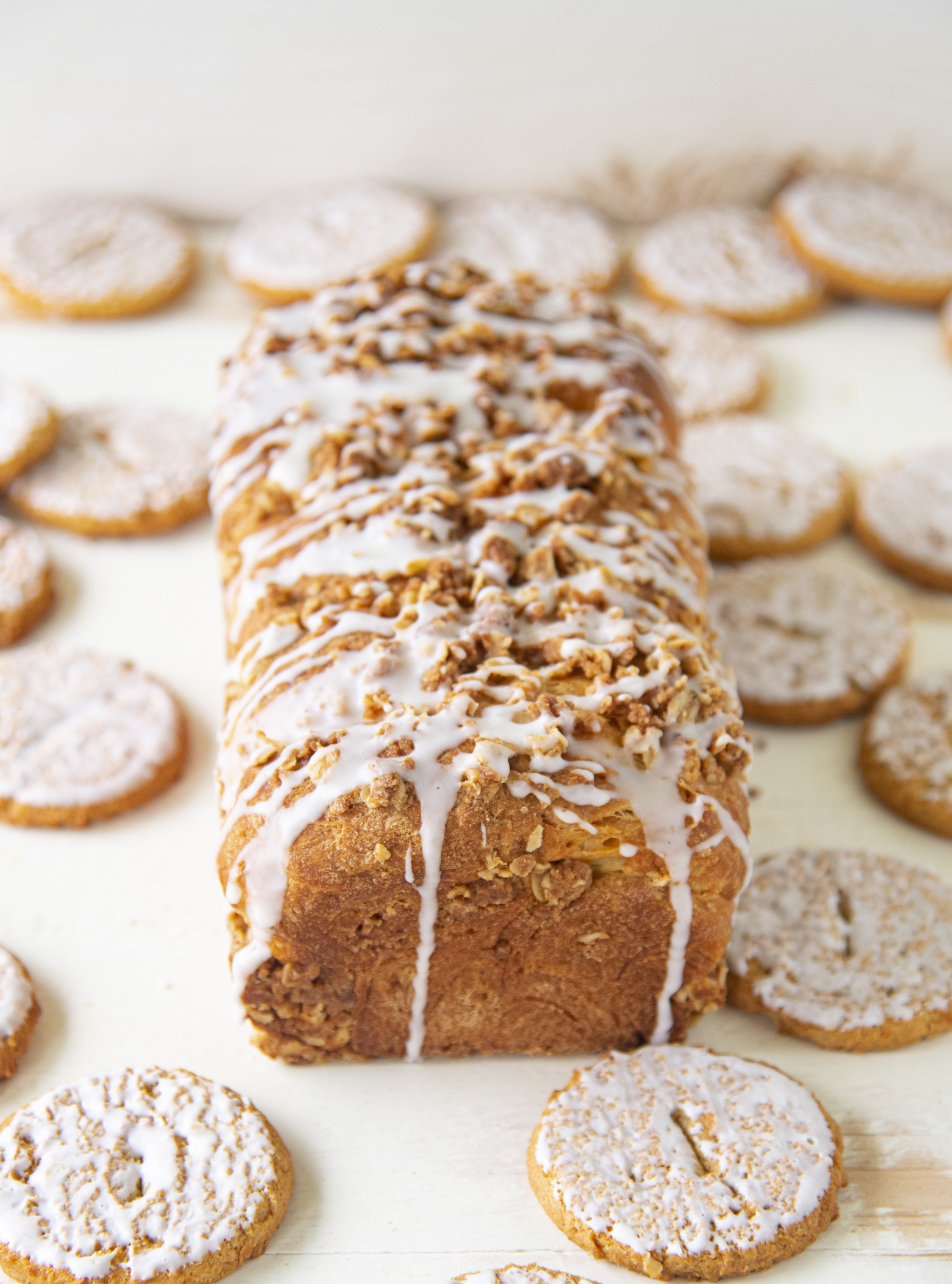 Want more Babka recipes?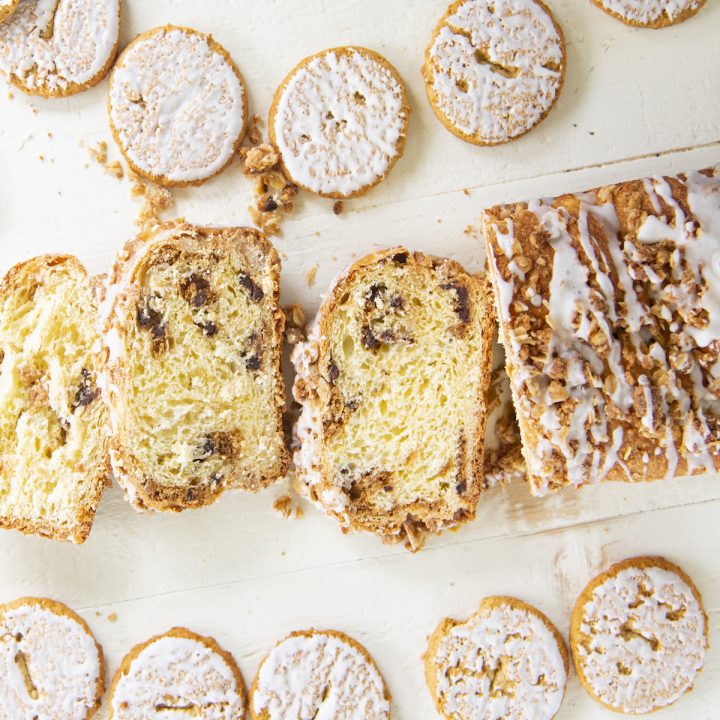 Oatmeal Chocolate Chip Cookie Babka
Ingredients
For the dough:
⅓ cup plus 1 TBSP brown sugar, loosely packed, divided
2 1/2 tsp. active dry yeast
1 TBSP warm water (100-110F)
2 cups all-purpose flour
¾ cup cake flour
1/2 cup old fashioned oatmeal
⅛ tsp. salt
½ cup whole milk at room temperature
½ cup eggs (whole eggs or just yolks)
1 tsp vanilla extract
10 TBSP unsalted butter, divided
For the Filling:
1 1/2 cups oatmeal cookie crushed crumbs
4 TBSP unsalted butter, melted
1/2 cup mini semisweet chocolate chips
For the Topping:
4 TBSP all-purpose flour
1/3 cup old fashioned oatmeal
1/4 cup oatmeal cookie crumbs
3 TBSP brown sugar
1 tsp ground cinnamon
1/8 tsp salt
3 TBSP unsalted butter, at room temperature
For the Icing:
1 1/2 cups powdered sugar
2 TBSP milk
1/2 tsp vanilla extract
Instructions
For the Dough:
Using a stand mixer with the dough hook attached stir in the yeast with one tablespoon warm water and 1 TBSP brown sugar just until sugar and yeast have dissolved. Let sit for 5 minutes.
Combine the flours, oatmeal, salt and 1/3 cup brown sugar and mix on medium speed. Reduce mixer speed to low and add the milk, eggs and vanilla. Beat until dough is shiny and elastic, 10 to 15 minutes.
Add 8 TBSP unsalted butter one TBSP at a time until all the butter is fully incorporated, then beat on low speed for about 5 minutes. The dough will look more like a batter than a yeasted dough. Remember that babka is a cake and not technically a bread. So you will not get a shiny round ball of dough. It will be sticky. Transfer to a large bowl, cover with plastic wrap and set aside. When dough has doubled in size, after 2 hours, flour a cutting board and your hands. Then push dough down on board, cover well with plastic wrap and refrigerate for 1 to 2 hours or overnight. I prefer overnight but everyone has their preference.
For the filling:
Add the oatmeal cookie crumbs, butter, and chocolate chips. Set aside until ready to use.
For the Topping:
Using a small bowl mix flour, oatmeal, oatmeal cookie crumbs, brown sugar, salt, and cinnamon. Add the butter and using your fingers, mix together until crumbly. Set aside.
Line two 8 1/2 by 4 1/2-inch loaf pans with parchment paper, not letting paper come more than 1 inch above top of pans. Remove dough from refrigerator and divide it in half. On a lightly floured surface, roll one piece of dough into a 12 x 8-inch rectangle.
Using your fingers crumble the filling over dough within 1/2 inch of edges.
Beginning with long side, roll dough up tightly and fold in ends. Twist babka lengthwise to create a spiral, holding one end of babka in each hand. Place twisted babka in the prepared loaf pan, pressing dough firmly into pan. Melt remaining 2 tablespoons butter. Brush babka top with melted butter and sprinkle with half the streusel. Repeat with second half of babka dough. Cover loosely with plastic wrap. Let loaves rise at room temperature until they reach top of pan or about doubled in volume, about 2 hours.
Heat oven to 350 degrees and bake for about 45 minutes, or until a cake tester inserted in center comes out clean. Allow babka to cool for 30 minutes before icing.
For the icing:
Whisk all the ingredients together and drizzle over the two babkas.
Notes
Adapted from the NYT Cooking and J's grandma