This Lemon Meringue Pie Gelatin Salad is made with cream cheese, lemon curd, lemon juice, Cool Whip, pineapple, and marshmallows.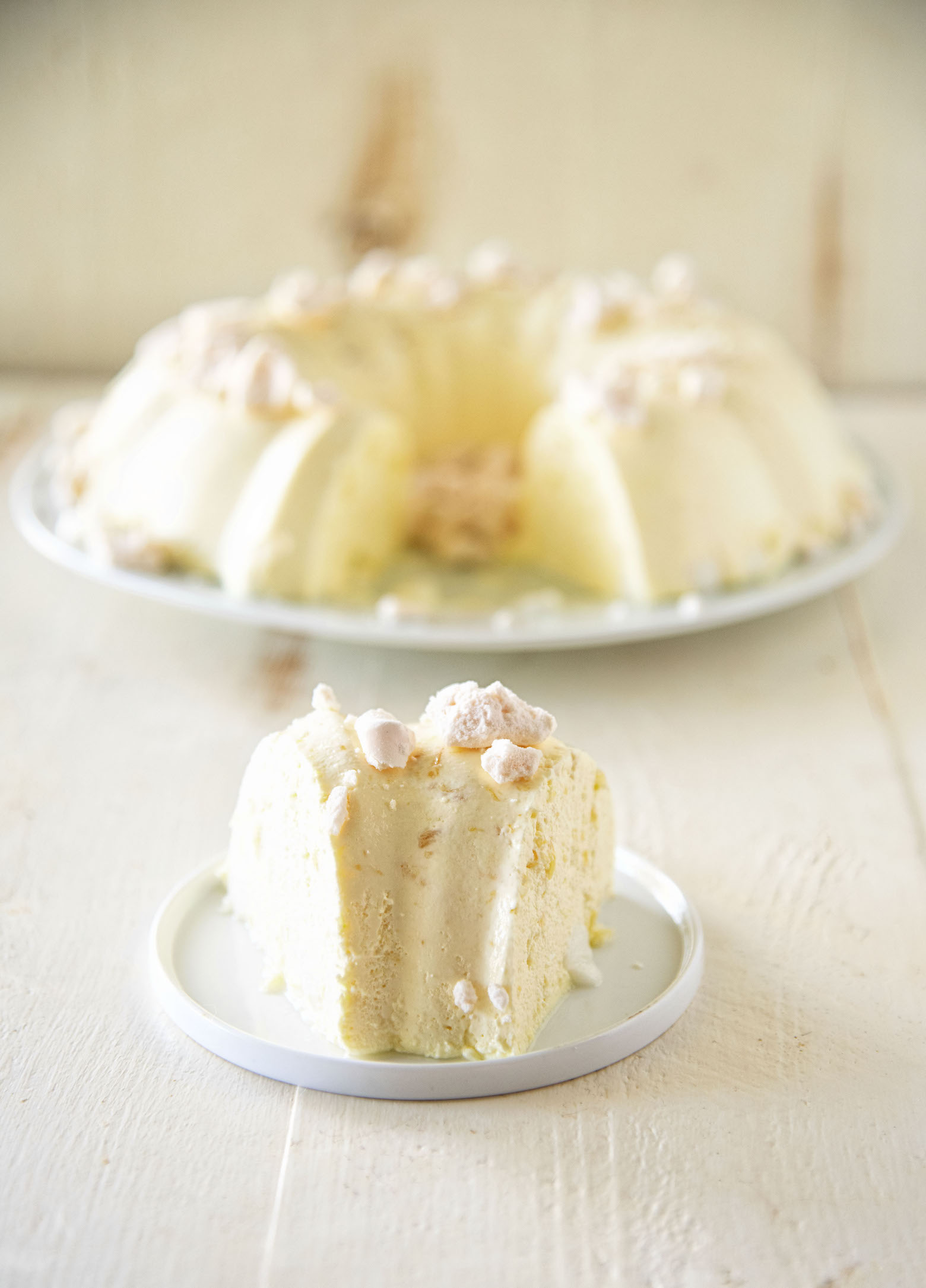 Long time readers know that many years ago I worked for Weight Watchers.
Which is now called WW to sound more cool.
Which it doesn't.
Just like KFC.
Which is still Kentucky Fried Chicken.
During my time as a receptionist and a leader I had an eating disorder.
In order for me to be the size I was supposed to be to meet their parameters I had to eat no more than 500 calories a day.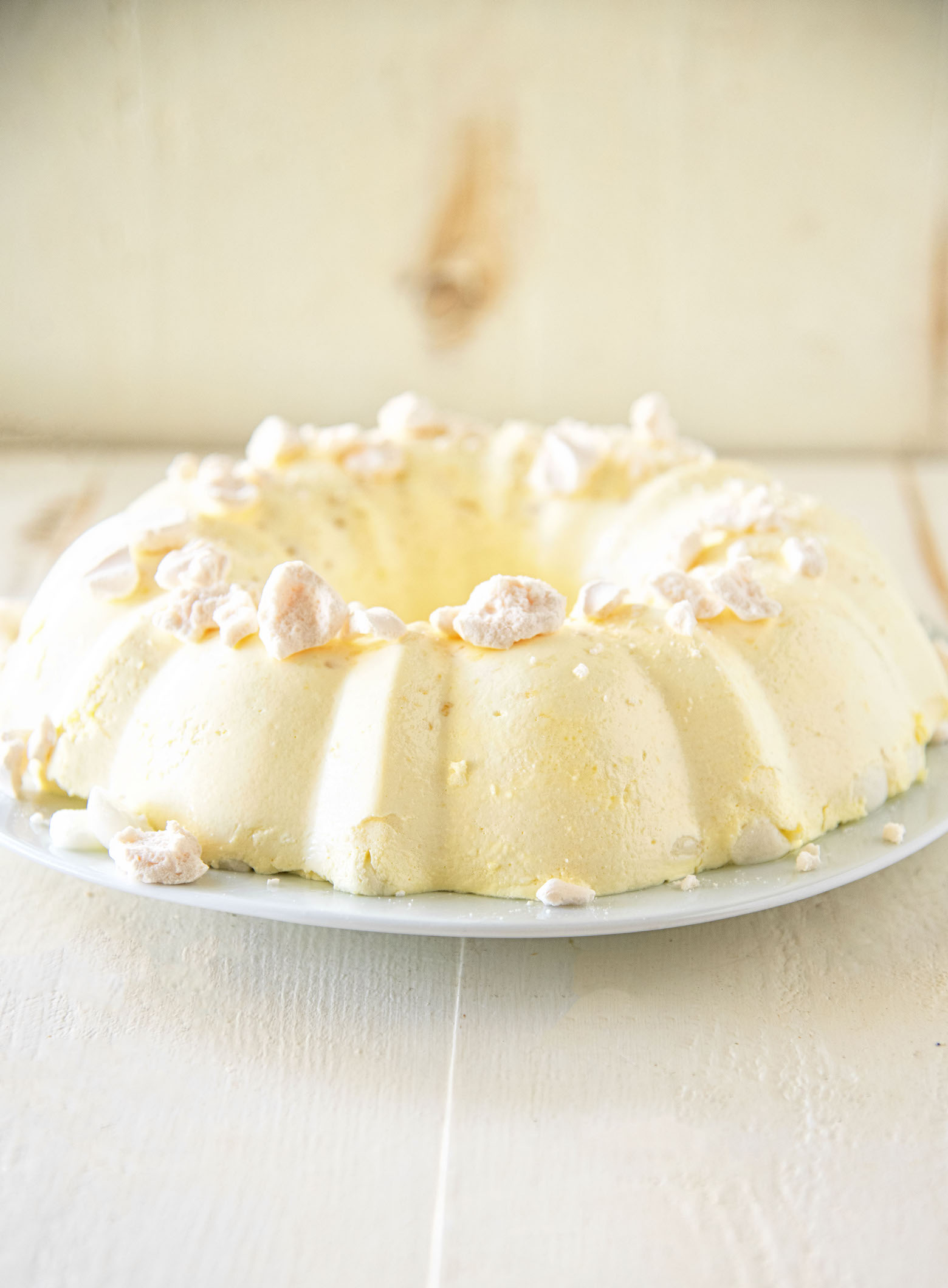 Now I lied of course and said I ate more.
I lied to myself as well.
If I tasted a piece of cake I made for the blog I would count it at 5-6 points even though in reality it was more like 1.
I also exercised constantly.
Often 4-5 hours a day.
When I started to go through my divorce I began stress eating.
Not traditionally binging but going up to the actual points I was allowed to eat.
And I gained weight.
They offered to let me keep working for WW while I worked through my divorce but that was only because they spent money to train me.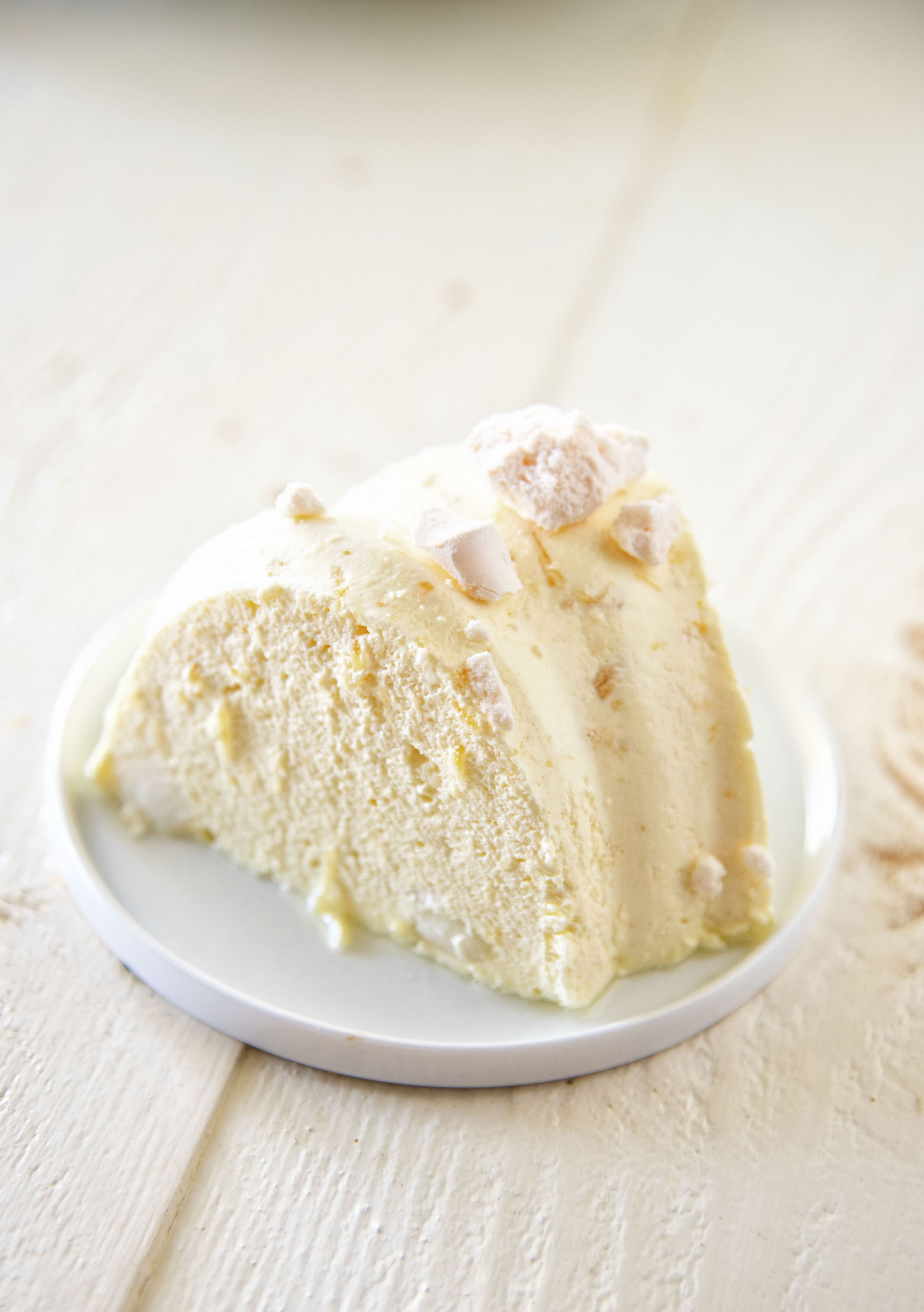 While I still think of all the diets out there, WW does take one of the more slightly reasonable approaches.
It's still a diet.
And this week WW introduced a new app called Kurbo that is for kids….EIGHT to seventeen.
Yes, WW is going to start you having body issues starting at age 8.
Ugh. I'm ashamed to ever be associated with these people.
And Oprah…F-off.
I was 12 when I first was gently pushed into being on WW.
By my mother.
At the time I weighed 125 pounds.
In high school I got into tennis.
I really enjoyed it and it was great exercise.
My weight was also very in check during that time even though I loved fast food like most teens.
Then we had to stop because I needed braces and we only had money for one or the other.
My weight went up of course because my activity went down.
And while exercise in my opinion should not be used as weight loss but just as a means to move your body…I do feel that is the component missing from today's youth.
I mean they don't even have PE everyday in school anymore. It's twice a week if they are lucky.
So before we start giving kids apps that tell them which foods are bad and which are good (bullshit)…let's get them moving again.
Less video games and more kick the can with the neighborhood kids.
Just a thought.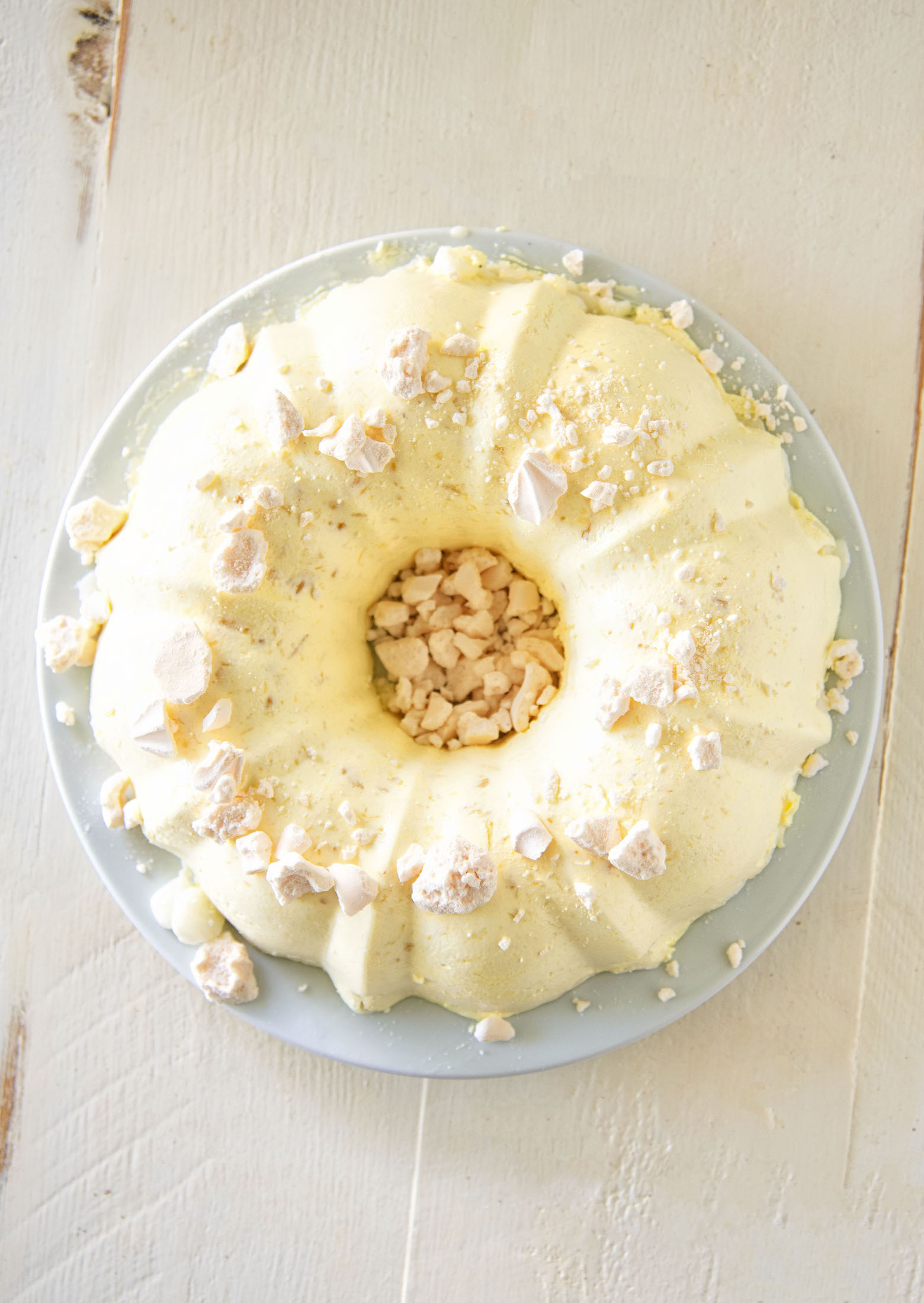 This Lemon Meringue Pie Gelatin Salad is a salad.
Not the kind WW would want you eating. 🙂
But it certainly is a tasty one.
It was National Lemon Meringue Pie day yesterday.
The plan was to get this up in time.
Obviously I failed at that plan.
But this is a tart and sweet addition to your potluck that everyone seemed to enjoy greatly.
Don't forget to add the meringues right before serving.
Last but not least…it's a great time to order my cookbook. 😀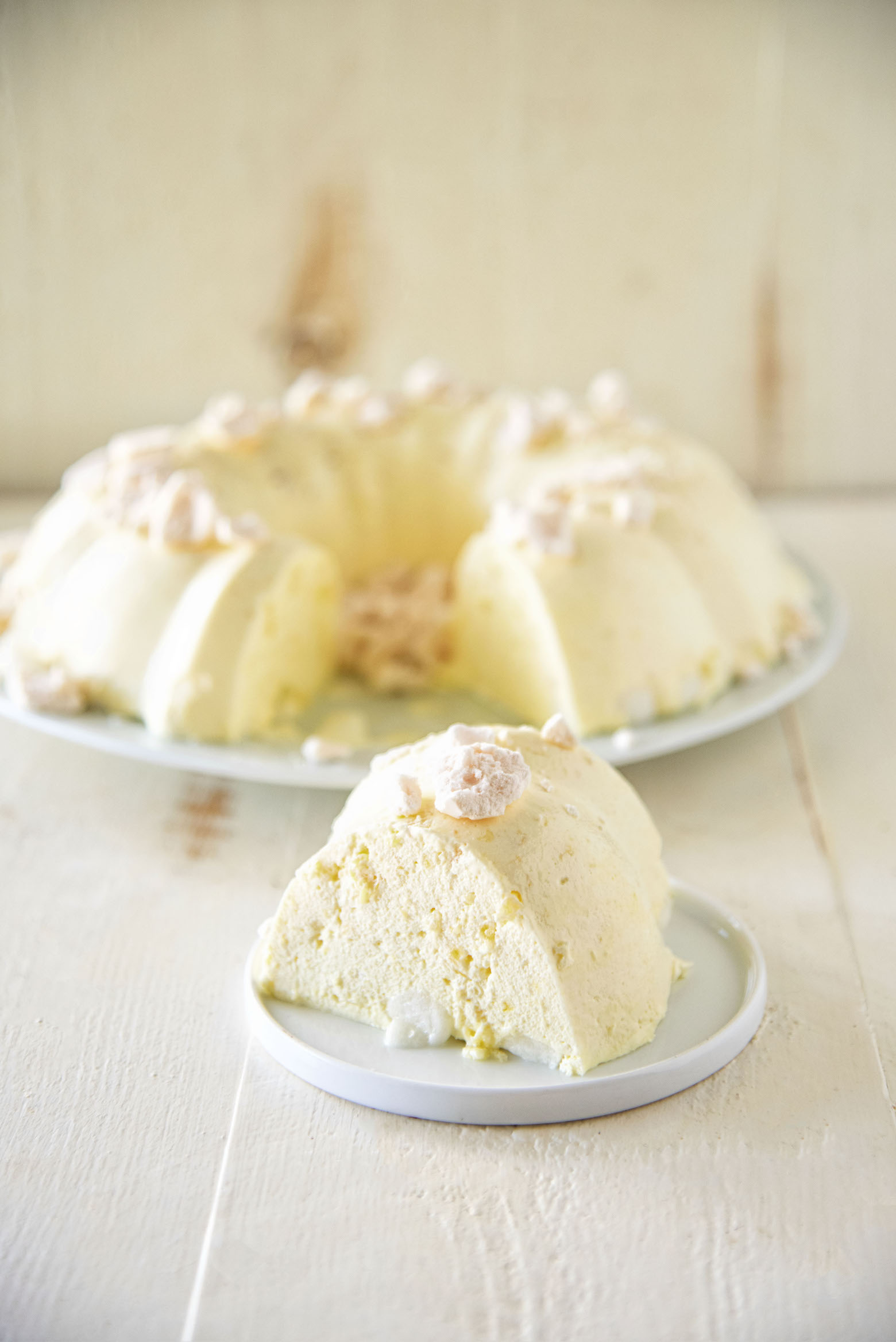 Want more Gelatin Salad recipes?
Creamsicle Marshmallow Gelatin Salad
Cherry Coke Float Gelatin Salad
Cranberry Marshmallow Gelatin Salad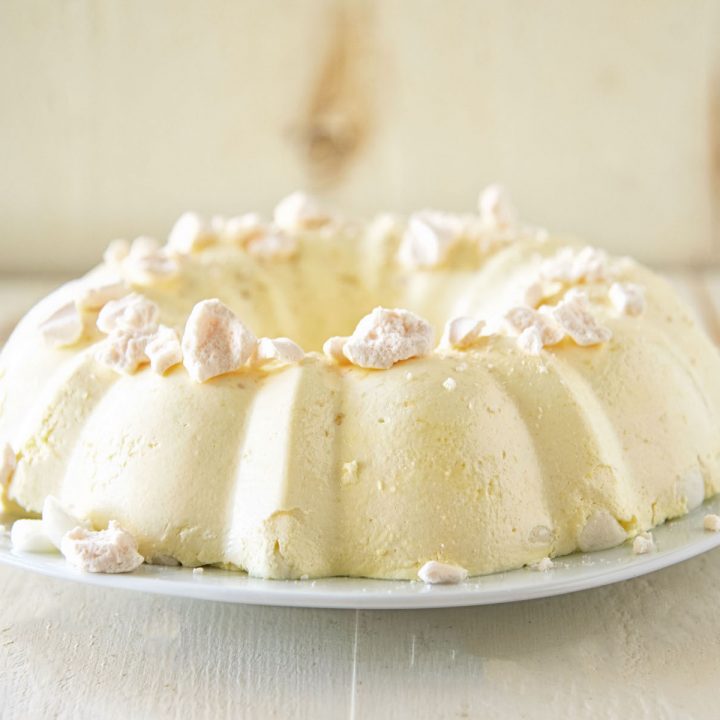 Lemon Meringue Pie Gelatin Salad
Ingredients
1 (6 ounce) package lemon gelatin
1 cup boiling water
1 (8 ounce) package cream cheese, at room temperature
½ tsp vanilla extract
4 TBSP lemon curd
4 TBSP lemon juice
1 (8 ounce) can crush pineapple, drained
2 cups mini marshmallows
1 cup cream soda
1 (8 ounce) carton of Cool Whip (or whipped cream)
crushed vanilla meringues (for garnish)
Instructions
Dissolve gelatin in water.
In a mixing bowl, beat the cream cheese and vanilla until fluffy.
Stir in gelatin and beat until smooth.I usually put it in the blender to fully mix.
Add pineapple, lemon curd, lemon juice, and soda and mix until incorporated.
Chill the mixture in refrigerator for about 30-40 minutes, so that when you lift it with a spoon it is clumpy.
Fold in the Cool Whip and mini marshmallows.
Pour into a 9-x-13-inch pan or Bundt pan.
Refrigerate for 3-4 hours or until firm.
Garnish with crushed meringues right before serving.
If serving in pan, will make about 16 squares for 9-x13 pan or about 8 for a Bundt.