This Baileys Irish Chocolate Cream Pie is an easy to make dessert using marshmallows and chocolate and Bailey's Irish Cream.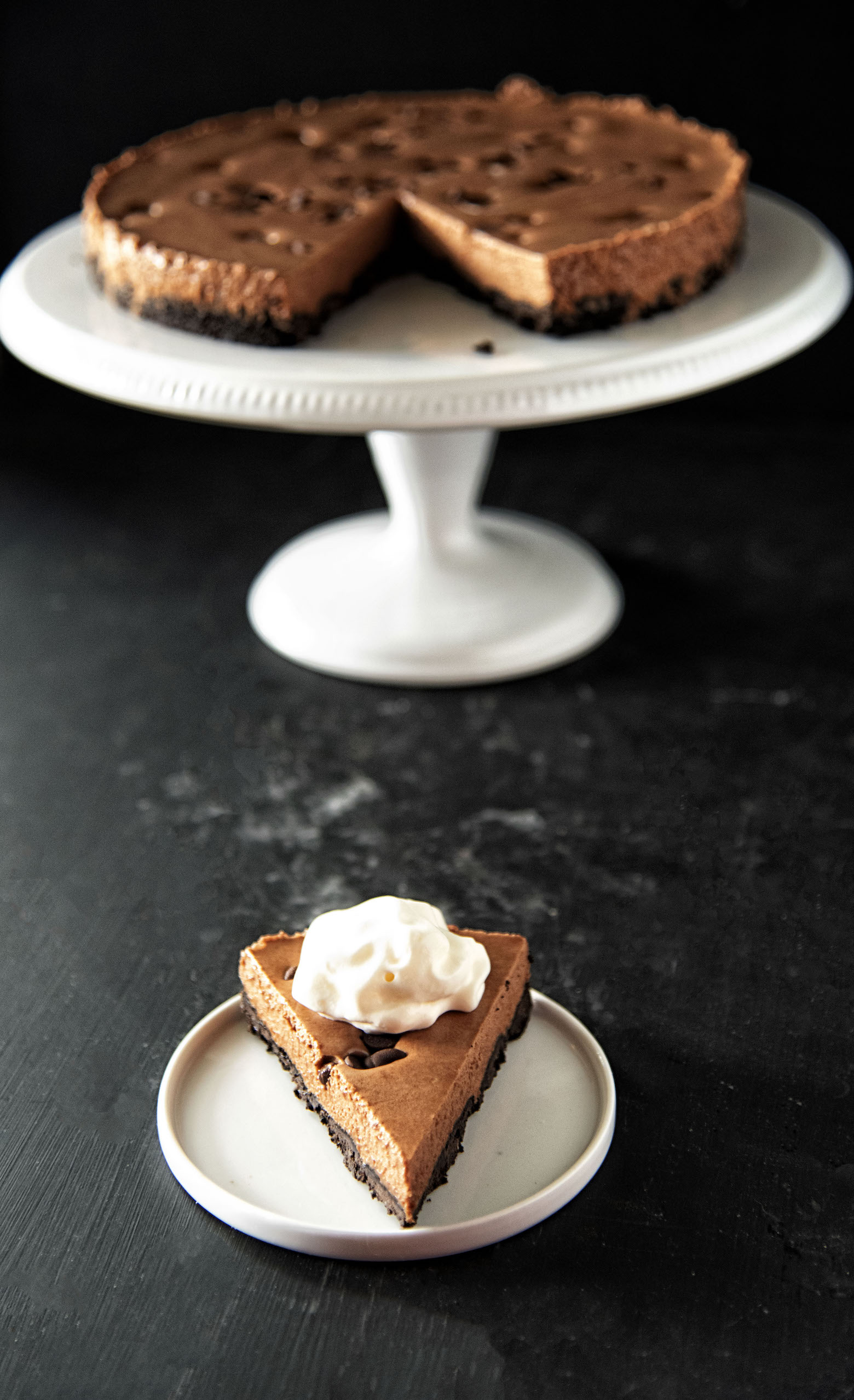 This recipe is near and dear to my heart.
It's an adaptation of the first dessert I ever made for anyone.
Sure I helped my mom growing up making stuff but this was the first thing I made all by myself at home.
It came from my 7th grade Home Economics class cookbook they put out.
Teachers and parents contributed to it.
And at the end of the semester we were to make a full meal for our family including an appetizer, a main meal, and a dessert.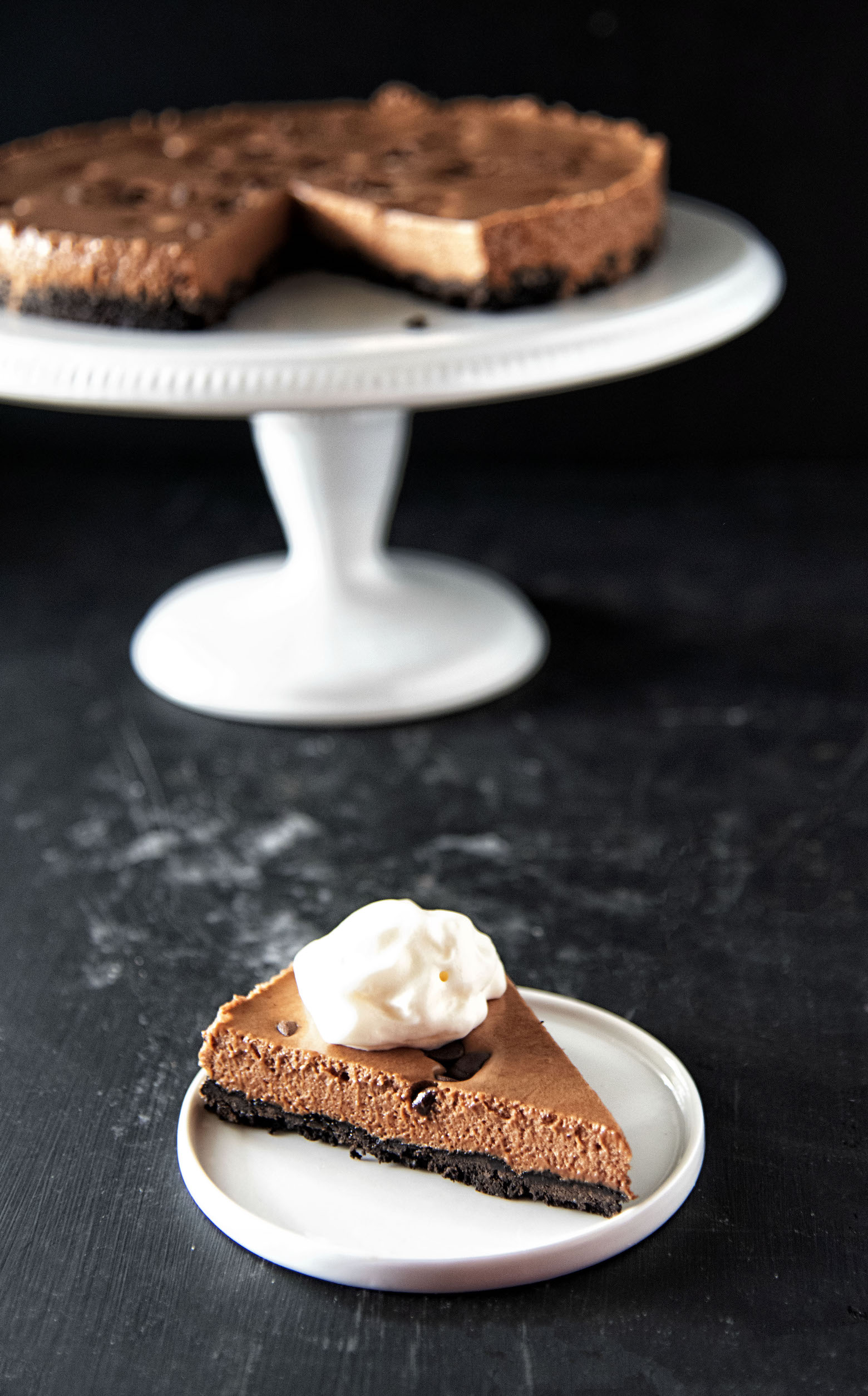 Looking back at it now, none of the foods I chose really went together. 😛
I made a salad with a Green Goddess Dressing from Home Ec class.
Easy Apricot Chicken for the main dish.
The original was called Heavenly Grasshopper Pie and it had Creme de Menthe in it.
I didn't have any of that but I always do have Bailey's.
What I love about this Baileys Irish Chocolate Cream Pie is that it has the most light texture ever.
You can make this in a pie pan or in a springform pan.
I prefer the springform just because it's easier to cut.
Whoever designed the pie pan really wasn't thinking about us food bloggers needing to get a nice clean cut piece.
But either works.
If you are still looking for a St. Paddy's Day dessert this is a great last minute idea that is easy to throw together.
P.S. It's a great day to buy my cookbook Holy Sweet!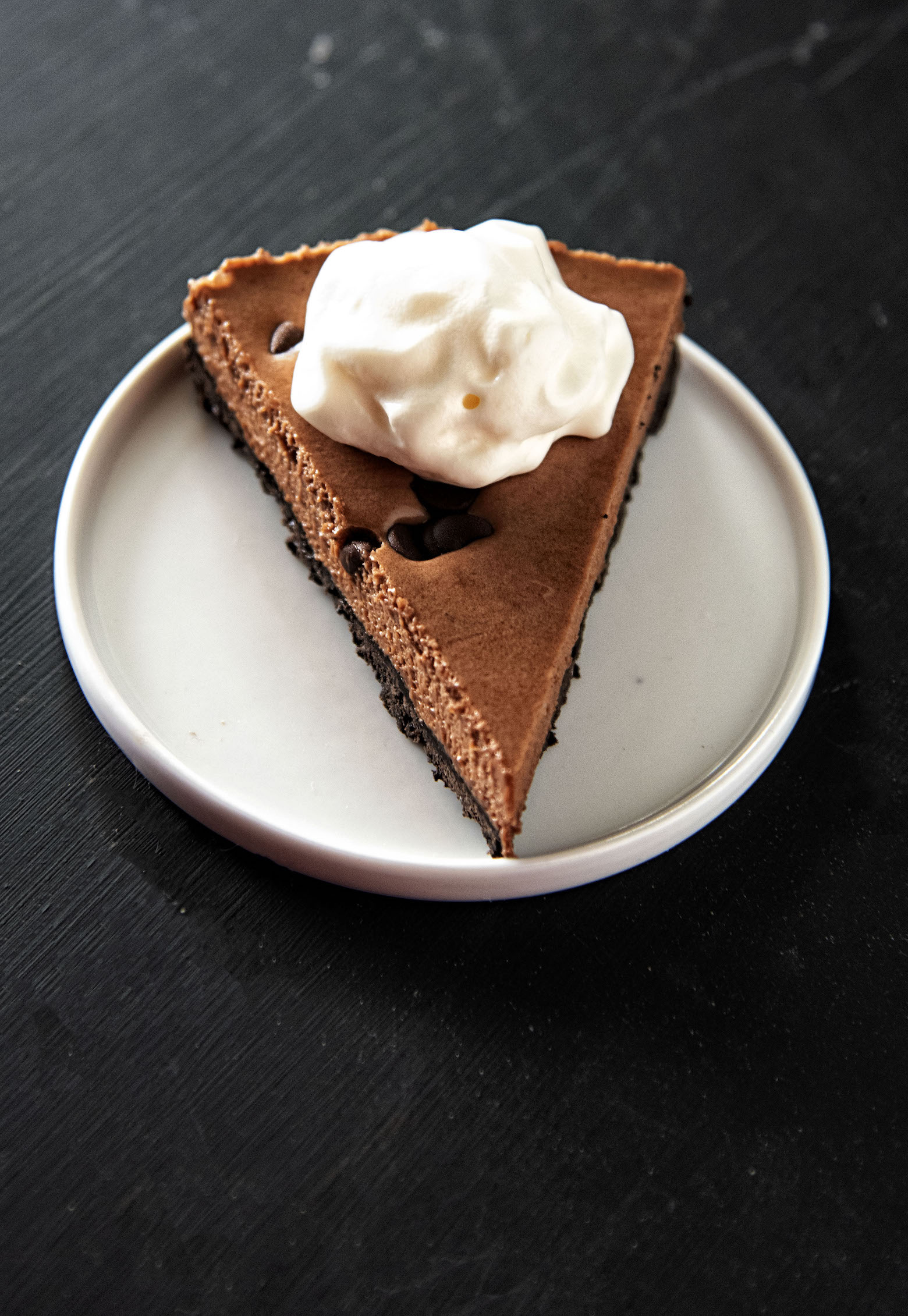 Want More Pie Recipes?
Cinnamon Toast Crunch Apple Slice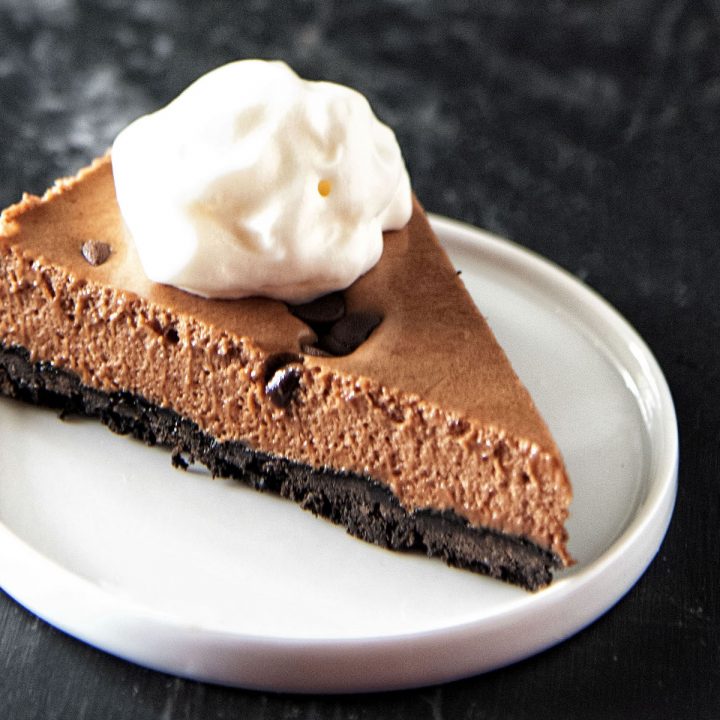 Baileys Irish Chocolate Cream Pie
Ingredients
For the crust:
1 1/2 cups chocolate cookie crumbs
1/4 cup butter
For the filling:
32 large marshmallows
1/2 cup whole milk
6 oz semisweet chocolate, chopped
1/3 cup Bailey's Irish Cream
1 1/2 cups chilled heavy whipping cream
Instructions
For the Crust:
Preheat oven to 350F.
Mix crumbs and butter together in a medium sized bowl.
Press the mixture into either a 9-inch pie pan or a 9-inch springform pan.
Bake for 10 minutes.
For the filling:
Heat marshmallows and milk over medium heat just until the marshmallows melt.
Add the chocolate and let sit for 3 minutes.
Stir the chocolate into the marshmallow mix until fully combined.
Let sit until thickens.
Add the Bailey's Irish Cream and mix until combined.
In a chilled bowl, beat the whipped cream until stiff peaks form.
Fold the whipped cream into the chocolate marshmallow mixture.
Pour into prepared pan.
Chill for three hours.