Cherry gelatin, cream cheese, vanilla ice cream, cola, Cool Whip, and marshmallows make up this Cherry Cola Float Gelatin Salad.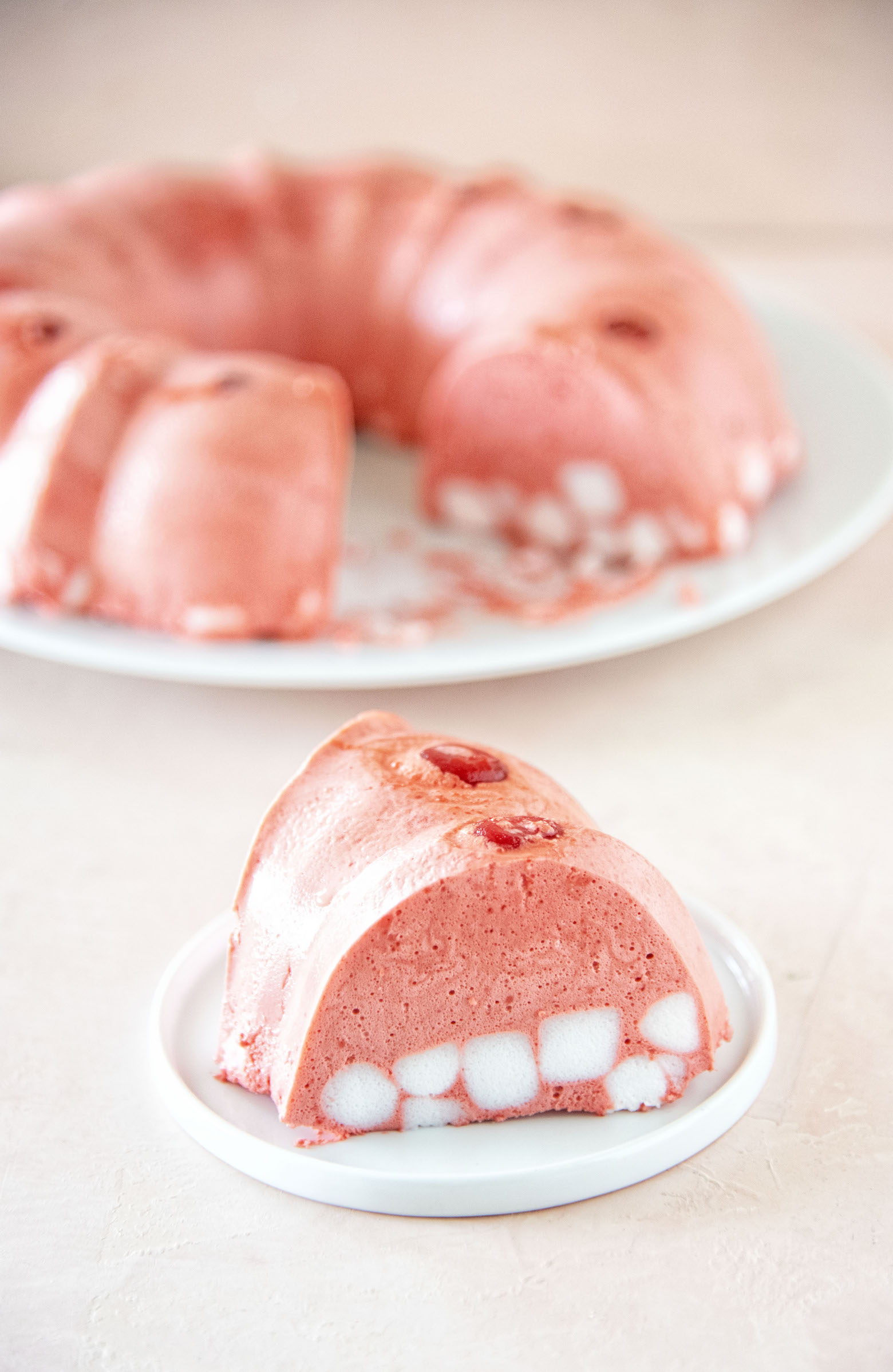 I've been on a Gelatin "salad" kick as of late.
The are easy and almost everyone enjoys them.
Plus they are my kind of salad.
A salad you can put marshmallows into.
I guess technically you can put marshmallows in regular salad but that would be gross.
I went back and forth on this one as to whether I would put cherries into the Cherry Cola Float Gelatin Salad.
Since I was going for a Cherry Cola Float flavor I decided to skip them.
Last minute I did put some maraschino cherries at the bottom of the Bundt pan but really they weren't necessary.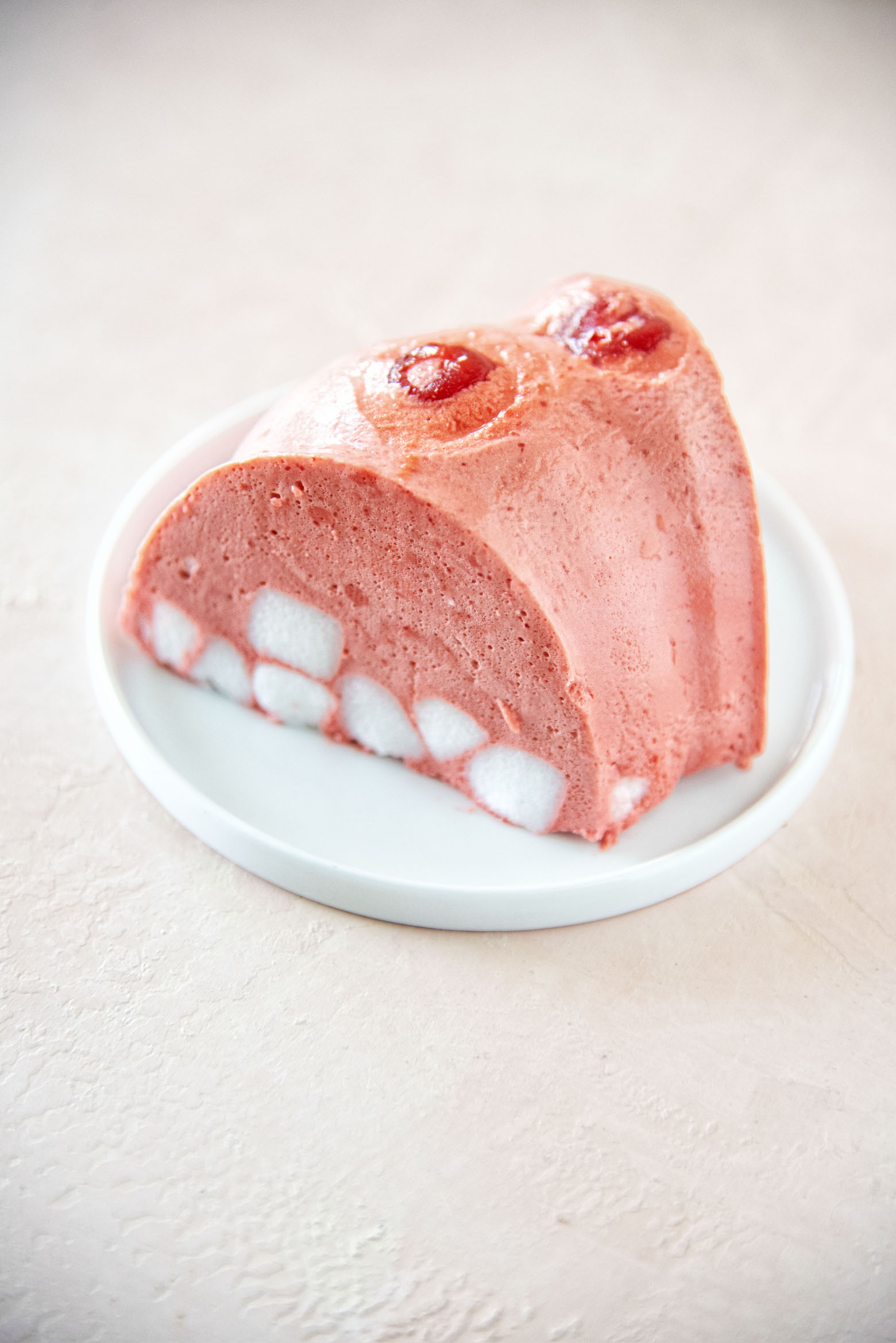 I was super impatient and did not follow my own directions.
And I rushed and did not wait for the gelatin to set up a little before adding the whipped cream and marshmallows.
Because of that my marshmallows all went to the bottom.
Which is fine technically but I like it better when they are better evenly dispersed.
Why I rushed was I decided at like 2am I would make this and then was shocked when I was suddenly sleepy and not in the mood to sit and wait for 40 minutes.
The melted ice cream was a good addition as it really does help it taste more like a float.
P.S. It's a great day to buy my cookbook Holy Sweet!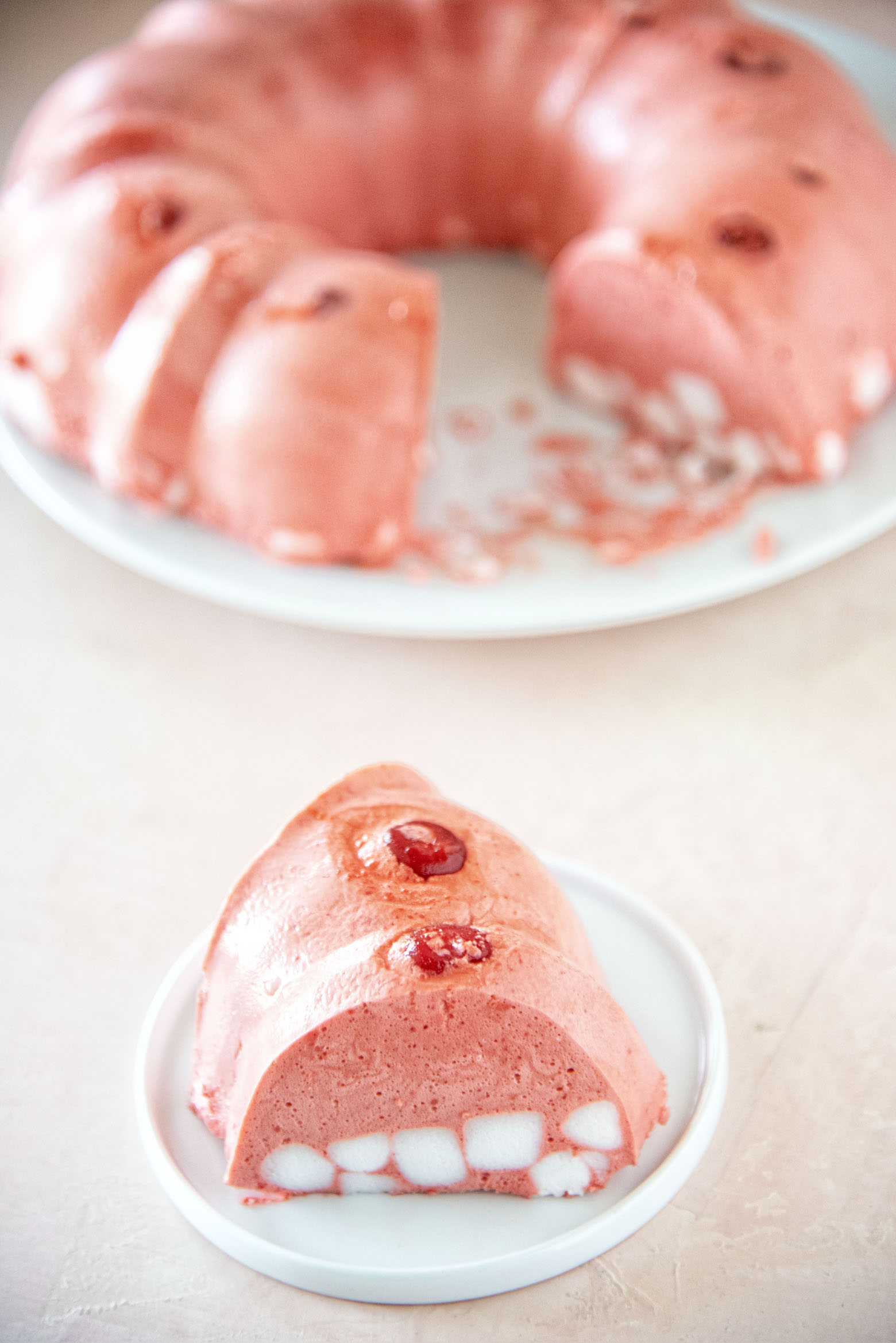 Want more Gelatin Salad recipes?
Strawberry Prosecco Gelatin Salad
Lemon Meringue Pie Gelatin Salad
Creamsicle Marshmallow Gelatin Salad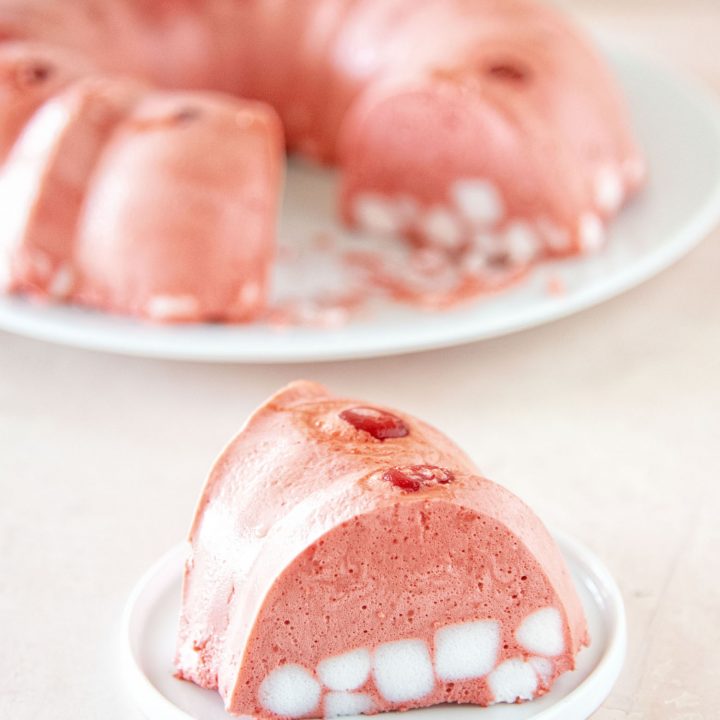 Cherry Cola Float Gelatin Salad
Ingredients
1 (6 ounce) package Cherry gelatin
1 cup boiling water
1 (8 ounce) package cream cheese, at room temperature
1/3 cup melted vanilla ice cream
2 cups mini marshmallows
1 cup Coca-Cola
1 (8 ounce) carton of Cool Whip (or whipped cream)
Instructions
Dissolve gelatin in water.
In a mixing bowl, beat the cream cheese and vanilla ice cream until fluffy.
Stir in Jello and beat until smooth. I usually put it in the blender to fully mix.
Add the Coke and mix until incorporated.
Chill the mixture in refrigerator for about 30-40 minutes, so that when you lift it with a spoon it is clumpy.
Fold in the Cool Whip and mini marshmallows.
Pour into a 9-x-13-inch pan or Bundt pan.
Refrigerate for 3-4 hours or until firm.
If serving in pan, will make about 16 squares for 9-x13 pan or about 8 for a Bundt.