Orange Maple Pecan Bourbon Jell-O Shots: These Jell-O Shots are filled with fresh orange juice, Maple Pecan Cream Liqueur, Bourbon, maple syrup, and Orange Jell-O.
So it's National Liqueur Day.
Proof that there is a day for everything. 😛
Because of that I wanted to make a Jell-O shot that used a liqueur.
I recently went to Total Wine (if you don't have one of these I feel sad for you because it's the adult candy store :D).
Bought a ton of booze.
When I bought the Maple Pecan Liqueur I knew it would go well with bourbon I was just not sure what flavor Jell-O to put with it.
Then I remembered these tarts.
The Maple Pecan Liqueur is a cream based one so when it combines with the orange it's going to separate.
That is fine.
You will just get a layered shot look and people will think how cool you are that you can do layered shots. 😀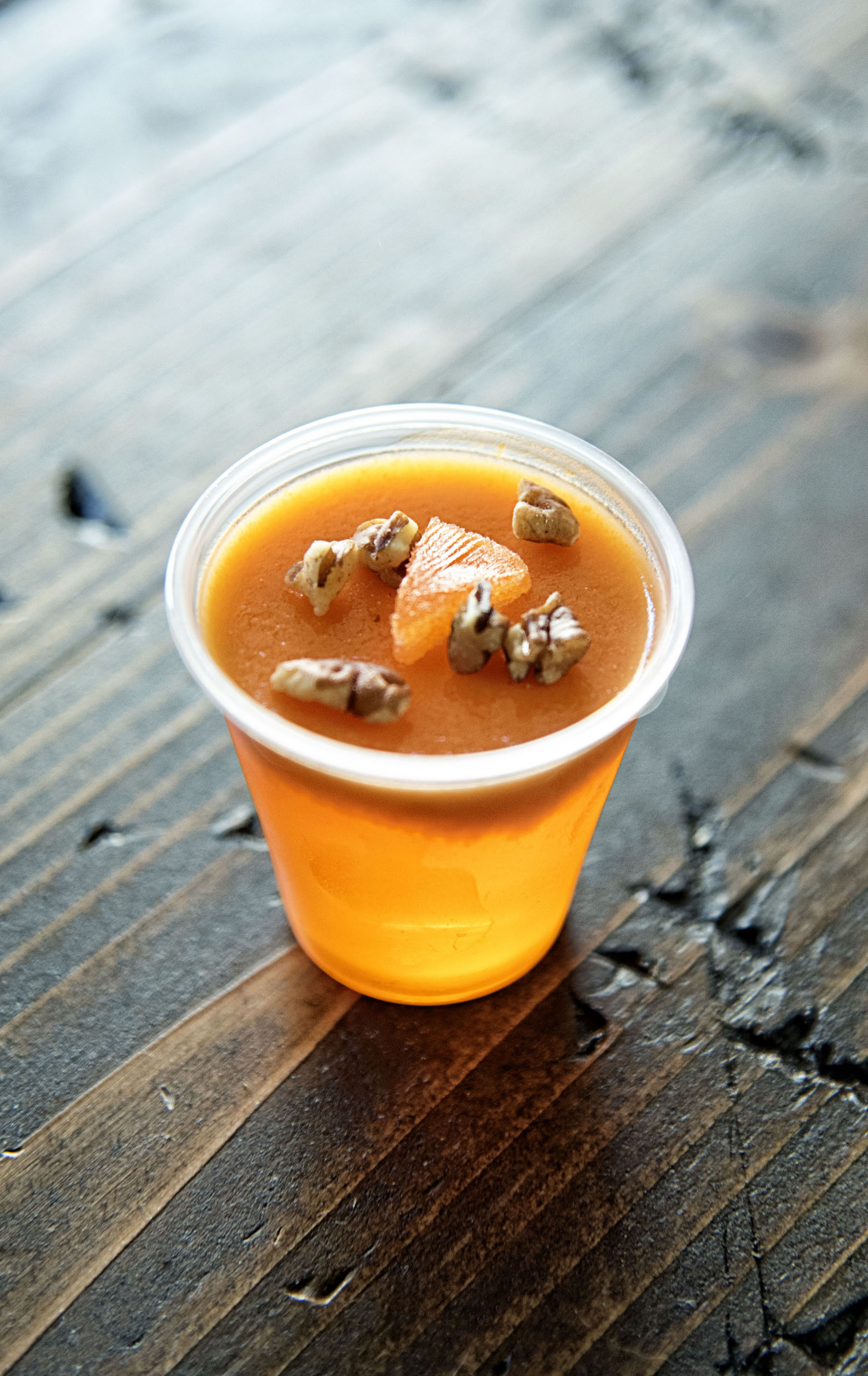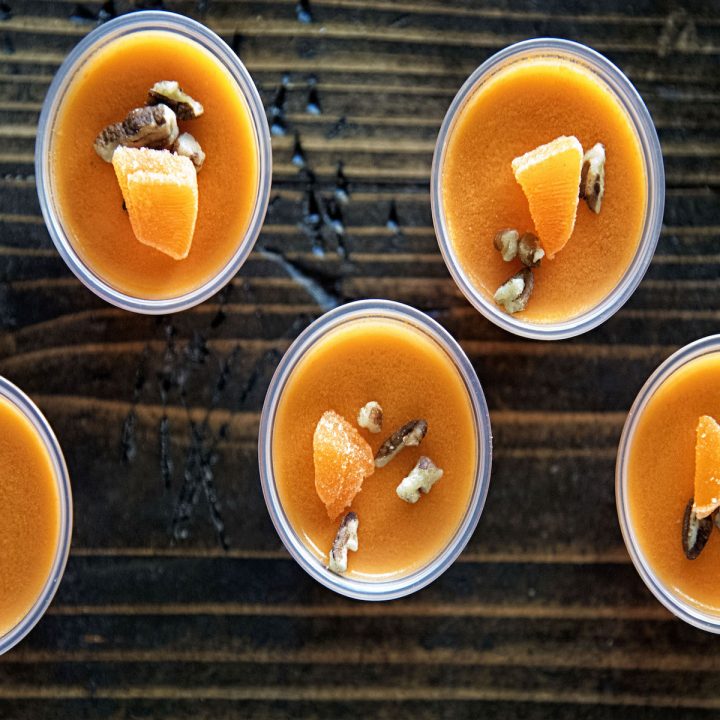 Orange Maple Pecan Bourbon Jell-O Shots
Yield:
About 16 Jell-O shots
Ingredients
zest of 1 orange
1 TBSP maple syrup (not pancake syrup...the real stuff)
2 cups water
1 cup fresh squeezed orange juice
2 (3 oz) packages Orange Jell-O
1/2 cup Maple Pecan Liqueur (I used Mr. Stacks)
1/2 cup Bourbon (I used Trader Joe's)
Instructions
Bring 2 cups water, maple syrup, and orange zest to a boil.

Strain out the orange zest.

Empty gelatin powder into a large mixing bowl and add the boiling water.

Continue stirring for two minutes or until the jello is completely dissolved.

Add in the orange juice, Maple Pecan Liqueur, and Bourbon.

Stir until mixed and pour into 2oz. cups filled 1/2 to 3/4 of the way.

Top with orange candy slices and chopped pecans if desired.