Cinnamon Red Hots Ice Cream is a super easy no churn ice cream brings a little spice to your taste buds and it's only three ingredients.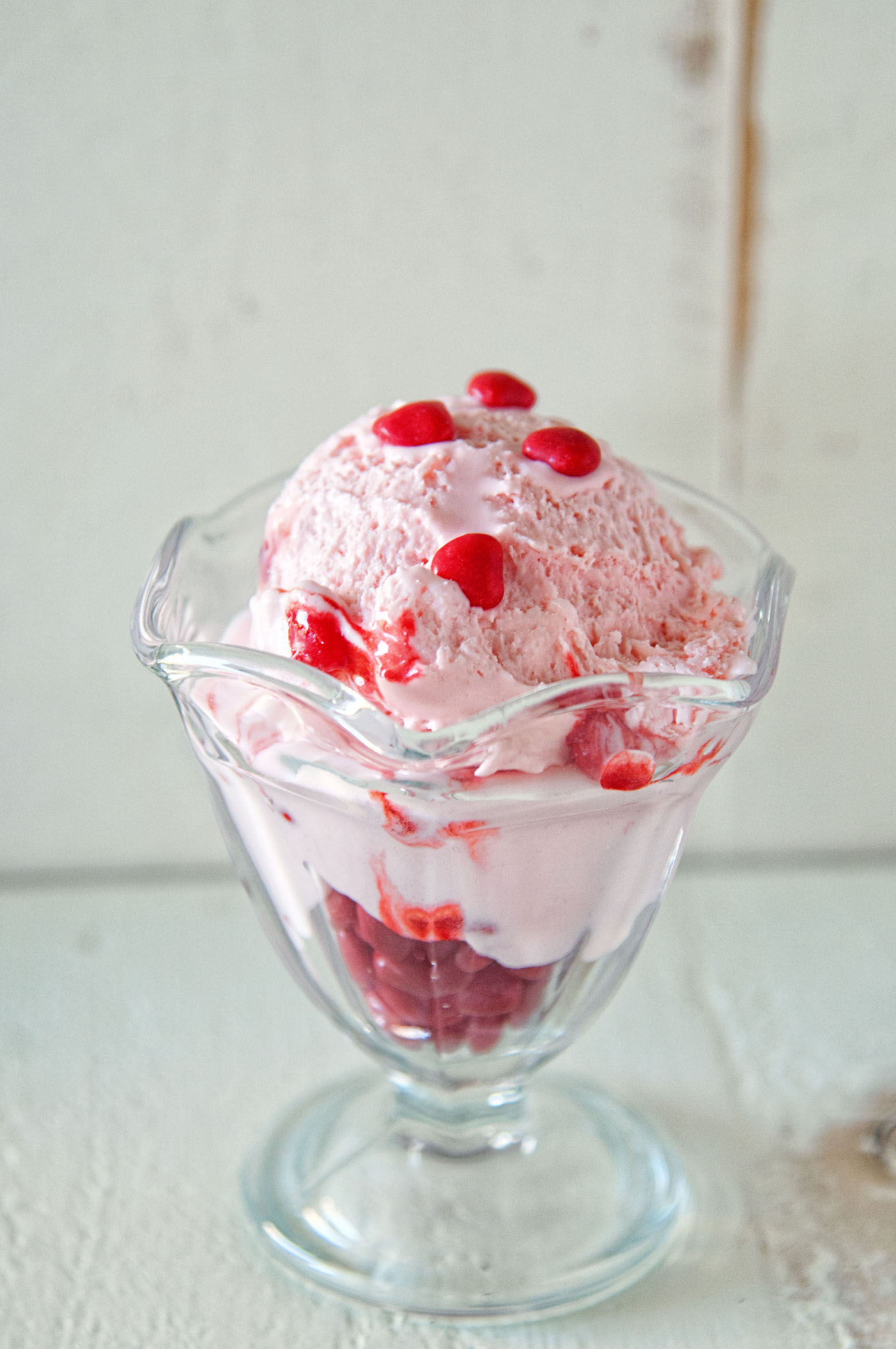 This Valentine's Day, heart day, certainly means something different this year.
And I'm quite sure the following years to come.
A month ago today my husband and I were headed to our hockey game with no idea how our lives would change in just a few hours after that.
This year to celebrate Valentine's Day we are doing a 5k.
No, we are not running.
We both hate running.
It's horrid on the knees.
We are walking like we always do with our pups…with a stroller for the heart dogs.
This one is a little more fun since you drink wine after it and you get a bottle of wine to take home. 🙂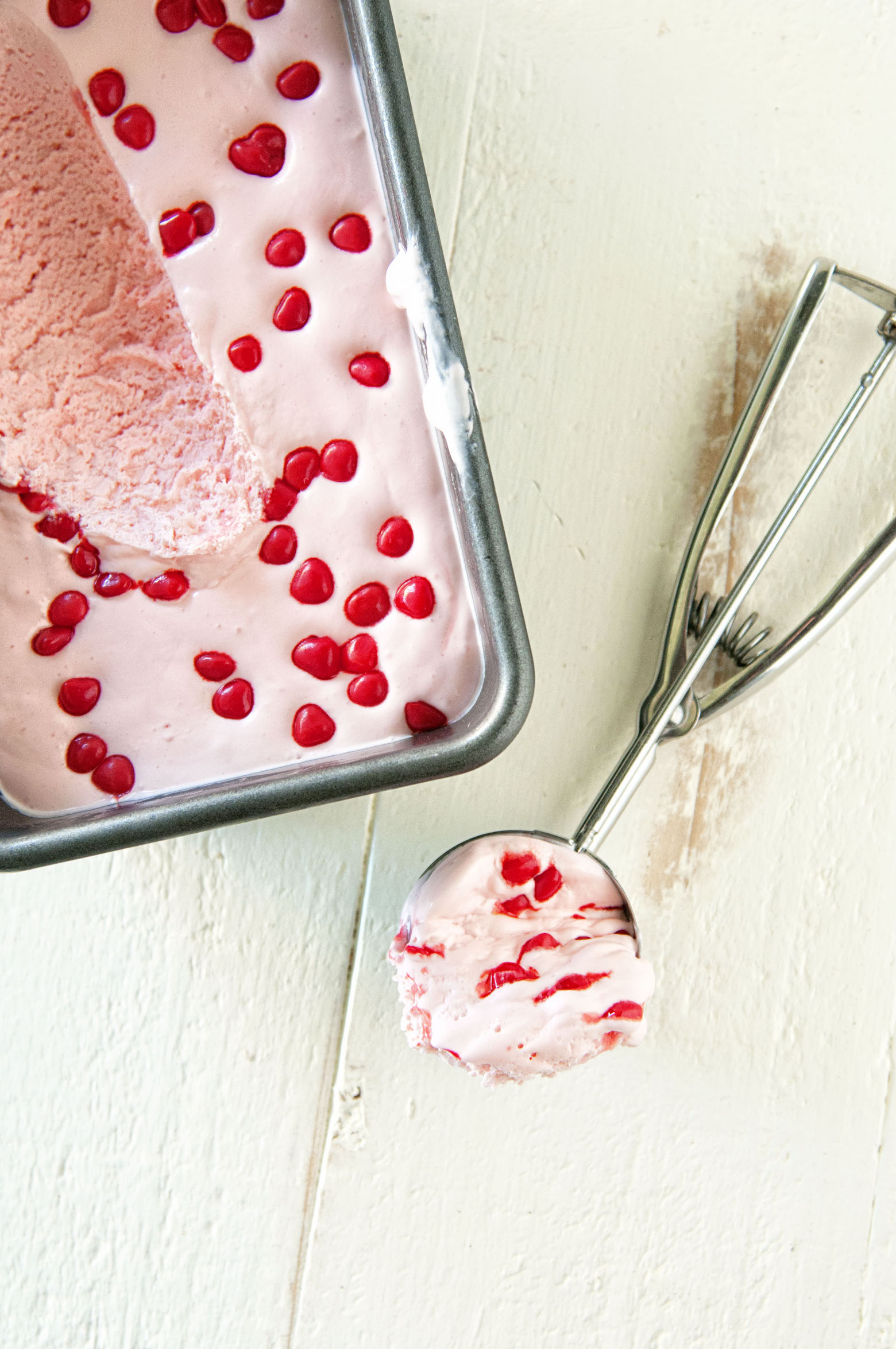 But it's something we can do together and gets in our needed cardio for the day.
Which is pretty much what we plan our lives around…planned cardio and pills. 🙂
I had bought Cinnamon Red Hots candies at Christmas and didn't use them and then bought another bag of the heart shaped ones forgetting I got some at holiday time.
So I figured I should make something with them.
Enter Cinnamon Red Hots Ice Cream.
This ice cream only has three ingredients and is perfect for no churn because the spice of the red hots cuts the sweetness of the sweetened condensed milk.
You can eat it on your own or wait until Tuesday when I have a cookie recipe that goes with it to make ice cream sandwiches.
P.S. It's a great day to buy my cookbook Holy Sweet!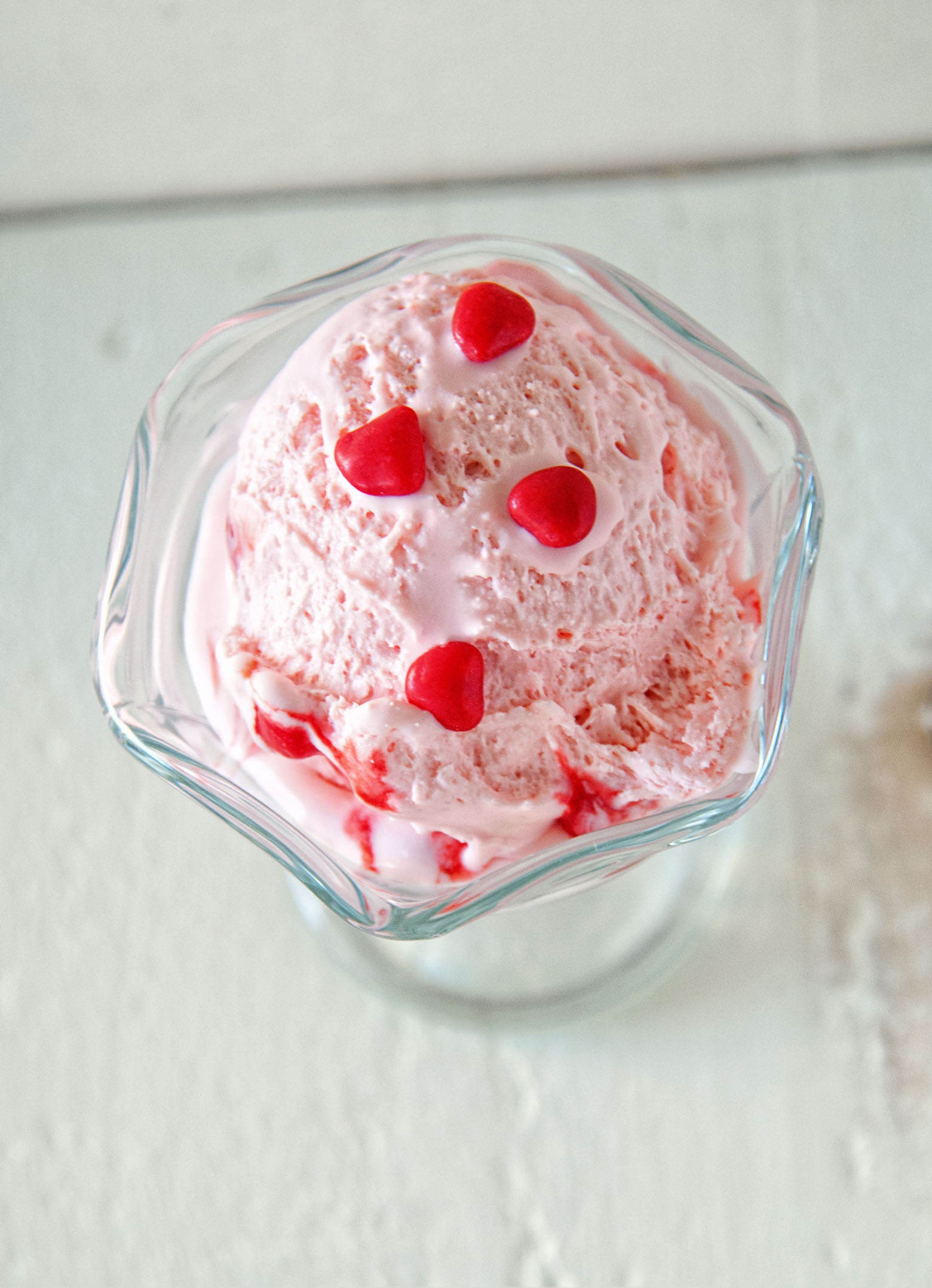 Want More Ice Cream Recipes?
Peanut Butter and Pretzel No-Churn Ice Cream
Circus Animal Cookie Ice Cream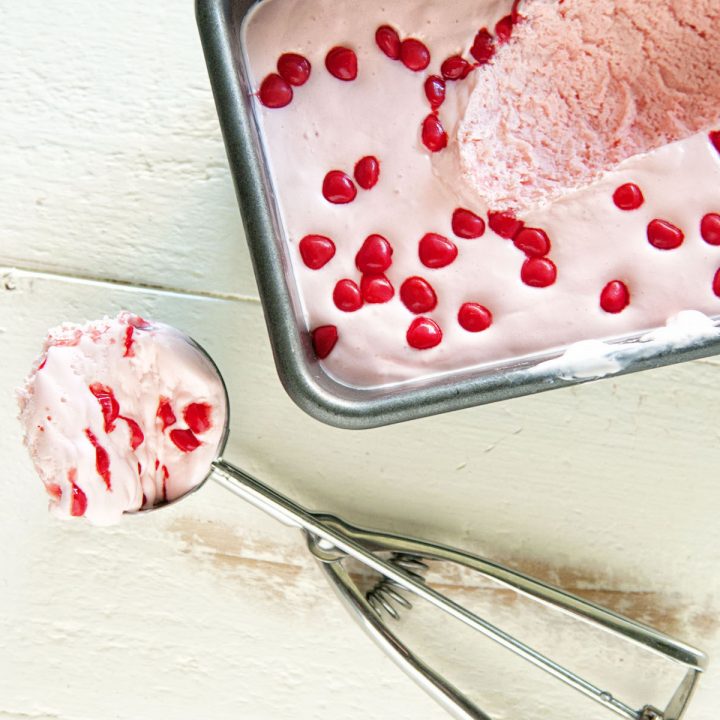 Cinnamon Red Hots Ice Cream
Ingredients
2 cups Heavy Cream
1 cup Cinnamon Red Hots Candies
1 (14oz) can Sweetened Condensed Milk
Instructions
Pour 1 cup of the cream into a medium saucepan and add the cinnamon candy.
Warm over medium heat, stirring, until you start to see the candy canes dissolve.
Turn heat off and let cream come to room temperature.
Add the remaining one cup heavy cream and put into fridge for one hour.
Remove from fridge and place into the bowl of a stand mixer with the whisk attachment.
Beat the cinnamon candy infused heavy cream until it reaches stiff peaks.
Pour the can of sweetened condensed milk and beat on high until fully combined and fluffy.
Scoop into a loaf pan or container of your choice.
Add extra cinnamon candy if desired.
Cover with plastic wrap and freeze for at least 6 hours.