Cereal Milk Banana Bread: Moist banana bread made with cereal milk buttermilk and topped with a cereal milk glaze. Definitely not your average banana bread.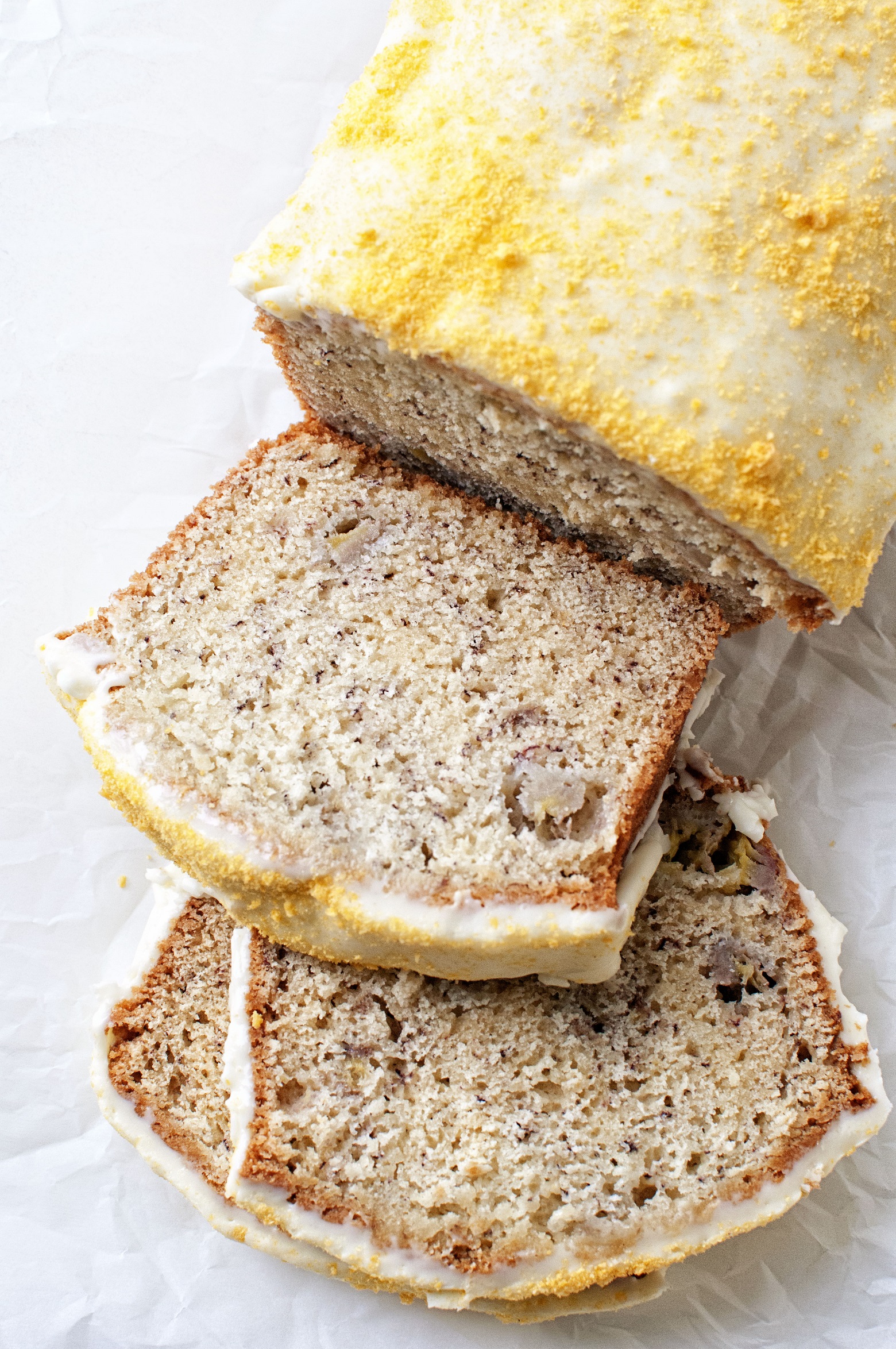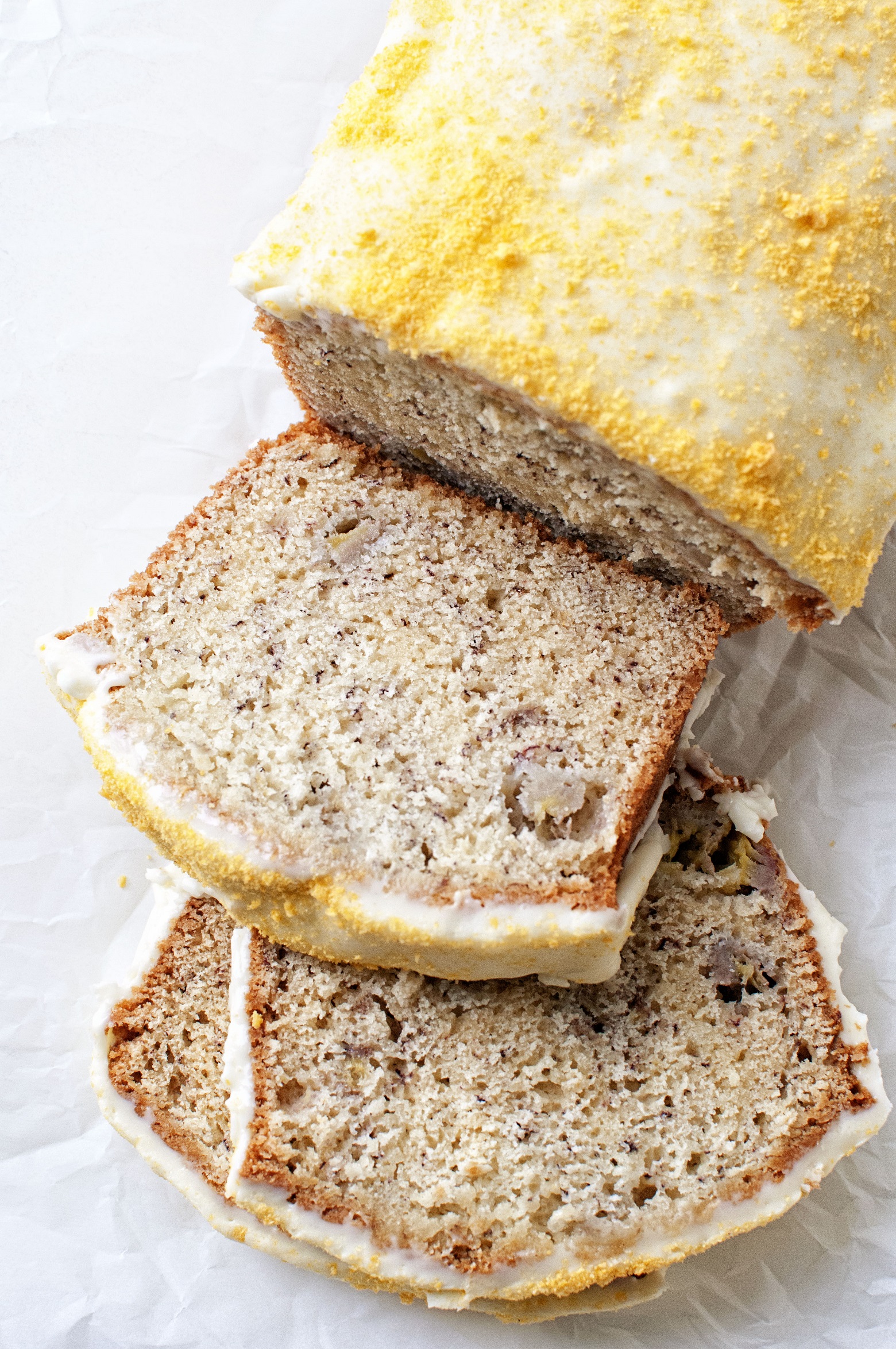 Cereal Milk Week comes to a close. Hopefully, some of you enjoyed it. It was a fun experiment for me and really got me back in the kitchen.
Then again this time of year.
The time of year when I don't cringe to turn the oven on.
The time of year when the check-out lady asks me what I'm going to do with all the flour and butter and sugar?
The time of year when I get shiny squirreled and have to remind myself I don't need a pan for just one thing. 🙂 Especially when last year I bought this one (though I do use it).
The time of year when my house smells like cinnamon.
The time of year when I get suckered into buying all things pumpkin spice…even lip balm. But I love it so…I had to go back and get more.
One thing that never changes no matter what time of year is the fact that I have more bananas than I need. I'm always trying to come up with new ways to make banana bread and this one sure was a hit.
Now I was crazy and made my own buttermilk. It's not hard and you can make it in a blender. I suggest you give it a try. If you don't just use regular buttermilk.
Get ready now that theme weeks are done all things pumpkin, maple, candy corn, apple, and whatever else I feel is fall related starts next week!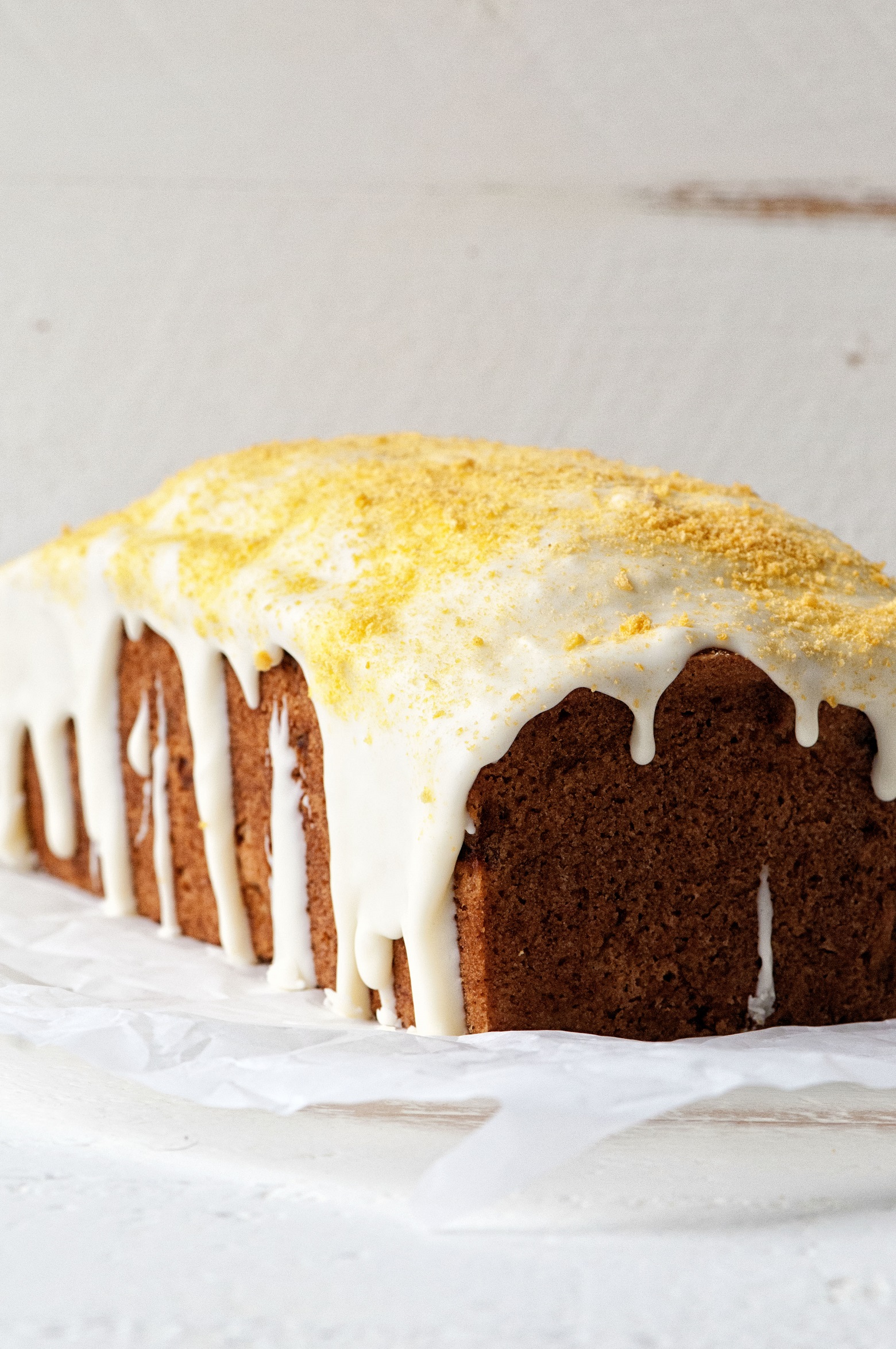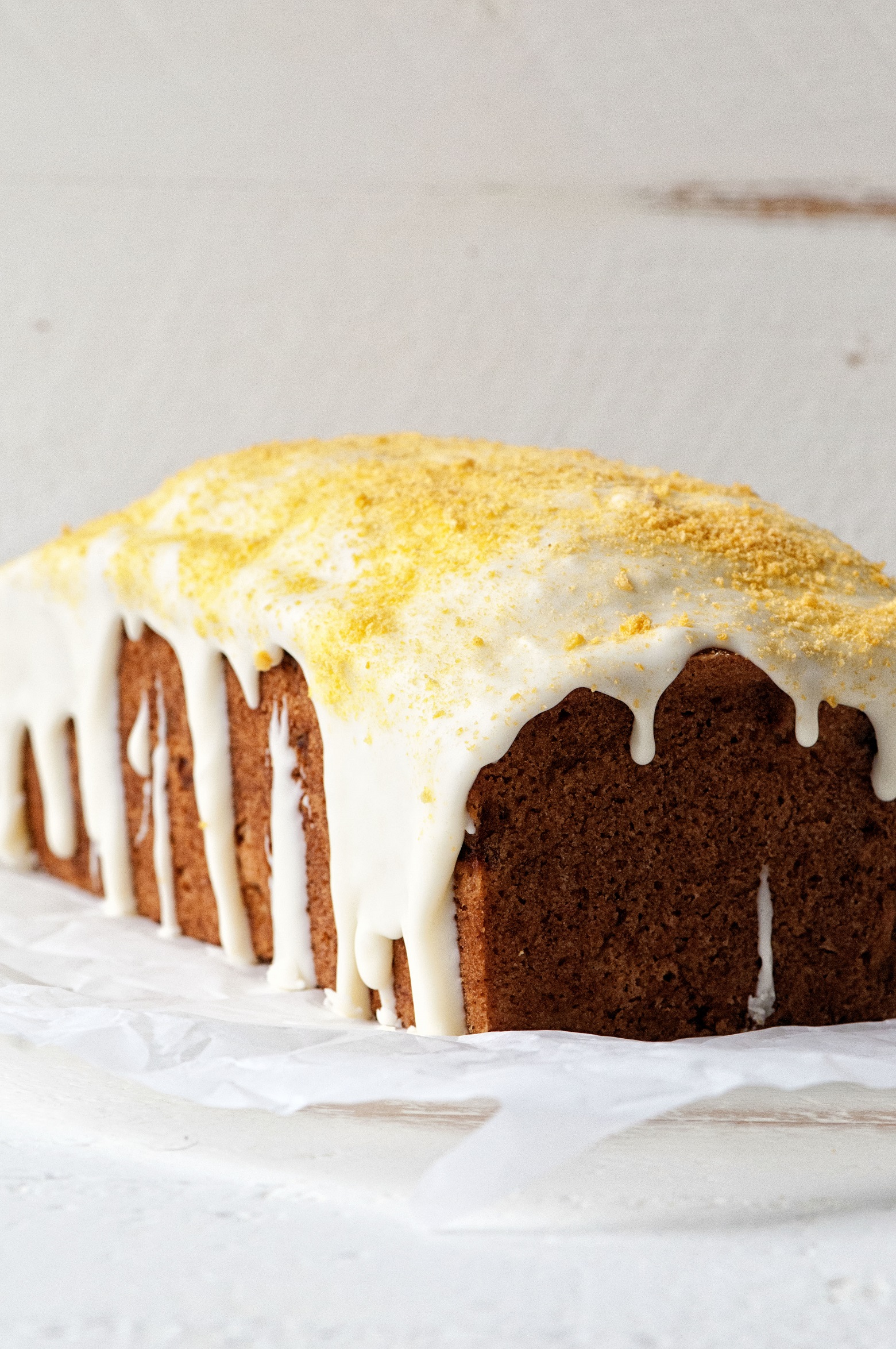 For cereal milk recipe go here.
For cereal milk heavy cream recipe go here.
For buttermilk recipe go here.
Cereal Milk Banana Bread
Author:
Ingredients
For the bread:
1 1⁄3 cups granulated sugar
1⁄2 cup butter, at room temperature
2 eggs
1⁄2 cup cereal milk buttermilk (or plain buttermilk)
1 tsp. baking soda
1 tsp. baking powder
2 cups all-purpose flour
1 tsp. vanilla
1 1⁄4 cups mashed ripe bananas
For the glaze:
2 heaping cups of powdered sugar
1 1/2 teaspoons vanilla extract
1/2 cup cereal milk heavy cream
5 TBSP cereal milk
Instructions
For the bread:
Cream sugar and butter.
Add eggs, one at a time, mixing well after each addition – use a mixer.
Stir baking soda into buttermilk and add to mixture.
Sift baking powder with flour and blend into creamed mixture.
Add vanilla and banana and mix.
Pour into greased and floured 9″x5″ loaf pan. (May also use 4 mini loaf pans.).
Bake at 300 degrees F for about 1 1/2 hours or until loaf tests done with a toothpick. (Bake for 50-60 minutes for mini loaves.).
Cool for 20-30 minutes before removing from pan.
For the glaze:
Add sugar to bowl and stir in heavy cream and vanilla until mixture resembles a thick batter.
Add milk one tablespoon at a time, stirring until smooth – about 3-5 full minutes.
Mixture may look lumpy at first but just continue to stir and it will come together.
You will pour this glaze in batches over the cooled bread to have glaze layers build up.