Cereal Milk Rice Pudding: A risotto style rice pudding lusciously infused with cereal milk and layered with cereal milk caramel.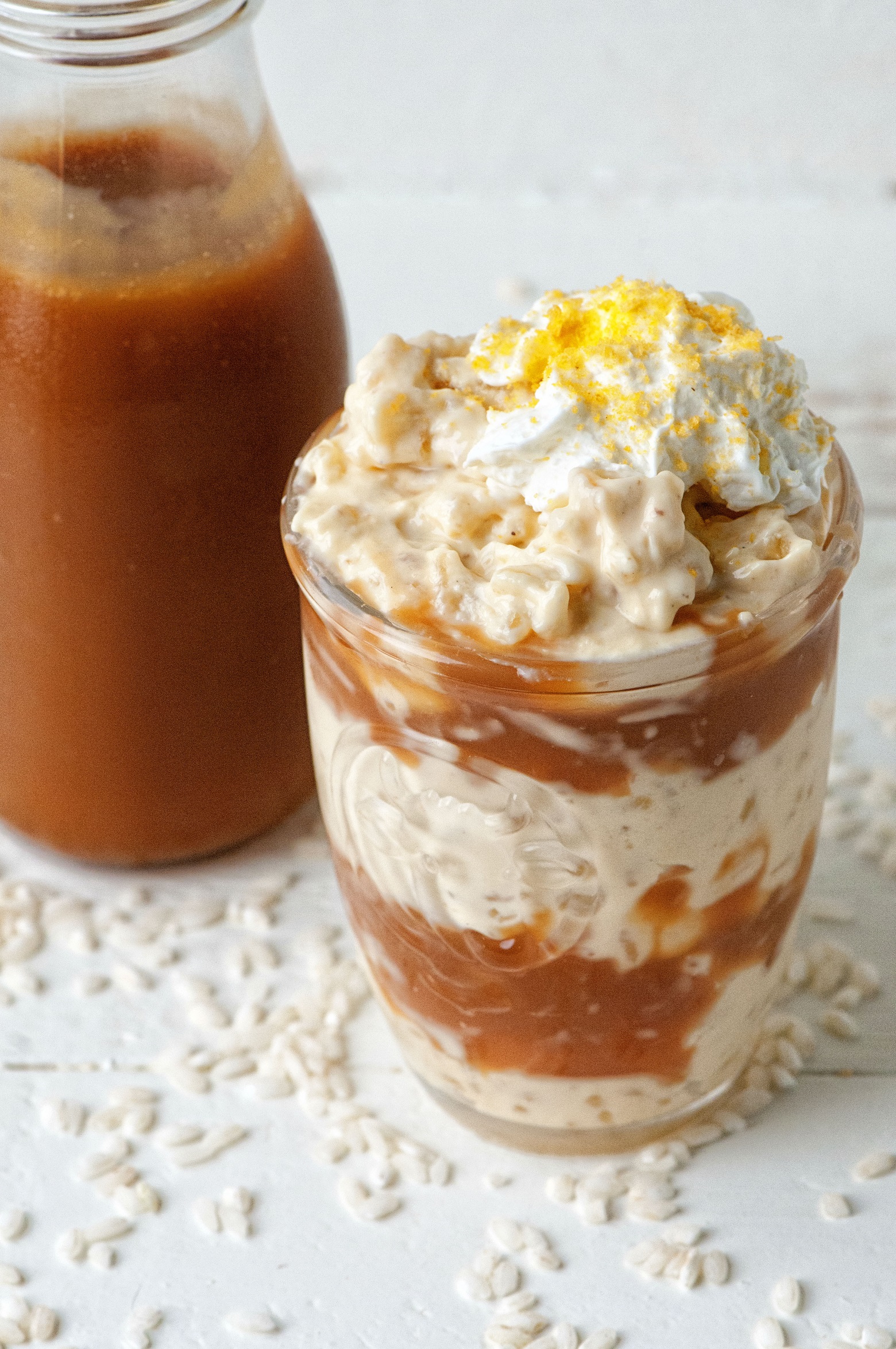 Today on Facebook I saw an article about an educator who started a Gentleman's Club at school. Now let us not get confused about the Gentleman's club's your dirty mind is probably wandering to. No, this is a club for elementary students who each Wednesday get dressed up in a button down shirt and tie and learn how to be gentlemen.
Many of the students do not have father's at home and so this teacher stepped up to teach these young boys how to treat women with respect. To learn proper etiquette. To look, people, in the eyes. Shake their hands. Give up seats for the elderly. How to be polite. Many things that have gone out the window these days.
This teacher had something similar when he was growing up and felt it helped shape him. He's stepping up and making the world a better place. It starts with us.
We are all so panicked that Hillary will win and ruin our lives. We are all so panicked that Trump will win and ruin our lives. Half the people feel Obama ruined their lives. The other half feels their life is better under Obama. The same will happen in this election.
What we lose sight of is that the people who really shape your life are the "little" people. That teacher who started that Gentleman's Club will have more impact on those kids than whoever was president…unless we all get blown to bits…but you know where I am going with this.
Like the phrase says: Be the change you want to see in the world. We all have our thing. For my husband and me, it's old dogs. For my friend D every second Saturday of each month he and a group he gathers delivers goods to the homeless. My friend L's daughter makes bracelets and sells them giving money to the domestic violence shelter that helped them get away from their abuser.
Do something other than just complaining about it. It doesn't have to be that half of us will be unhappy with the election results. We can make a choice to be happy regardless of who wins. Because at the end of the day the people who really matter and shape our lives don't have secret service following them around.
This rice pudding has nothing to do with any of that. 🙂 First off some people don't like rice pudding. Whatever, you are missing out. Then there are the kind that like theirs to be a little soupy. I am not one of those people. If you are one of those people add an extra two cups of milk to the recipe. Then there is me. I like my rice pudding to have the consistency of pudding…I think because I grew up eating Kozy Shack. So my recipe is for those of us who like our rice pudding to have a pudding consistency.
I think out of all the recipes I made for this week, this one has the most cereal milk flavor. I mean the rice is cooked down in it. And there are 6 cups of cereal milk in it. Plus cereal milk caramel layered in it. Which you can skip but why would you? 😀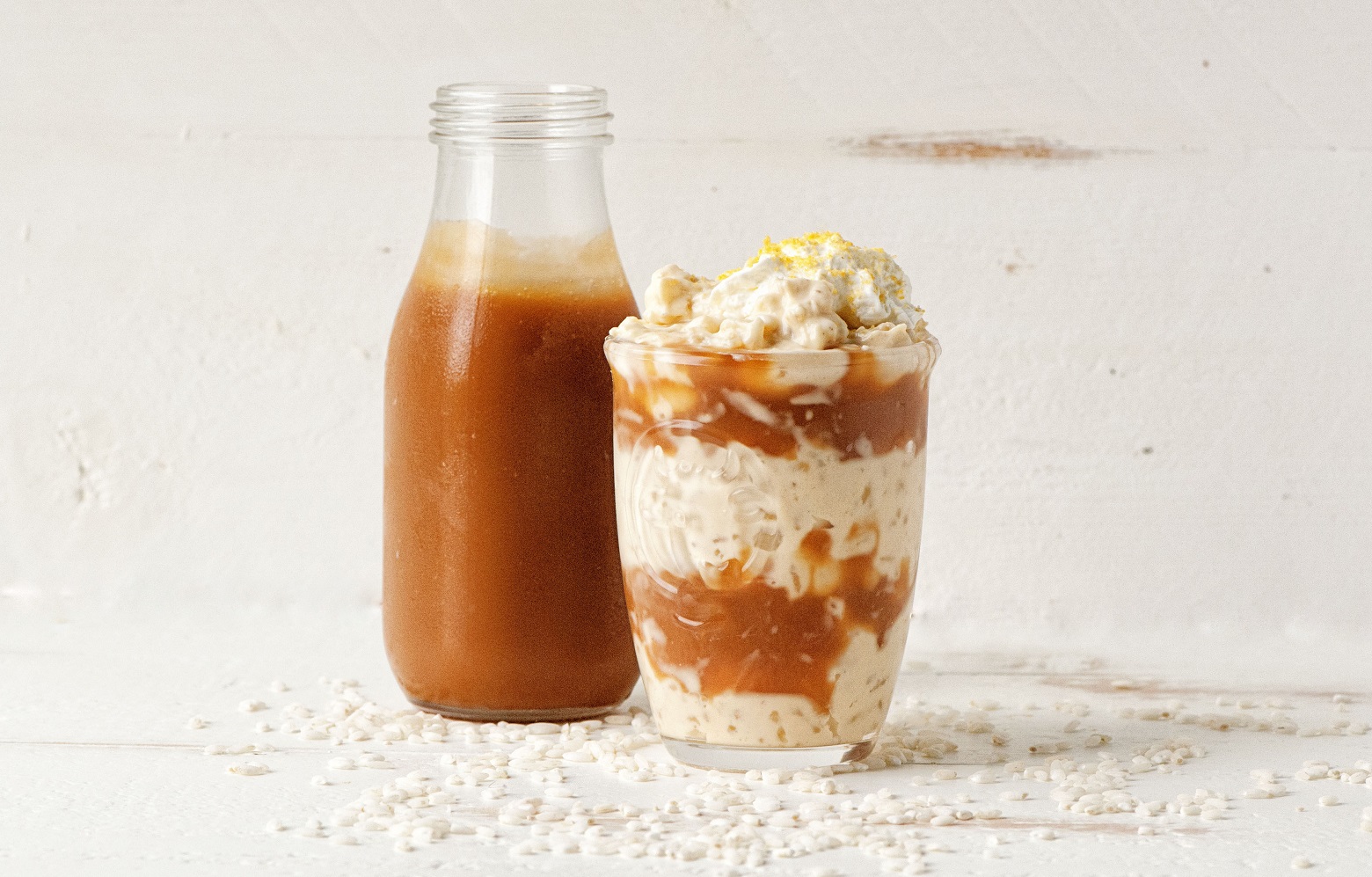 To make cereal milk go here for instructions. For cereal, milk cream go here for instructions.
Cereal Milk Rice Pudding
Recipe Type
:
dessert, pudding
Author:
Ingredients
For the caramel:
2 cups granulated sugar
½ cup of water
1 tsp fresh lemon juice
2 cups cereal milk heavy cream
½ tsp salt
1 TBSP vanilla extract
For the pudding:
1/2 cup Arborio rice
6 cups cereal milk
1/2 cup granulated sugar
2 tsp. vanilla extract
1/4 tsp. salt
2 large egg yolks
1/2 cup cereal milk heavy cream
Instructions
For the caramel:
Combine the sugar, water, and lemon juice in a heavy bottomed saucepan over medium heat.
Cook, gently swirling the pan occasionally, until the sugar dissolves and start to turn color.
Increase the heat to thigh and boil until the syrup turns a deep amber color, 4 to 5 minutes.
Watch carefully, as it can burn quickly.
Immediately remove the pan from the heat and pour in the cereal milk cream and salt.
Use a long-handled wooden spoon to carefully stir in the cream, as caramel has a tendency to hiss and splash as the cold cream hits it.
Place the pan over low heat and cook, stirring constantly, until the caramel thickens, 5 to 7 minutes.
The mixture should be the consistency of very thick cream. Remove from heat and stir in the vanilla and pecans.
Let boiling sauce cool until it is just warm before serving. To store, cover and refrigerate for up to 1 week.
To reheat the sauce, microwave, uncovered, for about 1 minutes on high. Stir until smooth.
For the pudding:
Combine the rice, cereal milk, sugar, and salt in a large heavy-bottomed saucepan over medium-high heat and stir to combine.
Bring the mixture to a boil, stirring constantly.
Reduce the heat to medium-low and simmer, stirring every 5 minutes as the mixture starts to thicken, for about 30 minutes.
Continue cooking until the rice is tender but not too mushy, about 15 minutes longer.
The milk will be thick and the rice tender, but the mixture will still be soupy, which is what you want, it will thicken as it cools.
In a bowl, whisk the egg yolks and cream together and stir into the rice pudding.
Continue cooking the pudding over medium-low heat for about 2 to 3 minutes, until the eggs are cooked through and pudding is creamy and glossy.
Remove from the heat and stir in the vanilla.
Pour the pudding into a serving bowl and press plastic wrap over the surface to prevent a skin from forming.
Refrigerate until cold, about 2 to 3 hours. Serve cold.
Layer the pudding in a parfait glass with cereal milk caramel sauce, or just drizzle some sauce on top before serving.
Recipe adapted from Sticky, Chewy, Messy, Gooey