This Pumpkin Spice Latte Magic Cake is the best of both worlds with a mocha cake top and a pumpkin pie bottom all topped with fluffy whipped cream frosting.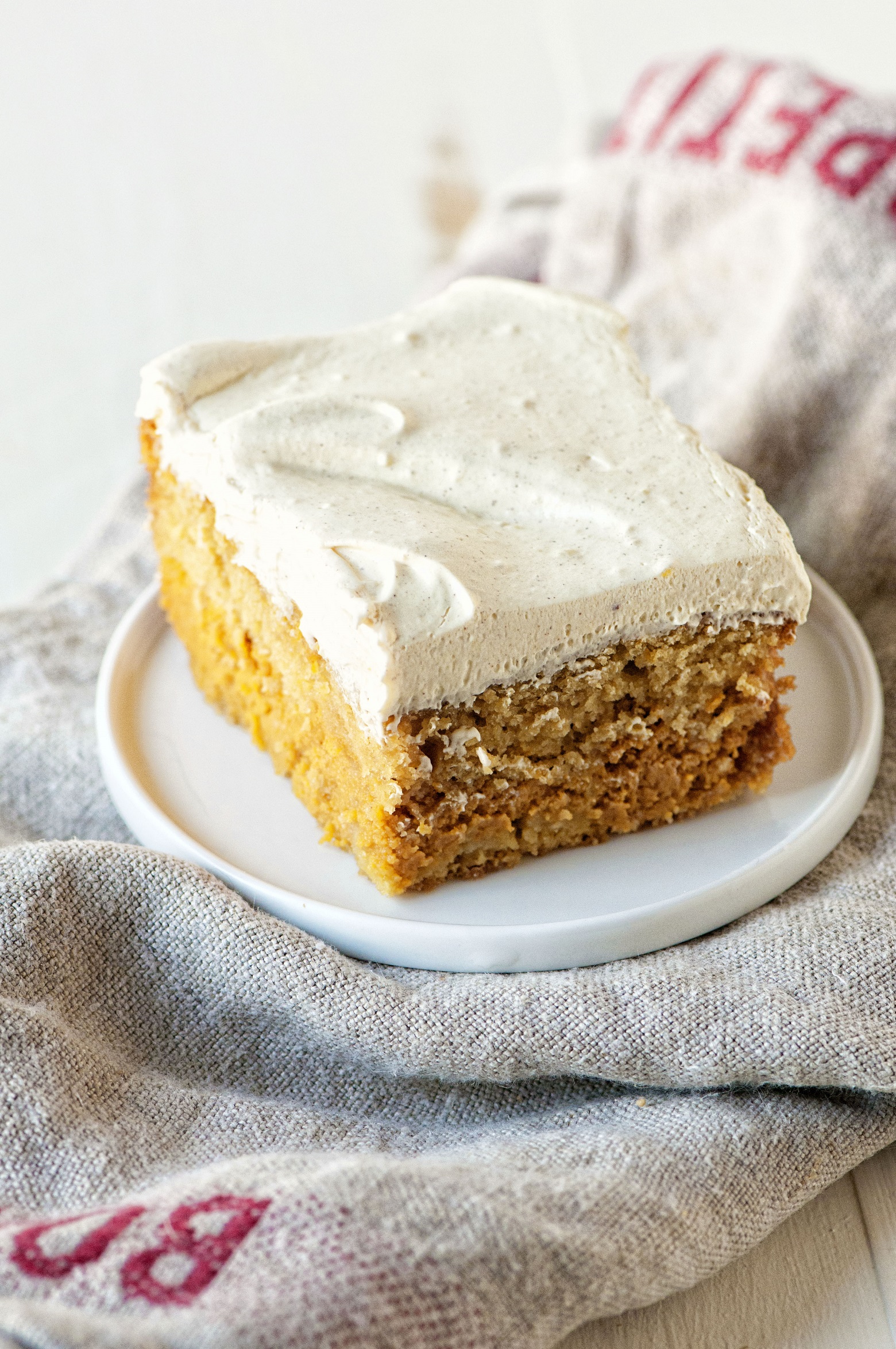 People love to have strong opinions about the strangest things; one of those things seems to be the timing of holidays and beverages.
Here in Seattle, today included (hello 56F), we are getting what I call fall preview weather with chilly temps and overcast skies with a little misty rain.
It makes me long for fall and fall foods.
I put up on Instagram a photo of canned pumpkin that I had bought a couple weeks ago and I either had people saying yay pumpkin or nooo too early.
When I was at Costco the other day I noticed they had wrapping paper out for Christmas…and I heard some comments about too early.
I personally love it.
It helps to spread out the cost of Christmas in my opinion.
You don't have to buy it now…but really who is it hurting if someone else does buy wrapping paper in August?
Traditionally, we put our Christmas tree up the day after Thanksgiving.
Due to circumstances last year we had to put up our tree in the middle of November or it wasn't going to get up until well into December based on our schedule.
Oh sure, we had a few "it's too early" comments but you know what, it put me in a happy mood.
We discovered that our dog Holly LOVES Christmas lights.
You would come down in the morning when it's still dark out to give Holly her pills and turn on the lights.
She would sit at the end of the couch and stare at them in wonder every single time we turned them on.
It was my favorite part of the holidays last year.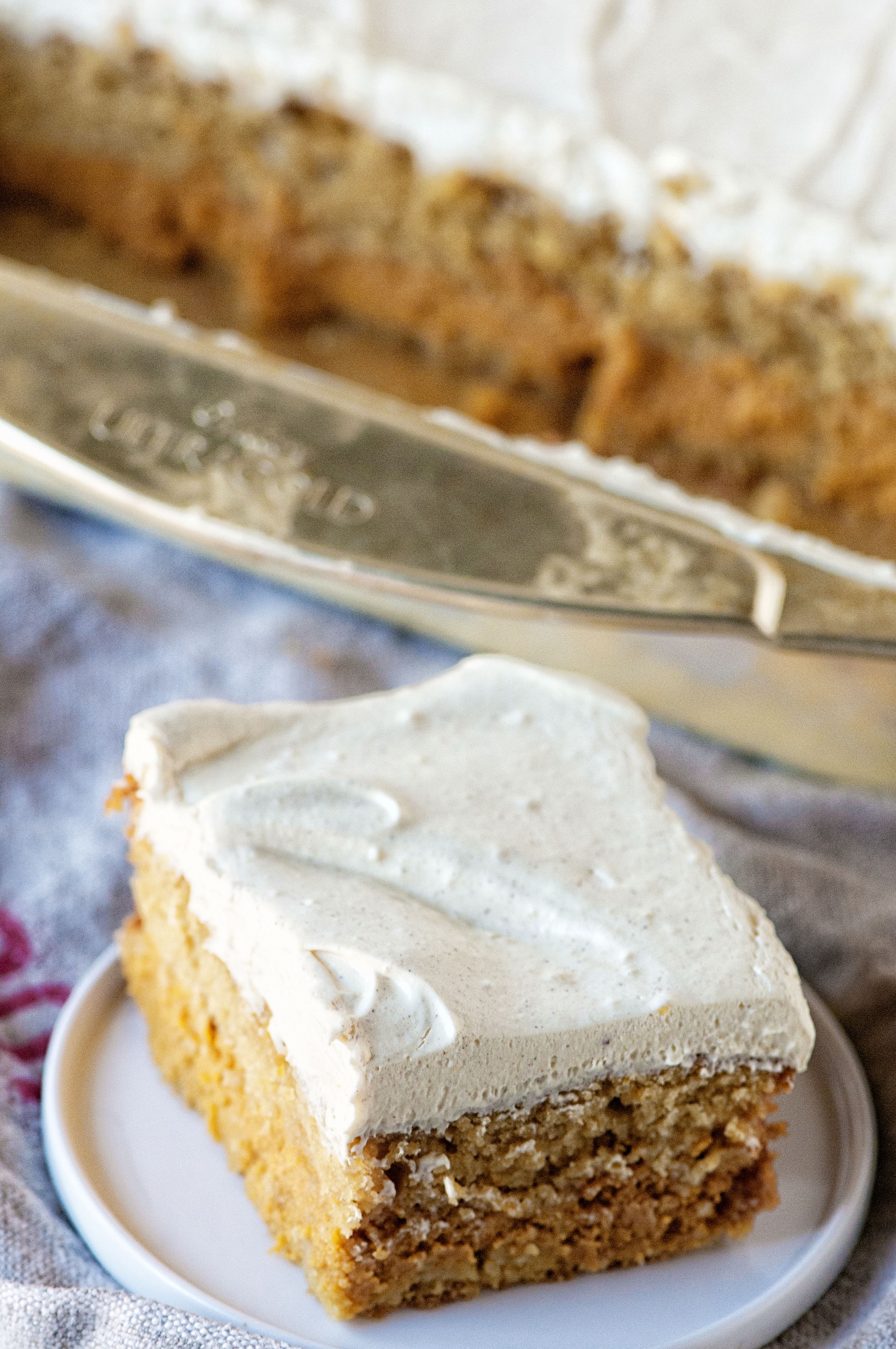 This year we have decided our tree is going to be going up SUPER early.
While we enjoyed it last year the real reason we are choosing to do so is because we are not sure Holly is going to make it to actual Christmas this year.
We got some sad news at the veterinary cardiologist yesterday and so we are doing her favorite holiday early.
Because guess what?
It's not hurting anyone.
In fact, it's making a dog and her mom and dad very happy.
How early?
Not sure, that will depend on Costco I guess…we need to get a new tree this year, the kind with the lights already on them (I'm over battle lights).
So when you see Christmas trees up at your store this year don't grumble to yourself that it's too early…think of my sweet little pup getting to enjoy her lights with all the wonder and awe of a toddler.
Besides Christmas the other thing people argue about is that it's too early for Pumpkin Spice Latte's to be out.
Don't order one.
Problem solved.
I personally love pumpkin year round and my dogs eat it every day.
I'm personally ready for the pumpkin and cooler weather and so I baked with pumpkin.
Oh, the horror. 😛
Last year I had pinned a Pumpkin Magic Cake that looked really interesting.
You started with the cake batter and then poured the pumpkin pie mixture on top of it.
During the baking process the pie portion sinks to the bottom (aka the magic part) and the cake rises to the top.
I had seen the original version and a chocolate version but saw no pumpkin spice latte version.
So Pumpkin Spice Latte Magic Cake was born.
At least my version of it.
This cake is pretty easy to make (don't even have to drag out the Kitchen Aid) and is super tasty since it's the best of both worlds…cake AND pie!
So this year when you see people drinking PSL or getting Christmas décor…try not to worry about it…it's not hurting anyone.
It's a great day to order my cookbook.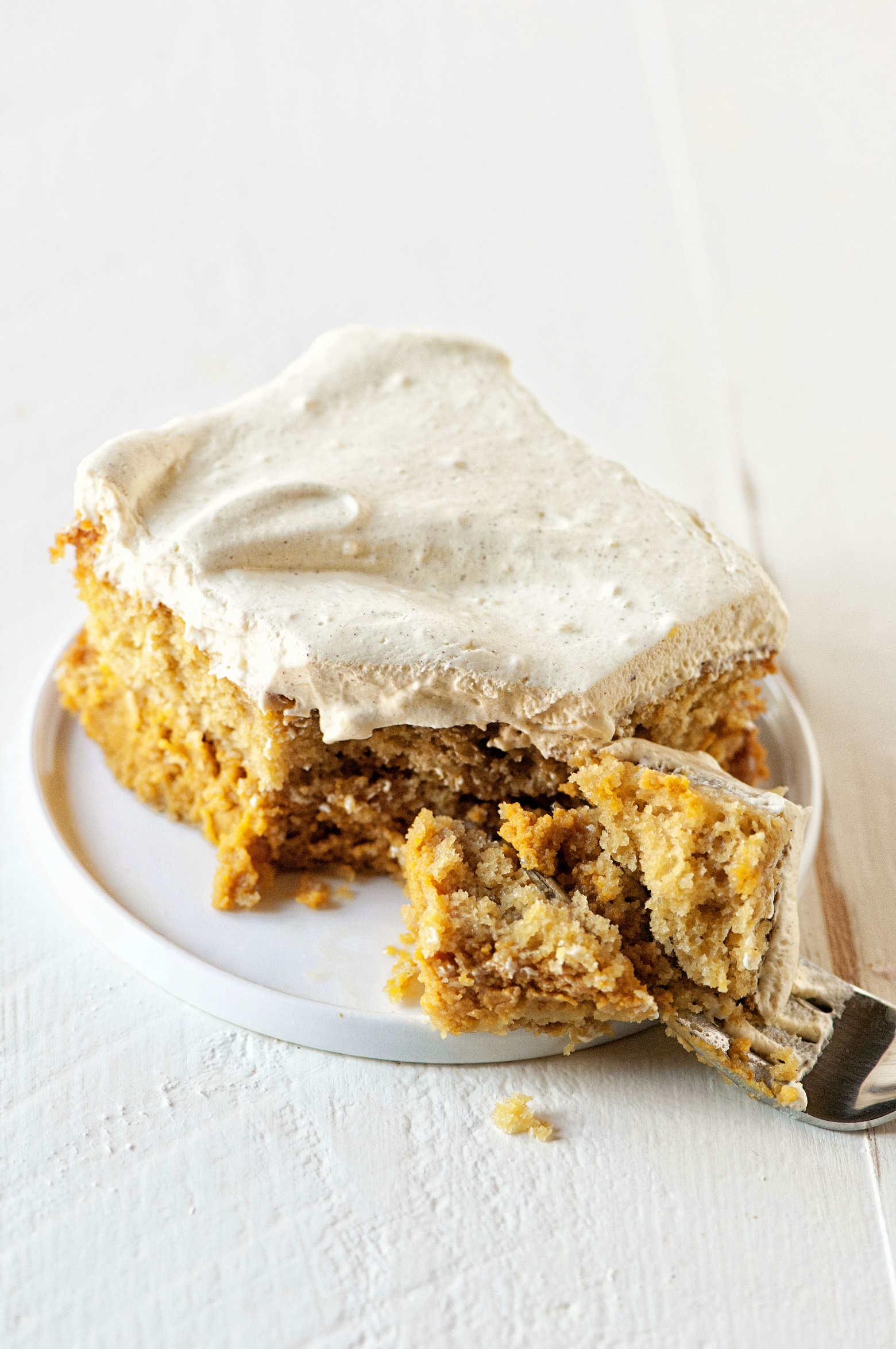 Want more recipes? Try these:
Pumpkin Spice Latte Russian Tea Cake Cookies
Salted Caramel Frosted Pumpkin Cupcakes
Chocolate Cinnamon Frosted Pumpkin Cupcakes
Mini Pumpkin Toffee Bundt Cake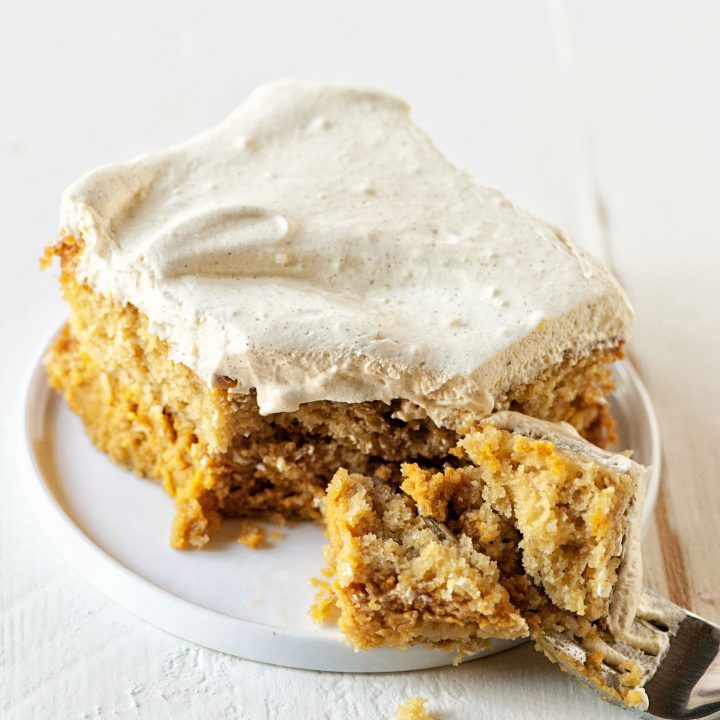 Pumpkin Spice Latte Magic Cake
Ingredients
For the Mocha Cake Layer:
1 box of yellow cake mix (I used Pillsbury)
1 cup water
2 tsp. powdered coffee (I used Starbucks Via)
3 eggs
For the Pumpkin Pie Layer:
1 (15oz) can Pumpkin Puree (not pumpkin pie mix)
1/2 cup evaporated milk
1/2 cup heavy cream
3 eggs
1 cup brown sugar
1 tsp pumpkin pie spice
For the Whipped Cream Frosting:
1 (4 serving size) box vanilla instant pudding mix
1 tsp. pumpkin pie spice
1 tsp. powdered coffee
1 cup cold milk
8 oz Cool Whip, thawed
Instructions
Preheat oven to 350 degrees F.
Lightly grease a 9″x13″ cake pan with baking spray.
Prepare the cake mix according to the box directions, adding the powdered coffee in there as well.
Pour into the prepared pan but DO NOT bake it.
Using a large bowl, whisk together the pumpkin, evaporated milk, cream, eggs, brown sugar, and pumpkin pie spice, until smooth. Slowly pour the pumpkin pie mixture on top of the cake mix.
Do not panic that some stayed on top and some sank and you are thinking what the heck.
Bake for 50-60 minutes or until the center is no longer jiggly, and a toothpick inserted into cake mix comes out clean.
Let cool to room temperature while you prepare frosting.
Make the frosting:
Place the vanilla pudding mix into a large bowl, add the pumpkin pie spice, powdered coffee and pour in the cold milk. Whisk until combined and starting to thicken.
Gently fold in the Cool Whip until it's completely combined.
Spread on top of the cooled cake.
Chill the cake for an hour and serve.