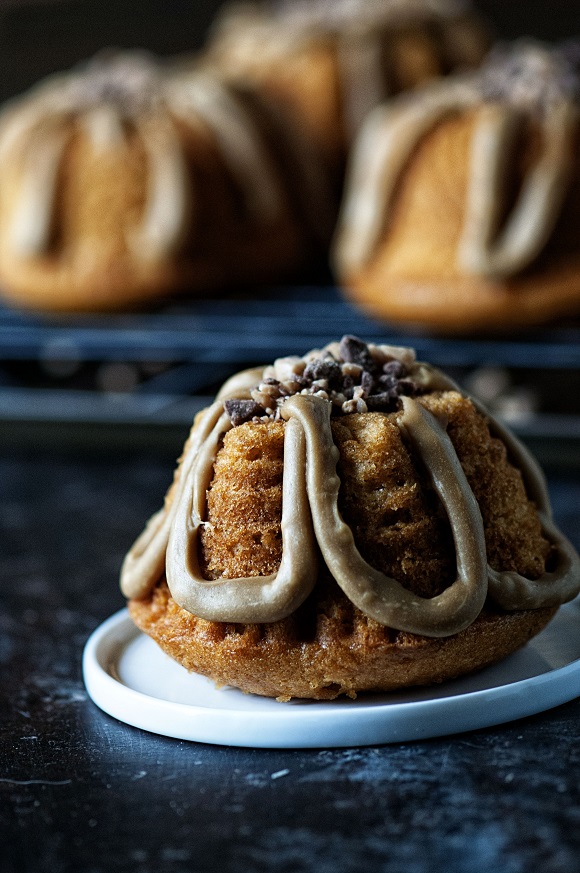 I have quite a few friends that don't have kids. Many of them are excellent cooks. Many of them spend their time cooking rather complicate meals. They are also the people who often make the comment that they just don't get why more people don't cook, it's so easy. They are the people who freak out if you use boxed cake mix or Cool Whip in something. To these people I wish them kids for 6 months just to see…and either a really picky toddler or an eat everything in sight teenage boy.
Now granted we only get the kids sadly every other weekend thanks to lopsided custody rulings here in WA state but we do try hard to make them nice home cooked meals that they wouldn't get at home. But nowadays kids are always going somewhere. When my stepdaughter was in soccer we seemed to be gone constantly so there was not time to whip up Braised Oxtail and Mushroom Tartine or Soft Shell Crabs with Sweet and Sour Cherry Gastrique (nor could we afford it). While not in soccer she does have a part-time job now so half the time we are whipping something up last minute. Time is of the essence.
So when fellow food blogger Shawn Syphus (I Wash You Dry) came out with Express Lane Cooking: 80 Quick-Shop Meals Using 5 Ingredients
I asked for a copy (and they were nice enough to send one and to say I could give one away on the blog). The concept is a simple but good one, with a well-stocked pantry, and just 5 ingredients you can make quick and satisfying meals for you family. We made the Sweet and Sour Pork Stir Fry (super quick), BBQ Pork Tortilla Pizza, and the Roasted Steak and Root Vegetables. All were easy to make and all with every day ingredients.
There are only a few dessert recipes in the book but I chose to make a recipe inspired by one of those. In the book it's an Apple Spice Cake with Maple Cream Cheese Frosting…but it called for pudding and I had just bought Pumpkin Spice Pudding and wanted to try it. Though I was super scared after I opened it up and it was gray. I was like my cake is going to be gray, how gross is that. But no, during baking it becomes the color of pumpkin and all is right in the world. If I had spice cake mix in the pantry I would have used it but only had yellow. I also didn't have any canned frosting and I liked the idea of a toffee icing with the pumpkin. This cake turned out super moist and I was really pleased with it.
If you are interested in winning a copy for yourself just leave a comment telling me your favorite go-to easy meal to make for your family. Winner will be picked using a random number generator on Monday October 19th, 2015 at 8pm pst. Sorry you need to live in the states.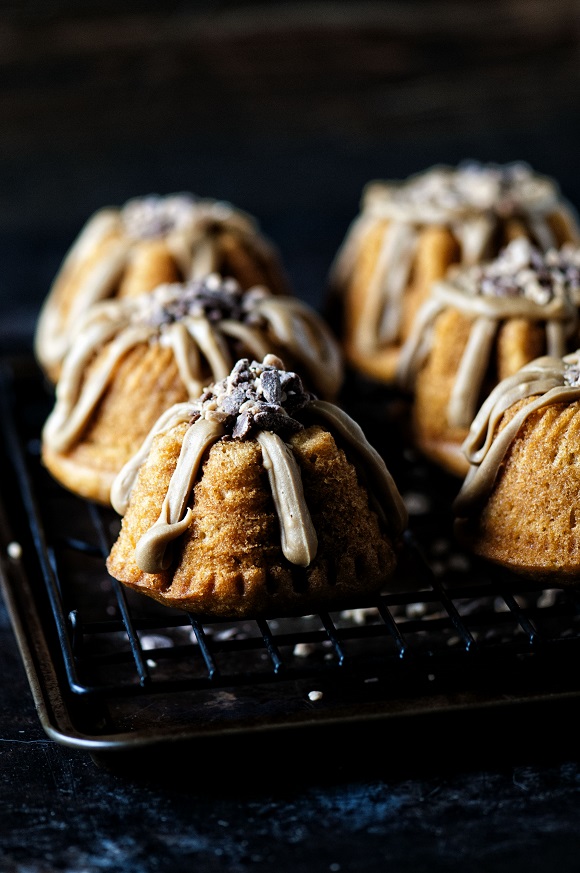 Mini Pumpkin Toffee Bundt Cake
For the cakes:
1 (18 ¼ oz.) yellow cake mix (or spice cake)
1 Kraft Jell-O Instant Pudding Dessert & Pie Filling, Pumpkin Spice, 3.4 Oz. Box

4 eggs
1/3 cup vegetable oil
1 cup water
For the frosting:
4 oz. butter
½ cup brown sugar
1 cup powdered sugar
2 TBSP heavy cream
Water to thin
Chocolate covered toffee pieces for garnish
This can been into a full size Bundt cake. I went with mini's because I hadn't used that pan in forever and I needed to in order to justify keeping it. 🙂
Preheat oven to 350F.
Spray a 10" Bundt pan with baking spray. I used the Nordic Ware Pro Cast Multi Mini Bundt Pan
, spray each mini Bundt with baking spray.
Combine the cake mix, pudding mix, eggs, oil, and water in a bowl of your stand mixer.
Whisk for 30 seconds on low, then increase the speed to medium and whisk for 2 more minutes.
Pour cake into prepared pan. If making a full size bake for 60 minutes. If making the minis bake for about 25 minutes. A wooden skewer should come out clean and the cake should spring back when you push down on it.
Let cool for ten minutes before removing from the pan to cool completely.
While cake is cooling, make frosting.
For the frosting:
Melt the butter in a saucepan over medium heat, stirring occasionally.
Add the brown sugar and bring to a boil. Let boil for a minute.
Mix in the powdered sugar, cream and as much water as necessary to make a smooth glaze.
Drizzle, pipe or spread the glaze over cooled cake/s.
Top with toffee pieces.
Adpated from Express Lane Cooking: 80 Quick-Shop Meals Using 5 Ingredients