Vanilla Cognac Buttermilk Pound Cake: A simple vanilla buttermilk pound cake brushed with a cognac glaze and sprinkled with vanilla bourbon sugar.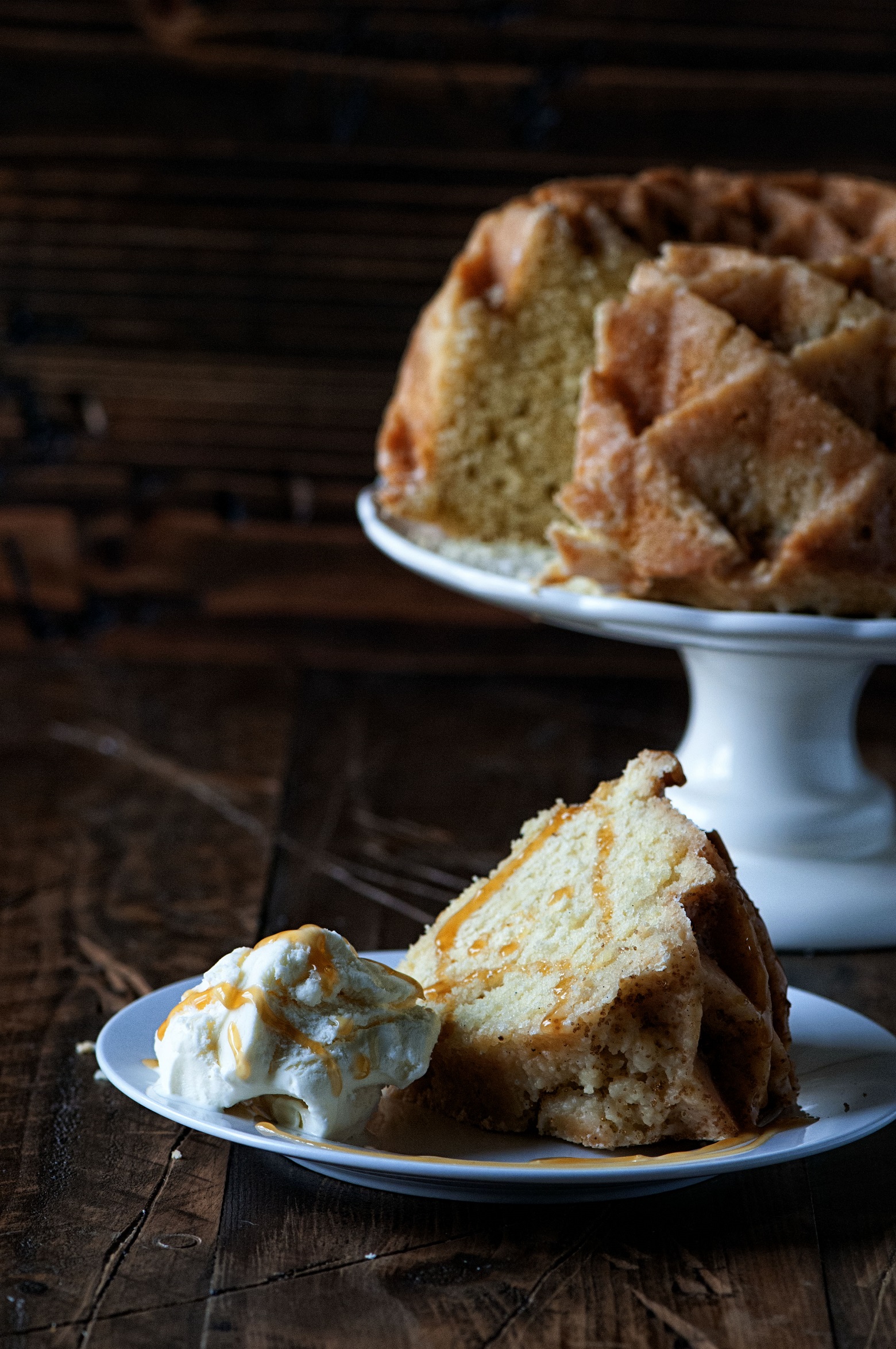 The last couple years we have sat down with our teens and discussed the joys that are your late teens and early to mid 20's.
That there is a struggle and there is supposed to be a struggle.
When my stepdaughter commented this last year that she wanted to move out on her own as soon as possible.
We talked with all of our 20 something friends to get an idea of what they make and what they spend.
Asked questions like what expenses did you never count on?
How much do you spend on food?
What do you wish you knew then what you know now?
Gathered all the info and then sat with the kids and went over what they needed to do if they truly wanted to move out.
First off, of course, are roommates.
Unless you end up with an amazing job you are going to be living with roommates, and maybe quite a few of them.
My husband at 18 had 4 guys living in a 3 bedroom apartment…which meant he shared a room with another guy.
I did the opposite and became an RA in college so that I didn't have to have a roommate.
Finding the right roommates is hard and it's a good lesson often with getting along with people you want to kill…which is great training for the workforce. 😛
Food is another biggie.
Now my stepdaughter eats like a bird.
She eats out most of the time and when at home seems to sip on tea most of the day so her budget is pretty small for food.
My stepson is a different story.
He's the kind that piles on turkey onto his sandwich.
Then orders a family size pizza with tons of meat.
And thinks meat and cheese must be involved at every meal.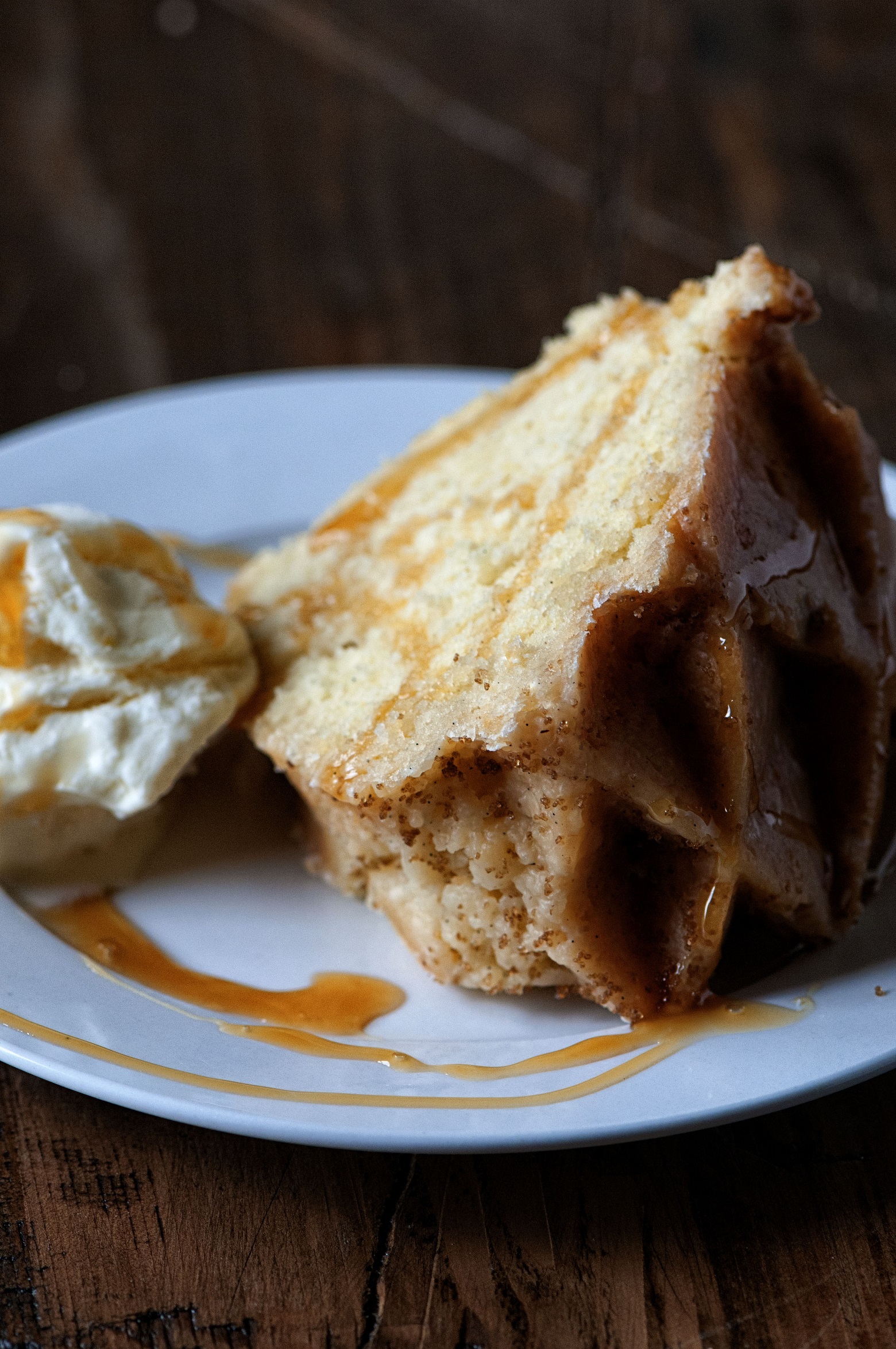 He looked a tad horrified as I commented that most of my 20's unless on a date I wasn't eating meat because it cost too much.
I lived on Chicken Flavored Stove Top Stuffing, Costco pack of Pop Tarts for breakfast, Kraft Dinner, and ramen.
We explained that once he started paying for his own food he would quickly be switching the way he eats too.
Heck, we don't eat meat every day because of the cost and we are far from our 20's :).
We also suggested keeping what food they could in their own room and getting a mini fridge.
When you are buying your own food and sharing a place with others nothing starts a fight like who stole my yogurt or the last of the pasta.
What kind of fun foods did you live on when you were in your late teens and early 20's?
Not related to anything is this Vanilla Cognac Buttermilk Pound Cake.
It's simple and wonderful and glazed in booze.
I originally thought I was going to glaze it in bourbon.
But my cognac was sitting there and I love it with vanilla and decided to go for it.
This is a simple cake, yet quite addictive.
P.S. It's a great day to buy my cookbook Holy Sweet!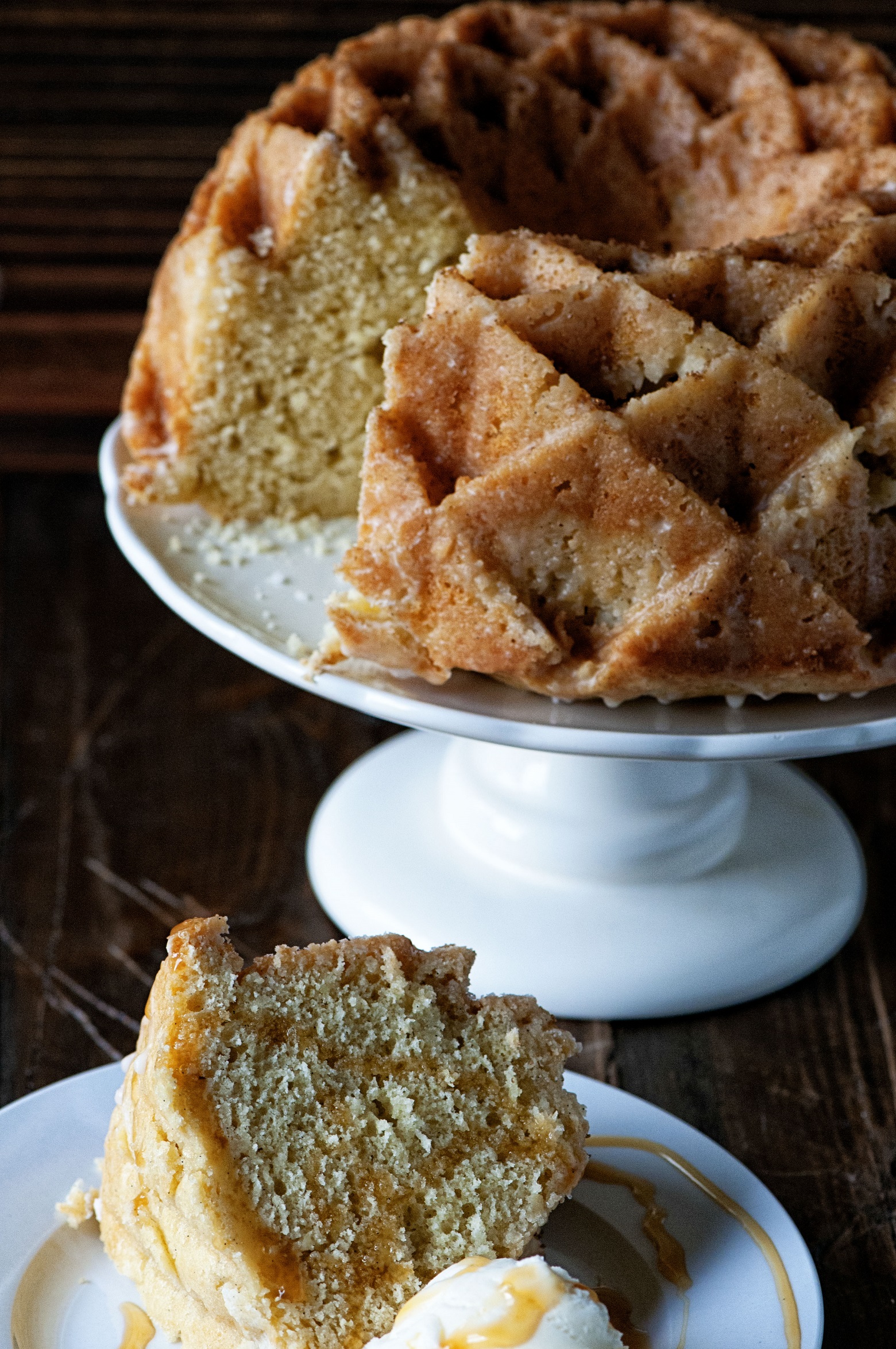 Want more recipes like this?
Whiskey Glazed Apple Buttermilk Pound Cake
Maple Whiskey Pecan Pound Cake
Bourbon Brown Sugar Pound Cake
Jack and Coke Texas Sheet Cake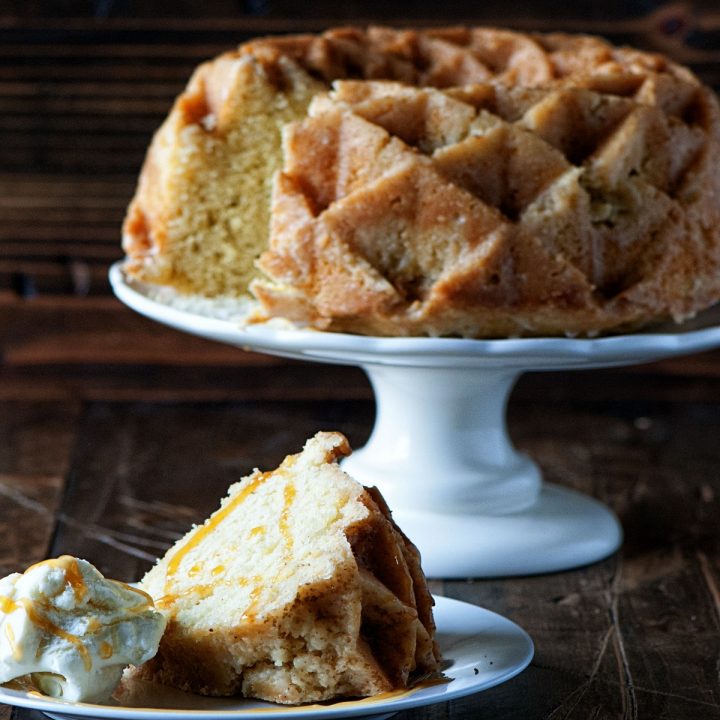 Vanilla Cognac Buttermilk Pound Cake
Ingredients
For the cake:
3 cups all-purpose flour
1/2 tsp. baking soda
1/2 tsp. salt
2 vanilla bean pods, seeds scraped out and pods discarded
2 1/2 cups granulated sugar
11 oz. unsalted butter, at room temperature
5 large eggs, at room temperature
1 cup buttermilk
For the glaze:
1 1/2 cups powdered sugar
1/4 cup cognac
3 TBSP water
Instructions
Preheat oven to 300F.
Spray a 12 cup Bundt pan with baking spray and set aside.
Using a stand mixer with a paddle attachment beat together the butter, sugar, and vanilla bean seeds until light and fluffy, about 3 minutes.
Add the eggs one at a time, scraping down after each addition.
Mix the flour, baking soda, and salt in a medium bowl and set aside.
Add 1/3 of the flour mixture and mix on low until just combined.
Add 1/2 the buttermilk and mix until just combined.
Add 1/3 the flour and mix.
Add the remaining buttermilk and mix until just combined.
Add the remaining flour and mix until fully combined.
Pour the batter into the prepared pan.
Bake cake for 60 minutes or until the cake is golden in color and a wooden skewer is inserted and comes out clean. Cooking times to vary based on the shape of our Bundt pan so keep that in mind.
Let cool in pan for 15 minutes and then invert cake onto a wire rack.
Place a baking sheet under the rack to catch the glaze.
Glaze the cake.
For the glaze:
Whisk together all the ingredients.
Using a bamboo skewer poke holes all over the top and sides of cake.
Using a pastry brush, brush the glaze all over the top and sides of cake, letting it soak in before you add more.