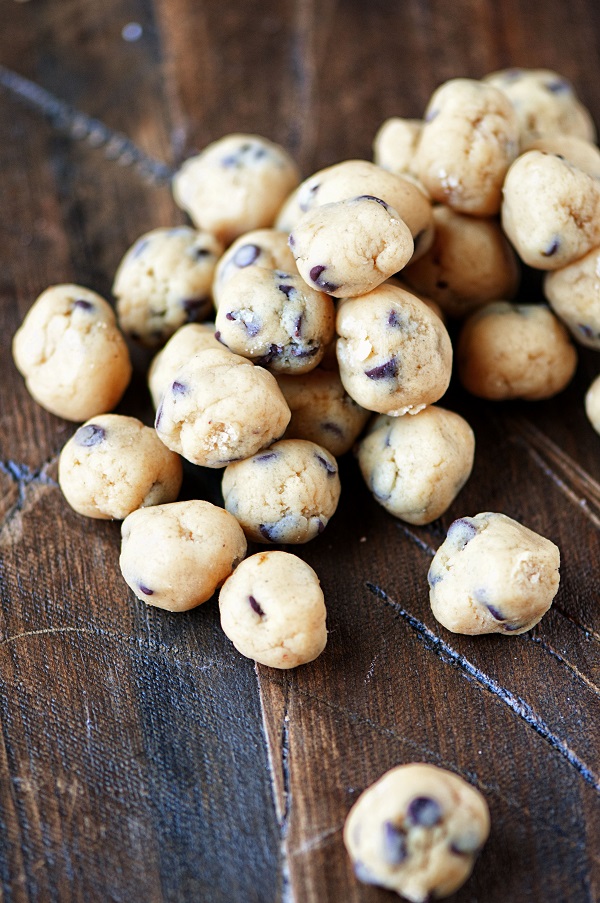 Are you on Facebook? Do you like the Memories section? I do. I mean, sometimes it's hard, especially when Crazy Cocker Spaniel pops up on there but for the most part it's fun. Yesterday a memory from 7 years ago popped up and it was along the lines of me at a crossroads on whether or not after 4 years of blogging I should continue on. Clearly I chose to keep on blogging or else this is one really long and bizarre dream. I had written one of my controversial post (though I didn't feel sunshine was all that controversial…I was wrong) and gotten a lot of hate mail including one that told me they hoped my ex-husband would leave me. So yeah, awesome.
It was at a time that bloggers were starting to make money blogging and I was not. I wasn't on that bandwagon because I didn't really need to then. But it's when I truly started to feel pressure to conform to what other blogs were doing. It's when I started to tone it down as I was told by several companies that I was too edgy to work with. Ummm, cynical and sarcastic yes, edgy, not in my opinion but that was the word they used and I let it sneak in and mess with my mind.
I realized looking at that memory on Facebook that I haven't had hate mail in a while, and no I don't think it's because the Internet is a kinder, gentler place all of a sudden. It could certainly be that a lot less people read this blog because that is the truth (though I still do have a good core…thanks to all who have stuck around). But I think realistically I just went soft…and not the good kind that comes in a sugar cone with sprinkles.
In the weeks ahead Culinary Concoctions by Peabody (don't worry if you forget it will just redirect you) is going away and with that Sweet ReciPEA's will be born. With that comes back my ramblings about hockey. And my dogs. And my long lost edge. Which means at some point I will piss you off. I honestly don't mean to it's just sometimes I strike a chord. Much of what I write is all in fun so please keep that in mind.
I think, actually I know, the rebirth is a good thing. Already in the excitement of a new beginning I did something I haven't done since Crazy Cocker Spaniel passed away…I baked/cooked all day. I mean all day. Leaped out of bed and got to baking. Four types of fudge. Cookie Dough Truffles. Two cakes. 6 Tartlets. One killer cheeseball. One bread. One batch of bacon jam. And it felt great. It felt right.
Speaking of Cookie Dough Truffles, you need to make these if you want to make 3 of the things that I made yesterday. It makes a large batch. They freeze great. You can dip them in chocolate and just make truffles. They are great on ice cream. In S'mores. Just for eating. On oatmeal (because that's the real breakfast of champions). Almost anything…my point is don't say oh no, there are so many I won't use these…don't lie to yourself. Just like you will eat the first few bags Halloween candy before Halloween you will use up all these truffles…I promise. 😛
This recipe is from our old neighbor who actually submitted it years ago to Taste of Home magazine. She used to (she passed) make them every year at Christmas only and would make thousands of them. These are beyond simple and no egg so you are good to just grab a spoon and hide from your kids. 🙂
Cookie Dough Truffles
½ cup unsalted butter, at room temperature
¾ cup packed brown sugar
1 tsp vanilla extract
½ tsp salt
2 cups all-purpose flour (heat treated if you have concerns)
14 ounces sweetened condensed milk
½ cup chocolate chips
Using a stand mixer (or a bowl and beaters), cream together the butter and sugar until light and fluffy, about 3 minutes.
Beat in vanilla.
With speed on low, slowly add flour, alternating with condensed milk, beating g well after each addition.
Fold in chocolate chips.
Shape balls into 1/2-inch balls and place into an airtight container. Store in freezer for at least 3 hours.
These make about 100 depending on what you feel is 1/2 inch. 🙂