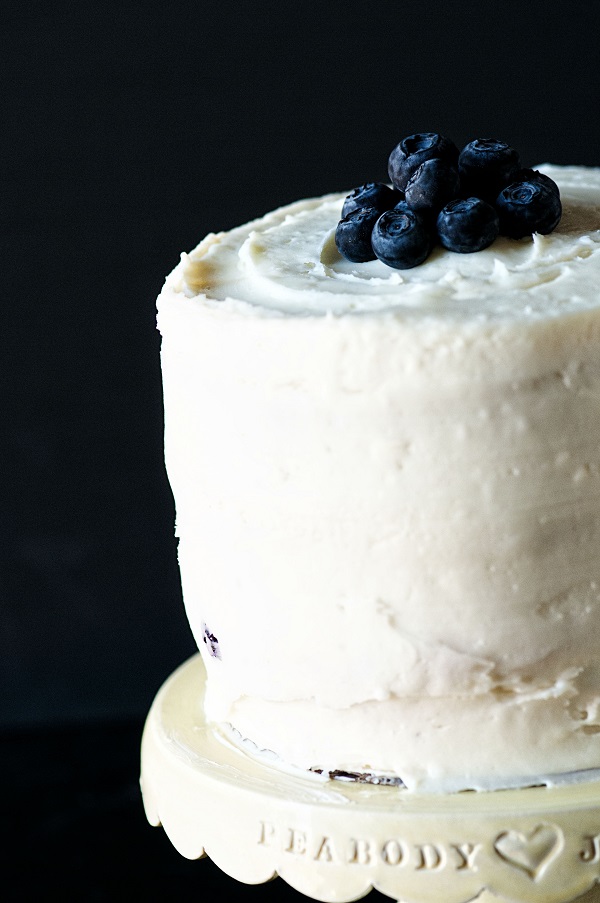 My anniversary is coming up this Tuesday. Both my husband and I have had so much going on we didn't realize it until I looked at the calendar for the week. Oops. The 2 year anniversary is supposed to be cotton. He may get cotton balls since that's about what our budget these days is allowing for (did I mention taxes of the self-employed are fun?)
I know some people are probably thinking how could you forget your anniversary? Well I didn't exactly. I knew it was coming. I have a card somewhere…that I won't be able to find and will have to go and buy another one tomorrow. I should really stop pre-buying cards because that always seems to happen.
My husband does so many little things that I appreciate far more than a gift on my anniversary. Just this last week he noticed before work (he goes at 4:30am so I'm still asleep) that my phone had not battery left, so he went downstairs and got the charger and plugged my phone in. Is that romantic? Not really and yet it shows he is thinking about me. Caring enough to go do something about it. He does a lot of little things like that. And I'll take the little things over a big thing any day.
I made this cake last year actually. It was the end of blueberry season and so I thought I would wait until we were rolling into blueberry season to put it up. Here we are, rolling into blueberry season, so here is the cake. 🙂 I made this cake twice, the first time it was a little too dense for my liking. So I decided to beat the egg whites and fold them in, that made a big difference in texture. It's a great cake to remind you that summer is just around the corner. And NHL hockey playoffs are too. 🙂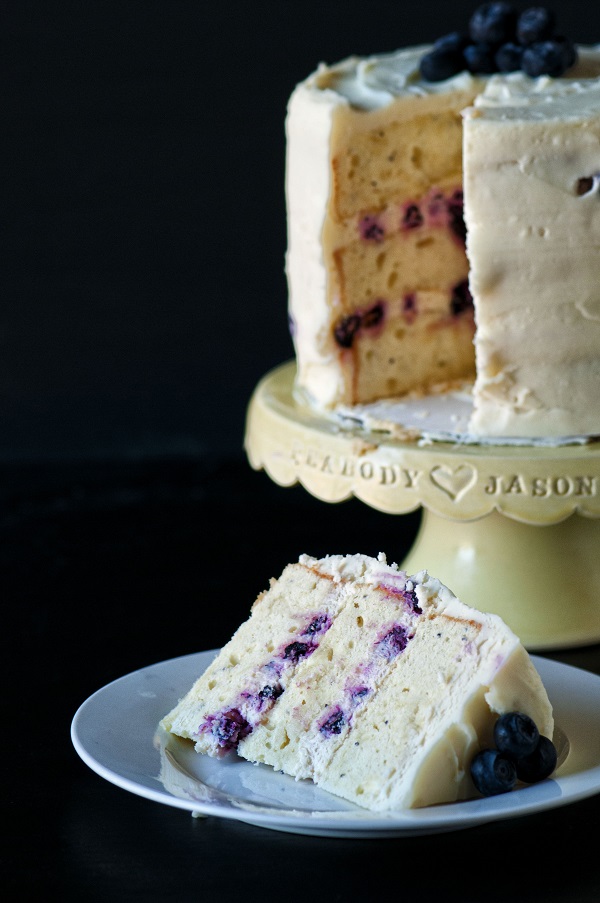 Lemon-Blueberry Poppy Seed Layer Cake
3 cups cake flour
1 1/34 cups granulated sugar
4 ½ tsp. baking powder
½ tsp. salt
3 TBSP poppy seeds
1 tsp. vanilla extract
1 cup unsalted butter, at room temperature
Zest of one lemon
1 ¼ cups buttermilk
5 egg whites, whipped
Syrup:
1/3 cup water
Juice of one lemon
1/3 cup granulated sugar
Frosting:
1 cup freeze dried blueberries
Zest of one lemon
1 cup unsalted butter, at room temperature
8 oz. cream cheese, at room temperature
5 cups powdered sugar
Fresh blueberries for garnish
Preheat oven to 350F.
Prepare two 6 inch cake pans or three 4-inch springform pans (I did this) with baking spray.
Add all the dry cake ingredients into the bowl of a stand mixer, using the paddle attachment.
Add the butter, lemon zest, vanilla extract, and 1 cup of buttermilk.
Slowly mix until incorporated, then turn up speed to medium-high and beat for 2 minutes.
Add the remaining buttermilk and beat until fully incorporated.
Remove from the mixer and fold in the egg whites.
Pour evenly among pans.
Bake for 30 minutes (this is for the 4 inch pans) I would add 5 minutes (just need to watch) if making the 6-inch pan.
Syrup:
While cakes are cooling prepare the syrup. This helps keep the cake moist.
Add all the ingredients into a small saucepan.
Bring to a boil.
Then reduce heat to low and let it reduce and thicken for about 5 minutes.
Brush each cake layer top with the hot syrup.
Let cool completely before frosting.
Frosting:
Using a stand mixer with the paddle attachment beat together the cream cheese and butter until smooth, about three minutes.
Add the zest and 1 cup powdered sugar. Beat until combined.
Continue to add the powdered sugar, one cup at a time until gone.
If frosting is too thick, you can thin with lemon juice or milk.
Remove 1 ½ cups frosting and place in a medium bowl.
Add the freeze dried blueberries to the 1 ½ cups for frosting and mix until fully combined. This will be used to frost the middle.
Assemble:
Place one of the layers on a cake plate, I like to secure it with a dab of frosting…helps it not move.
Spread half of the blueberry lemon frosting.
Top with another layer.
Repeat using the remaining of the blueberry lemon frosting.
Top with the last layer and frost the remaining lemon frosting.
Top with fresh blueberries if desired.
Recipe adapted from Always with Butter