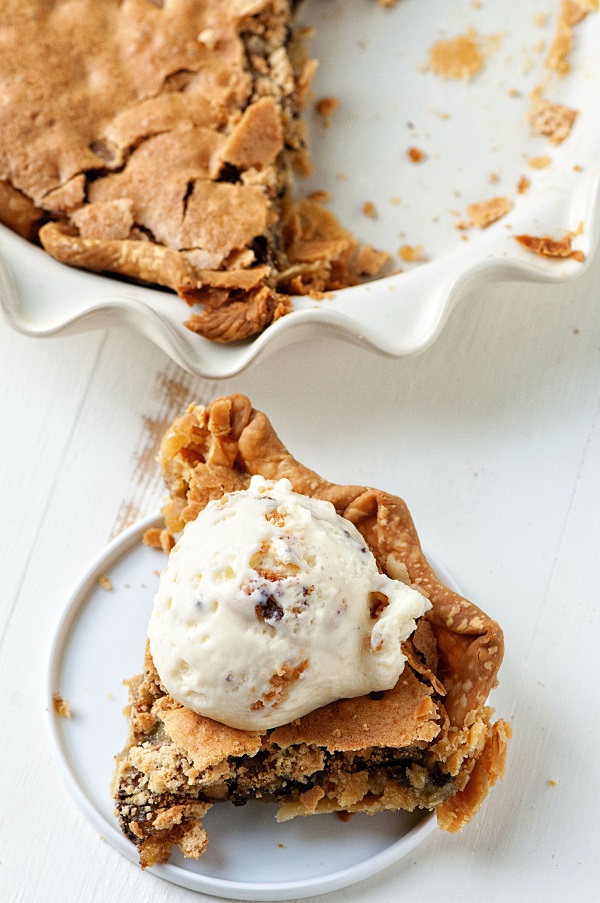 I remember reading Andie's first book It Was Me All Along: A Memoir. I'm surprised I didn't get whiplash while reading it with all the nodding yes that I did. While it is a memoir the book did have a few recipes. Good recipes. She runs a recipe blog. So there was no real surprise that her next book would be a cookbook. It could not be more perfect. As most of you know I recommend like three cookbooks a year…if that. This is one of those cookbooks.
The cookbook is a good mix of every day eats and some treats. Andie is all about balance. All the recipes have a complete nutritional break down for those who care about that stuff. Her breakfast run from Baked Banana Bread Doughnuts to and All Greens Frittata. The hubs and I have made the Breakfast Egg Salad (how has this not been a thing…makes total sense) and it was super yum…we may have upped the bacon amount though. The Bagel and Lox Salad has me intrigued for lunch. The Brussel sprout lover in the house wants me to make him the Shredded Brussel Sprouts Salad with Bacon, Apple, and Gorgonzola but I made him have the Cauliflower with Bacon instead (don't worry we will make the salad). We made the kiddos the Parmesan Crusted Chicken Tenders and those were a big hit. And then of course that left dessert. Enter Peabody. 🙂
I stumbled across the Gooey Chocolate Chip Cookie Pie recipe and thought oh, my, yes. Oh. My. Yes. But just like I often do, I didn't want to make for the blog the recipe in the book. If you want that recipe, get the book. Which you should do any way. So instead of bourbon I went with Amaretto. Instead of walnuts I went with almonds and chocolate covered almonds in place of chocolate chips. Mostly because I have been on a dark chocolate covered almond kick as of late to put it mildly. I should probably make her original version too…you know, for research. 😀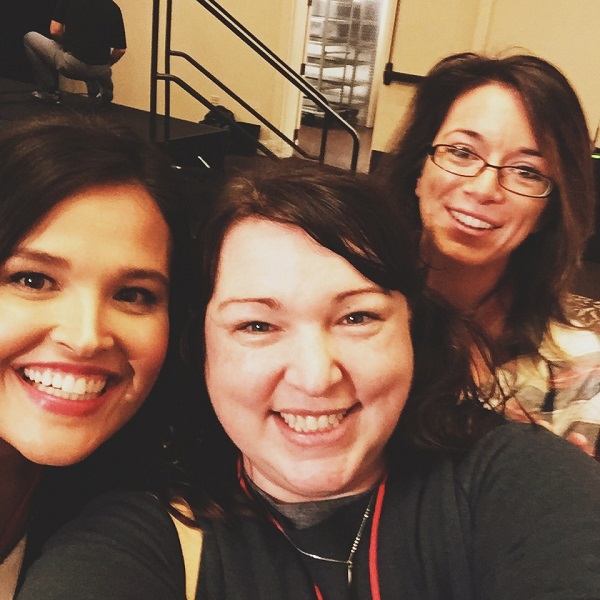 Above is a picture of Andie, Kita, and I at IFBC this last year. I was so excited to happily meet her in person. I simply adore her. She is a genuine person with the most inviting smile of pretty much anyone I've ever met. We had a great conversation about body image and at some point she will be on the podcast (yes it still exist…Kita just traveled half the year last year). If for some reason you are not familiar with Andie and her work you can check out her blog and you can learn to love her just as I have.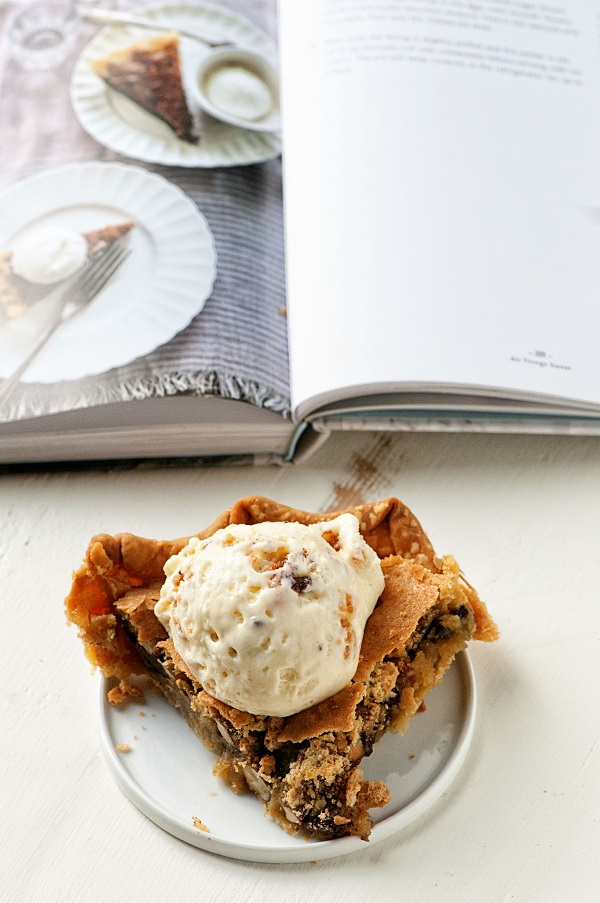 Gooey Dark Chocolate Covered Almond Cookie Pie
1 recipe single pie crust (of your choice or store bought)
8 TBSP unsalted butter, melted
3 TBSP Amaretto
1 cup granulated sugar
½ cup brown sugar, packed
½ cup all-purpose flour
½ tsp. salt
2 large eggs
½ cup almonds, chopped
1 cup dark chocolate covered almonds, chopped
Grease a 9-inch pie plate with butter.
Roll out pie crust. Use your fingers to pinch the dough, crimping the edges evenly. Place in fridge while you mix the filling.
Preheat oven to 350F.
In a large bowl mix the granulated sugar, brown sugar, flour, and salt.
Add the eggs.
In a small bowl mix together the Amaretto and melted butter.
Slowly pour into the sugar mixture and whisk until smooth.
Fold in the almonds and dark chocolate covered almonds.
Pour into chilled pie crust.
Bake until the filling is slightly puffed and center is set, about 40-45 minutes.
Let cool completely before serving with ice cream.
Pie will keep covered in fridge for up to 3 days.
Adapted from Eating in the Middle: A Mostly Wholesome Cookbook by Andie Mitchell