This Cinnamon Sugar Banana Chocolate Chip Pound Cake is a cinnamon sugar crusted pound cake covered in a cinnamon chocolate glaze.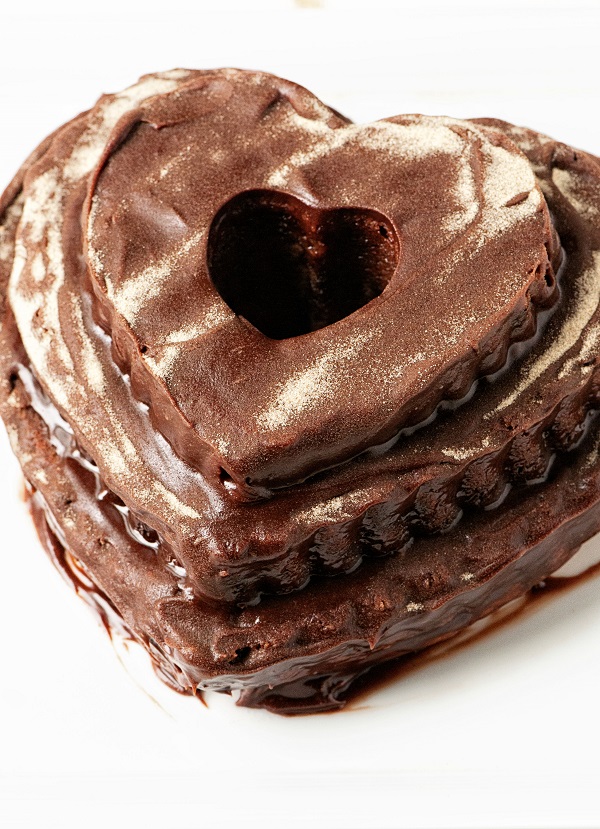 I knew this week would be rough for me. I planned on it.
And yet, no amount of planning is taking away the sadness.
This is the week last year when Crazy Cocker Spaniel crossed over the Rainbow Bridge taking with her a little piece of my heart.
I miss her every day, but the last few weeks with her birthday and the anniversary of her death has just sort of overwhelmed me.
For I know it was her time.
I know that she was supposed to pass so that we could help new pups.
Pups that make our life wonderful.
They are nothing like her and yet so much like her.
That doesn't mean I don't miss her like crazy.
I should have made a pie since it's Pi day today.
However, I made cake instead.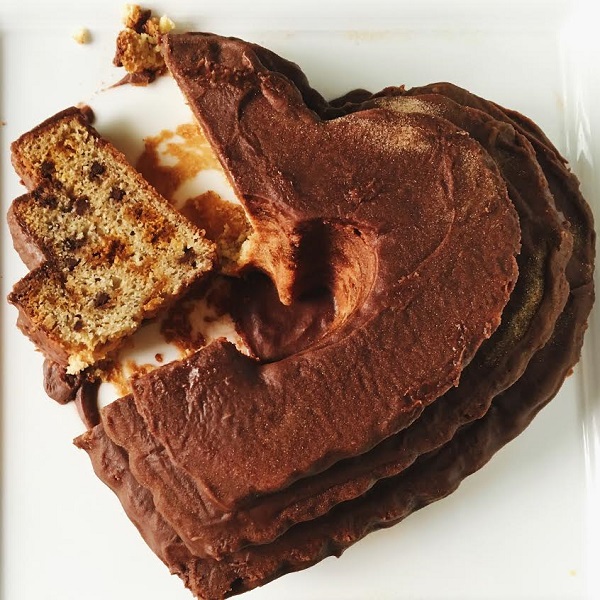 Cinnamon Sugar Banana Chocolate Chip Pound Cake to be exact.
In actuality I made this cake over the weekend as we had friends over and I always use that as an excuse to bake. 🙂
This cake originates from having too many bananas leftover from the Banana Split Ice Cream Cake and them sitting on the counter mocking me.
What I love best about this cake is the crust that the cinnamon sugar makes.
You could even do without the glaze because the crust is so tasty.
But come on…who doesn't want glaze?
P.S. It's a great day to buy my cookbook Holy Sweet!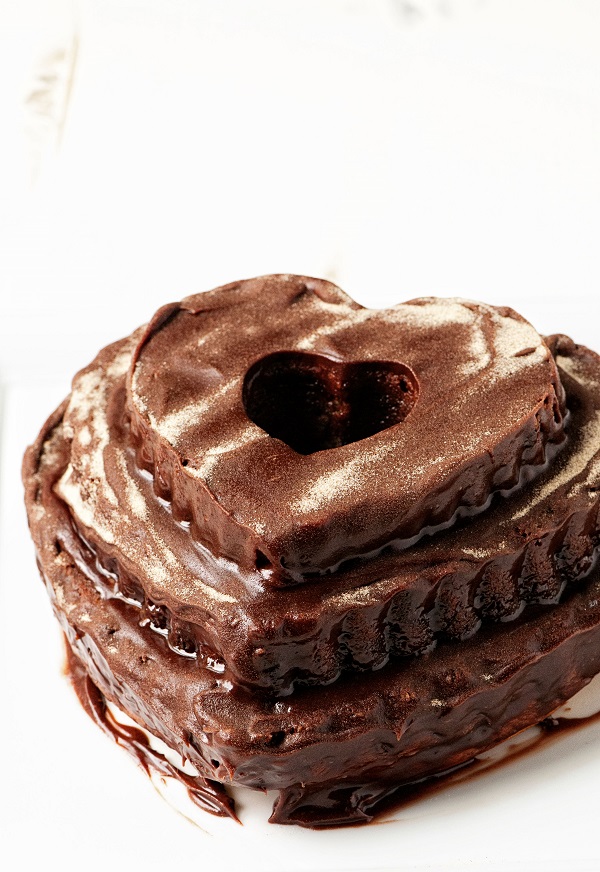 Want more pound cake recipes?
Bourbon Brown Sugar Pound Cake
Whiskey Glazed Apple Buttermilk Pound Cake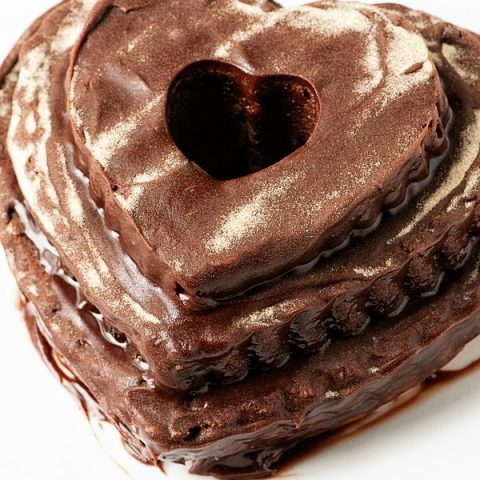 Cinnamon Sugar Banana Chocolate Chip Pound Cake
Ingredients
For the Cinnamon Sugar Mixture:
½ cup granulated sugar
1 TBSP ground cinnamon
For the pound cake:
2 ¼ cups all-purpose flour
1 TBSP baking powder
1 tsp. baking soda
¼ tsp. salt
½ cup sour cream
½ cup mascarpone cheese
6 ounce unsalted butter, at room temperature
1 cup sugar
2 large eggs
2 fully ripe bananas, mashed
½ cup mini chocolate chips
½ cup cinnamon chips
For the glaze:
1/2 cup butter
1/4 cup cocoa powder
1/3-1/2 cup heavy cream
4 cups powdered sugar
1 tsp. ground cinnamon
Instructions
For the cinnamon sugar:
Mix ingredients in a small bowl, set aside.
For the cake:
Preheat oven to 350F.
Butter a 9-x-5-3-inch loaf pan or a Bundt pan.
Sprinkle with ½ cup cinnamon sugar mixture.
Sift flour, baking powder, baking soda and salt into a medium bowl and set aside.
Combine the sour cream and mascarpone cheese in a small bowl and set aside.
Using a standing mixer fitted with a paddle attachment beat the butter on high speed until soft and creamy, about 1 minute.
Slowly add the sugar and beat for about 3 minutes, the mixture should be light, fluffy and creamy white in color.
Stop the mixer and scrape down the sides of the bowl with a rubber spatula.
Add the eggs, one at a time. Be sure each egg is completely incorporated and scrape down the sides of the bowl before adding the next.
Add one third of the flour mixture to the batter and beat until it is just incorporated.
Add one third of the mascarpone cheese mixture and mix until just incorporated.
Add the flour and mascarpone mixture in two more additions, mixing until addition is incorporated before adding the next.
Beat in the mashed bananas until incorporated.
Fold in the cinnamon chips and chocolate chips.
Pour the batter into prepared pan.
Bake for 1 hour and 15 minutes for loaf pan.
The Bundt pan took about 1 hour.
Cool in the pan on a rack for 5-10 minutes, then remove from pan and set on rack to cool.
Glaze once cake is cooled.
For the glaze:
In a large saucepan, combine the butter, cocoa powder, and heavy cream.
Bring to a boil, remove from heat, and carefully whisk in 4 cups of powdered sugar and cinnamon until smooth.If too thick add more cream.
Glaze cake.