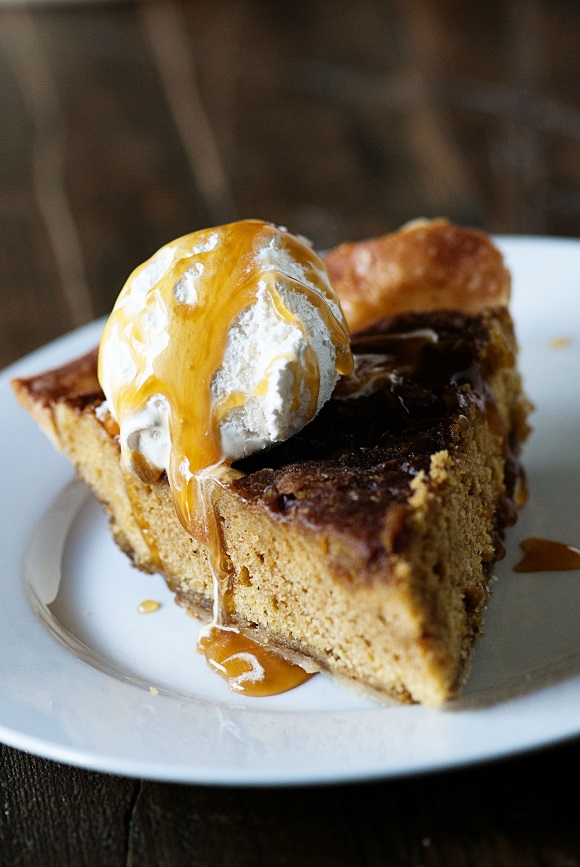 I did it. I found a little joy this weekend, the joy that had been lying dormant. I baked…a lot. Well, a lot for me as of late. And not because I felt I had to just because I wanted to. It felt nice.
I'm going to guess that part of my mojo is back because it's here. That nip in the air. The crispness that only the fall morning can bring. I realize that not everyone is getting it. When I lived in Phoenix it didn't show up until the end of October, sometimes November. But here in the Seattle area fall is saying hello and I couldn't be happier.
I'm a different person in the fall and winter. I feel more alive. While many people live for summer, I live for this time of year. I feel more connected to nature (perhaps because my allergies go away and I can actually breathe 🙂 ). All I have to do is step outside and take a deep breath and I'm invigorated.
I see fall bucket lists all over Pinterest and I think I need one of those:
Go to someone's house to watch football. Not watch football but eat my weight in chips and dips instead.
Spaniel snuggle. The more and more the temperature dips down the more and more my pups seem to snuggle. I cannot sit on the couch or lay in bed now without MSF on me.
Husband snuggle. MDP has been super sick this week and I have had to avoid him in hopes of not catching it myself. I really miss snuggling with him now that the blankets are out.
Teach my husband to bake with yeast. He expressed interest just before summer but we never got around to it. So I contacted Red Star Yeast (since I use their product) to see if they would sponsor a few posts and they said sure. So if you fear the yeast you need to follow along with MDP as he learns. Cooking with my husband is one of my favorite things so I can't wait for this!
Watch a ton of hockey. Duh. What I won't be doing for a while sadly is playing hockey. Major sadness.
Make a couch fort and binge watch movies. Yes, I'm 10…plus 33. Now convincing the husband he wants to do this. 🙂 I know the dogs will want to.
And of course bake. And make stews. And roasts. Which leads to today's recipe. Back in 2012 I made Pumpkin Gingerdoodles which were a cookie that was a pumpkin snickerdoodle and a gingersnap combined. They were insanely good. So when I saw a recipe for Snickerdoodle Pie I decided to make it into a Pumpkin Gingerdoodle Pie…I'm glad I did.
What's on your fall bucket list?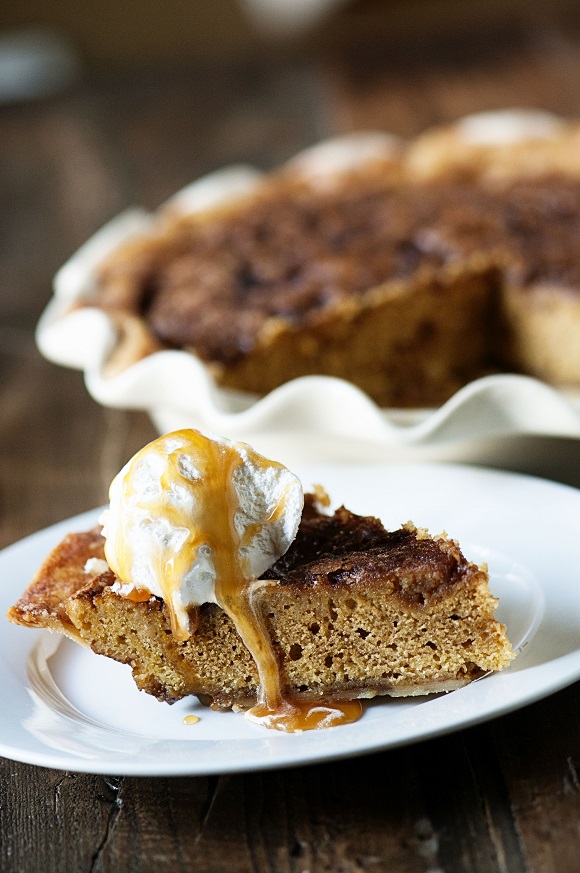 Pumpkin Gingerdoodle Pie
1 rolled refrigerated unbaked piecrust (1/2 of a 15-oz. pkg.), or feel free to make your own
1 TBSP granulated sugar
½ tsp. cinnamon
2 tsp. butter, melted I used Plugra)
½ cup packed brown sugar
¼ cup butter (I used Plugra)
3 TBSP water
2 TBSP light-colored corn syrup
¼ tsp. pumpkin pie spice
½ tsp. plus 1 tsp. vanilla, divided
¼ cup butter, at room temperature (I used Plugra)
½ cup pumpkin puree
½ cup granulated sugar
¼ cup brown sugar, packed
1 tsp. baking powder
½ tsp. salt
¼ tsp. cream of tartar
1 egg
½ cup whole milk
1 ¼ cups all-purpose flour
1/3 cup molasses
1 tsp. ground ginger
Preheat oven to 350 degrees F.
Prepare pastry and line 9-inch pie plate.
In bowl combine raw sugar and 1/2 tsp. cinnamon.
Brush melted butter over crust.
Sprinkle with 1 tsp. of cinnamon-sugar mixture. Set aside.
For syrup, in saucepan combine brown sugar, 1/4 cup butter, the water, corn syrup, and 1/4 tsp. pumpkin pie spice.
Heat to boiling over medium heat, stirring to dissolve sugar.
Boil gently for 2 minutes.
Remove from heat.
Stir in 1/2 tsp. vanilla. Set aside.
Using a stand mixer with paddle attachment cream1/4 cup butter with sugars for about a minute.
Add the baking powder, salt, and cream of tartar and mix until well combined.
Add the pumpkin puree
Beat in egg and 1 tsp. vanilla.
Gradually beat in milk until combined.
On low mix in the flour.
Remove half of the batter and place in a separate bowl.
Place the bowl back into the electric mixer and add the molasses and ginger.
Spread the pumpkin batter evenly in crust-lined pie plate.
Top with the molasses batter. Use a knife and swirl the two batters together.
Slow pour syrup over the filling in pie plate.
Sprinkle with remaining cinnamon-sugar mixture.
Cover edges of pie with foil.
Bake pie 25 minutes; carefully remove foil.
Bake about 20 minutes more or until top is puffed and golden brown, and a toothpick inserted near center comes out clean.
Cool 30 minutes on wire rack.
Serve warm.
Makes 10 servings.
Adapted from Better Homes and Gardens