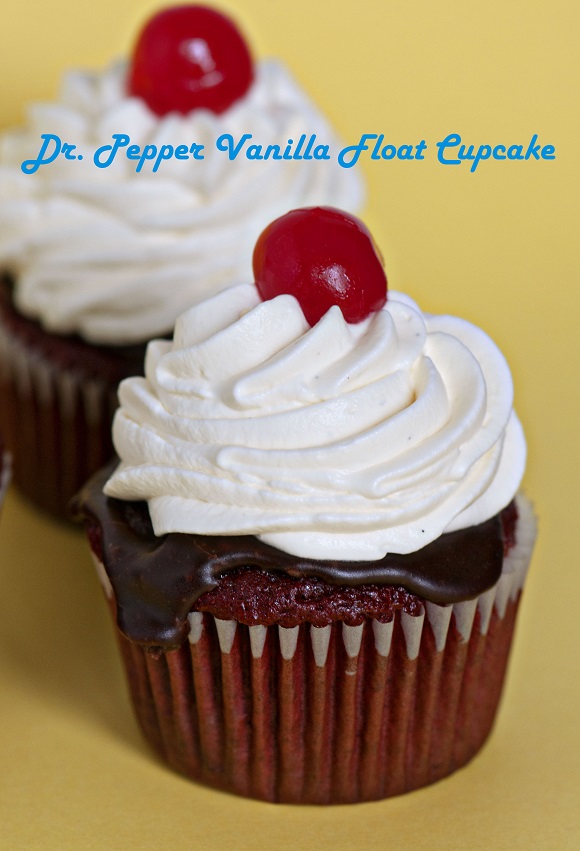 When I first married my ex, the Picky Eater, I was excited that he was from the South. I really loved Southern cuisine and here was now the perfect reason to buy Southern cookbooks and subscribe to Taste of the South Magazine. Only to find out that he didn't really like Southern Food. I kept getting the magazine because I really liked it. One issue had an entire spread on something called Cheerwine. I went looking for it as all the recipes sounded amazing. But not living in the South it was a no go. I found it on Amazon the shipping was three times what the soda itself cost and thought that seemed silly.
When my former MIL and FIL were coming out I had asked them to bring some and they did. I made a cake from it that was a huge hit. It also started with a cake mix. Which other than Funfetti I tend to only use cake mix for kiddos since 99% of the time they don't know the difference. But this cake was sooo good. Since I only had 12 cans of it I began to hoard it. I freaked one time when a guest was over and I saw them walking around with one in their hand drinking it. Let's just say they know better to ask now. 😛 My former MIL told me that when they came out to see the Picky Eater next they would bring me another 12 pack (but they didn't really know when that would be).
Then a few weeks ago MDP and I were at Winco (best place to buy soda) and there it was…Cheerwine. I squealed with delight and MDP hid his face in embarrassment and I just commented to the on lookers that I don't get out much. But right next to the Cheerwine was Dr. Pepper. And not just regular Dr. Pepper, but Dr. Pepper Vanilla Float. I was intrigued and stupidly only bought one 12 pack. Stupidly of course because I love it and when I went back to get more it was gone.
I had seen Cherry Cola Float cupcakes on Pinterest and decided originally I would make a Cheerwine version but then switched to the Dr. Pepper Vanilla Float version since well, it has the word float in it. I also decided that the whipped cream frosting people had on theirs was not truly a float. I've never had a root beer float that is root beer and whipped cream, no it's root beer and ice cream. So I thought let's see what happens when I mix ice cream and heavy cream and make it into frosting. Good things happen is what. If you can't find the Vanilla Float version just try it with regular Dr. Pepper. Either way these are fun and tasty to make. Don't skip making the glaze that goes on before the frosting…it's a must.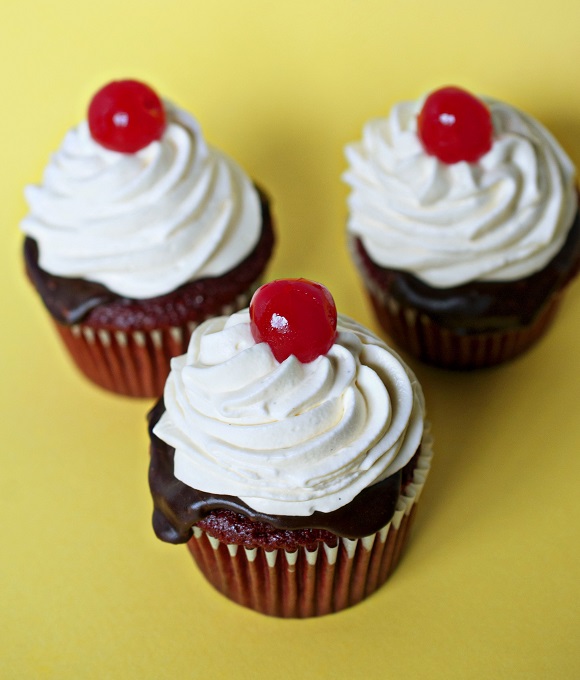 Dr. Pepper Vanilla Float Cupcakes
Ingredients
1 (18.25-ounce) package red velvet cake mix plus the ingredients the cake calls for on box
Up to 1 1/3 cups Dr. Pepper Vanilla Float (use regular Dr. Pepper if you can't find)
1 recipe Dr. Pepper Vanilla Float Glaze:
1/3 cup Dr. Pepper Vanilla Float Soda
1/2 cup salted butter (I used Plugra)
1/4 cup unsweetened natural cocoa powder
2 1/2 cups powdered sugar, sifted
1 recipe Vanilla Ice Cream Whipped Cream Frosting:
1 cup vanilla ice cream, melted (and then kept in fridge for 4 hours)
2 cups heavy whipping cream
½ tsp. vanilla bean paste
1 cup powdered sugar
Instructions
Preheat oven to 350°. Prepare two muffin pans with liners.
Prepare cake mix according to package directions, substituting Dr. Pepper Vanilla Float for water and adding other ingredients as indicated.
Pour batter into prepared muffin tins.
Bake as directed on package.
While baking make the glaze.
In a small saucepan, combine Dr. Pepper, butter, and cocoa powder; bring to a boil.
Pour hot mixture over powdered sugar and stir until smooth.
Cool for approximately 20 minutes, or until lukewarm.
Evenly spoon over the cupcakes and let the glaze set (harden).
Once glaze is set prepare the whipped cream ice cream frosting.
Using the stand mixer with whisk attachment and whip the heavy cream on high until soft peaks start to form.
Add the melted ice cream and again whisk on high until soft peaks form again.
Add the powdered sugar ½ cup at a time.
Whisking after each addition.
Add the vanilla bean paste and whisk until the frosting forms stiff peaks and will hold shape when spooned on or piped onto cupcake.
Pipe frosting onto cupcakes and add cherries if desired.
https://www.sweetrecipeas.com/2014/07/29/dr-pepper-vanilla-float-cupcakes/