This Orange Vanilla Wedding Cake is a fluffy vanilla and orange cake frosted with vanilla buttercream rosettes. Practice for my wedding cake.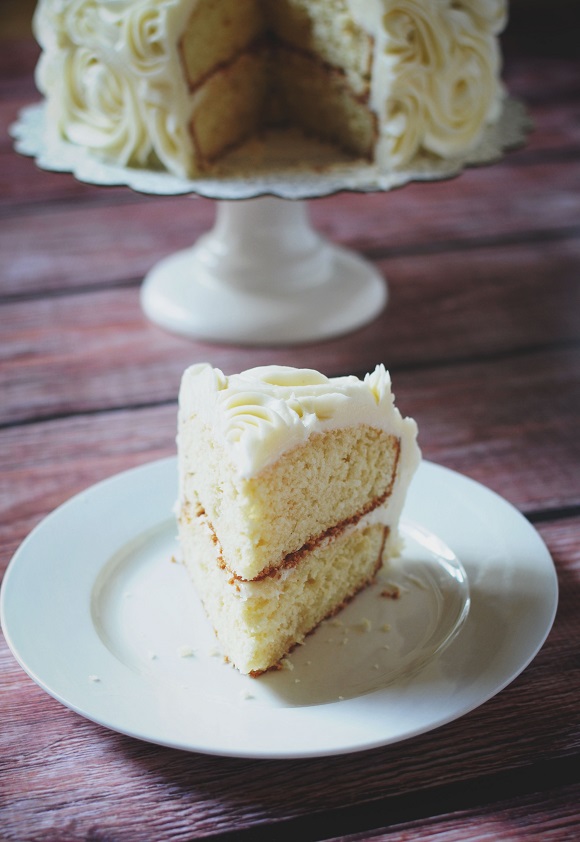 *I loved and hated having the Olympics on these last two weeks.
My sleep schedule is so thrown off it's not even funny.
Because I'm THAT person who stays up watching curling at 3am.
And THAT person who says gee in just an hour there is hockey on I think I will just stay up. 🙂
So I look forward to them being over just so I can get some sort of normal routine back.
*A special shout out to Imperial Sugar for sending me a large quantity of sugar for me to bake with!
If you want to see how much head over to my Instagram account.
I like to think my wedding dessert table is being sponsored by them. 😀
*Better Homes and Gardens is having some sort of Best Blogger Award.
I'm in shock that I did not get nominated in the Healthy Food category!!!
What the heck…I was robbed. 😛
People who weren't rob and deserve your vote are Bridgette of Bake at 350, Irv of Eat the Love, and Jessica of How Sweet Eats and non-food related I love Hilary of Dean Street Society for fashion.
*In throwing a wedding one thing I have learned…people and RSVPing suck.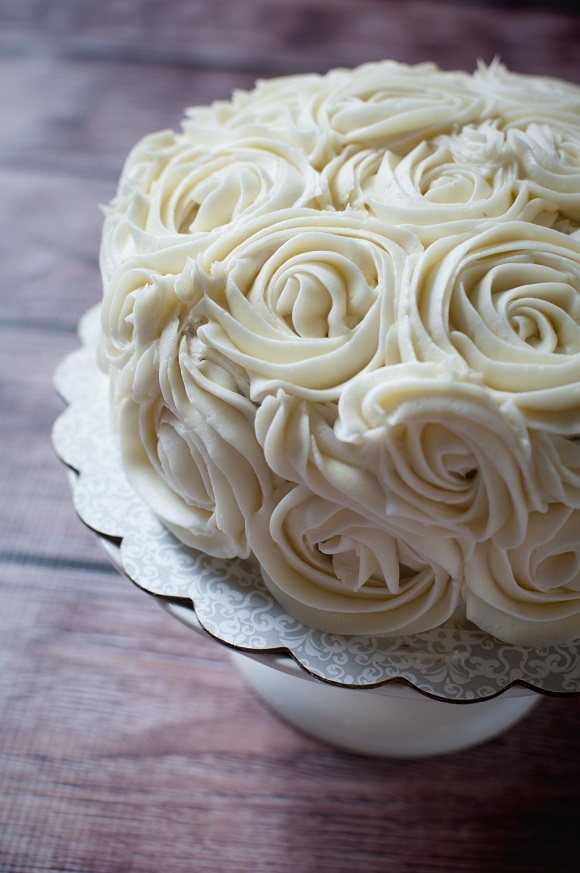 So here is a lesson for all:
"R.S.V.P. stands for a French phrase, "répondez, s'il vous plaît," which means "please reply."
The person sending the invitation would like you to tell him or her whether you accept or decline the invitation.
That is, will you be coming to the event or not? Etiquette rules followed in most Western cultures require that if you receive a formal, written invitation, you should reply promptly, perhaps that same day.
For hosts who are planning a dinner party, a wedding or a reception, this is important from a practical point of view, because they need to know how many people to count on and how much food and drink to buy."–How Stuff Works.com
I have learned most people think that if they aren't going to attend they don't RSVP at all.
Not cool.
*Ever since coming back from Kansas City I've been practicing making rose cakes that Amanda (I Am Baker) taught me how to do.
It's what I am using for my wedding cake.
I keep making cakes to figure out which flavor I want the cake to be.
This Orange Vanilla Wedding Cake is pretty good one.
I think I am trying key lime next though since my fiance loves key lime.
To see a step by step of how to make a rose cake go to the expert herself….here.
P.S. It's a great day to buy my cookbook Holy Sweet!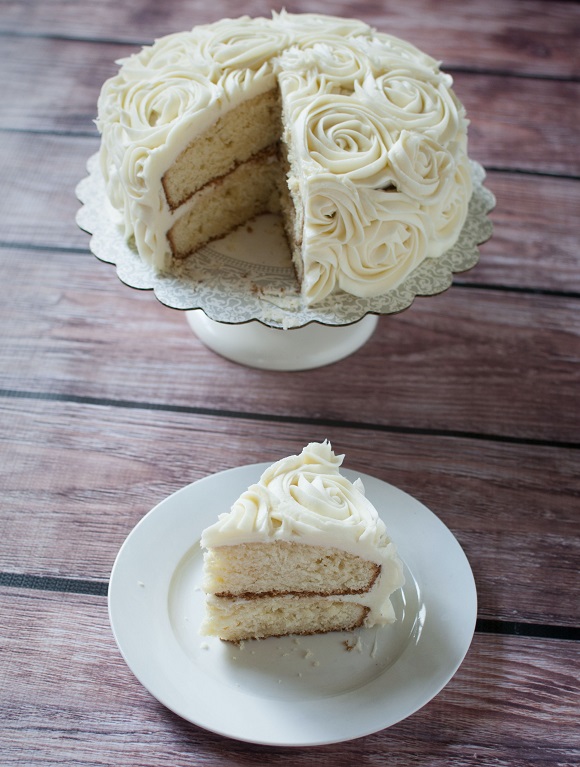 Want More Cake Recipes?
Chocolate Salted Caramel Popcorn Layer Cake
Strawberry Lemonade Layer Cake
Chocolate Peanut Butter Stout Layer Cake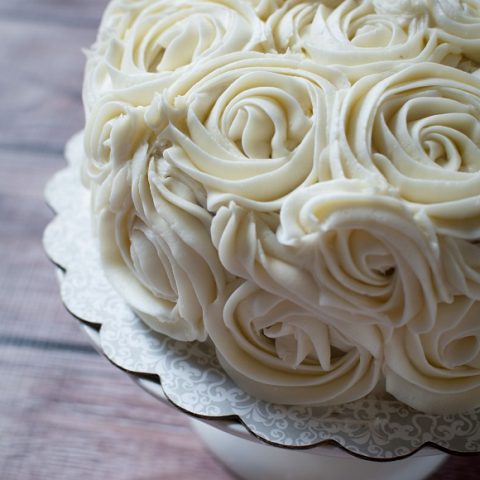 Orange Vanilla Wedding Cake
Ingredients
For the cake:
½ cup plus 1 TBSP unsalted butter (I used Plugra), at room temperature
1 ¼ cup granulated sugar
¼ cup brown sugar
3 large eggs
1 heaping TBSP powdered buttermilk (optional but helps the cake)
1/3 cup vegetable oil
½ cup freshly squeezed orange juice
2 tsp. vanilla extract (I used Rodelle)
2 cups cake flour
1 ½ tsp. baking powder
½ tsp. salt
For the frosting:
1 ½ cups unsalted butter (I used Plugra), at room temperature
5-6 cups powdered sugar
2 tsp. vanilla extract
Milk to thin
Instructions
Preheat oven to 350F.
Spray two 8-inch cake pans with generous amount of baking spray.
Using a stand mixer with a paddle attachment cream together the butter and sugars until light and fluffy, about 3 minutes.
Scrape down the sides and bottom of the bowl and beat for another minute.
Add the eggs one at a time, scraping down the bowl after every addition.
Add the powdered buttermilk and vanilla extract and beat until well combined.
Add the orange juice and oil on slow. Increase speed when the liquid is incorporated into the batter. Beat on medium high for about 5 minutes until the batter becomes very light in color.
Scrape down the bowl.
With the mixer on low, add the flour, baking powder, and salt.
Mix until fully combined.
Divide the batter evenly between both pans.
Bake for 30-35 minutes or until a knife inserted comes out clean.
Remove from oven and cool on a wire rack.
For the frosting:
Using a stand mixer with a paddle attachment cream the butter for about 2 minutes.
Add the powdered sugar one cup at a time.
After three cups add the vanilla and about a TBSP of milk to thin.
Continue to beat the frosting.
Add another cup of powdered sugar.
Continue to do this until you reach desired consistency…remember you will be piping it so is needs to be a little soft.