These Spiked Sparkling Apple Cider Jelly Shots do take a little time but are a fun and tasty way to ring in the new year.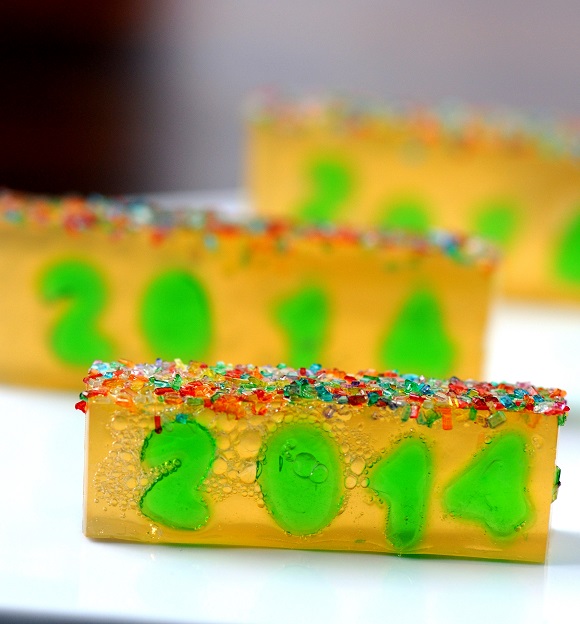 We often talk about the New Year being a time of letting go of what not no longer serves us.
But we never think of friendships being something to let go of.
People break up with their significant others but why can't we bring ourselves to dump a friend?
Funny thing about weddings where your venue only allows you so many people….you really start to analyze who is important to you in your life.
My fiance and I are being SUPER controversial at our wedding.
We might even be pissing people off.
But we are old and of that age where we don't care. 😛
We came to the radical decision that when we look out at the 80 people at our wedding we don't want to not know 40 of them because they were the date of the person we wanted at our wedding.
So unless you are from out of town, in the wedding party, or will know NO one at the wedding (there are a couple people) then you do not get to bring a plus one…even if you are married.
The men, even the married ones have been like cool whatever (and luckily we have way more men than women coming).
The women not so much.
Which I find funny because the majority of the weddings that I have been to, I do not spend it talking to my date unless I know no one.
The women gather as if it was a giant bathroom and then men gather usually around the bar.
I see my wedding being divided into the hockey people, the non-people, and family.
And well we aren't having dancing…music will be played and you can dance if you so want to but no formal dance floor or DJ.
We will pretty much be doing what we do after hockey…eat, drink, talk, and talk, and talk.
For those who think you can't sit around and talk for hours hasn't met my friends.
We like to tell people it's a more just like a party where we happen to be having a wedding ceremony right before it.
In all of this friend analysis I made the decision to not  invite a longtime friend.
They don't live in state.
They don't talk, text, IM, email you name it, me.
I used to but gave up as it was always one sided.
Heck they don't even LIKE things on Facebook (yet are always playing games on FB so I know they have the time).
They could not tell you the name of my soon to be step-children.
I doubt they even know the last name of my fiance.
Yet when I mentioned to a few people that I was not inviting that person they were beyond shocked….you have to!
I have to?
No I don't.
That's two seats for people who show that they care about my fiance and I.
I'm sure once that person hears or sees photos they will be pissed.
Though I am not sure why.
They obviously don't want me in their life.
So as the calendar year is flipping over to 2014 I suggest that you really look at your circle of friends.
Be brave to get rid of those in your life who you might have a one-sided friendship (we all have one), a toxic friendship, the fun sponge (the one that sucks the fun out of everything), etc.
As you get older the more real friends you have vs the quantity becomes far more important.
Speaking of the New Year I decided to do a jelly (Jello) shot.
Spiked Sparkling Apple Cider Jelly Shots to be exact.
I used to be the main jelly shot maker over at my Tablespoon job but I kind of got tired of making them for a while but now I kind of miss it.
So when we had a surplus of Sparkling Apple Cider (it was super cheap at Costco) I decided to make a jelly shot using that.
You can make them virgin for the kiddies and just use all Sparkling Apple Cider.
But the addition of the apple pie liqueur is the way to go.
I used homemade Apple Pie Moonshine that my former goalie makes and packs quite a punch but you can buy it at the liquor store.
They were definitely a hit as well as a bit of a pain.
Cutting out all of those little numbers sure took some time.
I ordered these Wilton Fondant Alphabet Number Cookie Cutter Cut Outs, Set of 37 to get the numbers.
They are pretty small but it's the size I wanted.
If you do one day shipping you could get them in time!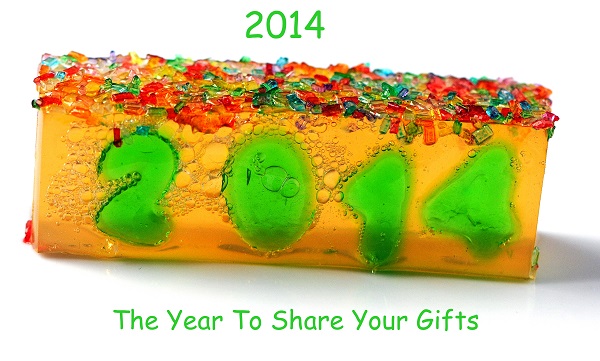 Want More Jello Shot Recipes?
Peanut Butter Grape Jelly Jell-O Shots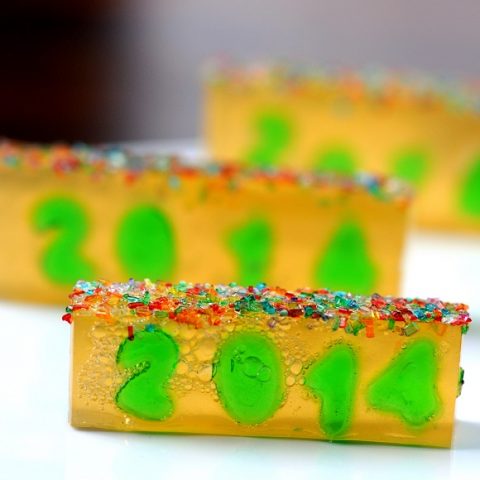 Spiked Sparkling Apple Cider Jelly Shots
Ingredients
16 oz. Sparkling Apple Cider, divided
4 envelopes Knox Unflavored Gelatin
5 oz Apple Pie Liqueur (I used the Moonshine that my old goalie made for us)
For the Numbers:
6 oz gelatin flavor of your choice
1¼ cup boiling water
*sugar crystals for decor if desired
Instructions
Make the numbers first:
Add 1¼ cup boiling water to the flavored gelatin (I went with lime because I thought it would go best with the apple). Whisk. Pour into a 9x13 inch pan that has been sprayed with baking spray and then wipe with a paper towel to remove excess. It will be shallow…you want that. The number don't need to be deep.
Let set up in fridge. Since it is so shallow it's ready in about 30 minutes.
Carefully cut out the numbers needed…you could just do 14 to make smaller shots.
Put back in fridge until ready to use.
For the shots:
Spray a standard loaf pan with baking spray and then wipe with a paper towel to remove excess.
Place 12oz apple cider a sauce pan and then sprinkle gelatin on top.
Let gelatin soften and bloom in mixture for two minutes.
Once the gelatin has bloomed, place saucepan over low heat and stir until gelatin has completely dissolved, about 2-3 minutes. Remove from heat.
Add in remaining 4oz of sparkling apple cider and apple pie liqueur and stir to combine.
Pour ¾ of the liquid into the loaf pan reserving about ¼ of the mixture. Let the remaining ¼ come to room temperature.
Put in fridge. Let set for about 30 minutes. It won't be totally set.
Carefully place 2014 on top of the apple cider gelatin. Do this with as many 2014 as you can fit in there…I got 10 per loaf pan.
Slowly and carefully pour the remaining room temperature cider liquid over the numbers. If it is too warm it will melt your numbers and you don't want that!
Put back into fridge and let set up fully, about an hour.
Run a butter knife around the edges and you should be able to lift the gelatin carefully out of the loaf pan and then place on a cutting board. Then cut so that the 2014 is showing in each one.
Dip the tops into sugar crystals for decor if you desire.