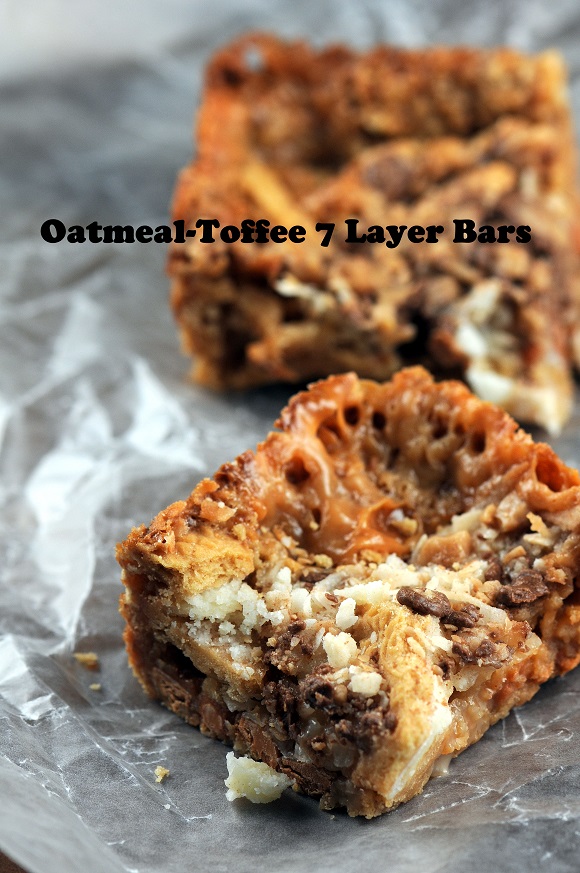 As the year comes to a close I watch my Facebook feed fill with people mostly saying good riddance to 2013 and that they can't wait until 2014 starts. Let me be the first to break the bubble for you in that one day passing and the calendar flipping over isn't going to solve your problems. 🙂 But if it makes you feel better to think that then we will go with it.
2013 for me just like all years has what we call traditional good and bad times. Perception of course is the difference. We will take my macaroon debacle for example. Sure it would have been great if they turned out lovely. People would have swooned and they would have turned out adorable and gone viral on Pinterest. BUT that of course didn't happen….yet I was more happy with the disaster because it was a good little hit to the ego as a reminder that we always have room to grow and it gave me a much better story. So in a way it was both good and bad.
One of my favorite people lost their job recently which of course is bad. But they also couldn't stand that job. So it was mostly likely the universe giving them the very unpleasant and uncomfortable push to get out of that job. Which I am hoping they will find something even better and that they will actually like their job and they can then turn the bad into good.
We are a group of dwellers as a whole. We meet at Happy Hour after work to gather and collectively complain about others or the work you do….I know we did this as teachers. Rarely were their stories of what a great teaching moment you had or the compliment a parent or fellow educator gave you. No, you sat around and talked about how ridiculous the new guidelines for x,y, and z from district office (though they usually were 😀 ) or how you were this close to testing your ninja throwing skills with a compass on little Joey that day because he would not cooperate. But now I really wonder if we had spent that time gathering around (still drinking of course 😛 ) and discussing what was working for us if we would have been happier at our job? Maybe not. But maybe so.
So let's not dwell on the crap that went down in 2013. Let's focus on the awesome things that happen in 2013. I want you to write down 3 things that went really well for you in 2013. Even better if you can do 5, 10, 15…etc. The more you can find the better!
If you can't think of anything then go through your year on FB…clearly there is something. If you can't find anything I highly suggest you buy yourself a gratitude journal such as Journal of Awesome
or Simple Abundance Journal of Gratitude
for next year. I am one of those people who likes to document everything….so much so that often people joke that I document life as much as I live it. :)I even convinced MDP to keep a daily journal documenting kid stuff. While some days there is nothing in there others there is tons. It's fun to look back to when he started it in July 2011 and see how far they have come and changed in such a short time. I like to go back at the end of the year and see how and what I was feeling at certain times. On nights when I have extreme insomnia I like to go back and read through years. On a somber note going through my journals one time I realized pretty much when my marriage was over…and yet I did not see it at the time. So I encourage you to keep a journal for all aspects of your life but definitely keep a gratitude journal for keeping you in the positive.
One thing I am grateful for is that most of my concoctions that I decide in my head do tend to turn out. I love me a 7 Layer Cookie Bar (or Magic Bars) but they've been done. I have even done a Monster and Pumpkin version of them. This was a bit of a pantry clean out kind of bar….which we all have random half-filled chocolate chips, toffee, nuts, etc bags in our pantry. I love toffee and oatmeal together so I decided that would be a better base than graham crackers. Of course when I threw it all together it worked! Feel free to throw in what you want.
Enjoy the last weekend of 2013!!!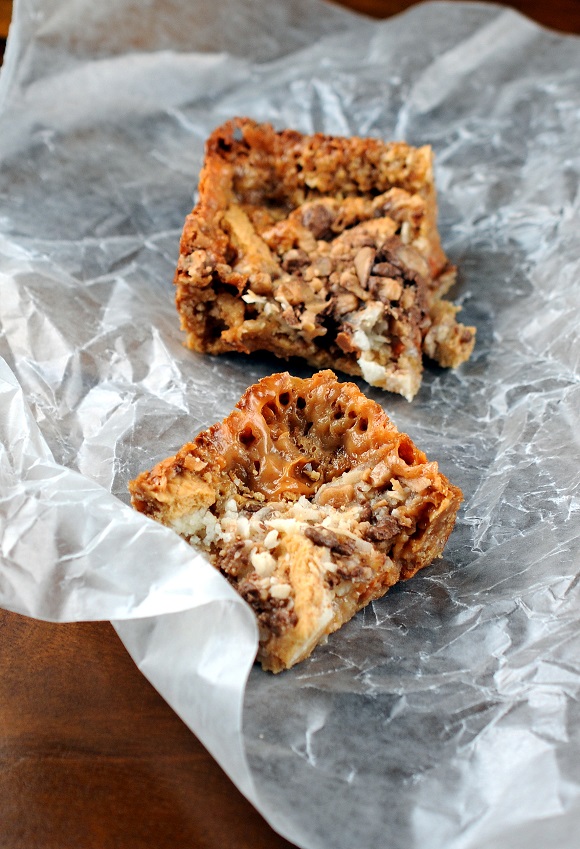 Oatmeal-Toffee 7 Layer Bar
Ingredients
2 cups oatmeal cookie mix (like Betty Crocker)
1/2 cup salted butter, melted
1 (14 oz.) can Sweetened Condensed Milk
1 cup butterscotch chips
1 cup chopped Double Stuff Golden Oreos
1 cup milk chocolate toffee pieces
1 1/3 cups flaked coconut
Instructions
Preheat oven 350°F.
Spray 13 x 9-inch baking pan with no-stick baking spray.
Combine oatmeal cookie mix and butter; mix well.
Press cookie mixture firmly into bottom of prepared pan.
Pour sweetened condensed milk evenly over crumb mixture.
Layer evenly with Double Stuffed Golden Oreos.
Then the butterscotch chips.
Then the coconut.
Then the toffee pieces.
Bake 25 to 30 minutes or until lightly browned.
Loosen from sides of pan while still warm; cool on wire rack.
Cut into bars. I like to cut these smaller as they are rich.
https://www.sweetrecipeas.com/2013/12/27/oatmeal-toffee-7-layer-bars/