These Snickerdoodle Eggnog Cream Cheese Muffins are a holiday take on my famous Refund Muffins, aka Snickerdoodle muffins.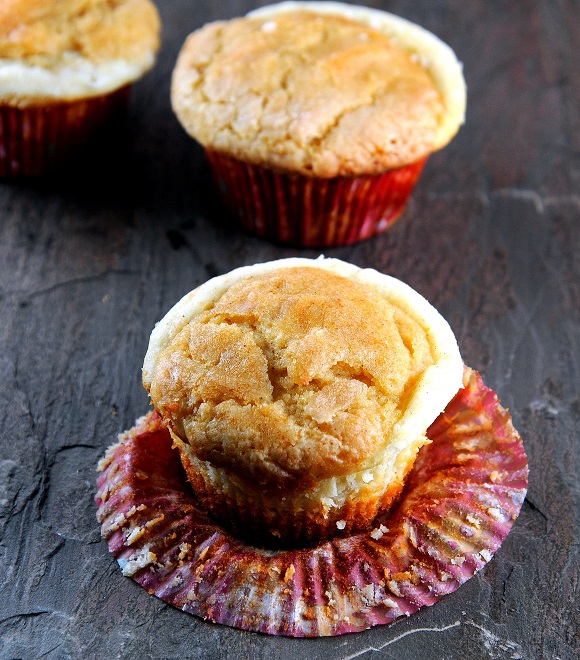 There are 8 days to go before Christmas and here is some rambling words for you.
As far as Christmases go I'm actually ahead of the game (everything bought and most things wrapped).
But everyone and their mother (including me) is so booked up that we are planning holiday get togethers all the way until mid-late January.
So I am just thinking I'm going to follow the Gregorian calendar which puts Christmas at January 7th. Excellent.
That helps.
My oven is dying.
It helped with my epic failure that I will write about later and you will probably laugh.
I'm not laughing now but surely later I will be.
I have threatened to go all Office Space on the oven if it dies on me.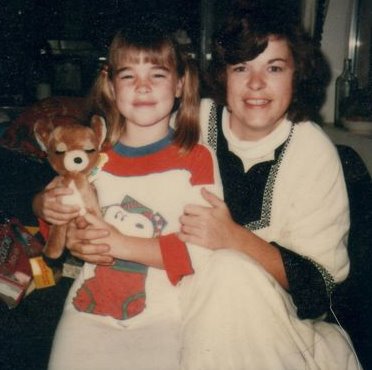 We can't really figure out what to make for Christmas dinner.
Other than something with bacon.
As my stepdaughter pointed out (when there was bacon in the potato salad) that it's not a meal at our place if bacon isn't involved.
Guilty.
She also didn't say it was a bad thing. 🙂
The new Apple Christmas commercial is genius.
If you haven't seen it and you tend to be sentimental don't watch it with people around.
These Snickerdoodle Eggnog Cream Cheese Muffins are a take on my snickerdoodle (aka refund muffin) but with an eggnog twist.
They are super yummy.
You don't have to make the cream cheese into a log and freeze it but it really makes things easier…so go that extra step!
P.S. It's a great day to buy my cookbook Holy Sweet!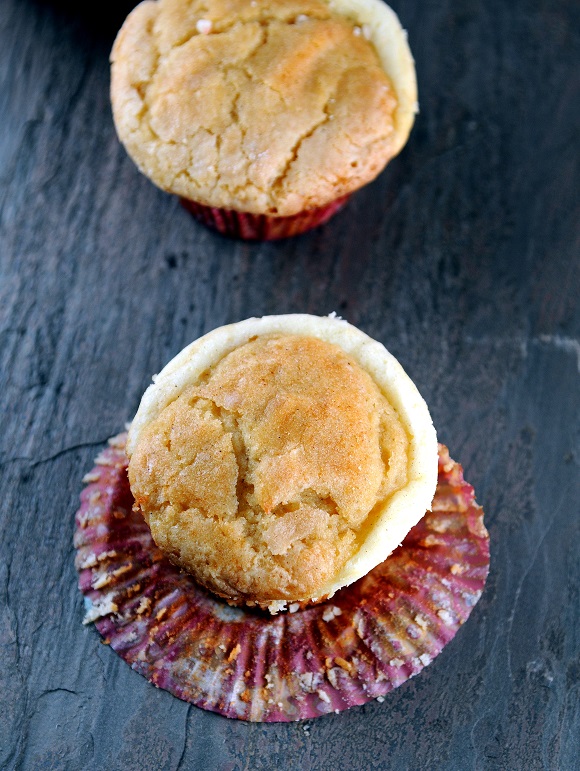 Want More Muffin Recipes?
Clementine Chocolate Chip Muffins
Cider Glazed Apple Fritter Muffins
Orange Cranberry White Chocolate Walnut Muffins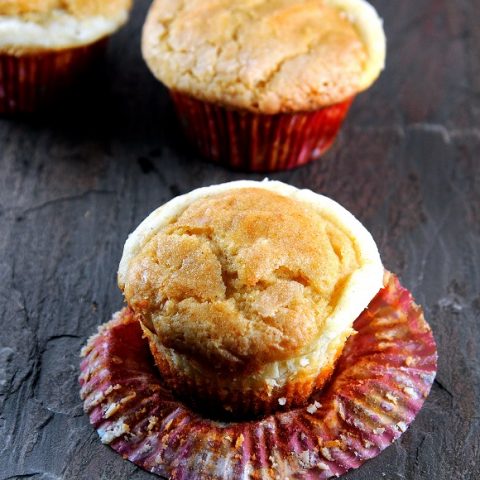 Snickerdoodle Eggnog Cream Cheese Muffins
Ingredients
2 (8 ounces) sticks unsalted butter, at room temperature
1 cup granulated sugar
2 tsp. vanilla extract
2 large eggs
¾ tsp. baking soda
¾ tsp. baking powder
¾ tsp. cream of tartar
¾ tsp. freshly grated nutmeg
1 cup sour cream
¼ cup eggnog
2 and ¼ cups all-purpose flour
For the filling:
8 oz. cream cheese at room temperature
1 tsp. nutmeg
½ cup granulated sugar
4 TBSP eggnog
2 TBSP flour
1 cup sugar and 2 TBSP cinnamon mixed together for rolling
Instructions
In a medium bowl mix the cream cheese, 1 tsp. nutmeg, 2 TBSP flour, ½ cup granulated sugar, and 4 TBSP eggnog until fully combined.
Roll into a log with so that when you slice it's about the diameter of a quarter. Let set up in freezer for 30 minutes.
Using a stand mixer with a paddle attachment, cream the butter and sugar until soft about 3 to 5 minutes.
Add in the vanilla.
Add in the eggs one at a time and mix until each is incorporated.
In a separate, mix together the flour, baking soda, and baking powder and cream of tartar.
Add the flour mixture and the sour cream and eggnog alternately to the egg-butter mixture in the additions. Start with the flour and end with the flour. Scrape the bowl occasionally.
Let batter sit in fridge for 30 minutes covered in plastic wrap, this will help it to roll in cinnamon sugar easier.
Using an ice cream scoop, scoop out muffin batter one at a time and drop into a shallow bowl filled with the cinnamon sugar mixture.
Roll the muffin around in the mixture until it is covered completely in cinnamon sugar.
Place muffin into a greased muffin tin.
Divide the cream cheese roll into 12 to 15 parts depending on how many muffins you got.
Place the cream cheese round into the muffin and press down slightly.
Bake them for approx. 20-22 minutes in a 350F oven or until they are golden brown.