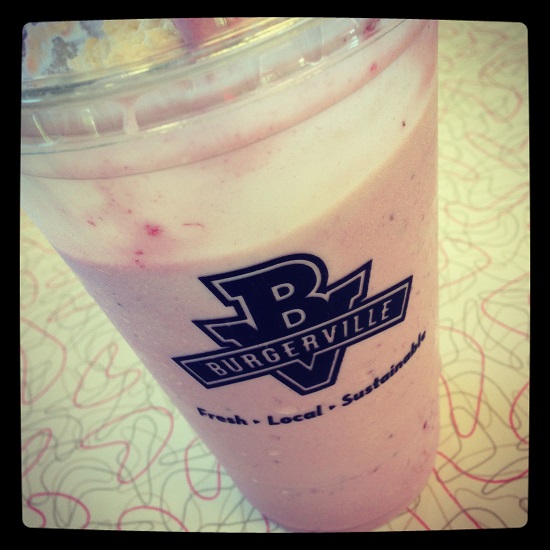 So I was gone all weekend to a soccer tournament in Vancouver WA/Portland OR…right during the heat wave. To say it was brutal for the girls to play in is putting it mildly. The highlight of the trip of course was the food. I lived off of the local chain Burgerville's Oregon Strawberry Milkshakes. I'm covered in eczema to prove that sadly. But worth it. I had a ton of them. 🙂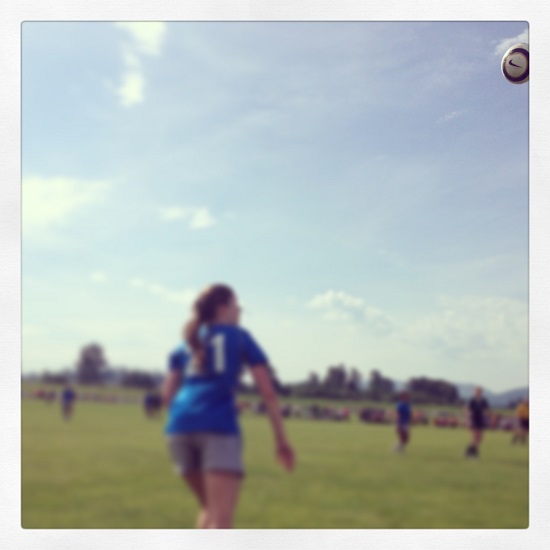 At least it wasn't raining.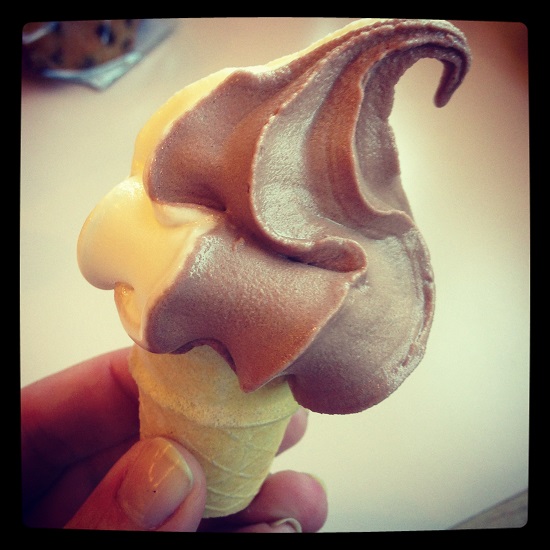 I got to go to my favorite salad bar Sweet Tomatoes. They don't have one around me and I used to eat there all the time. I end each meal with a mini cone.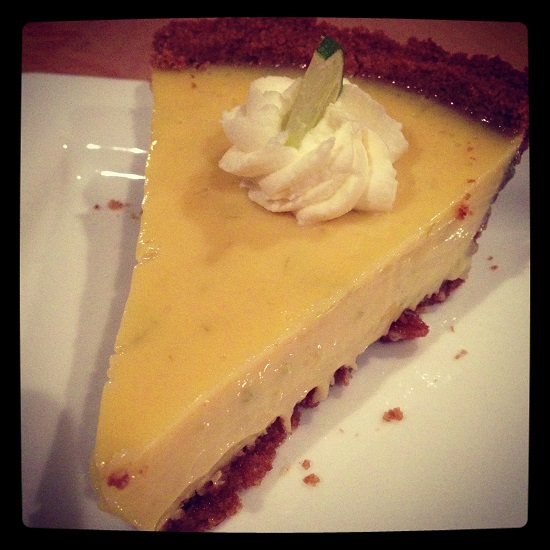 And we tried out Pacific Pie Co and I had their yummy Key Lime Pie.
I've got nothing to put up right now because I haven't been home and right now it is FAR too hot to turn the oven on. Looks like no birthday cake for me tomorrow. Oh well. But I did want to give you a recipe. When I taught in AZ I had a lot of Hispanic students who's mom's love to cook for me. Only problem was that I was allergic to it all. 🙁 But I would share. Several students when they would bring guacamole I would see little red seeds in it. I asked what that was…pomegranate seeds. When I gave the guac to friends they would rave and so eventually I asked how to make it. This is what I got. It's a combo of about 4 different mom's recipes. How much heat you want is how much jalapeno you add. The pomegranate works as an acid to cut the fattiness of the avocado. And when they can't find pomegranate seeds they used dried cranberries to get the tart flavor.
Pomegranate Seed Guacamole 
2 ripe Haas Avocados (yes Haas makes a difference)
1/2 tomato, finely diced
2 TBSP red onion, finely diced
1/2-1 jalapeno, diced
1 TBSP cilantro, finely diced
juice of 1/4 of a lime
1/2 cup pomegranate seeds (the tart helps balace the fattiness of the avocado)
Chop the avocados and leave them into chunks (do not smash…for real).
Fold together the remaining ingredients with the avocado.