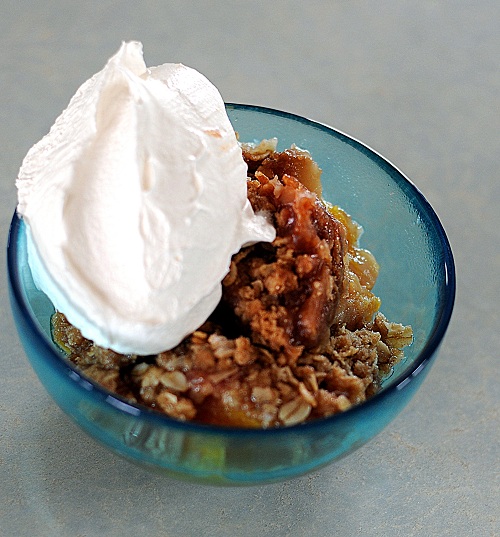 Just want to say how excited I am that people were touched by my own version of the birthday project. I really hope it inspires you to pay it forward a little. Feel free to email me with stories of your own good doing.
As most of you know the 4th is not my favorite of holidays. MDP took his kiddos to see Spiderman today while I hydrated as my teammates tried to see how quickly they could get this girl drunk. The answer is quite quickly. The good thing is that with age comes the wisdom to hydrate the heck out of yourself before you go to bed so as to wake up without a hangover…which I did.
We are currently doing laundry (be jealous) and making a little gluten-free, cow's dairy free sloppy joe mac and cheese. Turns out that we are 99% sure that MDP is gluten intolerant and we are both allergic to cow's dairy so we have been having to make a few changes around here as of late. He goes later on this month to confirm what the elimination diet has been showing.
I still get to have gluten as I have no issues there so that luckily means I still get all the crumbles and cobblers I want with the awesome summer fruit. This was a yummy peach crumble that I made while we were on our Father's Day trip to the coast. It's pretty simple and straight forward. Nothing too crazy.
Hope everyone enjoys the 4th and avoids having their house burn down or their hand blown off.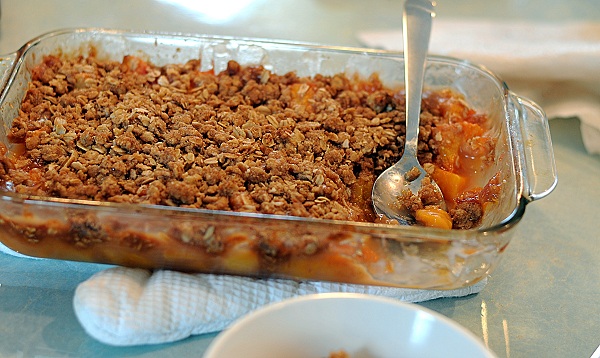 Cinnamon Peach Crumble
For the peach filling:
1/2 cup brown sugar
1/4 cup white sugar
1/2 cup all-purpose flour
1 teaspoon ground cinnamon
1/2 teaspoon salt
10 cups frozen peaches, thawed, about 3 pounds prepared
1 teaspoon cornstarch, dissolved in 1 tablespoon water
1 lemon, juiced
1 teaspoon butter
For the crumb topping:
3/4 cup brown sugar
1/4 cup sugar
3/4 cup all-purpose flour
3/4 cup oats
1/2 teaspoon freshly grated nutmeg
1 teaspoon ground cinnamon
1/2 teaspoon salt
1 stick unsalted butter, room temperature, cut into 8 pieces
Vanilla ice cream or whipped cream, for serving
Preheat oven to 450 degrees F.
To make the peach filling: In a large bowl, stir together sugars, flour, cinnamon and salt. Add peaches and gently toss to coat. Mix together cornstarch slurry and lemon juice and stir into peaches to incorporate. Butter a 9-x-13-inch dish and add peach mixture.
To make the crumb topping: In a medium bowl, combine dry ingredients, add in butter pieces and combine with hands until crumbly.
Top peaches crumb topping.
Place in oven and immediately reduce oven temperature to 350 degrees F.
Bake uncovered for 30 minutes, then reduce heat to 325 degrees F and bake until golden and bubbling, another 45 minutes.
Remove from oven and let sit for 15 minutes before serving.
Recipe adapted from Guy Fieri from Guys Big Bite