Bring your breakfast to a whole new level of awesomeness with these Sticky Bun Pancakes that are actually cooked in sticky bun sauce.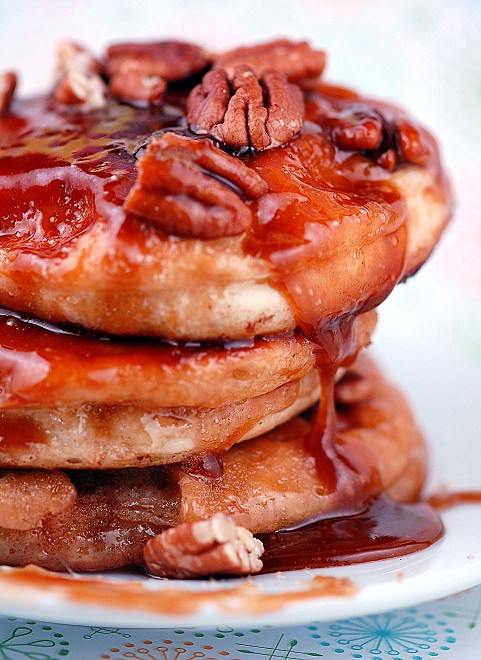 I had mentioned on here a couple post back that I messed with a former vice principal.
But in a totally legit way so as to stay out of trouble (I really am a rule follower).
Tons of people emailed asking me to share the story…so here we go:
Many years ago I was teaching at a school with quite possibly the most passive-aggressive vice principal ever.
Though in her defense she is also the principal whom I respected the most.
For the fact that she never played favorites and everyone was treated the same.
She was one of those people who wore a skirt or dress to work every day.
Complete with full with pantyhose and expected every female to do as well.
FYI- pantyhose plus 115F weather in Phoenix is not a good combo.
And I refused to go there unless it was winter.
Anyway my first year at that school I had a health issue and would randomly wake up and my right side would be swollen beyond recognition.
Just the right side.
Trying to get dressed when one half of you was twice the size of the other half was difficult to say the least, as were the shoes.
I was having to wear the most dressy looking tennis shoes I could find as my cute teacher shoes were not fitting.
She pulled me into her office to tell that unless I had a doctor note I couldn't wear those shoes anymore.
And she also implied that it wouldn't hurt if I wore a skirt or dress from time to time either since I was a woman (FYI- this is an HR nightmare).
So off to the doctor I went and back I came with a note that said I could wear what I wanted and could wear what footwear I wanted.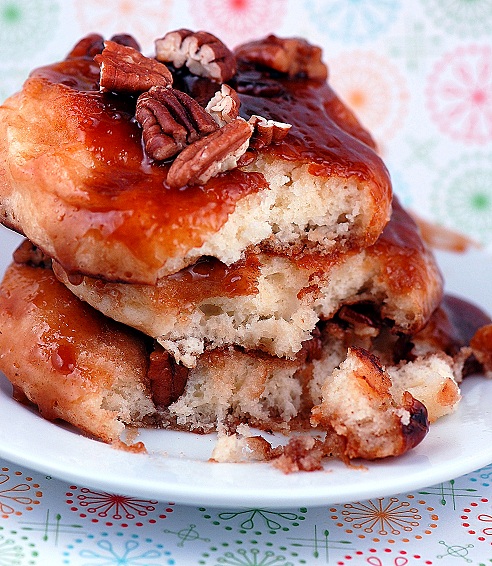 So every day I wore non-skirts and pink combat boots.
One day when I woke up and nothing was swollen I decided to wear a dress and some cuter shoes.
My vice principal I swear followed me everywhere that day giving me positive feedback about how great I looked and how I should wear a dress every day.
To the point where I wanted to go into the cafeteria and get a spork and make runs in her pantyhose.
Me being me, I decided that if she loved me so much in dresses I would go get some.
I had seen some hideous ones at Costco and went back to get some.
The dresses were a Laura Ingles meets Muu-Muu gone bad for $14.99 a piece.
They had them in four colors which worked perfect for me as I could wear one each day as Wednesday was spirit day and you could wear jeans and a school t-shirt.
So I bought all four colors.
The fit was dreadful and made me look 17 months pregnant but once I set out to do something this girl follows through.
So every Monday I wore the black dress, Tuesday was gray, Thursday was blue, and Friday was purple.
It certainly made life easier in the morning for getting dressed.
Though one time my cocker spaniel threw up on the dress I was supposed to wear the next day and I had to wear the Thursday dress on Tuesday and the kids were screwed up for the whole day.
At the end of the year slideshow I would come up on a slide and all the kids would shout "it's Tuesday" or "it's Friday".
I burned those dresses at the end of the year.
Being true to my word and wearing them for 7 months straight…with combat boots. 😛
I went back to dressing completely normal the next year (as my health issue cleared up).
And the V.P. never said a word about my appearance ever again. >:)
Speaking of having your mind set on something, these Sticky Bun Pancakes are a good example.
I have seen everyone doing the cinnamon roll pancakes lately.
That is well and good but given the choice between a cinnamon roll or a sticky bun I am going the route of the sticky bun.
And I had seen people put sticky bun sauce over the pancake.
But I wanted the pancake actually cooked in it.
So there became my challenge.
These pancakes are half cooked in one pan and then moved to another pan.
This is so that the batter side can cook in the gooey sticky bun sauce and have the pecans get into the dough.
Just like a sticky bun.
Luckily for me it worked…beautifully I might add!
These were insanely good and best served warm as the sauce does harden as it cools like regular sticky buns.
If you are a sticky bun fan…make these.
Last but not least…it's a great time to order my cookbook. 😀
Want More Sticky Bun Recipes? Try these:
Cinnamon Toast Crunch Sticky Buns
Sticky Toffee Pudding Sticky Buns
Pumpkin Pie Whiskey Sticky Buns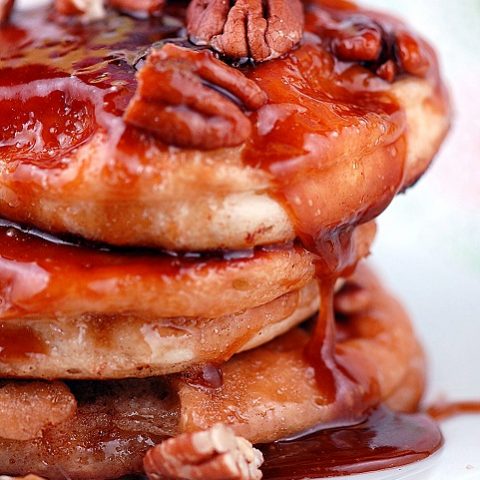 Sticky Bun Pancakes
Ingredients
1 batch buttermilk pancake batter (I used this one)
1 cup brown sugar, divided into fours
1 stick (4 ounces) unsalted butter, cut into 4 pieces
4 TBSP honey, divided into 4 TBSP
1 1/2 cup pecans, divided four ways
Instructions
The sauce recipe is divided into fours because you want a fresh batch of sauce for every couple pancakes you make to ensure that the caramel doesn't burn.
In a small heavy-bottomed sauté pan, bring the brown sugar, butter and honey to a boil over medium-low heat, stirring frequently to dissolve the sugar. Add pecans. Turn off until ready for pancakes.
Prepare a baking sheet with paper towels down and set aside.
Now this part will seem weird, you are going to get a separate large sauté pan and add some butter to cook the pancakes in.
Let butter melt and then pour your pancake batter. I made smaller and thicker pancakes so that they would fit into the small sauté pan once transferred.
Once they are cooked on one side move them to the prepared baking sheet cooked side down.
Turn the heat back on the sticky bun sauce and add the half cooked pancake to the pan, batter side down. Let pancake simmer for a couple of minutes until cooked through. You can cut and check and see if you are not sure it is cooked through or not.
Once cooked use a spatula to flip the pancake sticky bun side up. Make a small stack and add the extra sauce and sprinkle some more pecans if desired.
Clean your pan out and make a fresh batch of sauce and start all over again. These are more work than your average pancake….but oh so yummy!!!