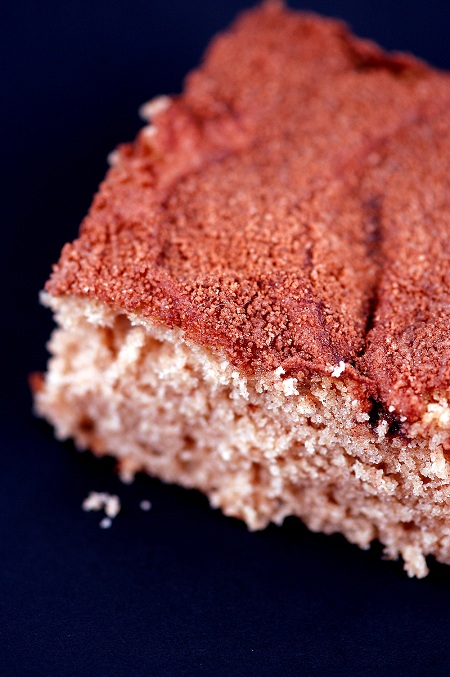 Christmas:
*Good. Santa was super-duper kind to me and got me a Kitchen Aid 13 cup Food Processor. My old one is 16 years old and while the motor was fine all the plastic parts were not.
*Had this yummy cinnamon coffee cake that is easy and an overnight cake (see the recipe below). Went non-traditional for dinner and had steak and a seafood gratin. Followed with a brownie tart with hot chocolate and marshmallow ice cream (recipe later this week).
*As usual Crazy Cocker Spaniel made out the best. Which is why we are mean and play Deck the Dog with her. 😛


In good news though you can all see that I picked up a date for New Year's Eve. 😉
What did you end up getting? Was Santa kind to you as well?

Cinnamon Coffee Cake
2/3 cup unsalted butter
½ cup packed brown sugar
1 cup granulated sugar
2 eggs, beaten
2 cups flour
1 tsp. baking powder
1 tsp. baking soda
1 tsp. salt
1 tsp. cinnamon
1 cup buttermilk
Topping:
1/2 cup packed brown sugar
1/2 teaspoon cinnamon
Cream together butter, brown sugar and, granulated sugar.
Add the beaten eggs and mix well.
Sift together all dry ingredients.
Add to creamed mixture alternately with the buttermilk.
Pour into greased and floured 9 x 13-inch pan.
Sprinkle topping over the batter.
Cover with foil and refrigerate overnight.
Remove foil and bake at 350° for 35 minutes or until cake tests done.
Adapted from Food.com