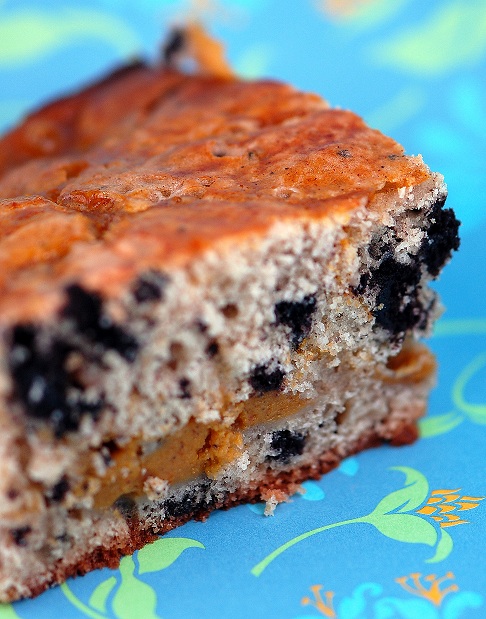 Been very uninspired in the creativity department as of late so I asked Facebook readers what they thought I should make. Someone asked for a Pumpkin Coffee Cake but with Oreos. Umm, okay. She was very excited to be selected. I'm sure it was a disappointment that there was not prize or anything.
Hopefully this is what she was looking for. I was going to glaze it but really couldn't figure out what to glaze it with. Plus I wanted it to be more like a portable snack cake, which it is.
No time for a real post sorry. I hope to get a lot of baking down this weekend and will attempt to make it up to you.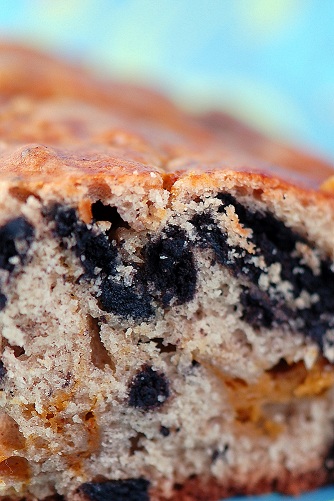 Pumpkin Oreo Coffee Cake
For Oreo batter:
1/2 cup butter, at room temperature
3 eggs
3/4 cup sugar
1 tsp. vanilla
20 crushed Oreo cookies
1 cup sour cream
2 cups all-purpose flour
1 tsp. baking soda
1 tsp. baking powder
Pinch of salt
For pumpkin batter:
1 (15 ounce) can pumpkin
3/4 cup sugar
1/2 tsp. salt
1 teaspoon ground cinnamon
1/2 teaspoon ground ginger
1/4 teaspoon ground cloves
2 eggs
1/2 cup evaporated milk
Preheat oven to 325F.
Grease or spray the bottom of a 9×13 pan.
Using a stand mixer cream together butter and sugar, and beat on medium high for 3 minutes. Add eggs, one at a time. Scrap down mixer after each addition.
Add vanilla and ½ the sour cream. Beat for one minute.
Add the flour, baking soda, powder, pinch of salt, and mix on low speed until incorporated.
Add remaining sour cream.
Pour 1/2 of the mixture in the pan.
Prepare the pumpkin exactly like the pumpkin pie recipe on the can of pumpkin except you only use 1/2 cup of evaporated milk.
Pour all of the pumpkin mixture over the batter in the pan.
Pour the remaining half of batter over the pumpkin (this step is a little difficult-it's ok that the pumpkin mixes in a little with the batter) Make the topping, put over batter.
Bake in a 325 degree oven for 50-60 minutes.
Let cool completely.
Adapted from Food.com