This Pumpkin Oreo Coffee Cake is a the best of both worlds combing a cookies and cream cake with pumpkin pie.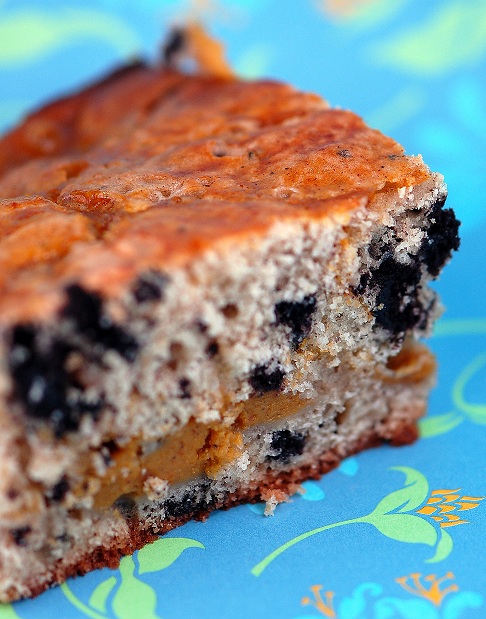 Been very uninspired in the creativity department as of late so I asked Facebook readers what they thought I should make.
Someone asked for a pumpkin coffee cake but with Oreos.
Umm, okay.
So I made this Pumpkin Oreo Coffee Cake.
She was very excited to be selected.
I'm sure it was a disappointment that there was not prize or anything.
Hopefully this is what she was looking for.
I was going to glaze it but really couldn't figure out what to glaze it with.
Plus I wanted it to be more like a portable snack cake, which it is.
It's an interesting cake because you have an Oreo cake and you think mmm, great.
And then little nuggets of pumpkin pie mixture.
I mean, who doesn't love the idea of getting cake and pie at the same time?
Last but not least…it's a great time to order my cookbook.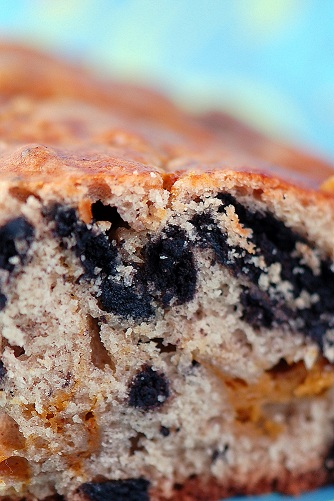 Want More Pumpkin Recipes?
Pumpkin Chocolate Chip Whoopie Pies
Brown Butter Pumpkin Pie Layer Cake
Salted Caramel Frosted Pumpkin Cupcakes
Apple Cider Whiskey Glazed Pumpkin Pull Apart Bread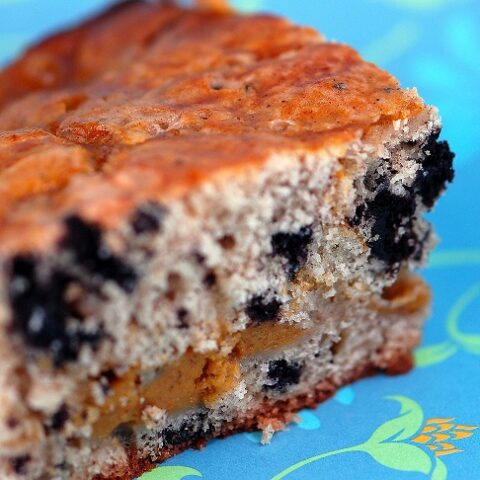 Pumpkin Oreo Coffee Cake
Ingredients
For Oreo batter:
1/2 cup butter, at room temperature
3 eggs
3/4 cup sugar
1 tsp. vanilla
20 crushed Oreo cookies
1 cup sour cream
2 cups all-purpose flour
1 tsp. baking soda
1 tsp. baking powder
Pinch of salt
For pumpkin batter:
1 (15 ounce) can pumpkin
3/4 cup sugar
1/2 tsp. salt
1 teaspoon ground cinnamon
1/2 teaspoon ground ginger
1/4 teaspoon ground cloves
2 eggs
1/2 cup evaporated milk
Instructions
Preheat oven to 325F.
Grease or spray the bottom of a 9×13 pan.
Using a stand mixer cream together butter and sugar, and beat on medium high for 3 minutes.
Add eggs, one at a time.
Scrap down mixer after each addition.
Add vanilla and ½ the sour cream. Beat for one minute.
Add the flour, baking soda, powder, pinch of salt, and mix on low speed until incorporated.
Add remaining sour cream.'
Fold in the Oreo pieces.
Pour 1/2 of the mixture in the prepared pan.
For the pumpkin batter:
In a large bowl whisk together all the ingredients for the pumpkin until fully incorporated and smooth.
Pour all of the pumpkin mixture over the Oreo batter in the pan.
Pour the remaining half of batter over the pumpkin (this step is a little difficult-it's ok that the pumpkin mixes in a little with the batter)
Bake in a 325 degree oven for 50-60 minutes.
Let cool completely before serving.