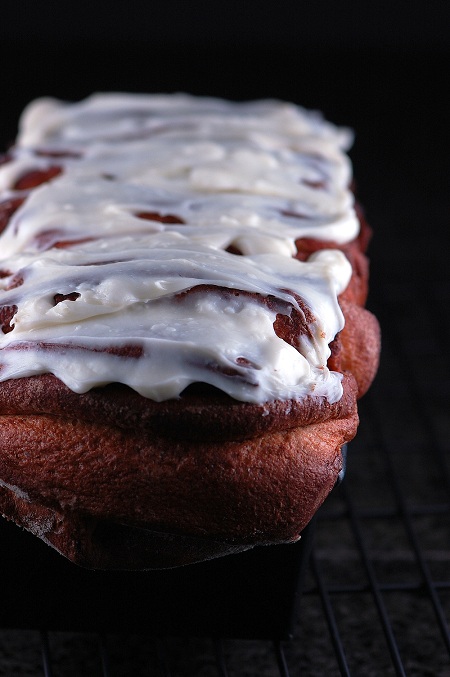 "Everything that falls apart baby,
sooner or later gonna come back together
Well everything that comes together baby,
sooner or later falls apart" –Dog's Eye View
You may have noticed on Facebook if you are on there a bunch of you know you're from Some City when kind of posts. Well, the very first school I ever taught at started their own page. It's been quite amusing/embarrassing seeing what the student and teacher remember from back in the day. This has also led to many a student hunting me down and friending me. It has also led to them opening up to me about their lives just like they did in junior high. I think once you gain a kids trust it just kind of sticks with them. And while I sugar coat every food item I seem to make, I do not sugar coat life. Which they often tell me I was just the kick in the pants they needed. 🙂
One of my students is going through something incredibly painful. I have listened to her and tried to be there for her as much as one can when not living in the same state. She feels she is not sure that she can go on. And I am there to tell her that she can. I know her, she is a smart girl. She can get through this. But it's all up to her. If life were fair there would be no self-help section for authors to try and scam, I mean help, people with. I told her she will survive if she so chooses to.
I put on my CCbP Facebook page a quote from a friend to put perspective to those of us feeling melancholy about Jennie and her great loss: "I believe that we can choose to be depressed or we can choose to be optimistic and depending on where we focus the world follows." If my former student believes she can get through it then she will. If she believes she can't she won't. And that is pretty much the truth to life. Life is not always a bed of roses, well actually it is, you just sometimes have to dig in the dirt or remove a thorn or two from your ass. And if you are real unlucky you might be allergic to those roses. 😛
Since she is always telling me she feels like life is pulling her apart, I thought pull apart bread seemed like the way to go. Life isn't pulling you apart it's testing you to grow strong J…so grow. This bread was originally done as lemon bread. Which I made into cinnamon bread, only to find out later that Joy did that already, which is fine with me because that means I don't have to type it out. 😛
On a side note, I just want to say how incredible I think the food blogging community is to come together like they have for Jennie. I even know non-bloggers who make peanut butter pie on Friday just out of respect. Some people are just awesome.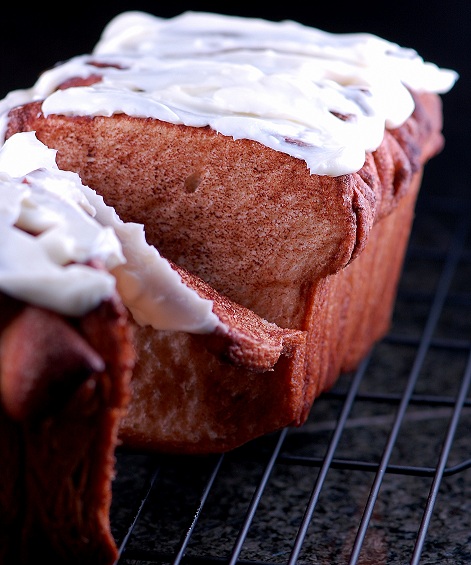 Cinnamon Sugar Pull-Apart Bread
Makes: one 9x5x3-inch loaf
For the Dough:
2 3/4 cups plus 2 TBSP all-purpose flour
1/4 cup granulated sugar
2 1/4 tsp. (1 envelope) active dry yeast (I used Red Star Yeast)
1/2 tsp. salt
2 ounces unsalted butter
1/3 cup whole milk
1/4 cup water
2 large eggs, at room temperature
1 tsp. pure vanilla extract
For the Filling:
1 cup granulated sugar
2 tsp. ground cinnamon
2 ounces unsalted butter, melted until browned
Cream Cheese Frosting:
3 oz. cream cheese, room temperature
1/2 tsp. vanilla extract
1/3 cup powdered sugar, sifted
In a large mixing bowl (I used just the bowl of my stand mixer) whisk together 2 cups flour, sugar, yeast, and salt. Set aside.
Whisk together eggs and set aside.
In a small saucepan, melt together milk and butter until butter has just melted. Remove from the heat and add water and vanilla extract. Let mixture stand for a minute or two, or until the mixture registers 115 to 125 degrees F.
Pour the milk mixture into the dry ingredients and mix with a spatula. Add the eggs and stir the mixture until the eggs are incorporated into the batter. The eggs will feel soupy and it'll seem like the dough and the eggs are never going to come together. Keep stirring. Add the remaining 3/4 cup of flour and stir with the spatula for about 2 minutes. The mixture will be sticky. That's just right.
Place the dough is a large, greased bowl. Cover with plastic wrap and a clean kitchen towel. Place in a warm space and allow to rest until doubled in size, about 1 hour. *The dough can be risen until doubled in size, then refrigerated overnight for use in the morning. If you're using this method, just let the dough rest on the counter for 30 minutes before following the roll-out directions below.
While the dough rises, whisk together the sugar, cinnamon and nutmeg for the filling. Set aside. Melt 2 ounces of butter until browned. Set aside. Grease and flour a 9x5x3-inch loaf pan. Set that aside too.
Deflate the risen dough and knead about 2 tablespoons of flour into the dough. Cover with a clean kitchen towel and let rest for 5 minutes. On a lightly floured work surface, use a rolling pin to roll the dough out. The dough should be 12-inches tall and about 20-inches long. If you can't get the dough to 20-inches long… that's okay. Just roll it as large as the dough will go. Use a pastry brush to spread melted butter across all of the dough. Sprinkle with all of the sugar and cinnamon mixture. It might seem like a lot of sugar. Seriously? Just go for it.
Slice the dough vertically, into six equal-sized strips. Stack the strips on top of one another and slice the stack into six equal slices once again. You'll have six stacks of six squares. Layer the dough squares in the loaf pan like a flip-book. Place a kitchen towel over the loaf pan and allow in a warm place for 30 to 45 minutes or until almost doubled in size.
Place a rack in the center of the oven and preheat to 350 degrees F. Place loaf in the oven and bake for 30 to 35 minutes, until the top is very golden brown. The top may be lightly browned, but the center may still be raw. A nice, dark, golden brown will ensure that the center is cooked as well.
Make glaze. Stir cream cheese until smooth. Add vanilla extract and powdered sugar, combine.
Turn out the bread while it is still warm and glaze. This bread is delicious still warm from the oven and is best eaten the day it is baked.
Adapted from Joy The Baker…go to her site and see a nice step by step of how to do it.