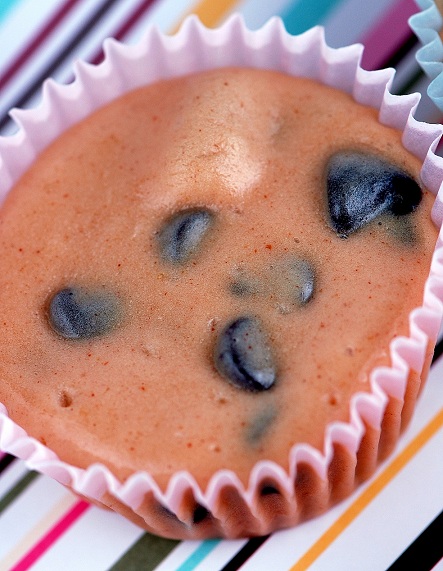 Unless you are a famous, a fallen police officer or fireman, serviceman, or you killed someone chances are your death isn't going to make it onto the news. Not that the news needs anymore sadness. Though I must admit I do enjoy when they interview a killer's neighbors. I was watching the news back a few weeks ago and the killers neighbor said he was a nice man, kept to himself and my favorite…always had a well-kept lawn. So beware of your neighbor with a well-manicured lawn. 😛 We all deal with grief in different ways. My way, is usually humor. It's how I deal with most things in life.
Now I don't mean I crack jokes about the deceased but I usually do my best to lighten things up. If you are a Friend's fan, I'm pretty much like Chandler. I try to defuse tension by attempting to get people to smile. It's how I deal with things. You deal with things in a different way. And Jennie will deal with her grief in a different way.
If you somehow missed it, today we are honoring Jennie's husband Mikey who is no longer with her/us. As tribute to her husband she has chosen to make him Peanut Butter Pie and invited the blogging world to join her. And so many of us have. Just like everyone grieves differently, everyone interprets recipes different. Since I figured there would be a ton of peanut butter pie recipes out there today, I would do something slightly different but still using similar ingredients.
These are a take on cheesecake bites but using the main components of peanut butter pie…and a way easier crust…just throw down an Oreo. All the flavors are there, except it's portable and kid friendly. I have been very pro kid friendly lately.
So here is to you Jennie, I wish you comfort and peace as you work your way back to your new normal. And a little laughter, as it is the best medicine.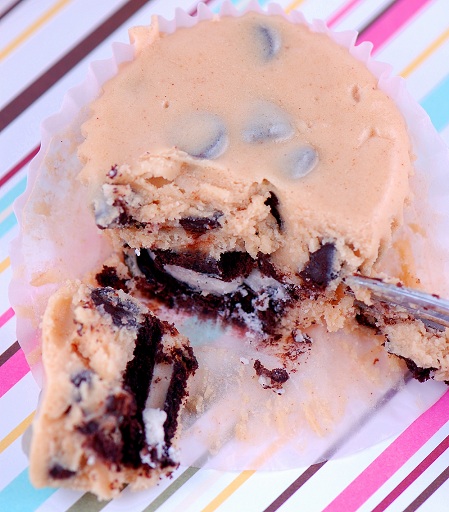 Peanut Butter Pie Cheesecake Bites
8 ounces cream cheese, at room temperature
1 cup creamy-style peanut butter
1 – 14 ounce can sweetened condensed milk
1 teaspoon vanilla extract
1 extra large egg
3 TBSP all-purpose flour
¾ cup chocolate chips
16 Oreo Cookies (or Trader Joe's version)
Place cupcake liners in two muffin pans, will make about 16. Place an Oreo cookie at the bottom of each one.
Place the cream cheese and peanut butter in a deep bowl. Beat on medium speed until light and fluffy.
Reduce speed to low and gradually beat in the sweetened condensed milk, and vanilla extract. Add egg and beat until smooth. Add in flour. Increase speed to medium and beat until all the ingredients are combined and filling is smooth.
Fold in chocolate chips.
Scoop the filing over the Oreo cookie until it reaches the top of the liner. These will not rise up so you can fill them to the top. Bake for 22 minutes in a 275FF oven. Let cool to room temperature and place in fridge for at least 4 hours.