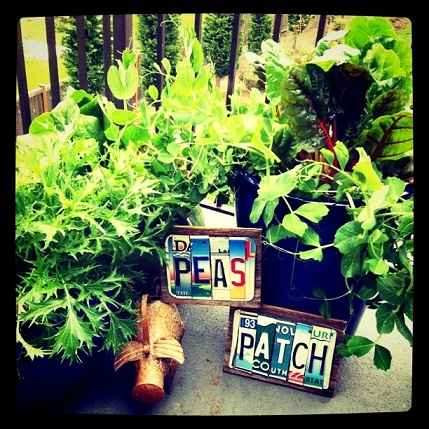 I must admit that when all this started on April 12th I kind of had it in my mind that this little adventure might end up being more of a disaster than a success. I thought I could get a few things to grow but am just in awe of how my little farm has taken off! Just look at the difference since my last post!!!!
Just like kids, it seems like my plants store up and almost overnight grow while I am sleeping. I walk out some mornings just amazed. As most of you know I was down and out for almost two weeks and am just now recovering which is kind of the topic of today's post. No, not about me being sick, but about how plants are living things and if you are going to be gone or do get sick, you will need to find a caretaker for your plants.

For almost a week, I was unable to get up and move around and so I had to have someone every day (because that week we actually got sun) come over and water my farm. They also needed to come and move my containers around (I still have to have someone do this as they are too heavy and I am still recovering) in order to get maximum sunlight. I was actually sad that I wasn't getting to interact with the farm, but it was kind of cool to see how much everything had grown in just the week I was out of commission.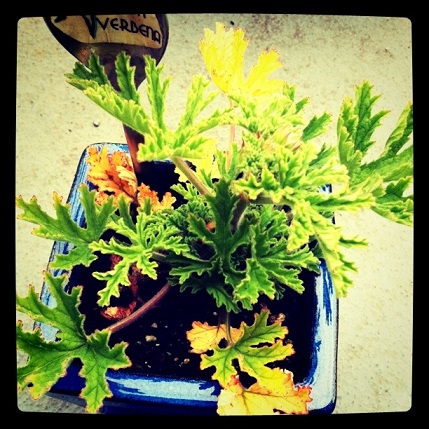 (My Lemon Verbena is in too small of a pot and dying 🙁 )
Sadly because I was out of commission the palate farm I wanted to try didn't happen. And might not, since I currently am not supposed to be lifting anything over 5 pounds and soil bags and what not all are over 5 pounds. I'm not giving up hope yet, there is still plenty of time and Seattle really hasn't had summer weather yet (it's currently cloudy and 51F at noon).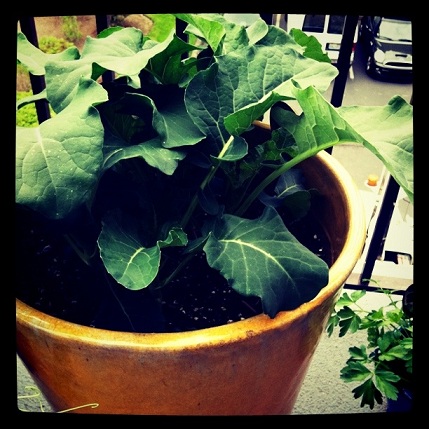 Since everything has been growing so nicely, with the exception of my Lemon Verbena which is dying (I read up and found out that my pot size is way too small for it) I figured I need to start doing things with it. I have mixed feelings about this. I'm so proud and happy that everything is growing that I almost don't want to use any of it. But that is silly since the whole point of growing your own farm is to have your own fruits and veggies right there. Yet in some ways my home farm and plants feel like my babies. I decided to start small and make something with herbs. I had already used my parsley and its growing back just fine, so I am hoping my dill will be doing the same.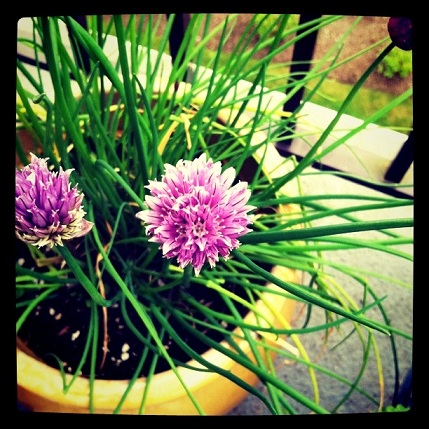 This is a Cottage Cheese and Dill Bread. When I used to teach cooking lessons it was one of the recipes I liked to teach because, though it was yeast bread, it was one that even basic scared of yeast cooks could find success with. If you aren't quite ready to dive into the world of bread baking, Triscuit Home Farming website has some great and easy recipes to try. This New Potatoes in Creamy Dill Sauce looks good, and would make a great side for any upcoming BBQ's you might be hosting or going to.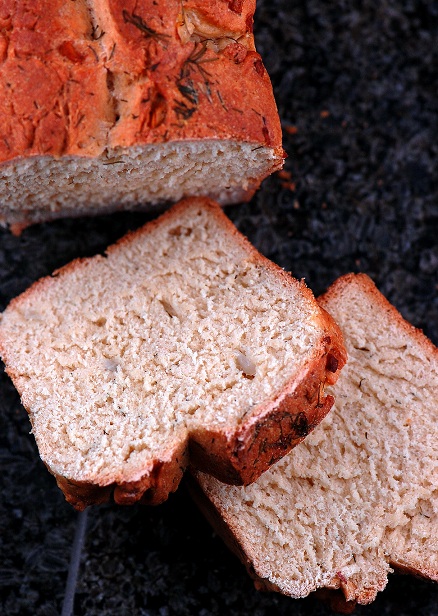 Cottage Cheese and Dill Bread
2 TBSP active dry yeast
½ cup warm water (110F)
1 cup cottage cheese (can be full-fat or reduced), at room temperature
2 TBSP granulated sugar
1 heaping TBSP fresh onion, minced
1 ½ TBSP fresh dill, minced
1 TBSP salt
¼ tsp. baking soda
1 whole egg
1 egg yolk
2 tsp. olive oil
5-6 ½ cups Better for Bread Flour (or all-purpose)
Dissolve yeast in the warm water at the bottom of the mixing bowl. Let sit for about 5 minutes until it becomes creamy in color.
Add all the ingredients except the flour and mix well.
Attach the dough hook to the mixer. Add flour 1 cup at a time until you have soft dough…it's pretty sticky too. Knead bread for 5 minutes. If you are doing it by hand, knead for about 8 minutes.
Place dough in a lightly oiled bowl, cover with plastic wrap and place in a warm place. Let rise until dough has doubled, about 1 ½ hours.
When dough has doubled, punch it down and shape into a log shape the size of your loaf pan. Place into a greased 9-inch loaf pan.
Cover loaf with plastic wrap and again place in a warm place. Let rise again for about an hour.
When loaf has risen, preheat oven to 350F.
Bake loaf for 30 minutes, and then cover with aluminum foil to prevent over browning and bake another 15-20 minutes longer. Let cool for 5 minutes and then remove from pan and continue to cool on a rack.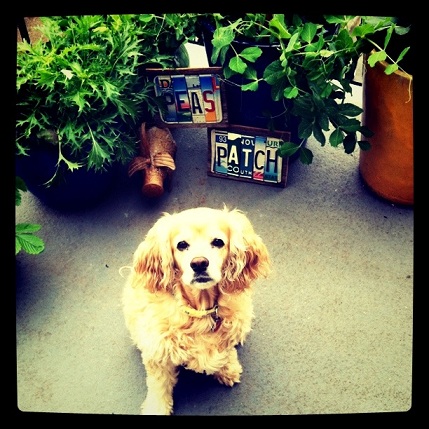 How about you? How is your farm coming along? What are you finding to be your biggest challenge? Remember if you don't have one, it's still not too late. It doesn't have to be a container garden either. If you are interested in seeing other ideas, please visit the other bloggers who are participating in the Home Farming Movement which you can find at the Better Homes and Gardens Home Farming Challenge Page.
As always, Triscuit compensated me for this post, but the ideas, words, bad grammar, and opinions are all mine.