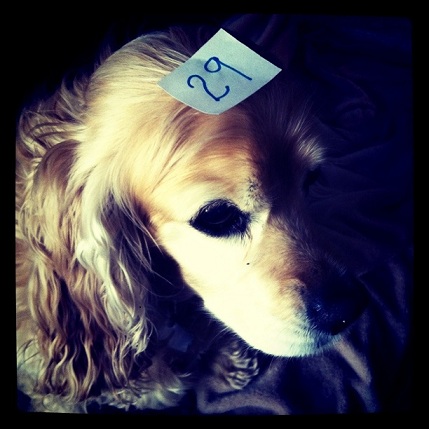 And the winner is….
#29 Emma @ La Vie en Ginger Says:May 24th, 2011 at 8:09 pm
"And I thought I was cool when my local Starbucks started occasionally sending over free drinks as I sit and eat my brown bag lunch and use their Wi-Fi on my work break. Not quite banging down my door and sending me the goods at home, eh? But it'll do."
My scientific method of putting numbers down and whatever one sticks to the dogs nose (she wouldn't keep it on for the photo) wins the coffee has #29 (Emma) as the winner. Please contact me luvbriere @ gmail (dot) com and I will get those three Starbucks coffees off to you to enjoy!