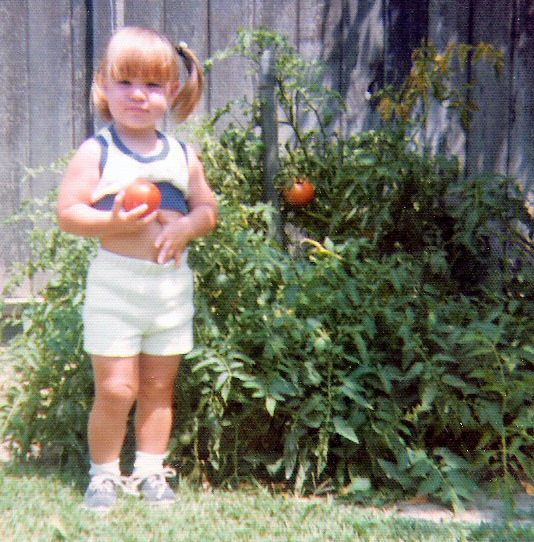 Did you know that Home Farming Day is today, April 12th? Up until a couple weeks ago, neither did I.
I was asked if I had any interest in growing my own home farm. At first I chuckled to myself. I have a black thumb. And if there were a color darker than black than that would be the color of my thumb. I have successfully killed every houseplant I have ever owned with the exception of bamboo that a student once gave me. And that lived because the students were in charge of it, not me. I have even killed a cactus. I over watered it and gave it mold, who knew? Apparently not me. I have contact dermatitis to dirt and of course there is the glaring obvious part…I live in an apartment that gets little sunlight. So at first I was like….umm?
But truthfully, I have always wanted a home farm so I wrote back (I picture me in baggy overalls and a big hat). I hit send waiting for a rejection the minute I pointed out that I lived in an apartment. To my surprise, Triscuit was more than happy that they I lived in an apartment. They want to show people that you can have a farm wherever you are…even in apartments. So I will be spending my summer doing my best to turn my black thumb into a green one and turning that blank patio into a flourishing patio home farm using containers. I'm calling it Pea's Patch. Has a nice ring to it, eh? I have grown some herbs in the past in containers with some success and some major failures and plan to have many an herb on that patio. I also want to grow lettuce (because I love me some salad…for real) kale (because I put it in my smoothies often) and peas (because well, that's my name). I'm pretty much up for trying to grow anything I think will actually grow given my conditions.
Right now I am doing all that I can to research what grows best here in the Pacific Northwest. What grows best with limited sun light (I only get about 4-5 hours max…if it is sunny that day)? And to find the worlds' longest gardening gloves so I can have as little dirt contact as possible. 🙂 As well as using the tools that are on the homefarming.com website. The website has a great tool that is helping me plan out my plot, as well as great videos that I have been watching. Because I really don't know what I am doing….what else is new? 😛
Do you want join me on my little home farming adventure? I wish you would. I think it would be more than fun to see what we can grow, especially those of you who are space challenged like me. Container farmers of the world unite? Or maybe you are lucky and already have a garden? You could join too, your expertise would be greatly appreciated on the Home Farming Community Boards I'm sure. If you do join not only will you have fresh fruits, veggies, and herbs but Triscuit is having a sweepstakes so that you will have the chance to win $1000 toward building the Ultimate Home Farm. Imagine the farm you could come up with if you had $1000 to put it together! Go here to sign up!
Disclaimer: Triscuit compensated me to start my home farm as well as provide compensation for this post but the opinions and bad grammar are all mine. Be sure to check out my post as well as the other bloggers participating in this challenge on Better Homes and Garden's Home Farming Challenge page.