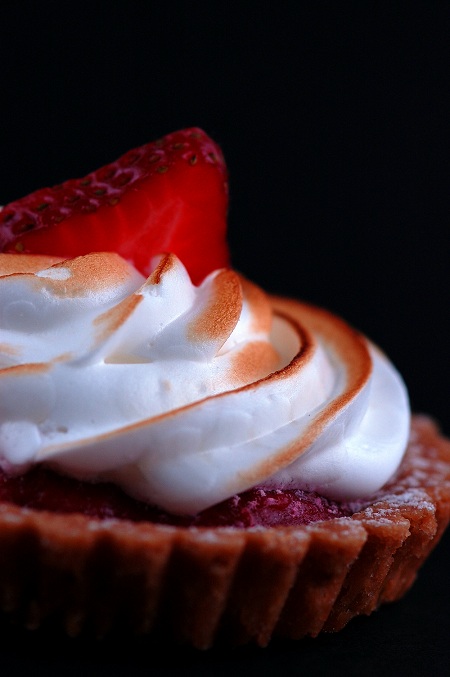 I posted on Twitter that "A clean house is the sign of a boring life…my life must be pretty exciting then." Which of course it's not. I have a dirty house because I am lazy and folding laundry sucks, it's far more fun to throw it on the floor and have a scavenger hunt for something to wear…especially when in a hurry. 😛
But in a way it got me thinking, I'm really not doing anything very interesting with my life as of late? I seem to have zero drive. Now I will admit that my health has played into it but I feel that I'm using that excuse, as well as complete lack of funding for fun stuff, to just kind of wander around. I really feel like I am just floating through life right now. Do you ever feel like that? Like you are just going through the motions day in and day out as each day goes passing by. I blink and half of April is gone. Half! And then that gets me thinking, stop wasting life! I just lost several people in my life who would be more than happy to have an extra day to do something with.
So with that, I am going to do my best to spend more time with my friends. I pretty much stopped after the divorce, as I had no money to go do stuff. I still don't but I could still invite them over, we could all sit in our sweatpants eating crappy food and drinking beer and vodka just as easily while watching sensationalized television. Right? And be nicer to my bff as he is going through a rough time right now and the next few months will be less than awesome for him.
I want to go to the zoo and the aquarium. Granted these things do cost money but I sooo love the aquarium and the zoo is fun too. They have many more animals since I was there last. I can't resist the sharks and otters I could watch them for hours…and probably will.
I'm going to build an eclectic but awesome garden this summer.
I'm going to add more weight lifting back into my routine. I've been way too much into the cardio and yoga as of late. And you know what? I hate yoga. I really do. I keep trying to like it, but most of the time I just feel all squished and weird. My friends love it. The constantly post about how they are just back from it…blah, blah, blah. I have no spiritual connection to it whatsoever that my friends seem to get from it…these are the same people who say that about running. Mostly I just want to kill the instructor who always wants me breathing (I sort of already need to do this woman), to extend (I'd like to extend my middle finger), and to make the connection (what am I the Internet?). Anyway, more weights, I get much more toner with weights than with bendy positions. 🙂
And of course, figure out yummy things to go on this blog. It becomes far trickier come summer as I hate heat as most people know, and turning on the oven is no fun. Hopefully I can come up with something…I'm sure I can. Since I have been all focused on my container farm I have been on fruit and veggie over load. I decided to make a little freezer jam with some strawberries and rhubarb. The rhubarb is in honor of my mother. Personally, I can take it or leave it…but since mother's day is coming up I thought I would be nice. These are super simple to make and can be made in any size. I of course like the mini.
Hope everyone has a wonderful weekend…and please, don't clean your house. 😛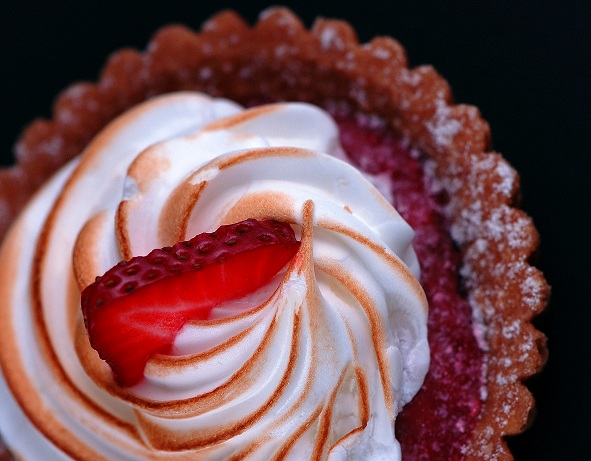 Strawberry-Rhubarb Freezer Jam Meringue Tart
Okay so this is a lazy recipe as I don't have time to write it all out and I followed other people's recipes so we are just going to link.
This tart dough, plus this freezer jam, plus this meringue top makes my tart. 🙂 Bake off the tart dough, fill it with jam, top with meringue and either torch it or put under broiler. I dusted with powdered sugar and garnish with a piece of berry. Very simple.