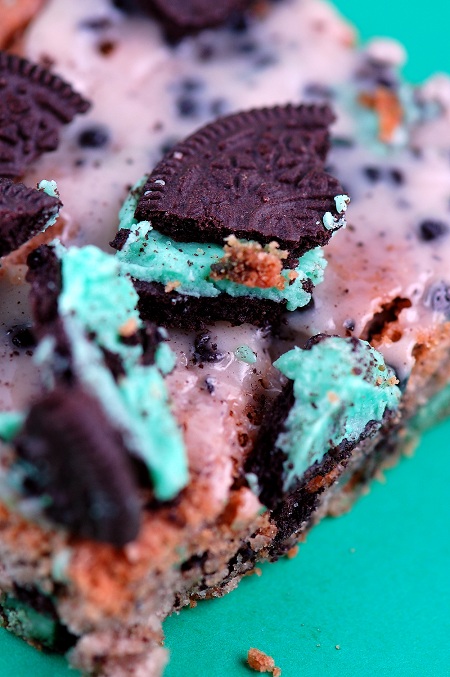 The good:
I came from barely making it into my Fantasy Hockey Playoffs to winning the whole darn thing. Which may or may not involve winning some money. Sadly I won't be doing anything fun with the money, unless paying medical bills is fun. Go Bow Legged Swamp Chickens! The bummer was I had to beat my really good guy friend in order to make it to the finals, but he was nice and said if he couldn't win he was glad I did. Ah, that's nice…thanks S, you're awesome.
My hockey team got a sponsor and will be getting new jerseys come this Fall/Winter season! No more pagan sheep for us. Even better it's going to be sponsored by a local brewery. Which if you live in the Seattle area try and get your hands on some Odin Brewing Company beer. You can check out where to get it here. And to make them even more awesome…they make a bacon beer. Um yeah you know that is beyond awesome.
I appear through obsessive vacuuming and cleaning to have rid my place of carpet beetles. I every now and then find a random one but I am crossing my fingers on that one.
I am learning a lot about trying to grow fruits and veggies in the PNW. Too bad everyone has a conflicting idea about how I should go about doing it. 🙂
The bad: Despite a good push at the end (and one of the main reasons my fantasy hockey team did so well at the end) the Flames did not make it to the playoffs this year. Sigh. The Flyers did, so I can still watch Briere play.
The Ugly: As many have read over the past couple of weeks I have lost two people in my life. And now my poor friend is dealing with one of her newborn twins ailing health. He just stop breathing and now seems to not have any of his five senses working. I'm really tired of death and tragedy right now I will tell you that.
Throw one more into the good pile goes these Mint Oreo Bars. I don't really think these are blondies but probably are closest to that. Refreshing mint and cookies on top make them extra yummy. You can tell they are mint without going into the overboard taste like mouthwash kind of mint that can happen. Add them to your good pile today. 🙂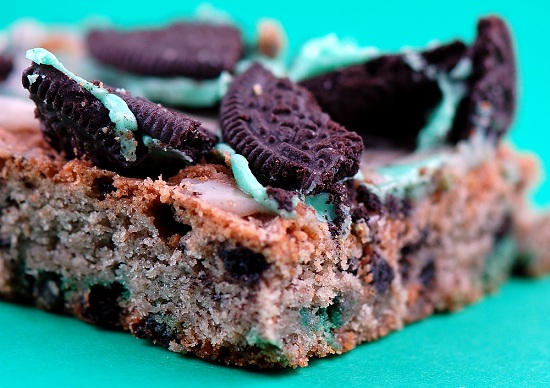 Mint Oreo Bars
For the Bars:
1 ½ cups cake flour
1 tsp. baking powder
Pinch of salt
¾ cup unsalted butter, at room temperature
1 cup granulated sugar
½ cup powdered sugar
2 eggs
1 tsp. vanilla extract
¾ cup mint chips
10 crushed Mint Oreo Cookies
Preheat oven to 350F.
Grease and lightly flour a 9-x-13-inch baking pan.
Using a stand mixer with the paddle attachment cream butter and sugars together on medium-high speed.
Add eggs and vanilla beat well, scrape down bowl after each egg addition.
Turn speed to low and add the dry ingredients and mix until incorporated.
Add Oreos and mint chips and try and evenly distribute them best you can.
Bake for 35-40 minutes. Remove from oven and cool on wire rack. While cooling prepare topping.
For Topping:
1 package Hersey's Cookie and Cream Drops (if you can't find, use white chocolate)
¼ cup heavy cream
1 TBSP corn syrup
10 mint Oreo cookies, crushed
Melt drops over a double boiler. When melted add cream and corn syrup mix until smooth.
Spread over bars. While glaze is still wet, sprinkle cookies on top. Press down if you need to. Let glaze firm up before serving.