I was never THAT girl that worshiped a boy band and wrote all over my notebook that I was going to be next Mrs. Jordan Knight with little hearts. But oh did I have friends that did. And that was fine. We were 13 and 14 and didn't know any better. Love was something that we saw on TV on the Soap Opera (or stories if are from the South) our mother watched.
But what is a disturbing trend I am noticing is how many grown woman are like that. I can't tell you how many times I have had a heated discussion with some of my female friends (perhaps this is why most of my friends are guys) over the fact that you can't be in love with someone you have never met. Now I'm not saying you can't find someone on the Internet and talk to them for months and fall for them, I am talking about musician, actor, and athlete love.
Just this week my friend (really acquaintance) said to me "I love me some Ryan Reynolds, I would marry him in a heartbeat". I replied "really, you would marry him in a heartbeat, without even meeting him?" She proceeded to go on and on about how could you not want to marry him, he had perfect abs, he was hot (true…and Canadian I might add…he makes up for Justin Bieber), and made tons of money. Me pointing out the fact that she knew nothing about his personality, his traits, etc., that was of no consequence…because he seemed like a real nice guy in his interviews. Now don't get me wrong, he could be a great guy, I'm just saying that until you actually date someone you aren't actually going to know that. And you don't want to marry some guy who has hot abs because hot abs or not, and a-hole is an a-hole.
My other friend is obsessed with Henrick Zetterberg (hockey player for the dreaded Red Wings). She is another one that would secretly hopes that he would just walk up to her and ask her to marry him. When again I ask why we get the looks, money, and a can play hockey well (he can) comments thrown in. This a relationship does not make. And when I told her he was already married to a model she seemed disgusted and said "how shallow"…um, irony anyone? I got the "well you like Rick Nash (also a hockey player)" to which I said yes. Then I pointed out that having never met him, I had no desire to marry him. I did however have the desire to see him naked, preferably his butt. Marriage no? Sleep with him? Also no…maybe eventually but I have never been the kind that just sleeps with someone because they are famous. Want to see naked? You bet.
And don't get me started on the 40 year old women who are obsessed with being with the Twilight boys. Oye.
Our society has become oh so very superficial that we are willing to marry someone no questions asked because they could buy you crap and when you touch their abs they don't move. I suppose if you are still holding out for one of these guys you should at least hone your baking skills…then again though you probably will just have a live in cook. 😛
If you do want to hone your baking skills, why not make this cookie that is a twist on the traditional chocolate chip cookie. Instead of granulated sugar, you make your own caramel, let it harden, and then pulverize it into sugar. Adds a nice depth of flavor. I also added some butterscotch chips for a little something different as well.
In sad news, it is with heavy heart that I tell you my friend's poor sweet boy is with the angels now.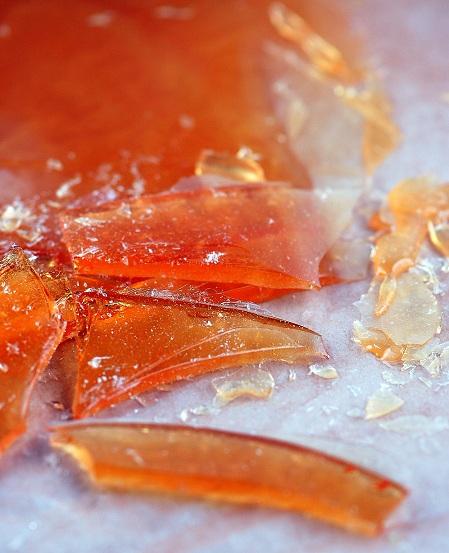 Caramel-Butterscotch-Chocolate Chip Cookies
2 ½ cups all-purpose flour
1 tsp. Baking soda
½ tsp. salt
1 cup unsalted butter, at room temperature
1 ½ cups caramel sugar *see note
1 tsp. vanilla extract
2 large eggs
½ cup butterscotch chips
1 cup semisweet chocolate chips
Preheat oven to 375° F.
Using a stand mixer, cream butter, caramel sugar, and vanilla extract together on medium-high speed until light and fluffy, about 3 minutes.
Add eggs, one at a time, beating well after each addition.
With the mixer on low speed, add the flour, baking soda, and salt. Mix until fully incorporated.
Fold in the butterscotch and chocolate chips and try to distribute them evenly (ha).
Bake for 8-10 minutes or until golden brown. Cool on baking sheets for 2 minutes; remove to wire racks to cool completely. I find that using a silicone mat works best with these. If you use a traditional baking sheet than put parchment down to prevent over browning since the caramel browns quicker.
*For Caramel Sugar:
1 ¼ cups granulated sugar
¼ cup water
Lightly oil a 12-inch square of foil. In a heavy saucepan boil sugar and water over moderate heat, stirring, until sugar is dissolved.
Boil syrup without stirring, washing down sugar crystals on side of pan with a brush dipped in cold water, until pale golden.
Continue cooking syrup without stirring, swirling pan, until deep golden.
Immediately pour caramel onto foil and cool completely, about 20 minutes.
Break caramel into shards.
Place shards into food processor and pulse until you have made the caramel shards into the consistency of sugar. Use immediately…any humidity will start to make it stick up.
Shards recipe adapted from Epicurious.com