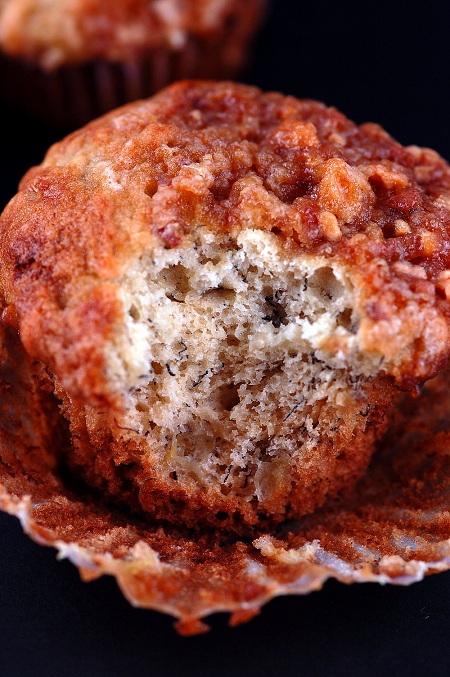 When growing up things were not given to me (or my friends for that matter) how they are now. Today's parents seem to be riddled with guilt if they can't give their child everything they ask for. That somehow that makes them a bad parent. I somehow got sucked into watch Tyra (it really was by accident…her and her smizing drive me insane). It was about moms who steal so that their kids can get what they want or that they can afford the activities that the kids want to do. The one girl was more than okay that her mom did this for her…because she was a good kid, got good grades and therefore deserved it. I'll tell you what she deserves…a big kick in the pants is what she deserves. And the girl was 16…get a job. Buy your own stuff.
When I was in 7th grade they were offering a trip to Washington DC. My parents told me no, they couldn't afford it. I asked if I used my money (I had some from the Jif commercial) and if I did the fundraising stuff the school offered could I go then. The answer was yes. That's right, I EARNED my trip. Glad I did, it was a fun time. I also bought my car with babysitting money (I baby sat since I was 11 years old. By age 13 I was babysitting pretty much every weekend. And when I got to high school my summers were spent watching the neighbors 5 children (4 boys (one with special needs) and one cute but holy terror of a girl). It was how I paid for stuff I wanted. Now my parents agreed to pay for my car insurance as long as my grades were good (which they were) and I got random gas money or movie money but that was that. If I wanted clothing or cd's (if you are young…this is what us old people use to listen to music on…and we made mix tapes and gave them to each other) I had to use my babysitting money. My brothers had the same deal as well.
It was articulated to me that I did not have to go to college, but if I didn't I would be getting a full time job and be paying my parents rent when I turned 18 years of age if I wanted to stay at home. Do people forget now days that 18 is legal adult? I went the college route. Where I had grants and scholarships and became an RA so that my housing and food was paid for. And oh, had a job…and graduated on the Dean's list while still managing to have fun.
I laugh/weep at the Sweet 16 show where the kid gets a new car for her birthday but FREAKS out because it was the wrong kind of BMW. And then you see the mom and dad apologizing and saying they will get her/him the one they really wanted. If it was free and was in good running condition…I would be all over it. Jumping up and down whether it was a Dodge Dart or a Yugo.
Start helping your children become responsible adults. Tell them no once in a while. Make them work for things. And I don't mean, oh good you got good grades and made your bed work for things. You aren't making their life any easier for them. My mother did my laundry all growing up; including college…I would save it up and drive it down. I never learned how to do it. I suck at it to this day. I should have been taught and made to do it myself. My father knew this but my mother insisted. Do you want your kids still depending on you at age 20, 22, 24, 26? You see where I am going with this. You don't want to have to end up going the Failure to Launch route eventually do you…hiring someone to fall for your son or daughter to get them to move out of the house so they are no longer your responsibility. Sorry if you feel like you have to be the bad guy, but a dosage of responsibility will actually help them more in the end than you doing everything for them.
What you probably don't want to say no to are these muffins. Basic banana muffins but with a peanut brittle topping. They do get messy as the brittle likes to melt in the oven, but who cares, they were darn tasty and more fun than just a plain ol' banana nut muffin. I find that these were best the very first day. And since I only got 11 out of them that was fine by me, since 5 make a serving. 😛

Banana-Peanut Brittle Crumb Muffins
Batter:
1 ½ cups all-purpose flour
1 tsp. baking soda
1 tsp. baking powder
½ tsp. salt
3 medium ripe bananas, mashed
¾ cup granulated sugar
1 egg, lightly beaten
1/3 cup unsalted butter, melted
Topping:
1/3 cup light brown sugar, firmly packed
2 TBSP all-purpose flour
1/3 cup crushed peanut brittle (food processor works best but you can just smash to pieces)
1 TBSP butter
Preheat oven to 375 degrees F. Lightly grease 10 muffin cups, or line with muffin papers. If you use papers, still spray the top part…the brittle likes to melt and go on to that.
Batter: In a large bowl, mix together flour, baking soda, baking powder and salt.
In another bowl, beat together bananas, sugar, egg and melted butter. Stir the banana mixture into the flour mixture just until moistened. Spoon batter into prepared muffin cups.
Topping: In a small bowl, mix together brown sugar, 2 tablespoons flour and peanut brittle pieces. Cut in 1 tablespoon butter until mixture resembles coarse cornmeal. Sprinkle topping over muffins.
Bake in preheated oven for 18 to 20 minutes, until a toothpick inserted into center of a muffin comes out clean.
Adapted from Allrecipes.com