These Mini Pecan Pies (or Pecan Tassies) are a perfect dessert for after a big family meal. Who wouldn't want a mini pecan pie?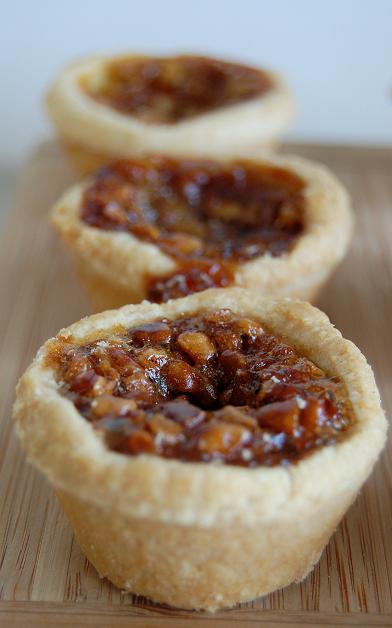 Some may call BS when I say I am a rule follower.
But really, I am.
I never even got detention once.
Because I was smart enough to know how to push the right buttons but always within the limits.
The year of the Costco dresses, case in point.
At the time I had what some may categorize as a highly passive-aggressive vice principal.
She gave me lots of suggestions over the years from why I should get married (even though I wasn't really dating anyone), if I wasn't going to marry a man (hint are you a lesbian?) that it might cause strife for the school, and there was the time that she told me to quit going to graduate school so I could go to the PTA meeting.
All illegal FYI.
This VP was always dressed up nicely.
She was an administrator, that was her job.
Though I found her insane to wear pantyhose in the hot months of Phoenix, AZ.
Unfortunately, because she dressed so well, she assumed everyone else should.
I had taught lab science for too many years to learn that good clothing and that subject don't mix. Because they day you do wear something nice is the day you get hydrochloric acid on your dress.
Plus I was an involved teacher, often down on the ground with the kids. Sometimes I would even go to PE with my class just to have them see me in a more relaxed setting.
So I wore pants. A lot.
This VP was obsessed with people wearing dresses, or at least skirts.
The one day I did wear a dress, she kept making a point over and over about how good I looked.
How I should wear a dress every day.
She even wrote me notes.
Showed me picture of professionals wearing dresses compared to pants.
And in her true passive-aggressive way, she let me know that she loved the dress, just maybe not with those shoes.
And so it festered.
It is not good when something festers with me.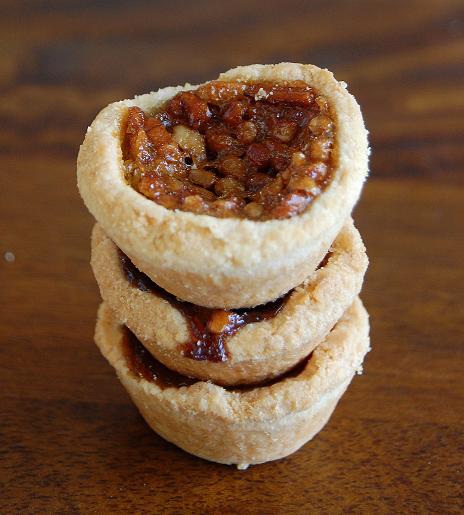 One day, shortly after all the dress talk, I was at Costco.
They were selling these dresses that were one step down from a muu muu.
Cheap, under $10 a piece.
They had 4 colors.
And so I bought all four colors.
Every Monday I wore the blue one.
Every Tuesday the purple.
Wednesday was spirit day at school so you were allowed to wear jeans and a school t-shirt.
Thursday was the gray dress.
Friday was the black dress.
This was what I wore the rest of the year.
With Doc Marten boots (since I got note from my doctor saying I needed to wear such footwear…I did not).
Sure I looked HORRIBLE. It made me look twice as big and about 16 months pregnant.
But I was proving a point.
All with in the rules.
One day as I was leaving my dog jumped up on me and got mud everywhere.
I was forced to wear the Thursday dress on Tuesday.
The kids were screwed up for the rest of the week.
At the end of the year in the slide show whenever my photo would pop up the kids would shout out "it's Friday" because I was in my black dress.
Or "it's Tuesday" because I was in purple dress.
The great thing about it was that you never had to think about what you were going to wear that week.
At the end of the year, those dresses were given away.
We even had a party to say goodbye to them.
The next year I went to back to wearing what I wanted.
Point made.
Nothing ever said again about what I was wearing on body or feet.
Today was the big TEA Party day across our nation.
Now, I am not in favor of it, as I feel it is hard to say we have taxation without representation, when in fact we have representation, and we all just voted about 6 months ago.
BUT I do appreciate anyone going out and protesting for what they believe in.
In honor of such an event, I made these Mini Pecan Pies (or Pecan Tassies) to go with whatever tea might be being served!
I found these on a website when I was browsing.
I liked that they used a cream cheese crust and corn syrup in the filling.
Hope everyone gets your taxes in on time…the clock is ticking!
P.S. It's a great day to buy my cookbook.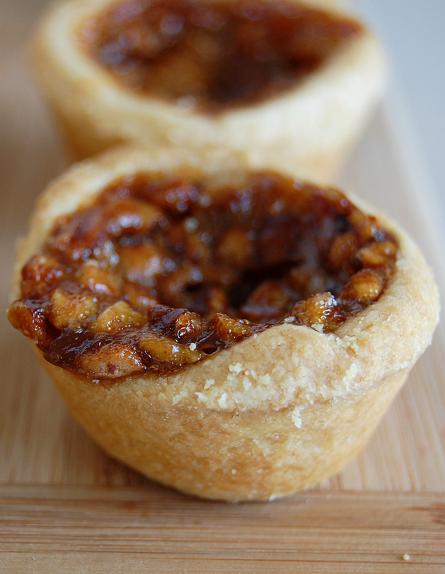 Want more Pecan Recipes?
Whiskey Pecan Upside Down Cake
Fireball Caramel Pecan Topped Chocolate Cinnamon Flourless Cake
Croissant Bread Pudding with Pecan Toffee Sauce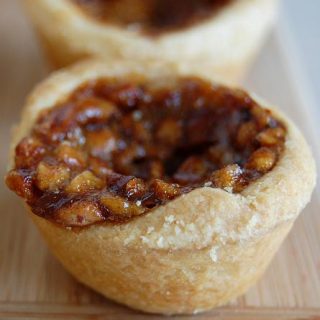 Mini Pecan Pies (or Pecan Tassies)
Ingredients
Tassie Filling
1 cup pecan halves
2 large eggs, room temperature
1 ½  cups packed dark brown sugar
½  tsp vanilla extract
¼ cup light corn syrup
2 TBSP unsalted butter, meltedCream Cheese Dough
1 ½ cups all-purpose flour-measured by fluffing, scooping and leveling
2 TBSP powdered sugar
1 TBSP Bourbon
Pinch salt
8 tablespoons (4 ounces) unsalted butter, cold
8 ounces cream cheese, cold
¼ tsp  vanilla extract
Instructions
Preheat the oven to 350 degrees F with an oven rack in the middle of the oven.
Spray-grease three nonstick mini-muffin pans.
For the filling:
Chop the pecans to medium-fine dice.
In a bowl, whisk together the ingredients.
For the pastry:
Place the flour, powdered sugar, Bourbon, vanilla extract, and salt in a food processor bowl and pulse-process to mix the ingredients together.
Cut the butter into ¼ inch chunks, add to the processor and pulse on and off, until the mixture looks like coarse meal.
Add the cream cheese, by tablespoonful to the processor.
Pulse-process until the dough just starts to come together (about 10, 5-second bursts), and then turn it out onto a board. Press the dough together into a cohesive mass and then divide the dough into 48 balls.
Assembly:
The easiest way to press the dough into shape is to use a tart tamper, if not use your hands.
To use the tamper, place a ball in each cup and tamp down on each ball, lightly, just so that the dough is centered and fills the cup.
Dust the tamper with flour and then press down gently, and not all of the way to the bottom, just until the dough starts to curl around the top part of the tamper bulb.
To get the tamper out of the dough, rock it side to side and pull up.
Use the tamper to thin the edges of the tarts by patting it against the edges.
Place the tamper back into the tart and push down until it bottoms out.
Touch the bottom to make sure that it is neither too thin nor too thick, pushing the dough up or down to make it right.
The dough in the bottom should not be so thin that you can see through it, nor so thick that it feels squishy when you touch it.
Place ½ rounded teaspoonful of nuts into each cup.
Spoon in 1 ½ to 2 tsp of the sugar/egg mixture, filling the tarts to within a scant 1/8-inch of the top.
Do not fill the tarts up to the top, as the filling expands as it cooks and tarts that have overflowed are hard to remove from the pans after baking.
Place the pans on a cookie sheet and bake for 23-27 minutes, until the filling is puffed and the pastry is lightly browned.
Remove the pans to a cooling rack.
Let the pastry stand for 5 minutes.
While the pastry is still warm, run a skewer along the top edge of the pastry to loosen it from the pan and then remove the tarts from the pans.
Set the tarts on a cooling rack to cool completely.