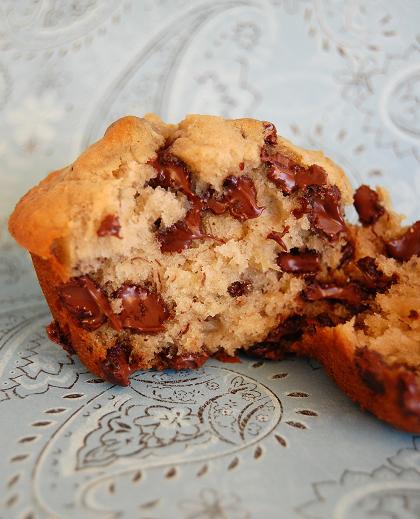 I love advent calenders. I mean LOVE advent calenders. It might be borderline obsessive at this point. I have 6 this year. Two that are permanent and the others are either the kind with chocolate in them or little kid ones where you pull back the paper to reveal the surprise. Back to that surprise thing. I guess that's why I like them. A little surprise every day up until the big man in the red suit stops by. Well, maybe not anymore, apparently Santa and I have a different interpretation of naughty…I am more lenient I guess. 😉 I am really in love with the wooden gingerbread one at Sur La Table. It's half price right now and I am going back and forth on whether I need it. I am sure my husband thinks no. But the little kid living in my heart thinks YES!
But this year I am not loving my advent calenders as much. This year they are mocking me. Single digits! Holy crap on a stick Batman! I definitely am feeling the pressure that so many people complain about. I wont complain because there is no need to complain at Christmas time. It's a happy time. But still, my calender is putting the pressure on me.
I did get most of my Christmas cards done (I still need to send off my ones to Canada). Some of my gifts bought as of yesterday (though you still have a few days on Amazon.com to get your gifts to you by Christmas). But holiday cookie baking needs to be done. Except I am low on butter. No problem right, just run out and get some. Except we have snow and ice. Our area is the coldest it has been in 18 years. And our little Focus wasn't made for snow trekking.
Since I seem to have no time anymore, as my advent calender keeps reminding me each morning, I made these muffins so I would have a quick breakfast each morning. I kept half and froze the other half for when the calender is really mocking me.
These are moist and very full of banana flavor. I only used half the espresso because my husband is not a big coffee fan and he is eating these as well. I also threw in some mascarpone cheese as I seem to throw that in every time I make something with banana now a days.
Hope you advent calender is not mocking you.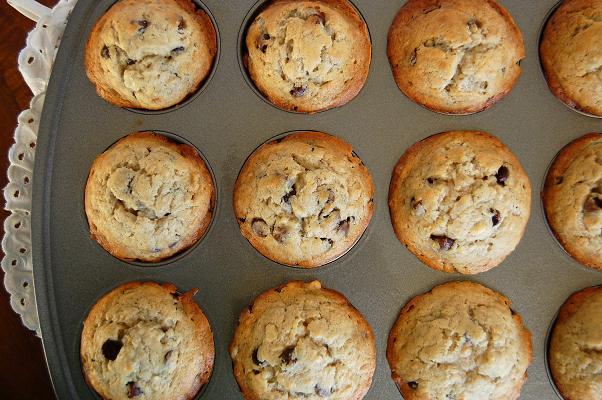 Banana Espresso Chocolate Chip Muffins
1 ½ cups mashed, very ripe bananas
½ cup granulated sugar
½ cup firmly packed light brown sugar
½ cup unsalted butter, melted
¼ cup whole milk
1 large egg
1/3 cup mascarpone cheese, at room temperature
1 ½ cups all-purpose flour
½ tsp instant espresso powder
1 ½ tsp baking soda
1 tsp salt
1 cup semisweet chocolate chips
Preheat oven to 350F. Spray a 12 cup muffin pan with nonstick cooking spray.
In a medium bowl, stir together the bananas, sugars, butter, mascarpone cheese, milk and egg.
In another medium bowl, whisk together the flour, instant espresso powder, baking soda, and salt. Make a well in the middle of the dry ingredients. Pour the wet ingredients into the well and stir until just combined. Fold in the chocolate chips.
Fill each sup about three-quarters full. Bake in the center of the oven for 20-25 minutes, until a toothpick inserted in the center of a muffin comes out clean.
Move the muffin pan to a cooling rack, and let cool for 15 minutes. After 15 minutes, remove the muffins from the pan and let them finish cooling on the cooling rack.
Muffins can be stored in an airtight container for up to 2 days.
Adapted from Baked: New Frontiers in Baking by Matt Lewis and Renato Poliafito