This Pear Nutmeg Jam Cake is a yummy buttermilk spice Bundt cake all covered with a pear nutmeg caramel glaze.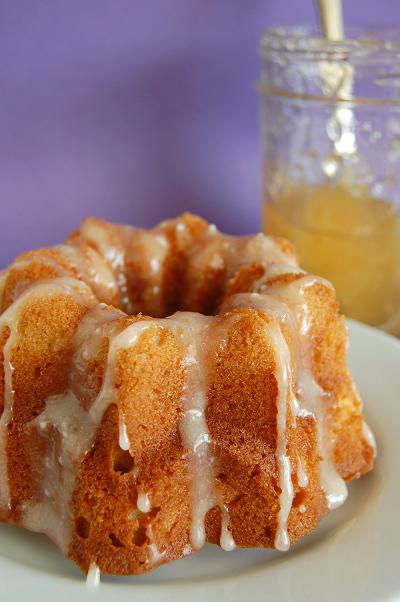 So one of the best things about going home, other than of course seeing my darling parents(loving you family) 😉 , is raiding my mom's cupboard for all her homemade jam.
My mother's yard is filled with a myriad of fruit from blackberry bushes to cherry trees she does have quite the variety…she even has a pear tree.
My mother and I share a love for so very few things.
When my mother shops for me she always tells me that if it physically repulses her she knows it must be something I like. 🙂
This is how she has shopped for me for years, it is in her defense, a system that seems to work quite well. 😉
But when it comes to food we do share a quite a few loves…nutmeg being one of them.
Nutmeg is both my mother and I's favorite spice.
I use it in so many things, both savory and sweet. I feel it is highly underused.
So in my mother's experimenting in jam making she decided to add nutmeg to her pear jam one year, and oh my, was that a good choice.
So whenever I am home I either steal (yes, stealing is wrong kids, don't do it…leave it to Peabody only to steal jam) or beg to get the pear nutmeg jam and the currant jam.
Both of which my mother tries to weasel out of not giving me.
She plays the guilt card and I play the guilt card right back…resulting in me getting my jam. 😛
I left this time with not one, but two jars of pear nutmeg but just one red currant (so that must be savored).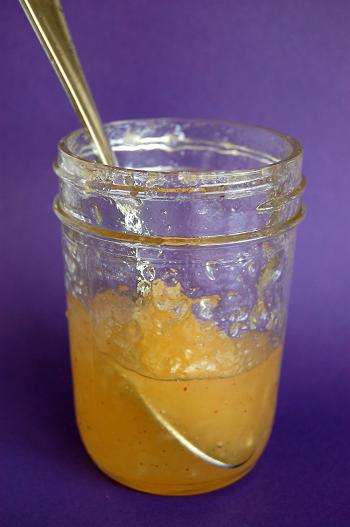 Fall has been on my mind a lot as of late.
I did a Fall Foods shoot and every since then I have been wanting all Fall foods.
I even went so far to burn my pumpkin candle.
Oh Fall, please hurry up.
With Fall on my mind, my mother's pear-nutmeg jam came out of the cupboard.
I saw a blackberry jam cake (which I have already made a version of that) but this one had a caramel sauce, and I thought that sounded perfect for pears.
And it was perfect.
I made my caramel on the light side since I added some jam to the glaze as well and wanted those flavors to not be overpowered by the caramel.
You can make your caramel darker, especially if you are not adding jam to the glaze.
As always it's a great day to order my cookbook.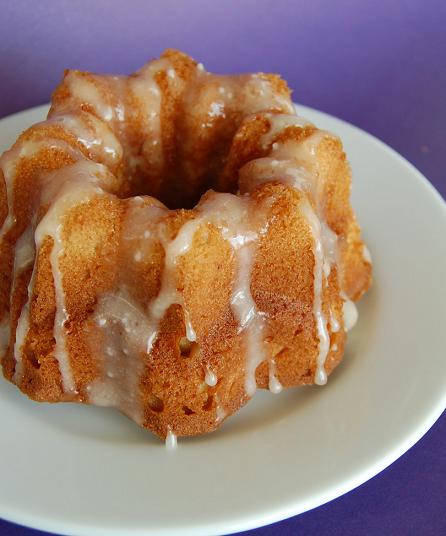 Want More Bundt Cake Recipes?
Strawberries and Cream Bundt Cake 
Bourbon Brown Sugar Pound Cake 
Bourbon Brown Butter Chocolate Chip Bundt Cake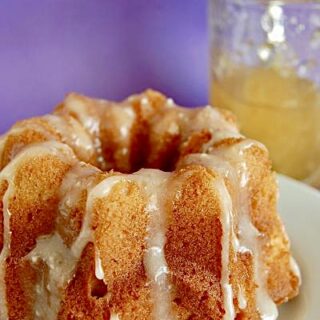 Pear Nutmeg Jam Cake
Ingredients
For the Cake:
2 ½ cups all-purpose flour, sifted
1 tsp ground cinnamon
½ tsp ground nutmeg
½ tsp salt
¾ cup buttermilk
¾ tsp baking soda
1 cup unsalted butter, slightly firm
1 cup superfine sugar
½ cup dark brown sugar
3 large eggs
¾ cup pear-nutmeg jam
½ tsp vanilla extract
For the Pear-Nutmeg Caramel Glaze:
¼ cup superfine sugar
¼ tsp lemon juice
¼ cup heavy cream
1 cup strained powdered sugar
1/3 cup pear-nutmeg jam
Instructions
For the Cake:

Preheat oven to 325F.


Butter and flour a 9-inch Bundt pan(I used mini ones).


Set aside.In a large bowl whisk together the flour, spices, and salt.


Set aside.

Combine buttermilk and baking soda and let stand for 7-8 minutes.

Cut butter into 1-inch pieces and place in the bowl of an electric mixer fitted with the paddle attachment.


Mix on medium speed for 2 minutes, until smooth and lightened in color.


Add the superfine sugar, 1 to 2 TBSP at a time, taking 3 to 4 minutes, then add the brown sugar, taking 2-3 minutes.


Scrape the bowl down.

Add the eggs, one at a time, beating for 1 minute after each addition, then blend in the preserves and vanilla.

Reduce the mixer speed to low and add the flour mixture alternately with the buttermilk mixture, dividing the flour into three parts and the buttermilk into two parts, beginning and ending with the flour.


Mix just until blended after each addition.

Scrape down the side of the bowl as needed.

Spoon the batter into the prepared pan, smooth top with the back of a spatula and bake for 1 hour and 15-20 minutes.


The mini ones took about 40-45 minutes.


The cake will be done when the top is firm and the sides begin to release, and a wooden skewer inserted in the center comes out clean.

Remove from the oven and place on a cooling rack for 20 minutes.

While cake is cooling, prepare the glaze.


When ready to glaze cake, invert it onto the rack, gently lift off the pan, and place the rack on a rimmed cookie sheet.

Immediately pour the glaze over the warm cake.


Work quickly as glaze begins to harden as soon as it is poured on the cake.

For the Pear Nutmeg Caramel:

Have ready a pastry brush and glass of cold water.


Combine the superfine sugar and the lemon juice in an 8-inch skillet set over low heat. (Wet the brush and gently brush the sides of the pan occasionally to remove any stray sugar crystals)

Continue to cook the sugar on low heat until it is melted and turns a caramel color(I went for a less darker color).


As the edges begin to deepen in color, do not stir the syrup.


Instead, carefully tilt the skillet and slowly swirl the syrup around the pan until it is evenly browned.


Remove from the heat and add the cream, stirring constantly until the mixture is smooth.

Blend in the powdered sugar and jam.


Keep warm until ready to use int a skillet filled with 1-inch of hot water.