These Painkiller Cocktail Jello Shots have rum, pineapple juice, cream of coconut, orange juice, and a pinch of fresh nutmeg.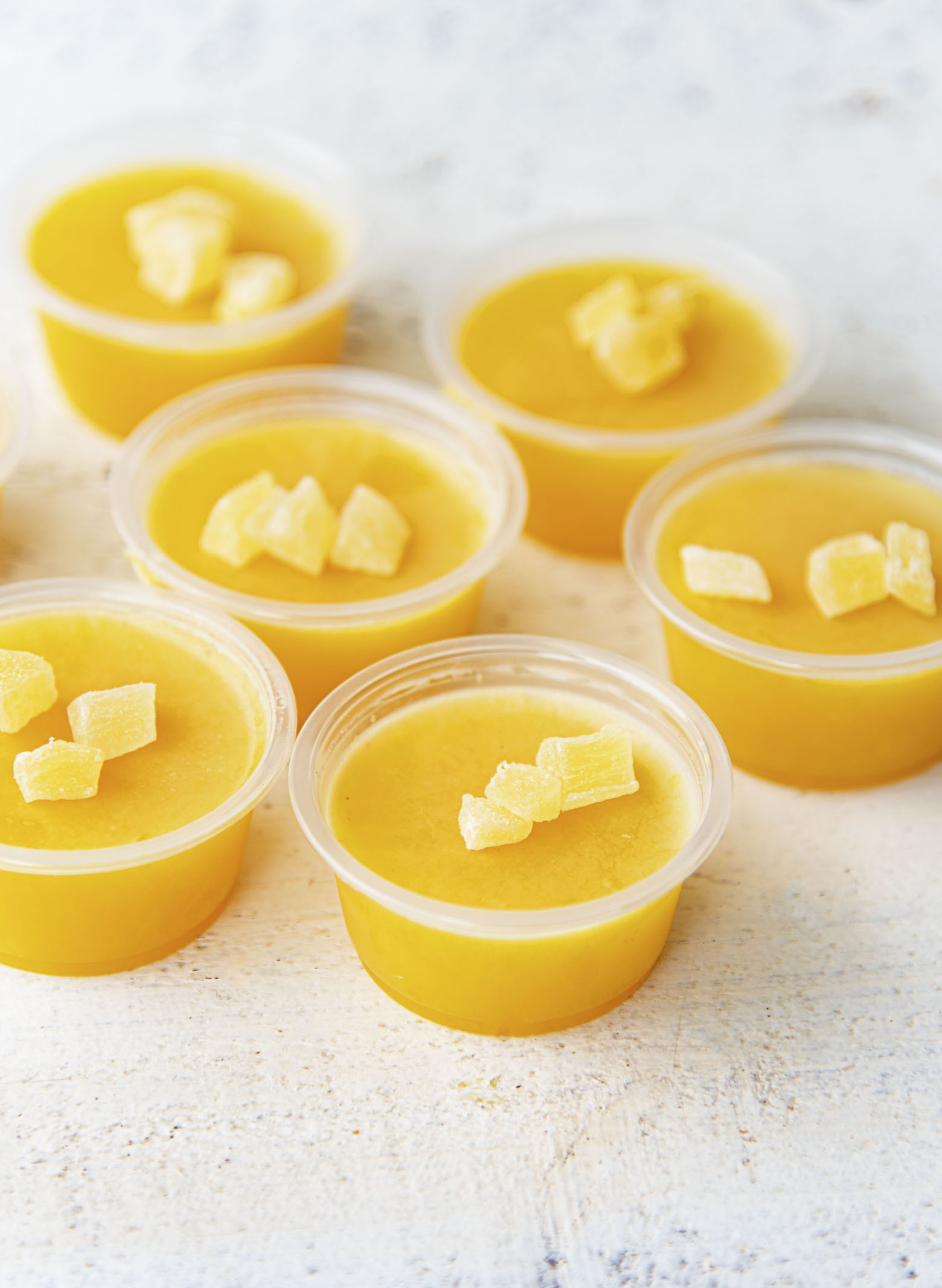 These Painkiller Cocktail Jello Shots are a gelatin twist on the classic tropical cocktail.
The Painkiller cocktail is actually trademarked by Pusser's Rum as their signature cocktail.
For it to be a true painkiller you need to use their rum.
Do you have to use that rum?
Technically no.
I mean it's not like the Pusser's rum police will come crashing into your party if you make it with other rum.
Or maybe they will, I'm not sure about their company policy. 🙂
Though I do know many years ago they sued a bar for using the name of the cocktail and for serving it with other rums.
So to be safe (I kid) I did use it in my jello shots and I found the rum at my local Total Wine store.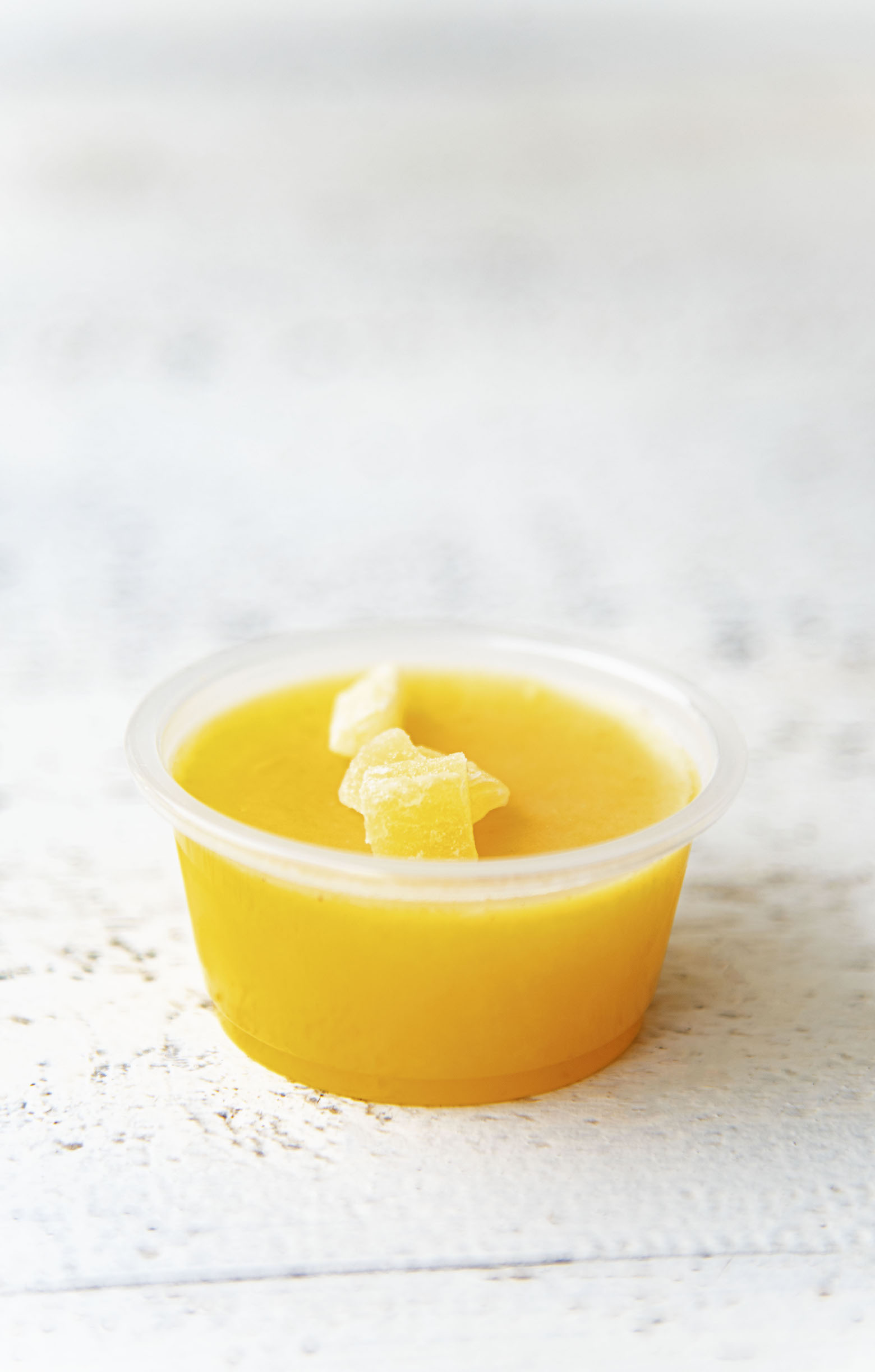 Alcohol has a long history of being used as a painkiller.
I often think back to the old west movies where they would have the guy they were working on take shots of whiskey.
Then again back then they used opium and cocaine too. 🙂
Which in their defense…did stop pain.
But you know…not that great for you.
Today's use of alcohol as a painkiller tends to come in the form of drinking margaritas after a bad day with your coworkers at happy hour.
Or wallowing after a break up.
But these jello shots are more about celebrating than taking away pain.
Though I fully admit to throwing back jello shots at hockey tournaments when everything aches. 🙂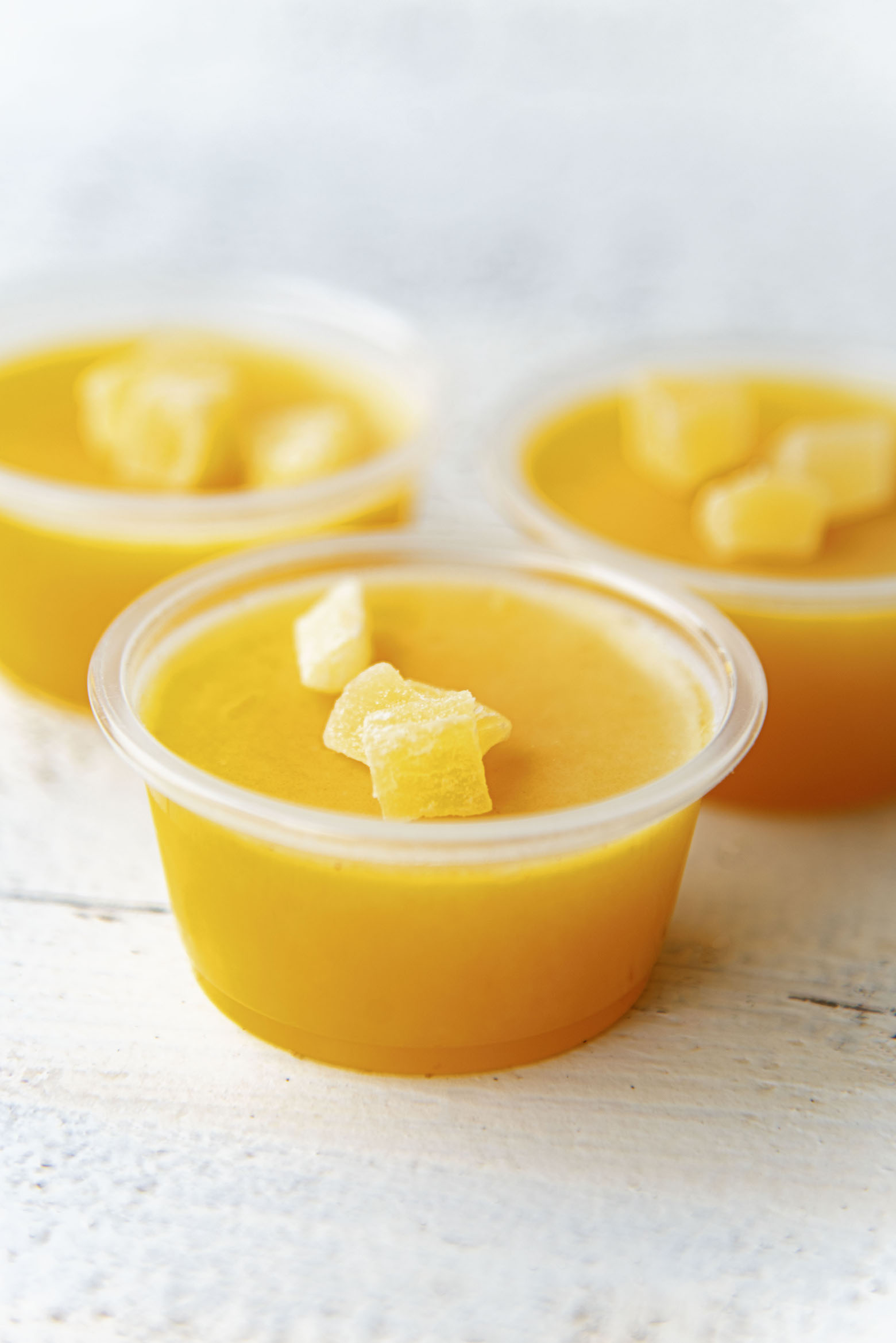 You may be looking at the ingredients and saying what is the difference between a Painkiller and a Pina Colada?
Both are pineapple juice based.
Or in the case of this recipe both pineapple juice and pineapple gelatin.
They both use cream of coconut.
Though the Painkiller uses far less than the pina colada.
And they both are rum based cocktails.
The Painkiller however has orange juice.
As do these jello shots.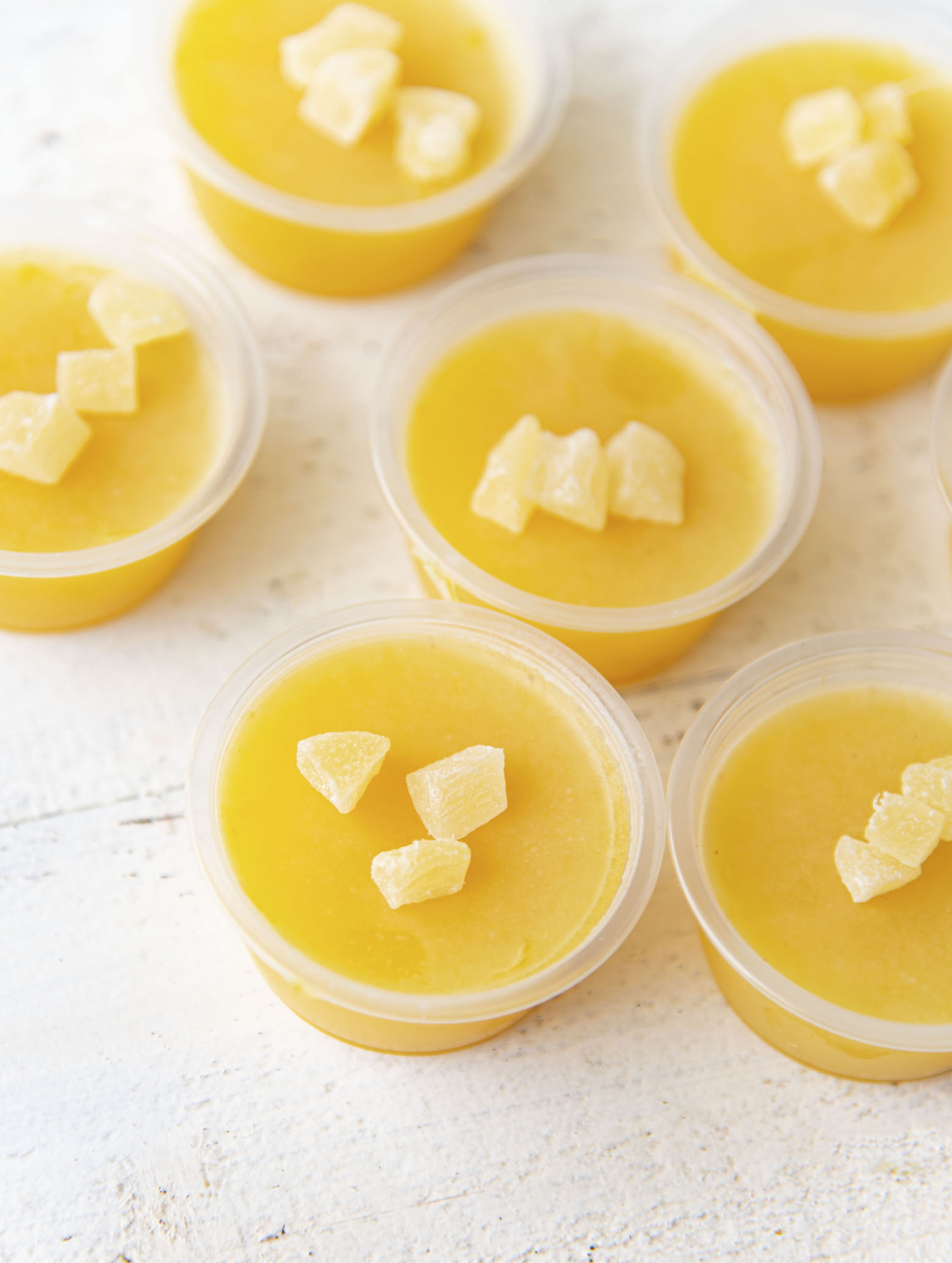 Painkillers also have a dash of freshly ground nutmeg as well.
Which I added to the jello shots too.
If you are not a fan of nutmeg you can always skip it.
I happen to love nutmeg so I made sure to use it.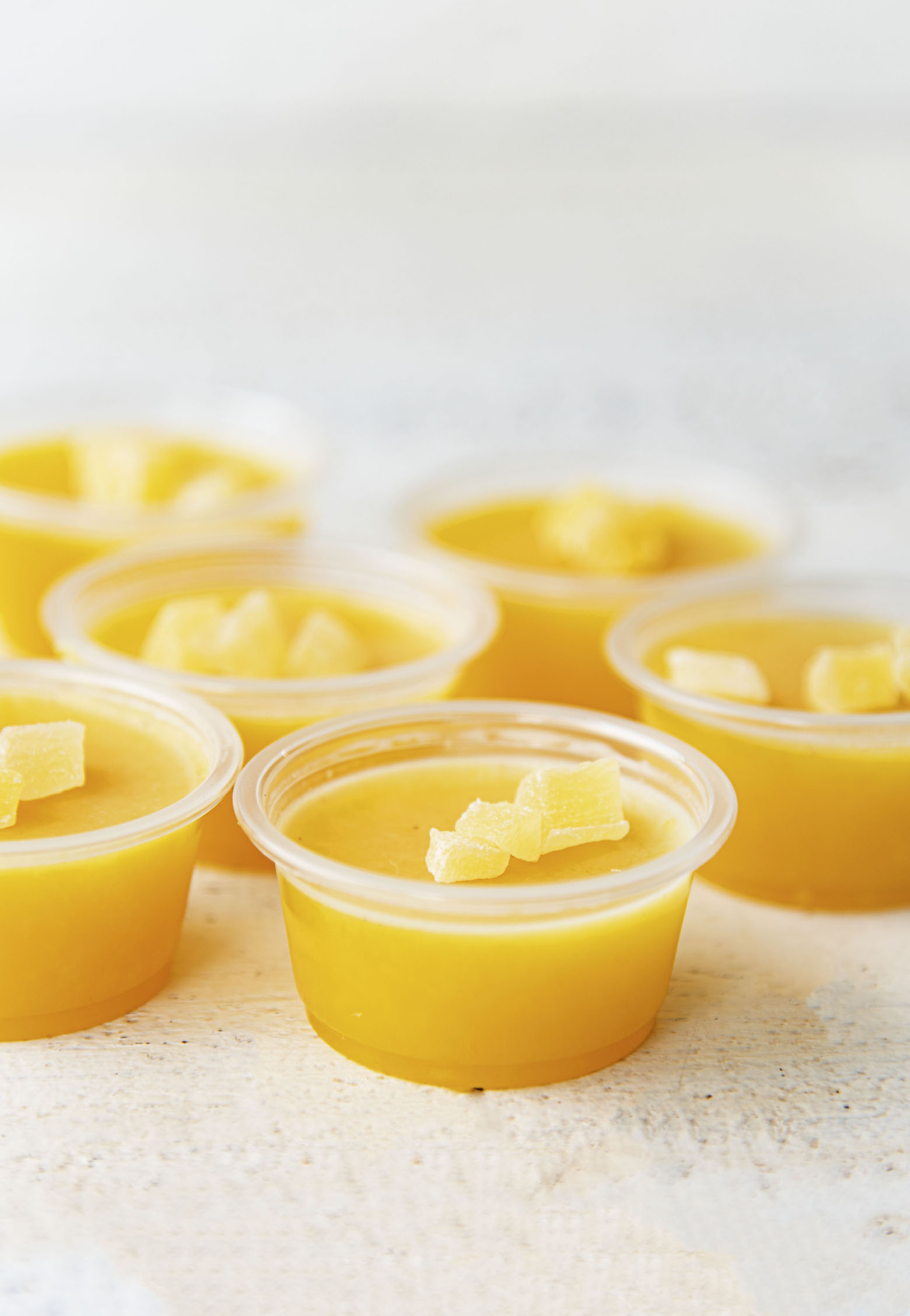 Things to remember when making Jello Shots.
When throwing a party, you'll probably want to prepare 4-6 Jello Shots for each guest.
This batch uses 6 ounces of gelatin and so you will get around 18-20 Jello shots.
If doing a half recipe and only using 3 ounces of gelatin you will only get 8-10 Jello shots depending on how you pour.
If using a garnish, don't place the garnish on the jello shot until just ready to serve.
And as always it's a great day to order my cookbook.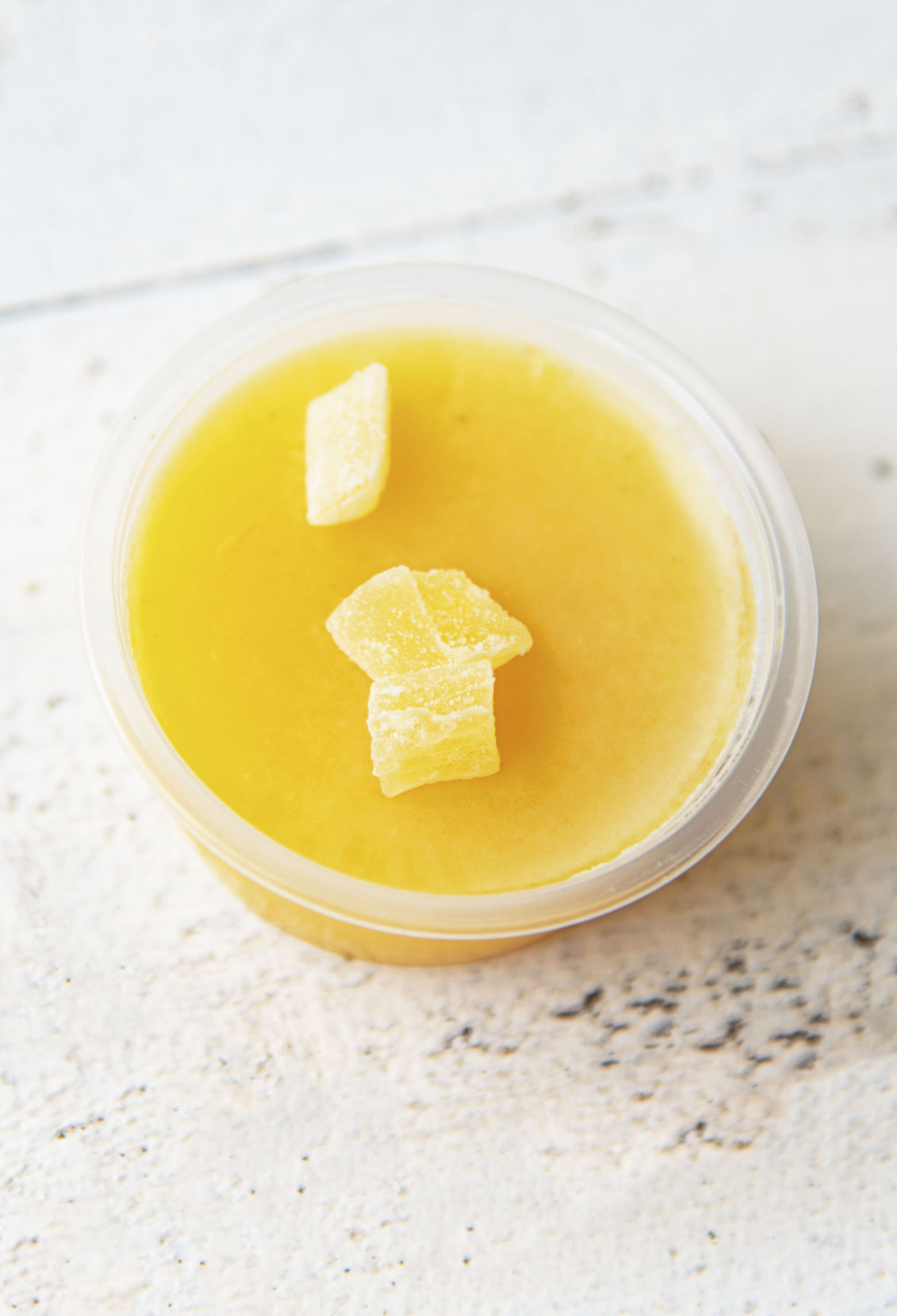 Want More Jello Shot Recipes?
Peanut Butter Grape Jelly Jell-O Shots
Strawberry Ice Cream Jell-O Shots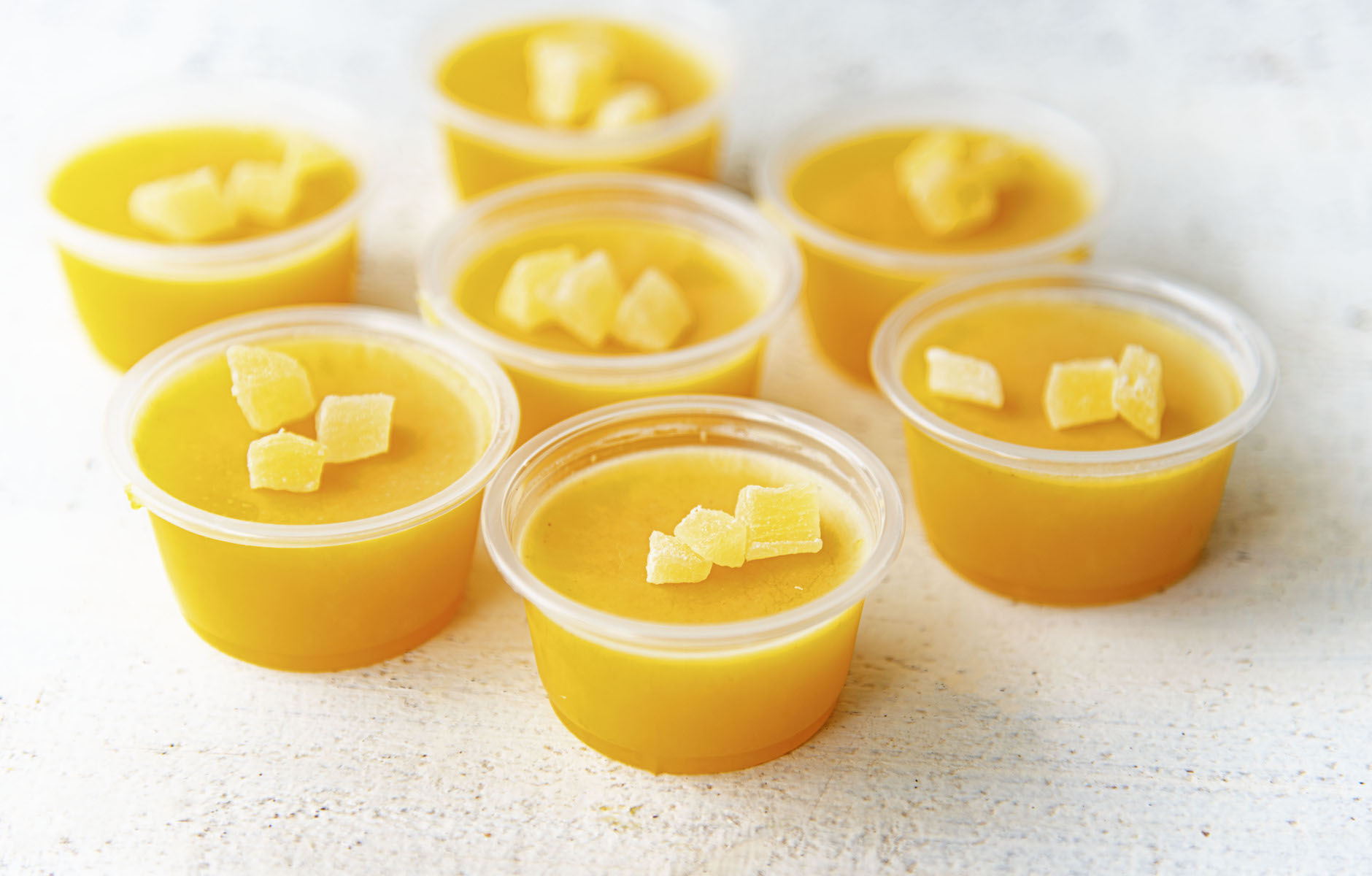 Painkiller Cocktail Jello Shots
Ingredients
1 1/2 cups pineapple juice
1 1/2 cups orange juice
2 (3 oz) packages Island Pineapple Jell-O
3 TBSP cream of coconut
1 cup Pusser's rum
pinch of fresh nutmeg
Instructions
Bring the pineapple juice to a boil.
Empty jello powder into a large mixing bowl and add the boiling pineapple juice.
Continue stirring for two minutes or until the jello is completely dissolved.
Whisk in the cream of coconut and mix until dissolved.
Add in the orange juice and 1 cup rum.
Stir in the nutmeg.
Stir until mixed and pour into 2oz. cups filled 1/2 to 3/4 of the way.
Garnish with diced dried pineapple if desired.