The Grinch Sugar Cookie Cups have a sugar cookie dough truffle inside a vanilla candy melt cup all topped with a little heart.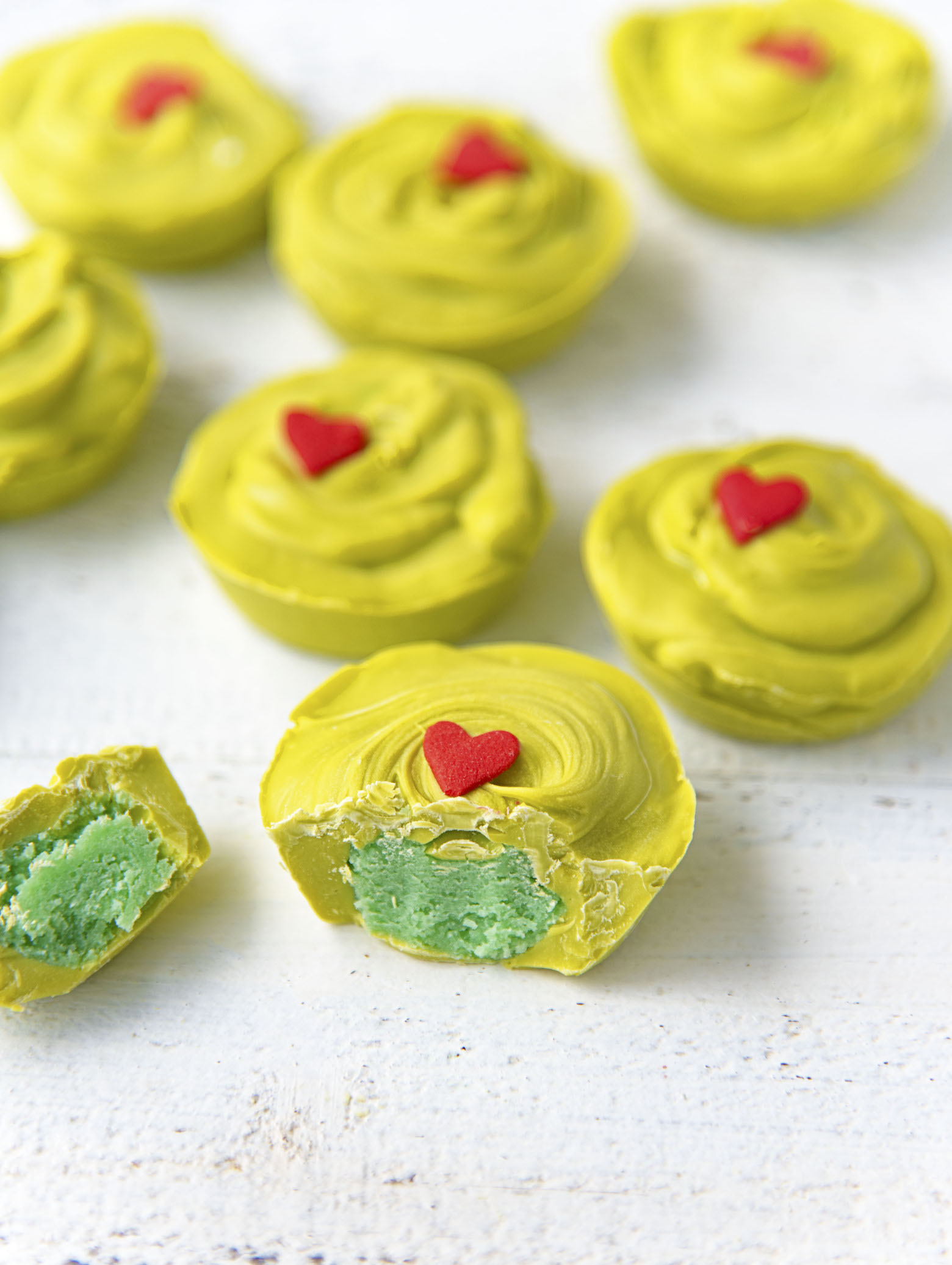 The Grinch Sugar Cookie Cups are the latest recipe to continue my Grinch obsession.
Now, it didn't used to be an obsession.
But now, each year, I HAVE to make something Grinch themed.
It's tradition.
Some of you may remember a few years back I found out that a long time reader and all around awesome person had a son.
A son who LOVED the Grinch.
Not just at Christmas.
But all year long.
And how happy she was that I was making Grinch recipes.
So I made a point to make at least one Grinch recipe a year.
Last year, I did an entire Grinch week.
Which was super fun.
This year I had planned on making more than one Grinch themed item but the year just got away from me.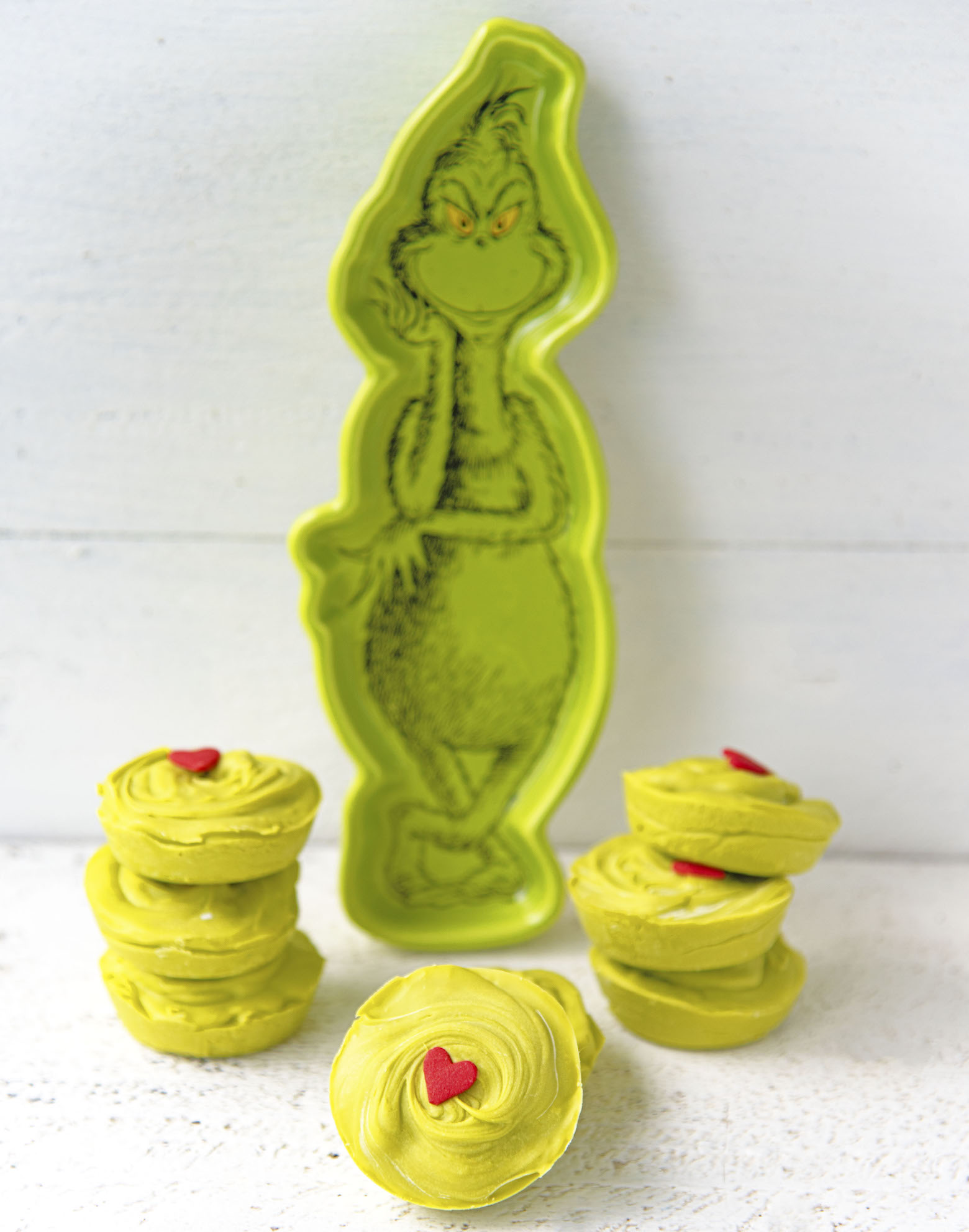 If you have ever read any of my Grinch posts you know that I am team Grinch (well, really team Max).
But I'm team Grinch before his heart grew.
For I relate to him.
I mean, here he is.
Just your average introvert.
Who just wants to stay up in his cave with his dog.
Spend his days cozying up reading a good book in peace and quiet.
But can he get peace and quiet?
No.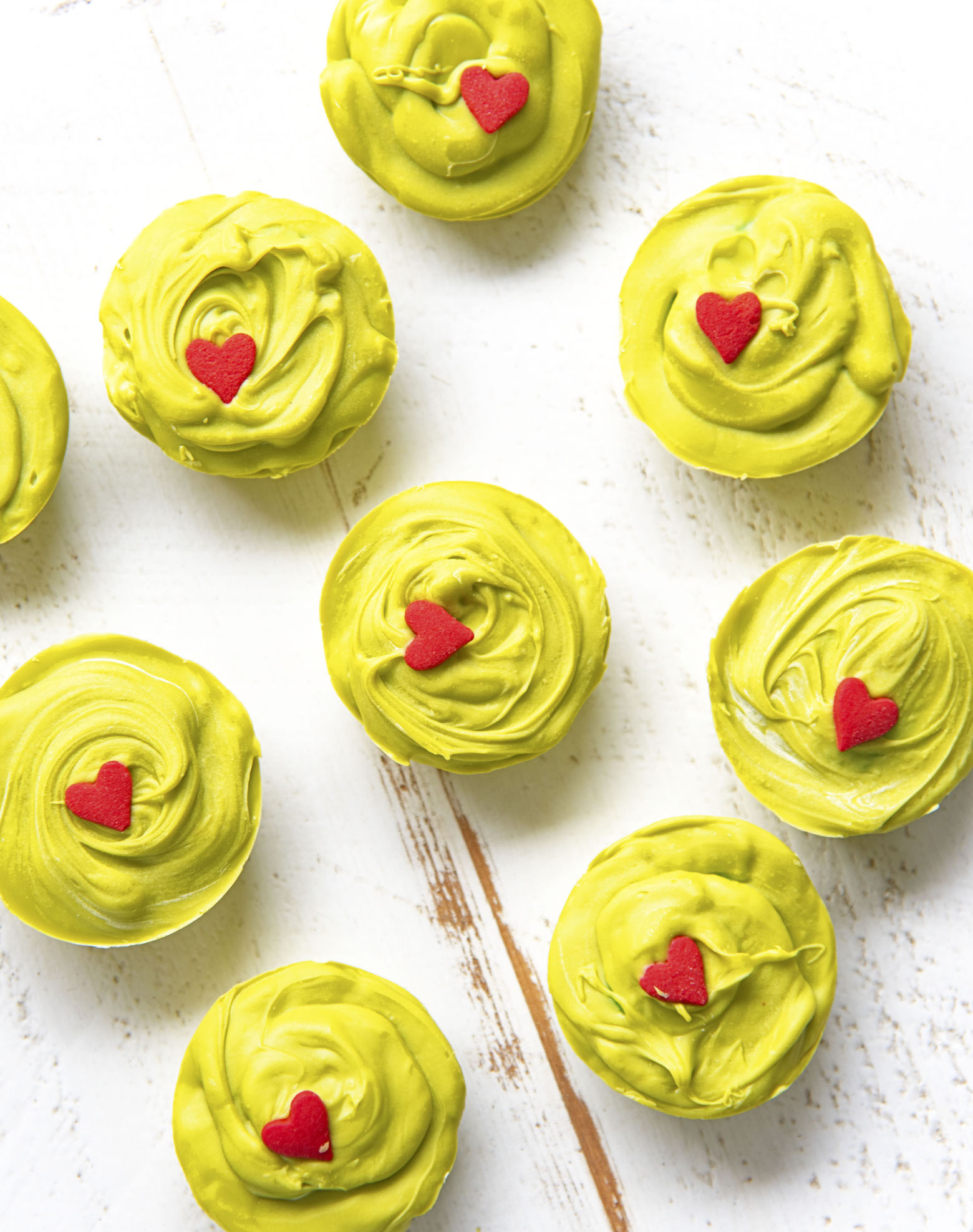 He's got to live with the nonsense the Who's create.
If you have ever had grade school children in band you know what he is upset about.
Imagine your kids playing the recorder while beating the drums constantly.
That's where the Grinch was at.
I'm more than sure that any parent who has a kid with a recorder has thought long and hard about all the ways they could smash it into a million pieces.
And then of course the singing.
Which I'm sure the first few times he heard the song he was fine with it.
But just like an overplayed song on the radio he was like not this crap again.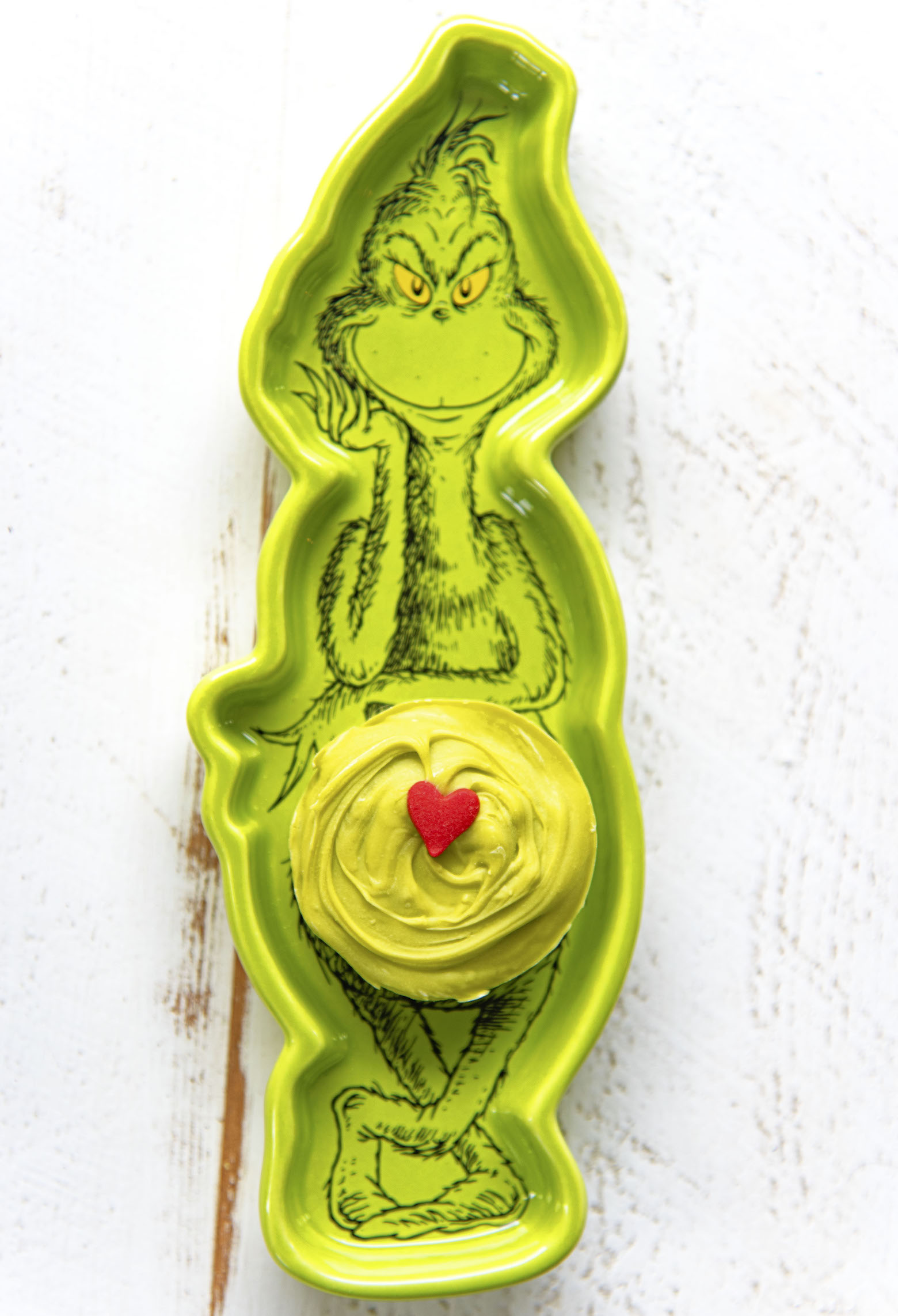 Oh sure, he stole from children.
Which isn't that great.
But he didn't murder them.
He didn't take all their stuff.
Just the Christmas stuff.
So those kids had all their other toys to play with.
He went and got Cindy Lou Who some water.
How bad can he really be?
Plus, he's a dog owner.
And yeah, he made him be a reindeer but what dog owner hasn't dressed their dog up once or twice?
So I say let the man have his peace. 🙂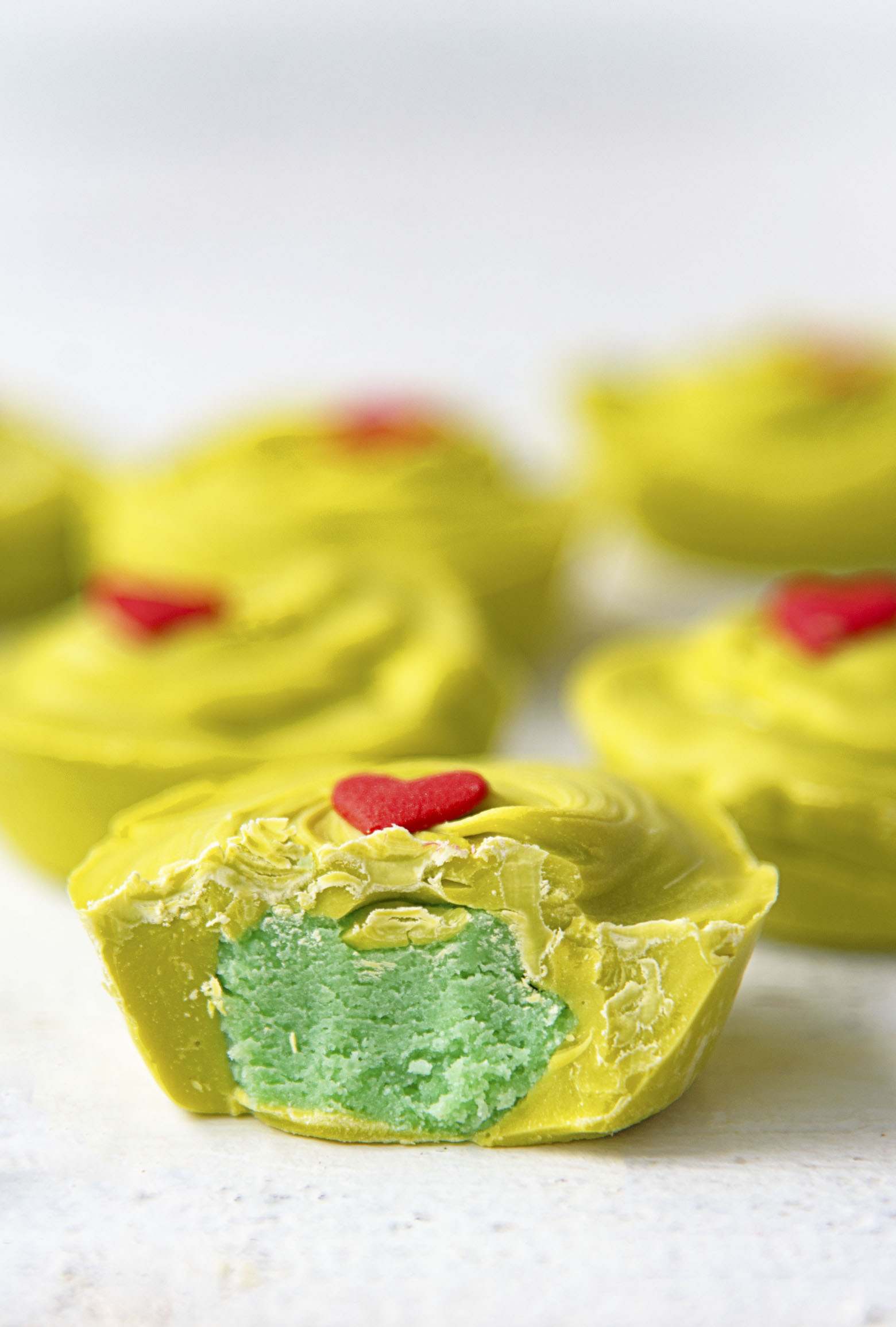 Also, let him have some of these Grinch treats.
Now, these are definitely for kids or adults with a sweet tooth.
Nothing really cuts the sweetness with these.
I based them off of sugar cookie dough cups I made years ago.
You will need to heat treat the flour since these are not baked.
Most likely you will have leftover filling.
I suggest just rolling them into balls and sticking a heart on them.
They are good on top of ice cream or oatmeal.
Your kids will think you are awesome if you put it in their oatmeal. 🙂
By the way, it's a great day to buy my cookbook !
The Grinch would want you to.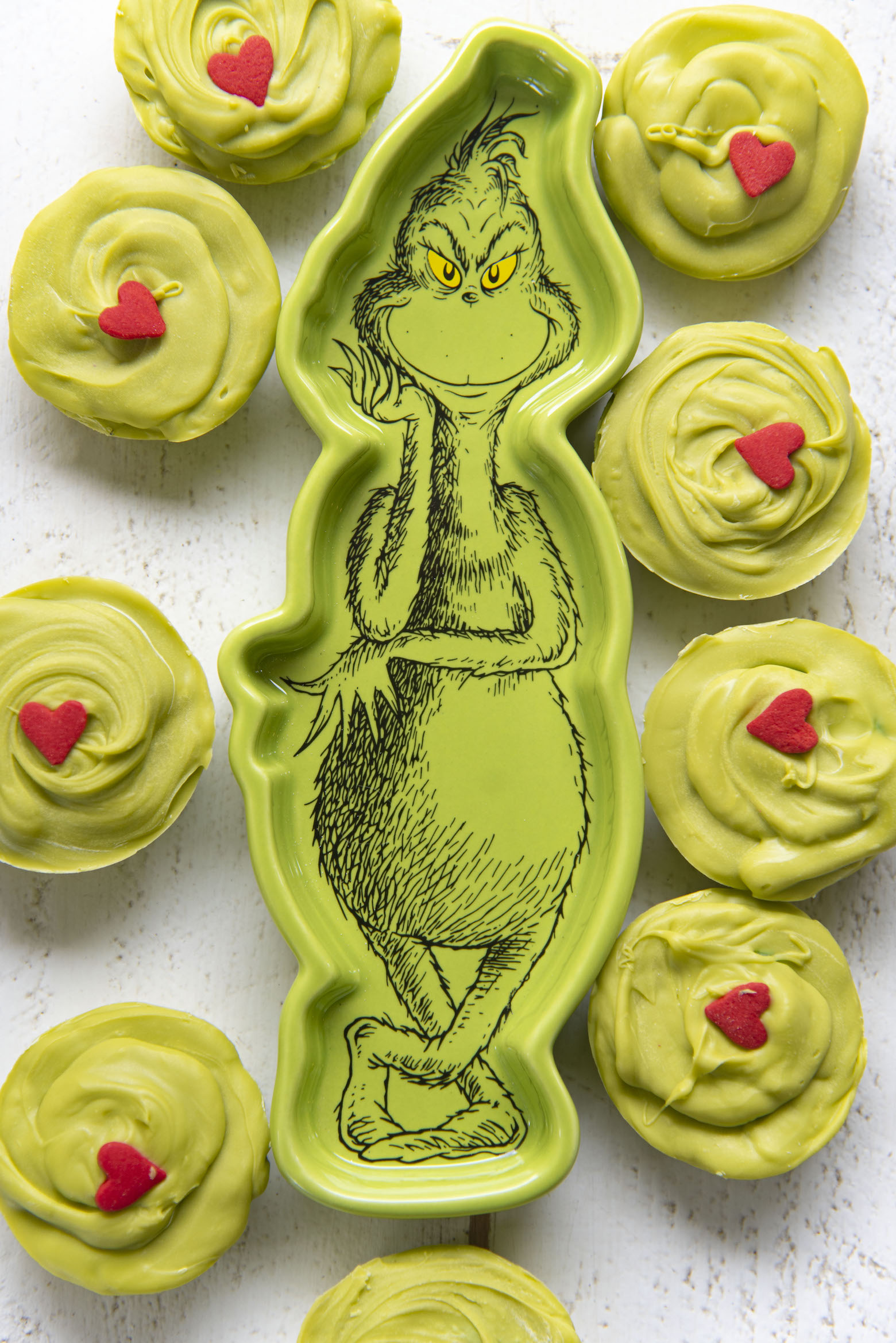 Want More Grinch Recipes?
The Grinch Peppermint Cheesecake Cups
The Grinch Buttercream Sandwich Cookies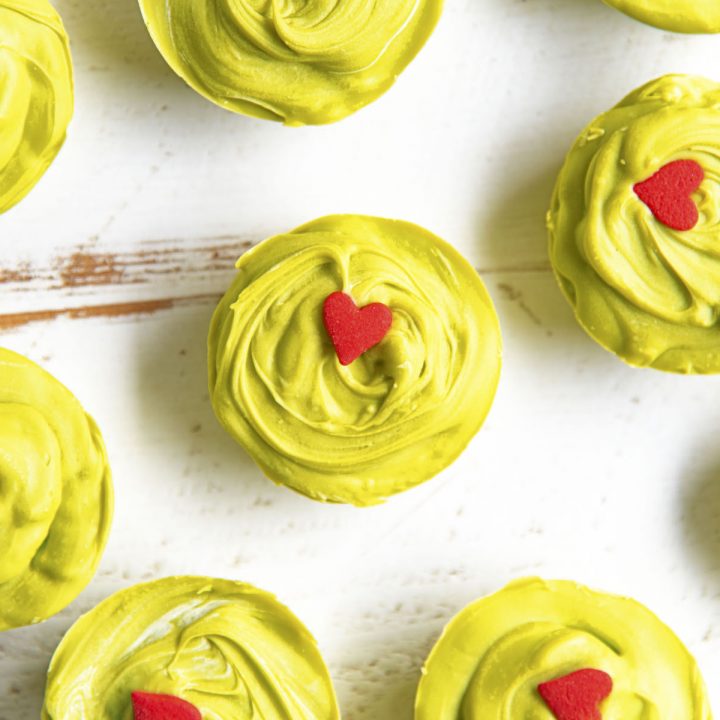 The Grinch Sugar Cookie Cups
Ingredients
For the Sugar Cookie Dough Truffle:
½ cup unsalted butter, at room temperature
¾ cup granulated sugar
1 tsp. vanilla extract
½ tsp. salt
2 cups all-purpose flour (heat treated)
14 ounces sweetened condensed milk
green food gel
For the Candy Cups:
24 ounces green candy melts
heart sprinkles for garnish
Instructions
Using a stand mixer (or a bowl and beaters), cream together the butter and sugar until light and fluffy, about 3 minutes.
Beat in vanilla.
With speed on low, slowly add heat treated flour, alternating with condensed milk, beat well after each addition.
Add in the green food gel if using and mix until the color is evenly dispersed through the dough.
Shape balls into 1-inch balls and then press down to flatten it slightly.
Line a mini muffin tin with mini cupcake liners. Or you can lightly spray the mini muffin tin with baking spray (I went that route this time).
Heat the candy melts in a saucepan set over another saucepan of simmering water to form a double boiler. You can use the microwave but I really like to keep a close eye on my candy melts as they melt. Which is harder to do in the microwave.
Stir until melted.
Spoon (or pipe) enough candy melts into the each cupcake liner to cover the bottom of it.
Set cookie dough ball into center of each liner.
Pour candy melts over cookie dough balls to completely cover.
Top with a heart sprinkle.
Place in refrigerator for 4 hours.