The Grinch Spiked Green Lemonade is made with lemonade, Midori melon liqueur, and vodka. All with red lemonade ice cubes.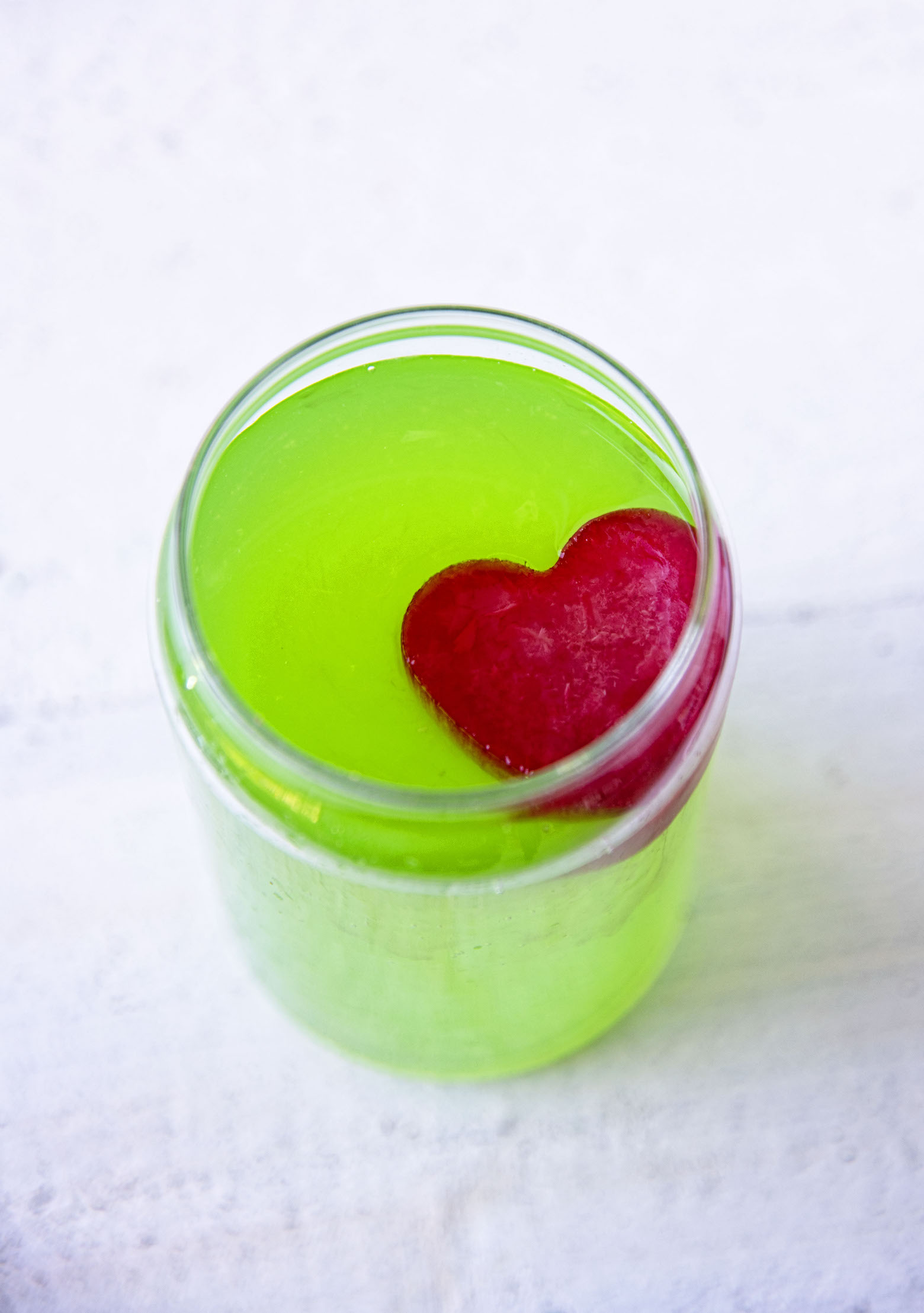 It's Grinch Week! But it's also Tipsy Tuesday.
So why not combine the two?
And most years December 1st is the start of Booze on the Shelf.
But let's face it, most of this entire year has been booze on the shelf for people. 🙂
So we are skipping it this year.
Doesn't mean I won't be making cocktails.
Because clearly I am.
It just means I'm not dedicating an entire month to it.
Now you may be saying…um, Peabody, this drink has booze in it.
Didn't you just say in your last post this week was in honor of a child?
Yes.
But that child has a mom. 🙂
And sometimes moms need a little something extra in their lemonade.
Especially around the holidays and dealing with a certain Elf.
Heck, non-moms need a little something extra in their lemonade from time to time as well.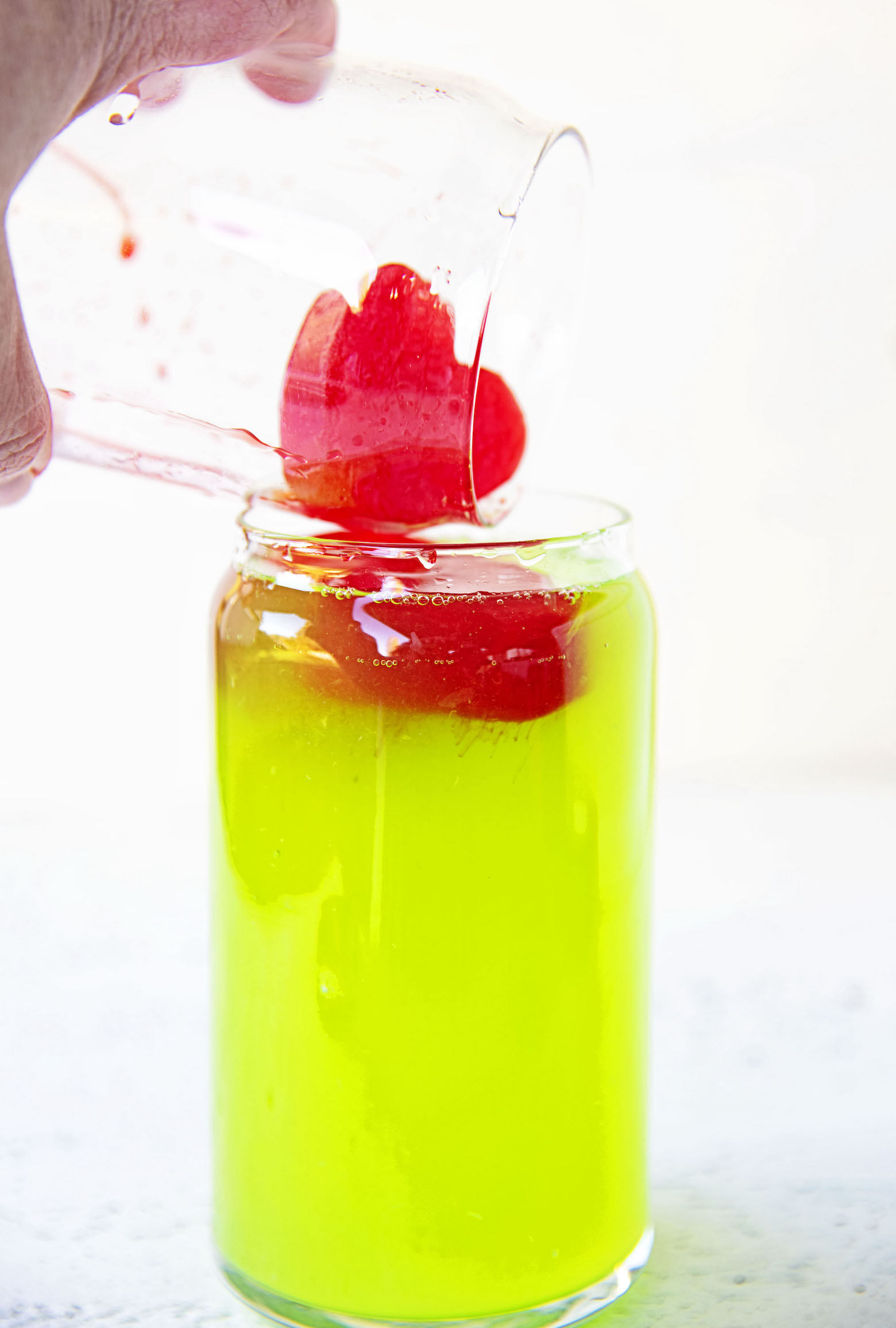 Plus The Grinch Spiked Green Lemonade can easily be just made into lemonade with some spring green food coloring for the kiddos.
The hearts are just lemonade and red food coloring.
Which I prefer that to just plain water.
I much prefer my watered down alcoholic drink to at least not be watery. 🙂
Which speaking of the hearts…they will melt.
Because the Grinch became a bleeding heart. 😀
You could try making some Jell-O jiggler hearts and put them in there if you want instead.
Those will hold up a little longer than an ice cube.
But I actually like the bleeding heart theory though. 😀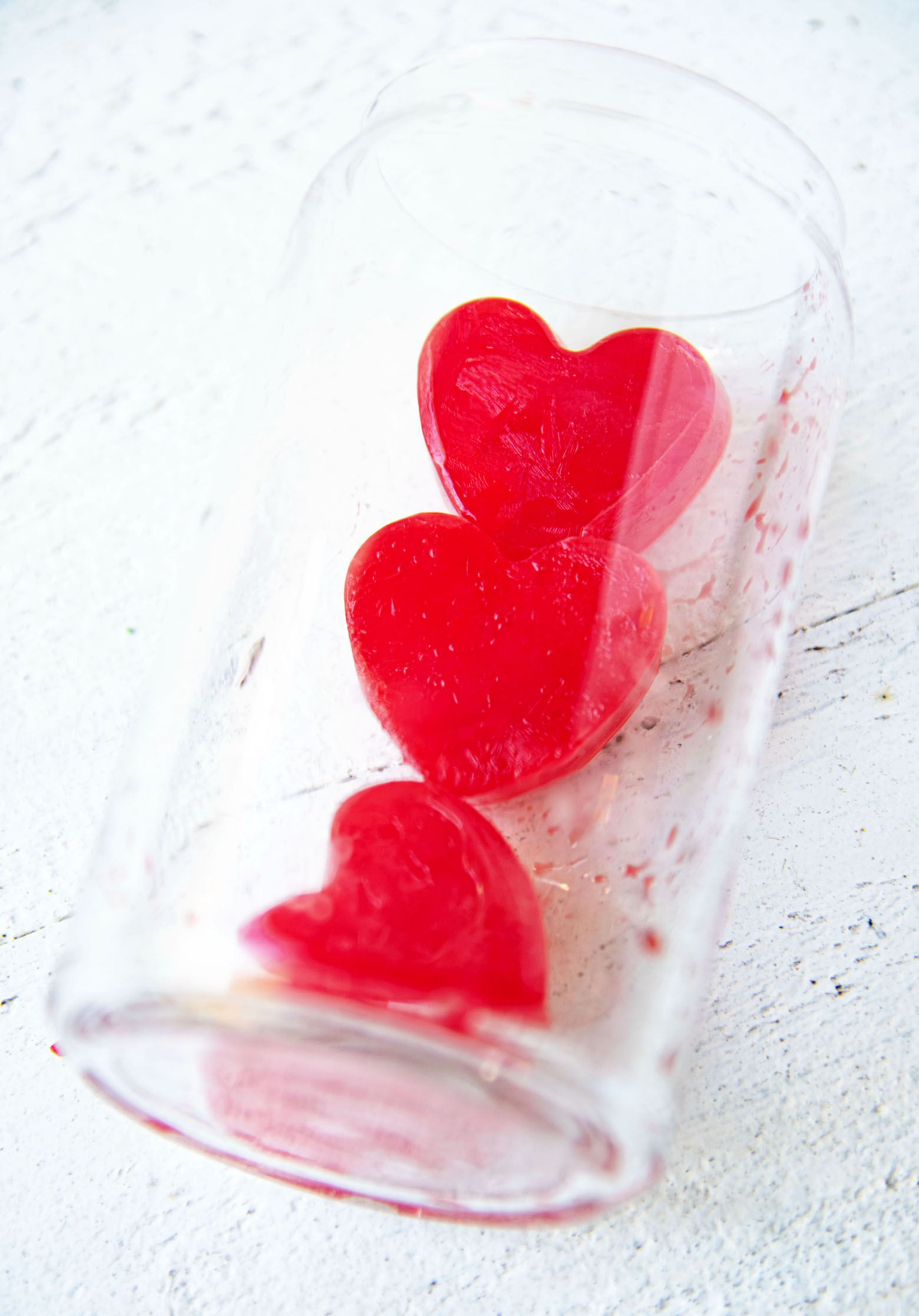 Speaking of bleeding hearts…you will get your hands red when you plop the hearts into the drink.
Then you might forget about that and look down later and think to yourself why am I bleeding?
But you won't be bleeding so it's okay. 😀
Especially since the UPS guy no longer rings the doorbell.
They just drop and go.
So they don't have to look at me strangely when I open the door with red stained hands. 😀
When I cook with beets or bake with fresh cherries I strike fear in the UPS man when I open the door.
With my apron and hands covered in red stain.
I like to think it sends them a message to treat my packages right. Ha!
Again, if you don't like the idea of the bleeding heart you can make heart shaped jello jigglers.
If you are not a fan of melon flavored liqueur you can skip it but you will need to add more vodka (twist your arm).
You will also need some green food coloring because without the melon liqueur you won't get the green color.
Though I really do love the neon green color the melon liqueur turns the lemonade.
P.S. The Grinch would want you to buy my cookbook Holy Sweet!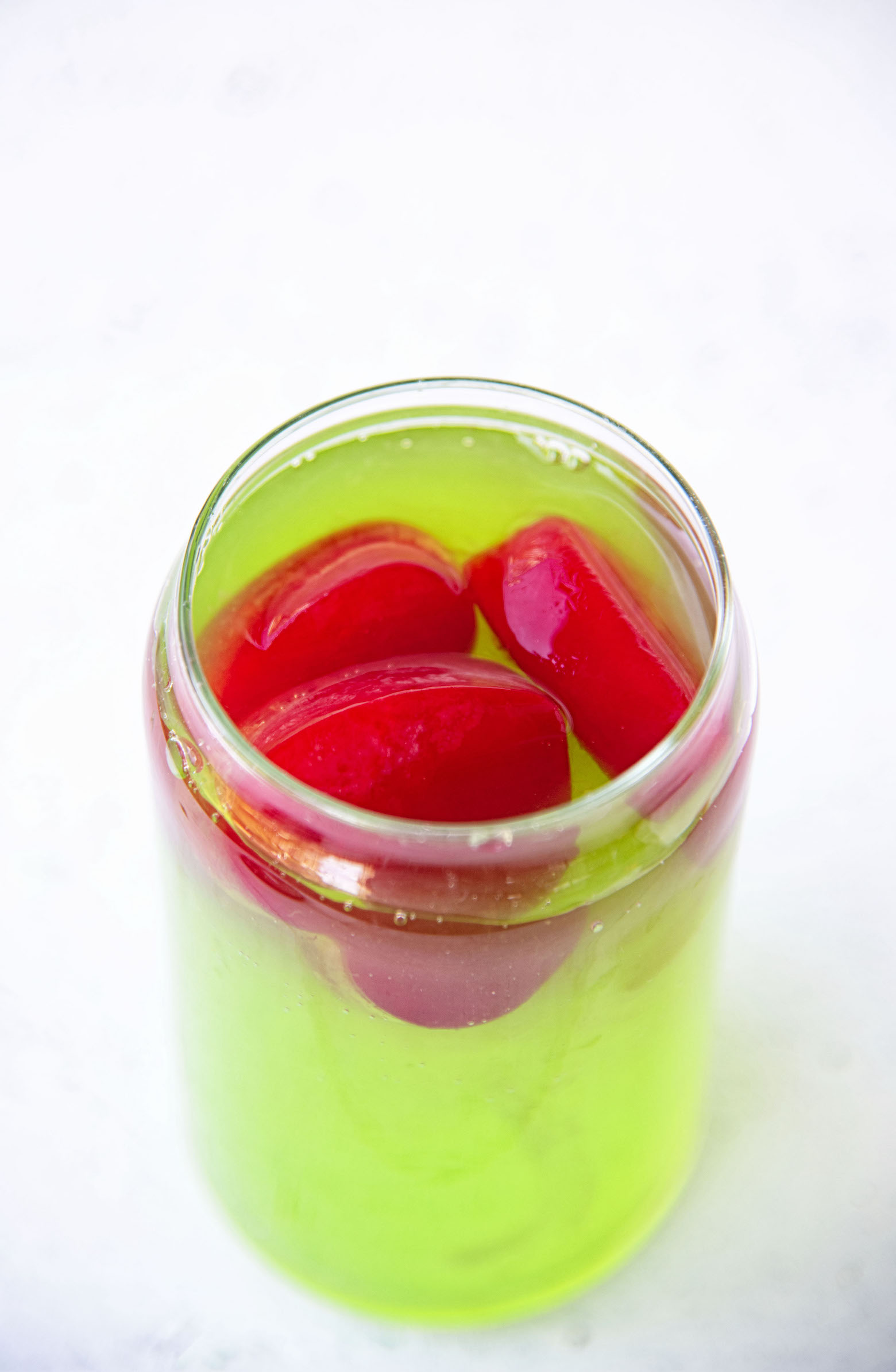 Want more Grinch recipes?
The Grinch White Chocolate Mint Fudge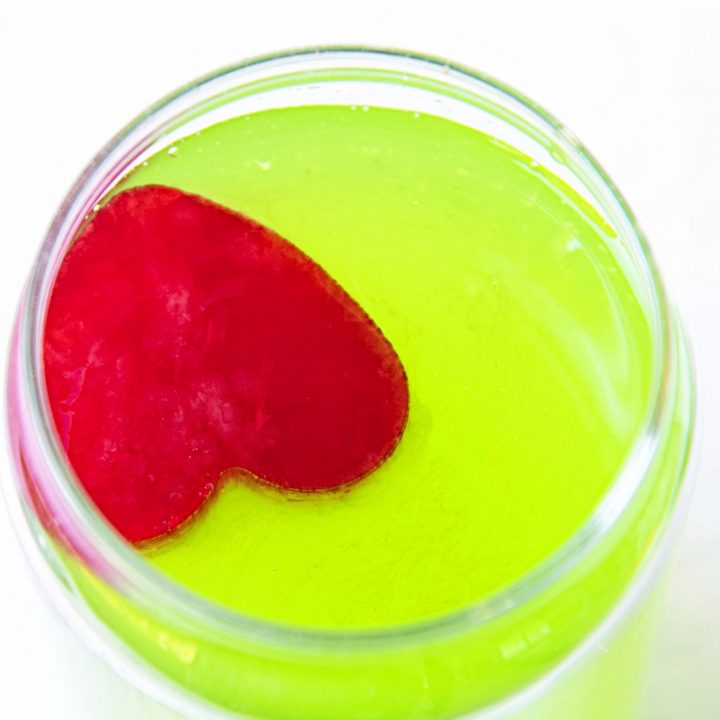 The Grinch Spiked Green Lemonade
Ingredients
For the Ice Cubes:
2 cups lemonade
red food gel
For the Drink:
2 oz. melon liqueur (like Midori)
2 oz. vodka
4 oz. lemonade
Instructions
For the Ice Cubes:
Add red food gel to the lemonade and mix until the lemonade is red in color.
Carefully pour into mini heart molds.
Freeze overnight.
For the Drink:
Combine the melon liquor, vodka, and lemonade in a shaker.
Shake.
Pour into a glass.
Add the heart shaped ice cubes and enjoy.