These Harvest Jello Shots are made with orange jello, spiced rum, orange liqueur, cranberry juice, lime juice, and topped with candied orange.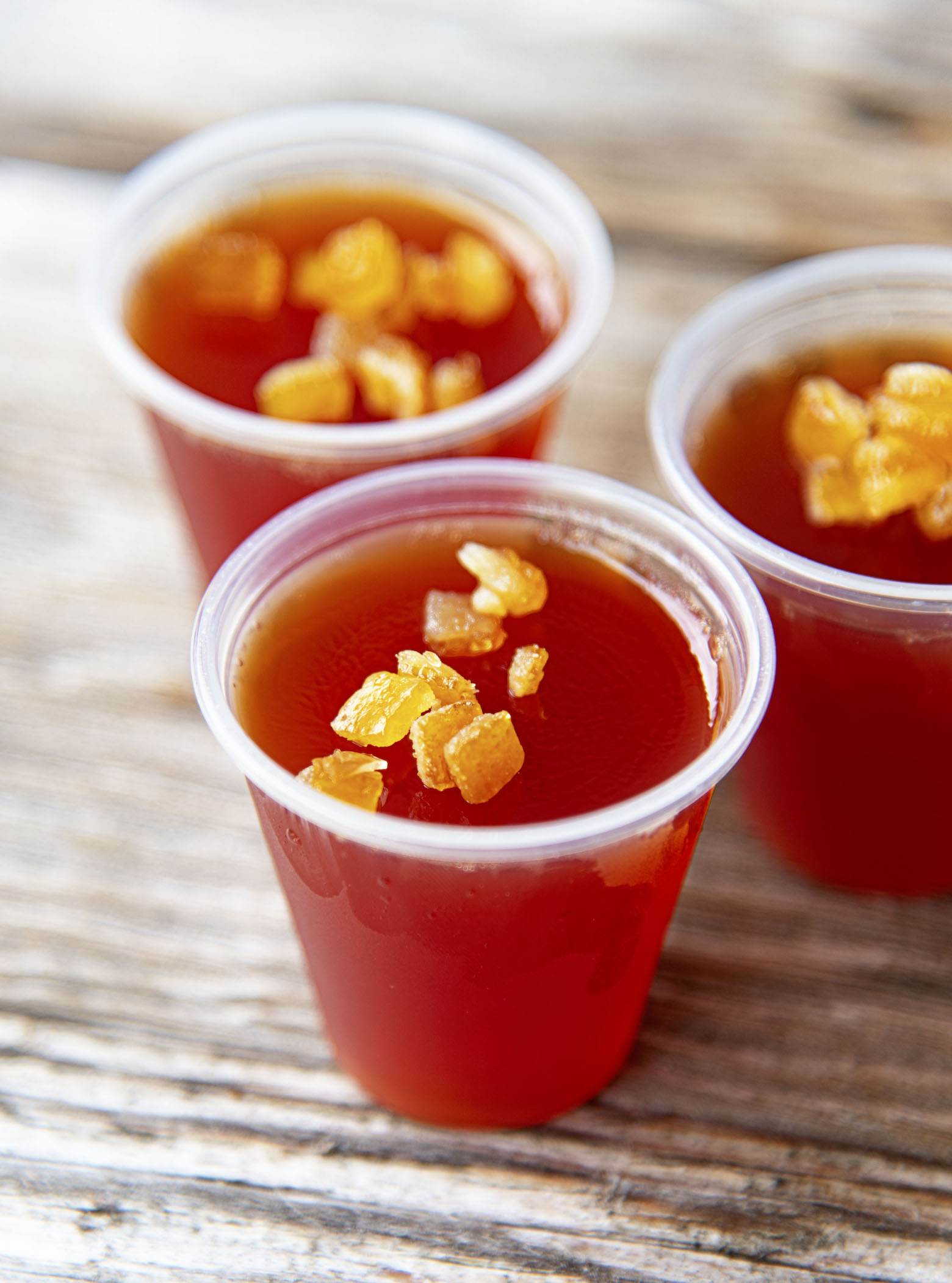 Often I post a drink recipe and usually at least one person will tell me that's not what we call it.
Okay.
I believe you.
But where I based my recipe off of they called it….fill in the blank.
So that's why I called it that.
Take these Harvest Jello Shots.
I based them off looking for my search for fall shots using spiced rum.
And a Harvest Shot popped up.
Is that a real thing?
No idea.
Probably. 🙂
Does the name really matter?
Not to me.
I care about what it taste like.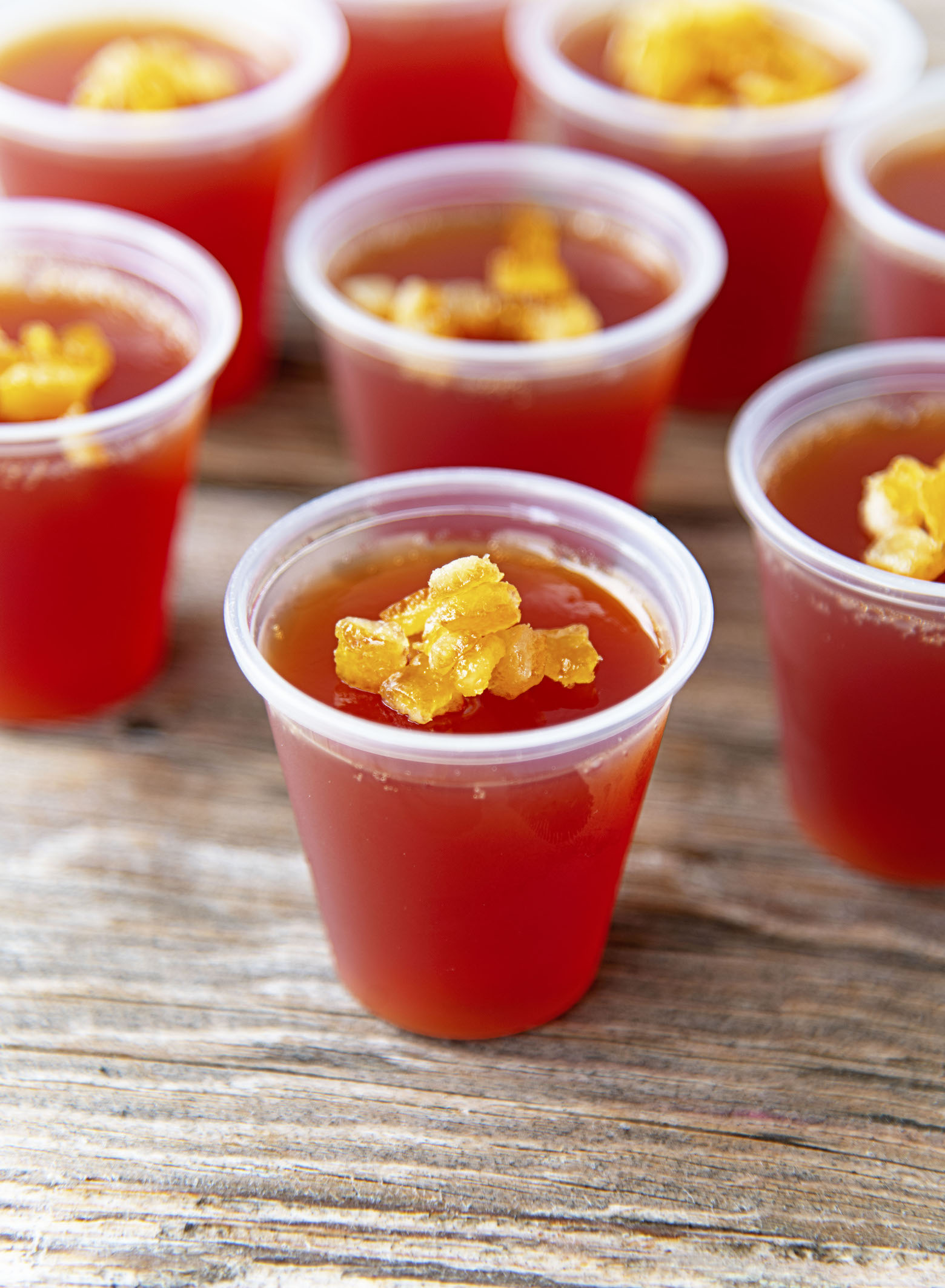 I just liked the very harvest/fall color they give off.
This recipe calls for spiced rum…feel free to use your favorite one.
My favorite is the giant bottle Costco sells. 🙂
It's decent and cheap.
My favorite combo.
For the orange liqueur something like triple sec is fine and will most likely be your cheapest option.
While I am all for high end booze let's keep in mind you are adding the booze to jello. 😛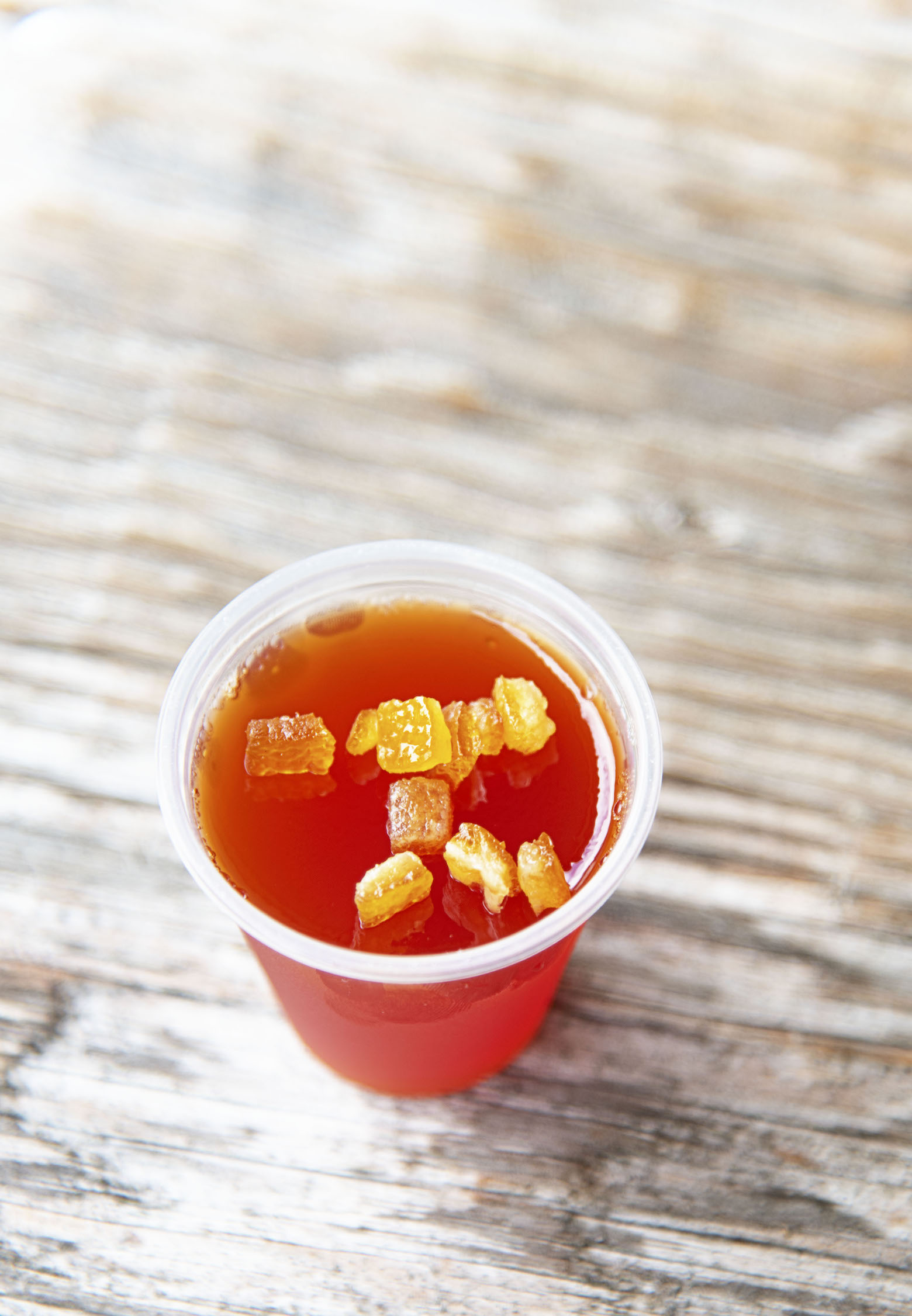 Things to remember when making Jello Shots.
When throwing a party, you'll probably want to prepare 4-6 Jello Shots for each guest.
This batch uses 6 ounces of gelatin and so you will get around 18-20 Jello shots.
If doing a half recipe and only using 3 ounces of gelatin you will only get 8-10 Jello shots depending on how you pour.
If using a garnish, don't place the garnish on the jello shot until just ready to serve.
And as always it's a great day to order my cookbook.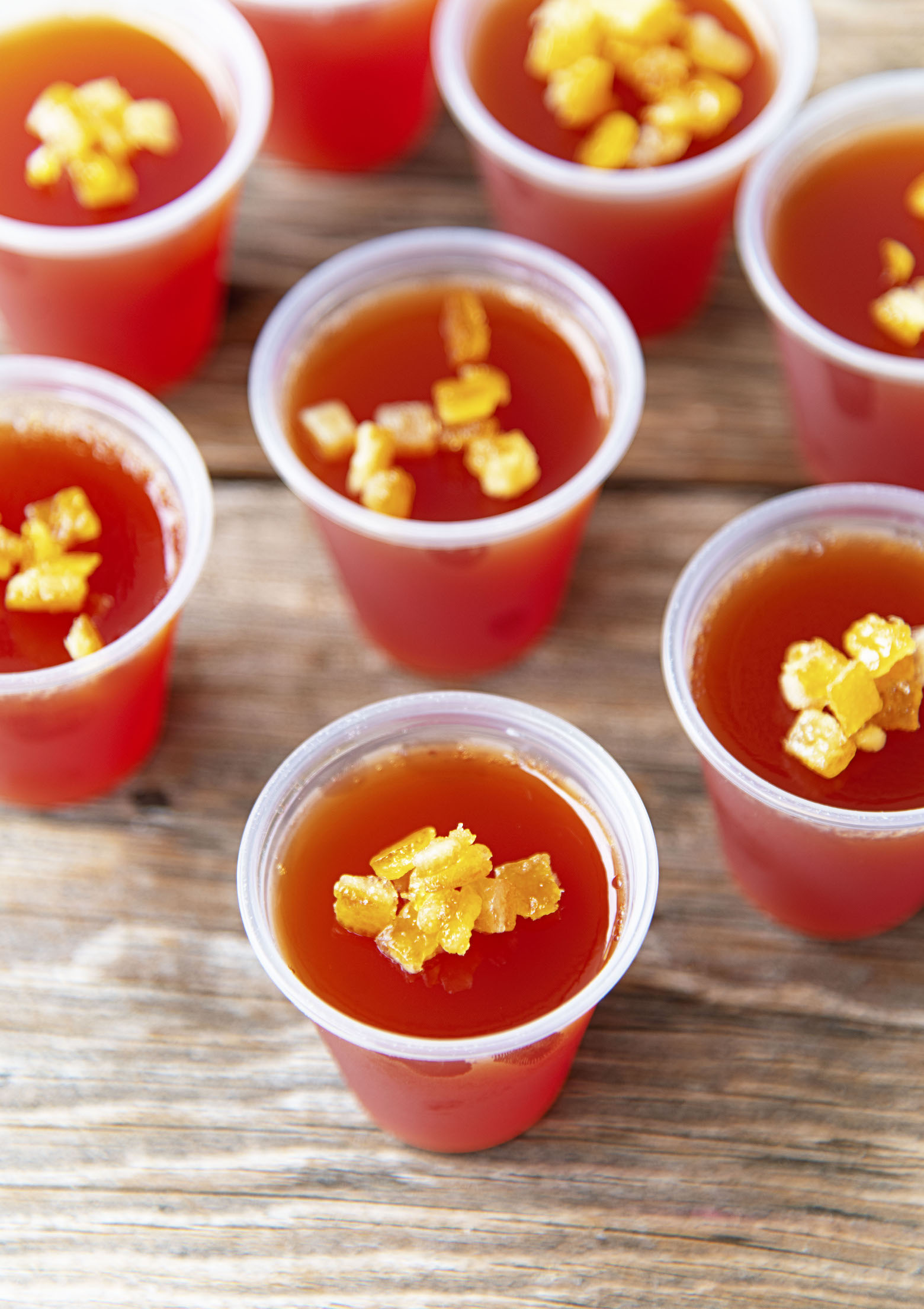 Want more Jello Shot recipes?
Blue Hawaiian Rainbow Jello Shots
Cinnamon Candied Apple Jello Shots
Strawberry Pina Colada Jello Shots
Fruit Punch Moonshine Jello Shots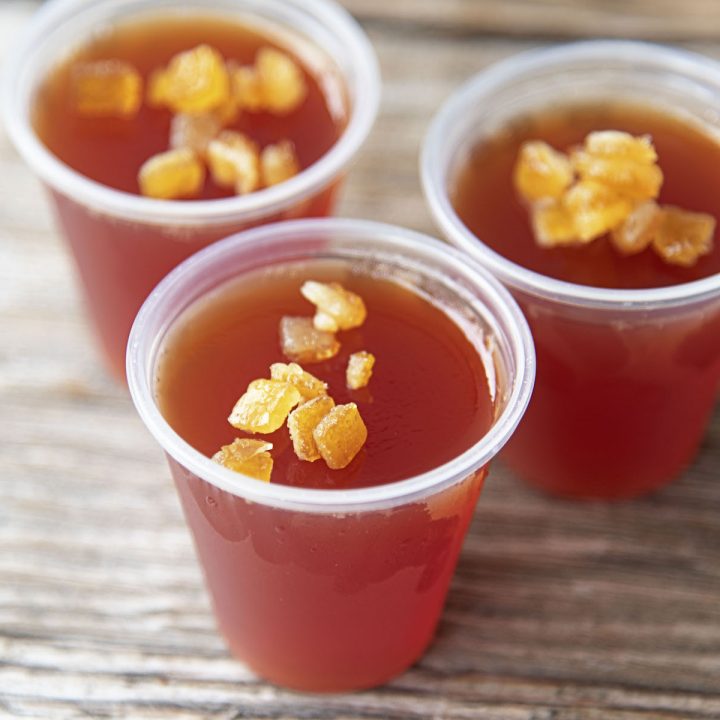 Harvest Jello Shots
Ingredients
3 cups cranberry juice, divided
2 (3 oz) packages Orange Jello
1 TBSP fresh lime juice
3/4 cup spiced rum
1/4 cup orange liqueur
candied orange peel for garnish
Instructions
Bring 1 1/2 cups cranberry juice to a boil.
Empty gelatin powder into a large mixing bowl and add the boiling cranberry juice.
Continue stirring for two minutes or until the jello is completely dissolved.
Add in the remaining cranberry juice, lime juice, spiced rum, and orange liqueur.
Stir until mixed and pour into 2oz. cups filled 1/2 to 3/4 of the way.
Let set up in fridge for at least 4 hours.
Garnish with candied orange peel if desired.