These Lime Coconut Jello Shots are made with lime gelatin, coconut water, lemon lime soda, and coconut flavored Malibu Rum.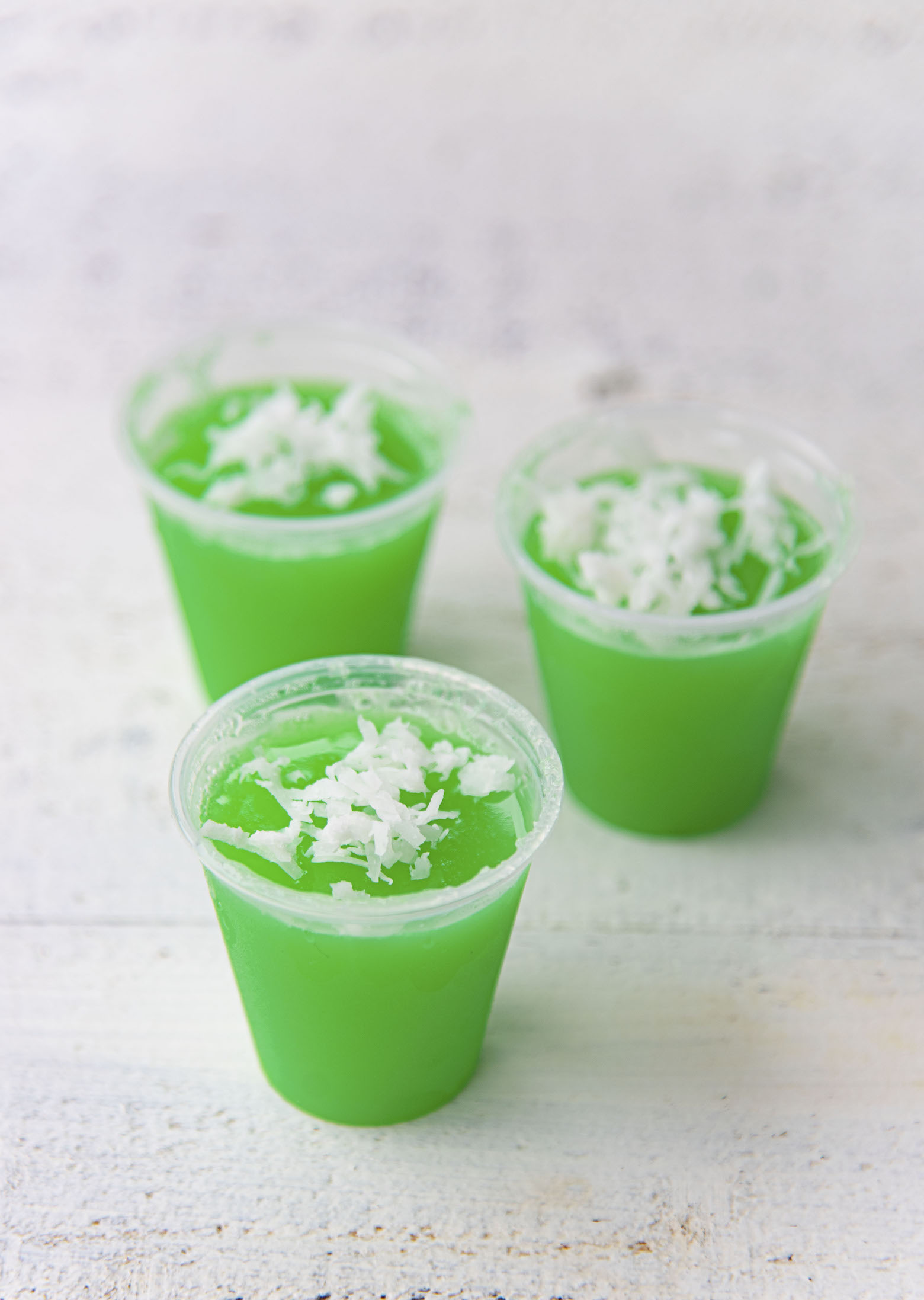 A lot of my recipes come about because I was needing to use up extra ingredients.
Like when a recipe 1/2 cup of pumpkin but then I have mostly a whole can of pumpkin sitting there.
But then I almost always chose a recipe that has me using up that can….but then opening another.
And then the cycle starts all over again. 😀 I used a recipe that called for 1 TBSP of coconut water.
Which is not much.
So I was left with a container of coconut water.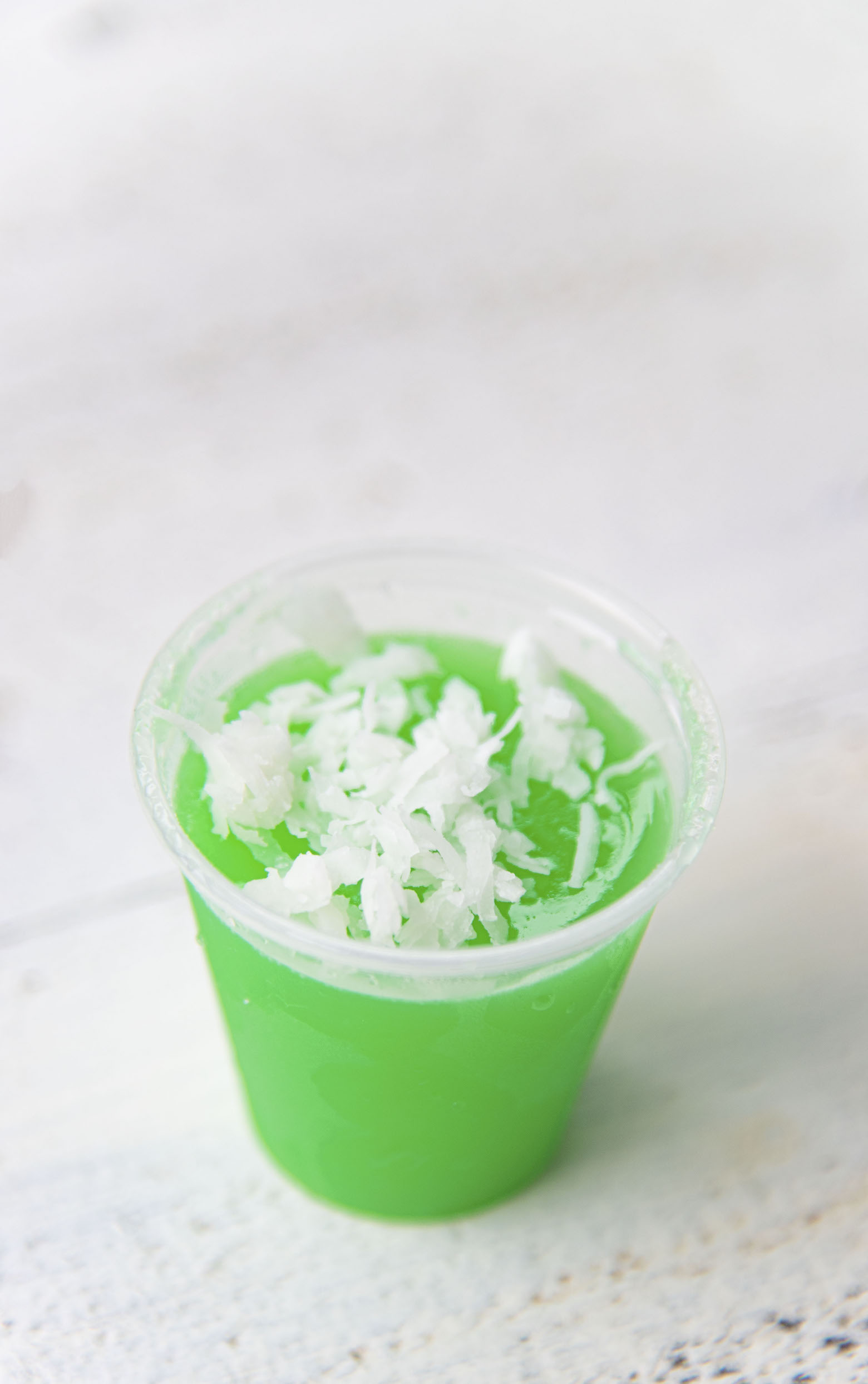 Realizing I hadn't made Jello shots (at least not for the blog) in awhile I set out to make some.
Lime and Coconut is a classic.
So Lime Coconut Jello Shots were made.
You, or at least I, cannot make anything with lime and coconut and not sing the stupid song.
It will sit in my head all day.
So if the song is now in your head…sorry. 😀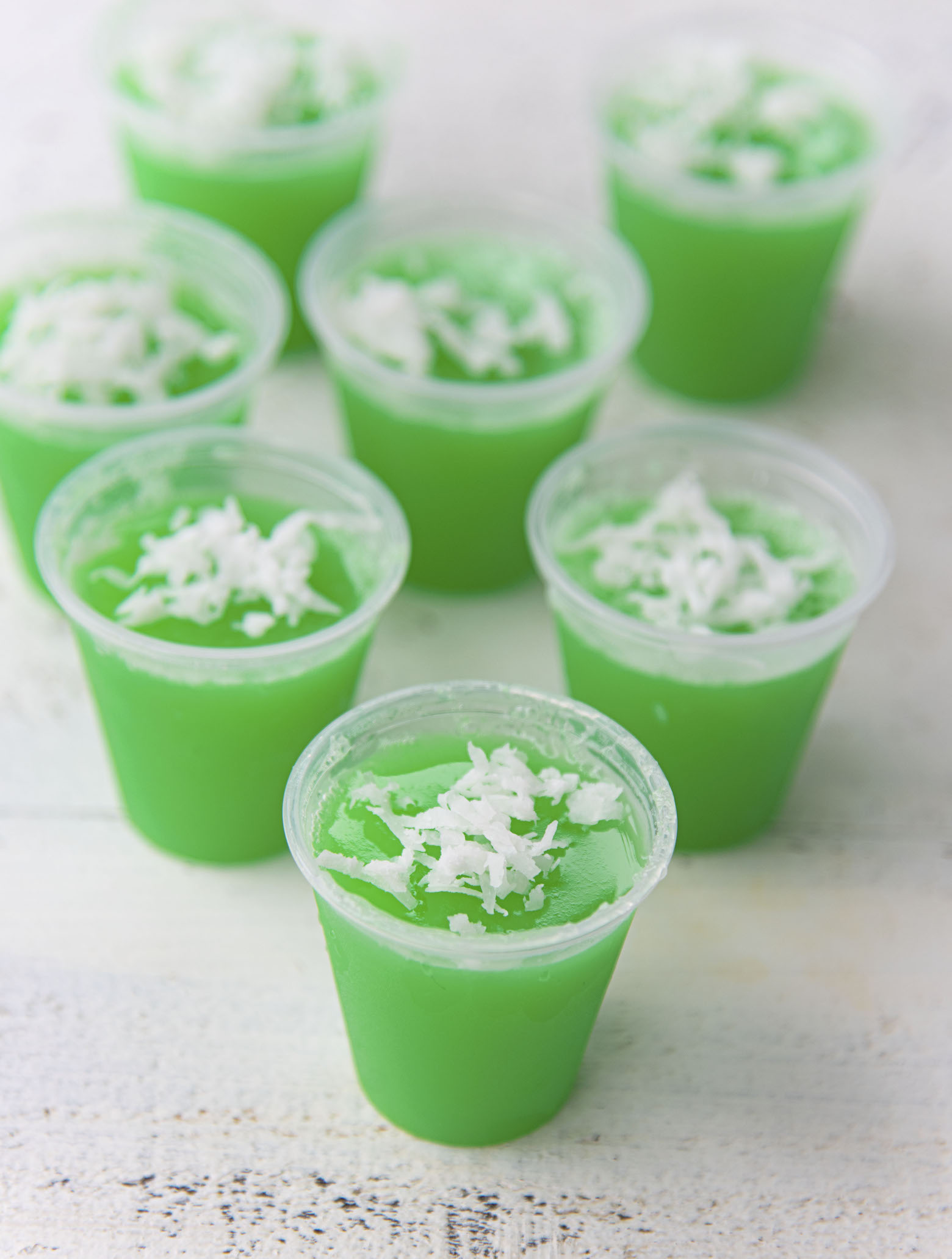 Around here school starts next week.
Labor day is the last weekend of summer vacation for kiddos.
While some kids are looking forward to going back I know many are extra worried this year.
And so are their parents.
So parents, I highly recommend making several batches of these to get you through the first weeks of school.
And as always it's a great day to order my cookbook.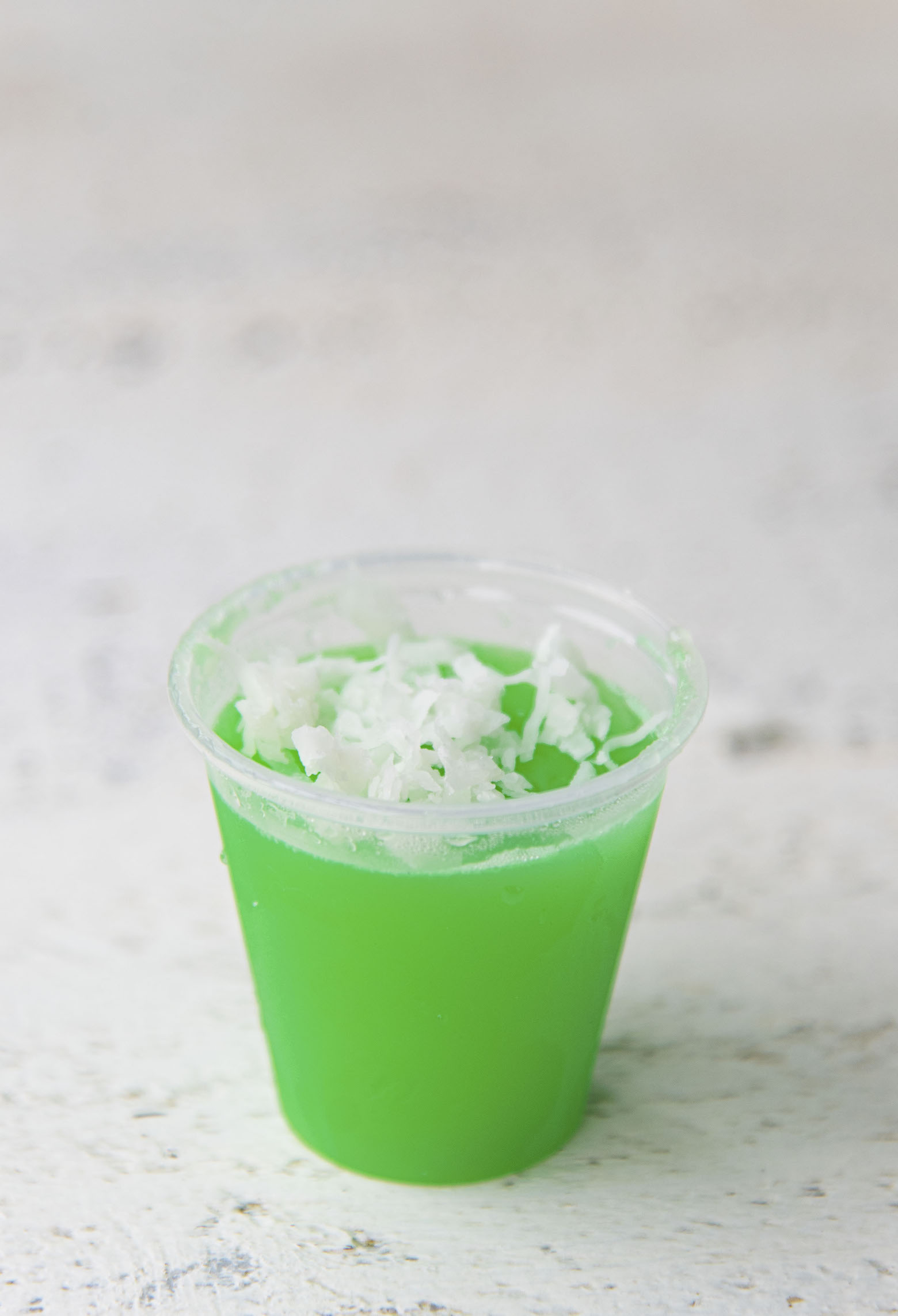 Want more Jello Shot recipes?
Blue Hawaiian Rainbow Jello Shots
Strawberry Pina Colada Jello Shots
Fruit Punch Moonshine Jello Shots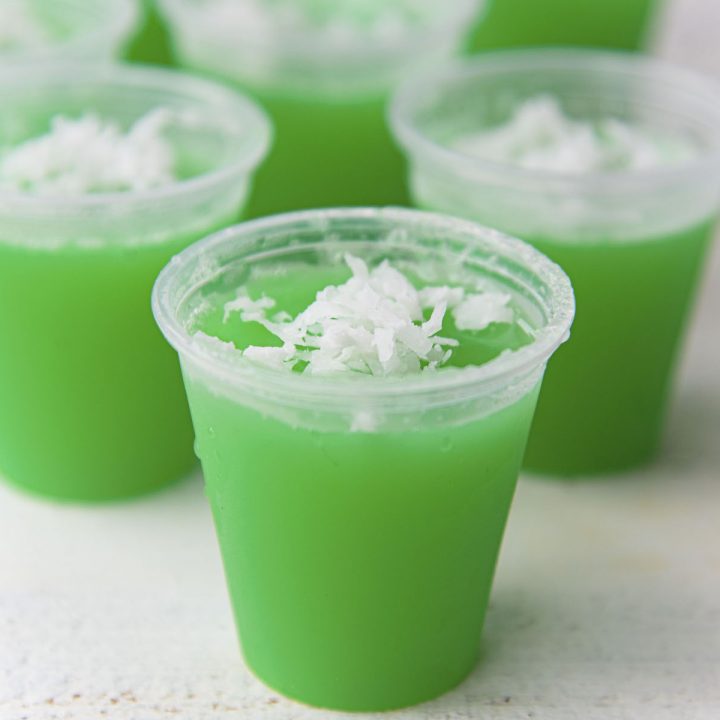 Lime Coconut Jello Shots
Ingredients
1 1/2 cups coconut water
1 1/2 cups lemon lime soda
2 (3 oz) packages Lime Jell-O
1 cup Malibu Rum
sweetened coconut for garnish
Instructions
Bring 1 1/2 cups coconut water to a boil.
Empty gelatin powder into a large mixing bowl and add the boiling coconut water.
Continue stirring for two minutes or until the jello is completely dissolved.
Add in the lemon lime soda and Malibu Rum.
Stir until mixed and pour into 2oz. cups filled 1/2 to 3/4 of the way.
Place in fridge for at least 2 hours to set up.
Top with shredded coconut if desired.