This Bourbon Fruitcake Gelatin Mold is made with pineapple and cherry gealtin and filled with candied fruit and a splash of bourbon.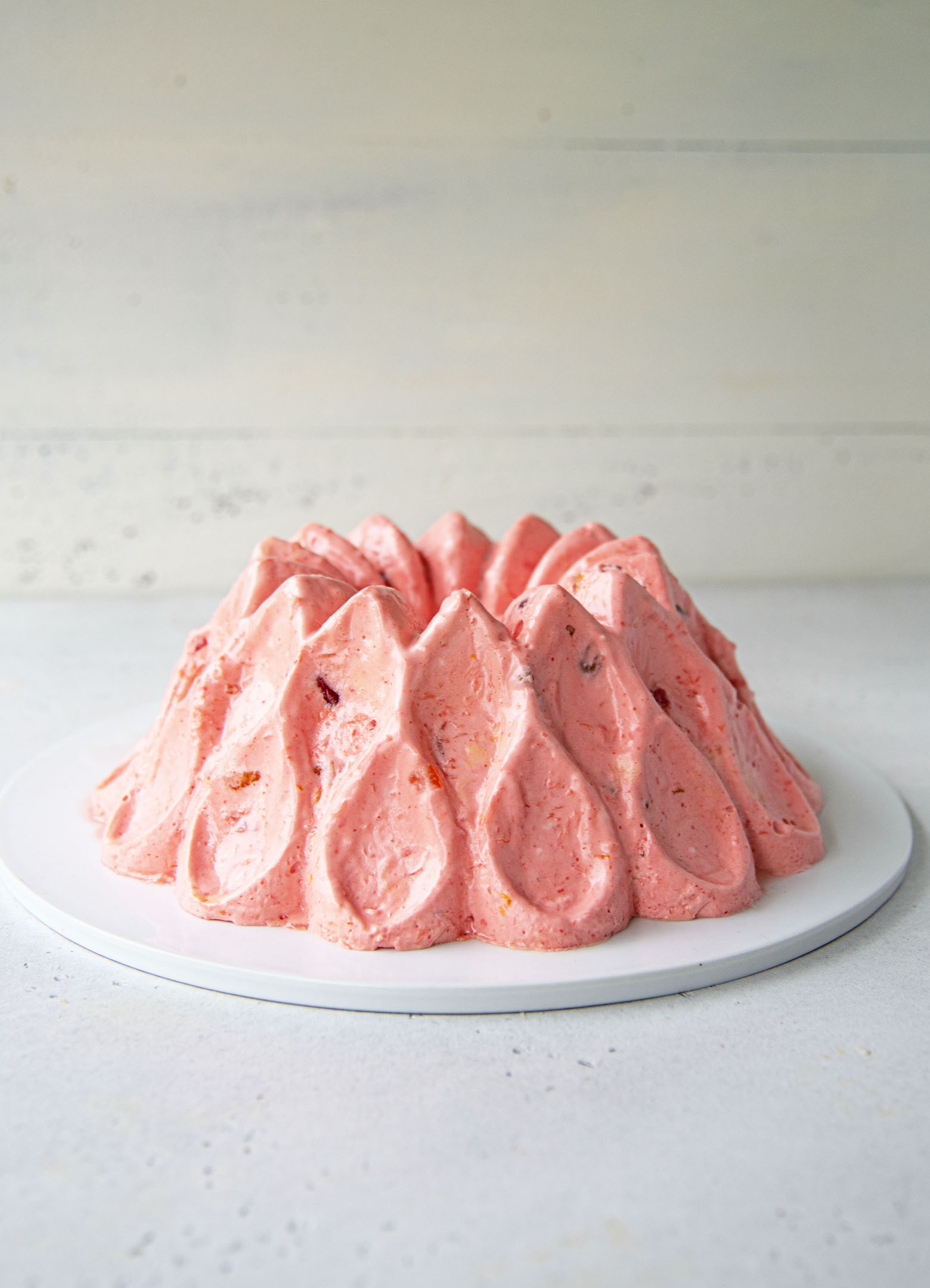 So fruitcake is not pretty.
Gelatin molds aren't all that pretty.
Together they really aren't pretty.
But they are tasty.
And at the end of the day that is all that matters.
My Bourbon Fruitcake Gelatin Mold looks even worse because it has been dark out here in Seattle.
I mean DARK.
Tree on all day dark.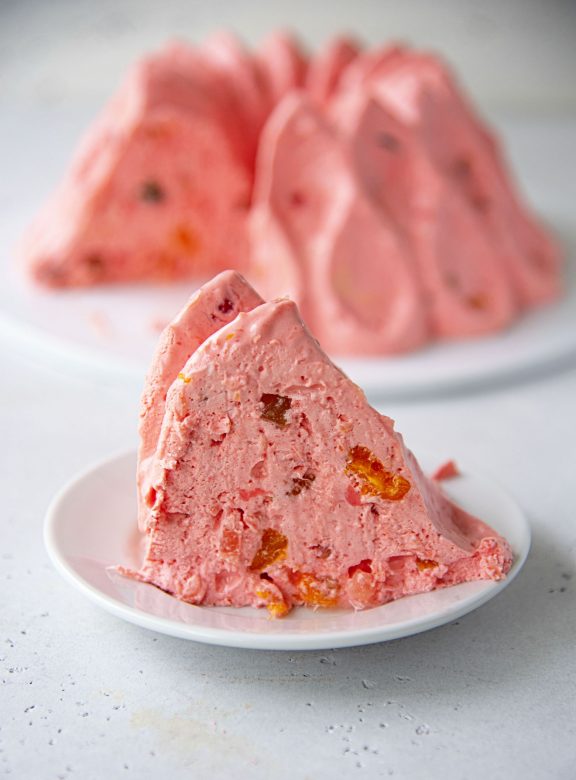 Super dark days make for really crappy photography.
I thought I would outsmart Mother Nature and just wait until the light came.
But the light did not come.
And so this poor Gelatin Mold got a little watery because it sat around for a couple of days.
While I waited for the sun that never came.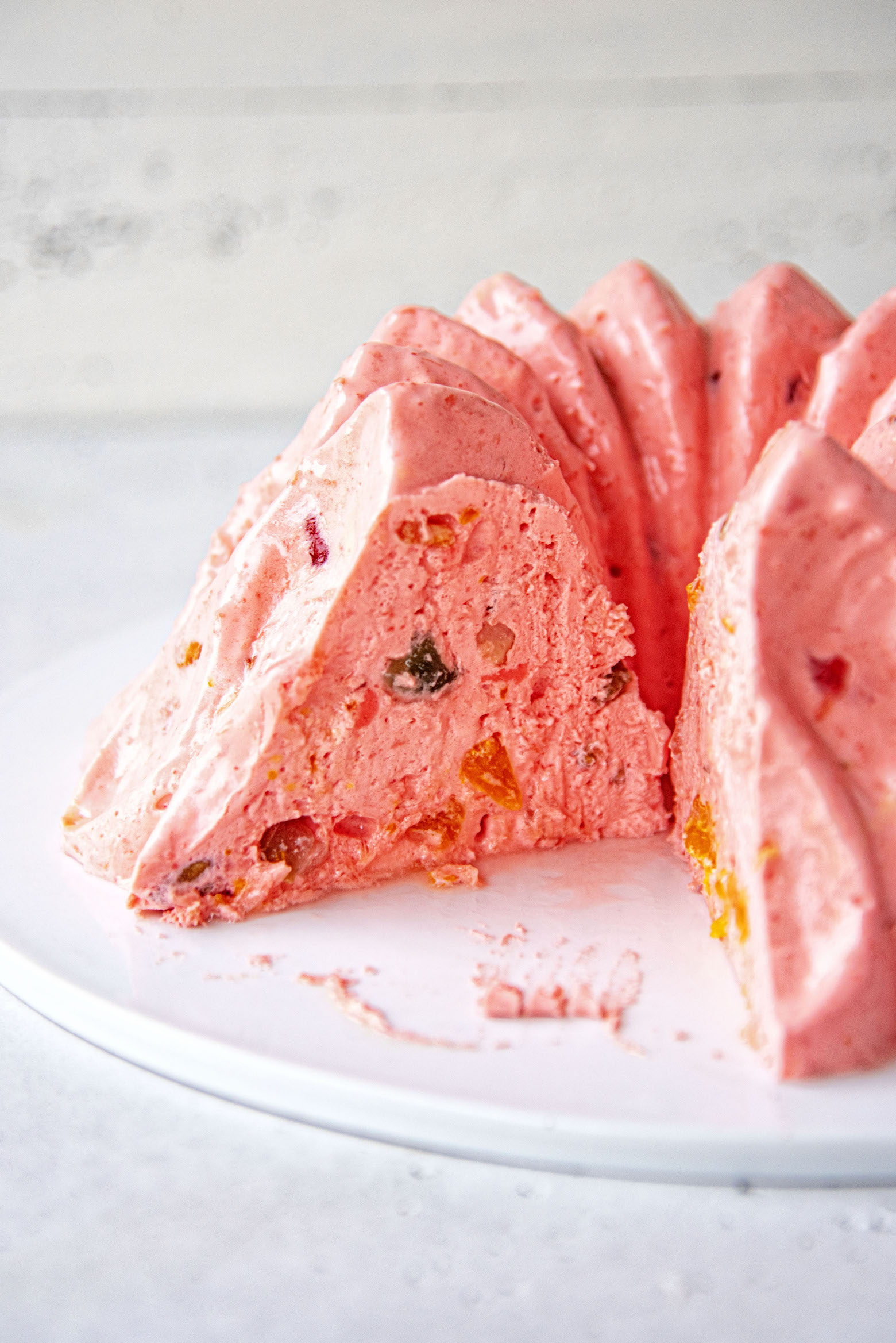 I will say however, that just like real fruitcake, the more this sits the more bourbon you taste.
While I did not cut into the Gelatin Mold, I did have a little cup of extra that I ate.
Then when I sliced the Gelatin Mold after a few days in the fridge I noticed that slice tasted way more like bourbon.
I considered glazing this with a bourbon icing as well but decided against it.
Probably best as this has enough bourbon kick on it's own.
If you don't want the bourbon you can just do all cream soda.
P.S. It's a great day to buy my cookbook Holy Sweet!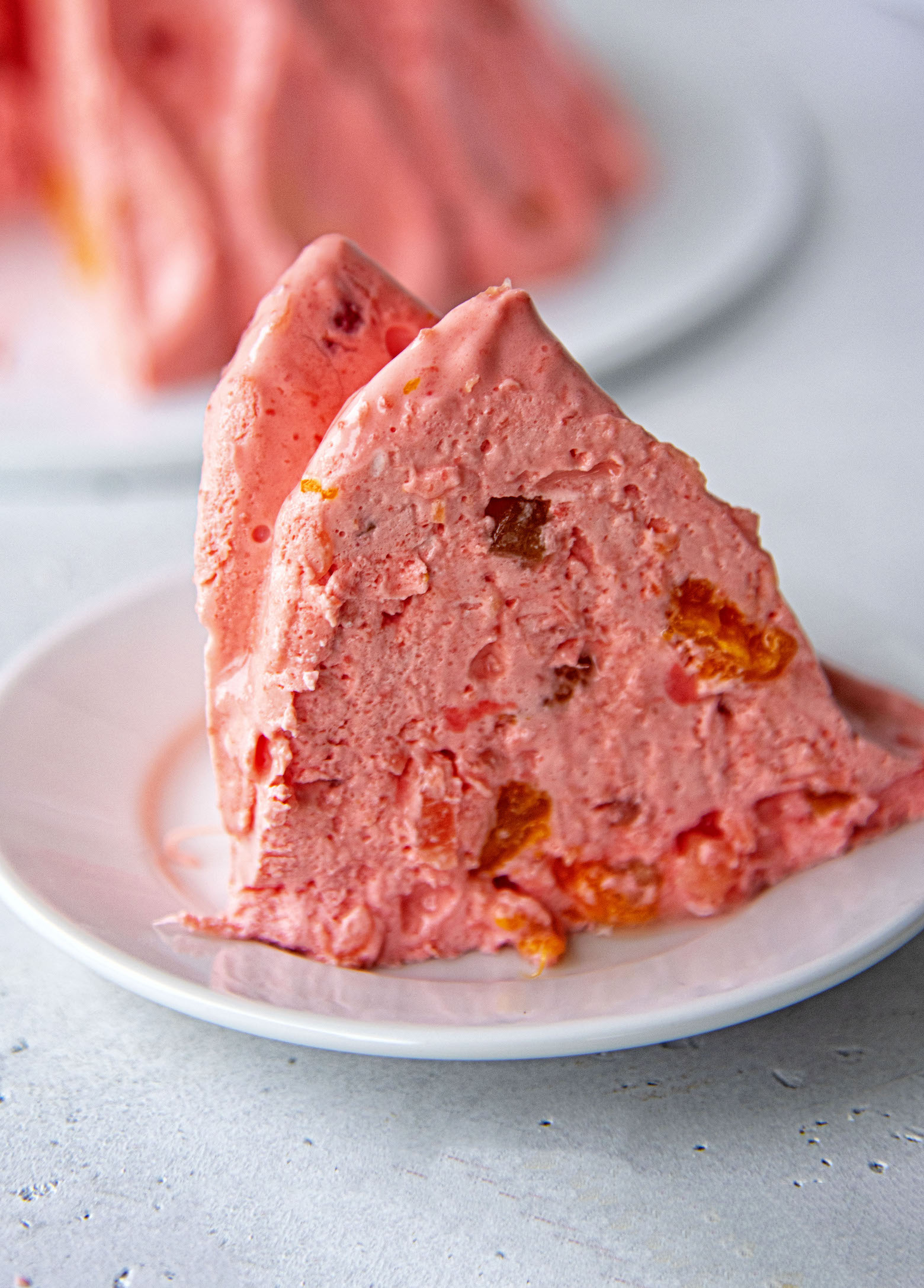 Want more Gelatin Mold recipes?
Strawberry Prosecco Gelatin Mold
Lemon Meringue Pie Gelatin Mold
Creamsicle Marshmallow Gelatin Mold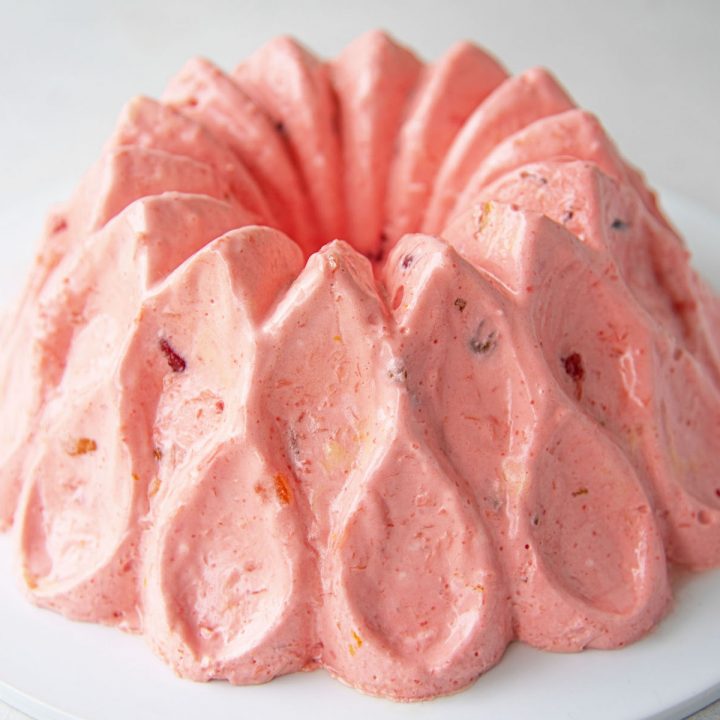 Bourbon Fruitcake Gelatin Mold
Ingredients
1 (3 ounce) package island pineapple gelatin
1 (3 ounce) package cherry gelatin
1 cup boiling water
1 (8 ounce) package cream cheese, at room temperature
½ tsp vanilla extract
1 (15 oz) can Mandarin oranges, drained
1 (8 oz) can crushed pineapple
3/4 cup cream soda
1/4 cup bourgon
1 (8 ounce) carton of Cool Whip (or whipped cream)
1 1/2 cups candied fruitcake fruit
Instructions
Dissolve the gelatin in the boiling water.
In a mixing bowl, beat the cream cheese and vanilla until fluffy.
Stir in gelatin and beat until smooth. I actually put it in the blender to ensure it gets fully incorporated.
Add oranges, pineapple, cream soda, and bourbon. Mix until incorporated.
Chill the mixture in refrigerator for about 30-40 minutes, so that when you lift it with a spoon it is clumpy.
Fold in Cool Whip and mix until fully incorporated.
Fold in the candied fruitcake fruit.
Pour into a 9-x-13-inch pan, dessert glasses, or Bundt pan.
Refrigerate for 3-4 hours or until firm.
If serving in pan, will make about 16 squares for 9-x13 pan, about 8 dessert cups, or about 8 for a Bundt.