This Whiskey Glazed Spiced Pumpkin Loaf is a spiced pumpkin loaf cake that is covered in a generous amount of whiskey butter glaze.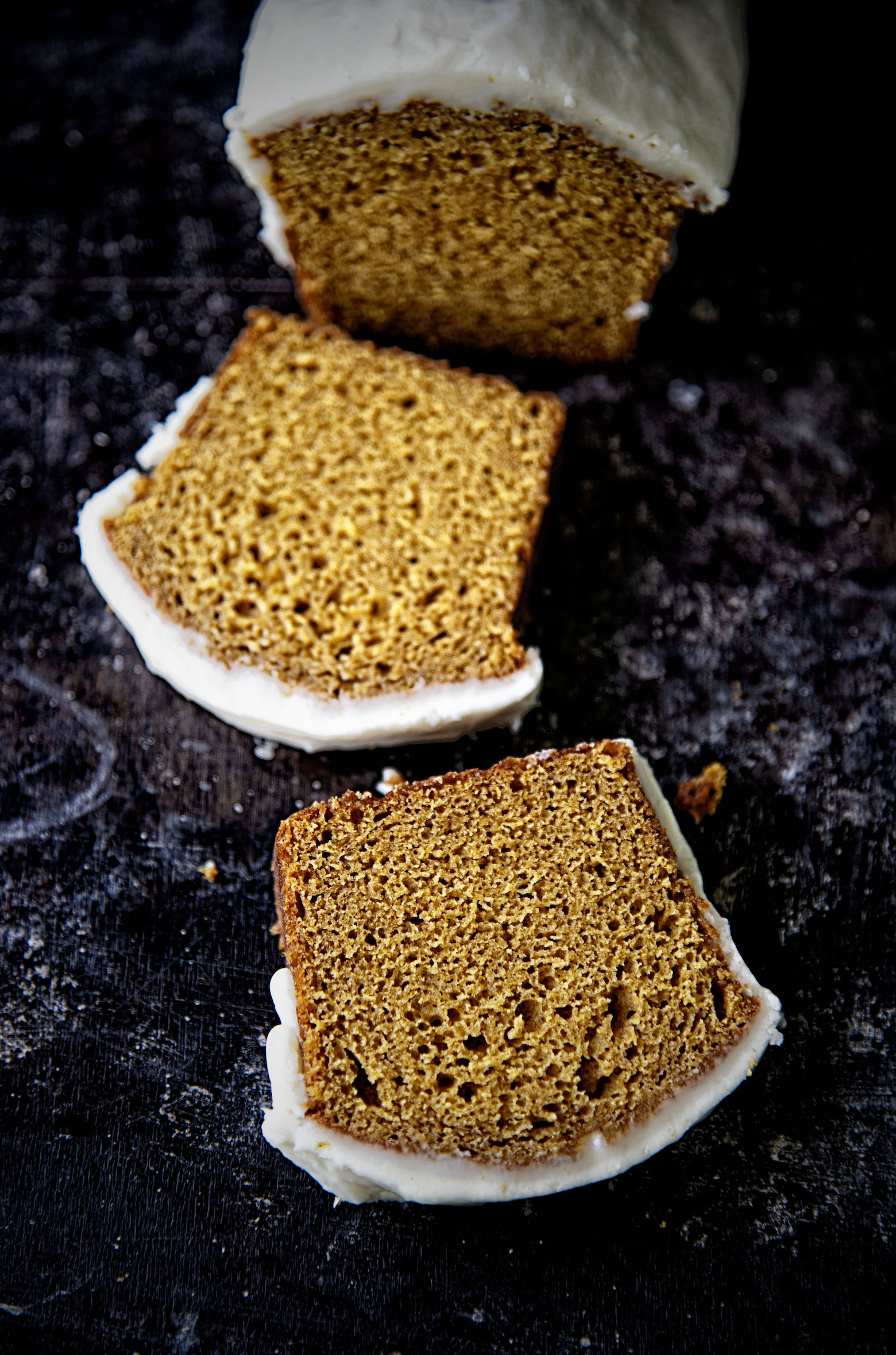 So I named this a loaf.
Even though I also have instructions for how to make it into a Bundt.
But I'm purposely staying vague on whether it is a bread or a cake. 🙂
Because to me it has more the texture of a moist quick bread.
However, people will argue that it's a cake because of how much sugar is in it.
And how much glaze is on top.
So loaf it is.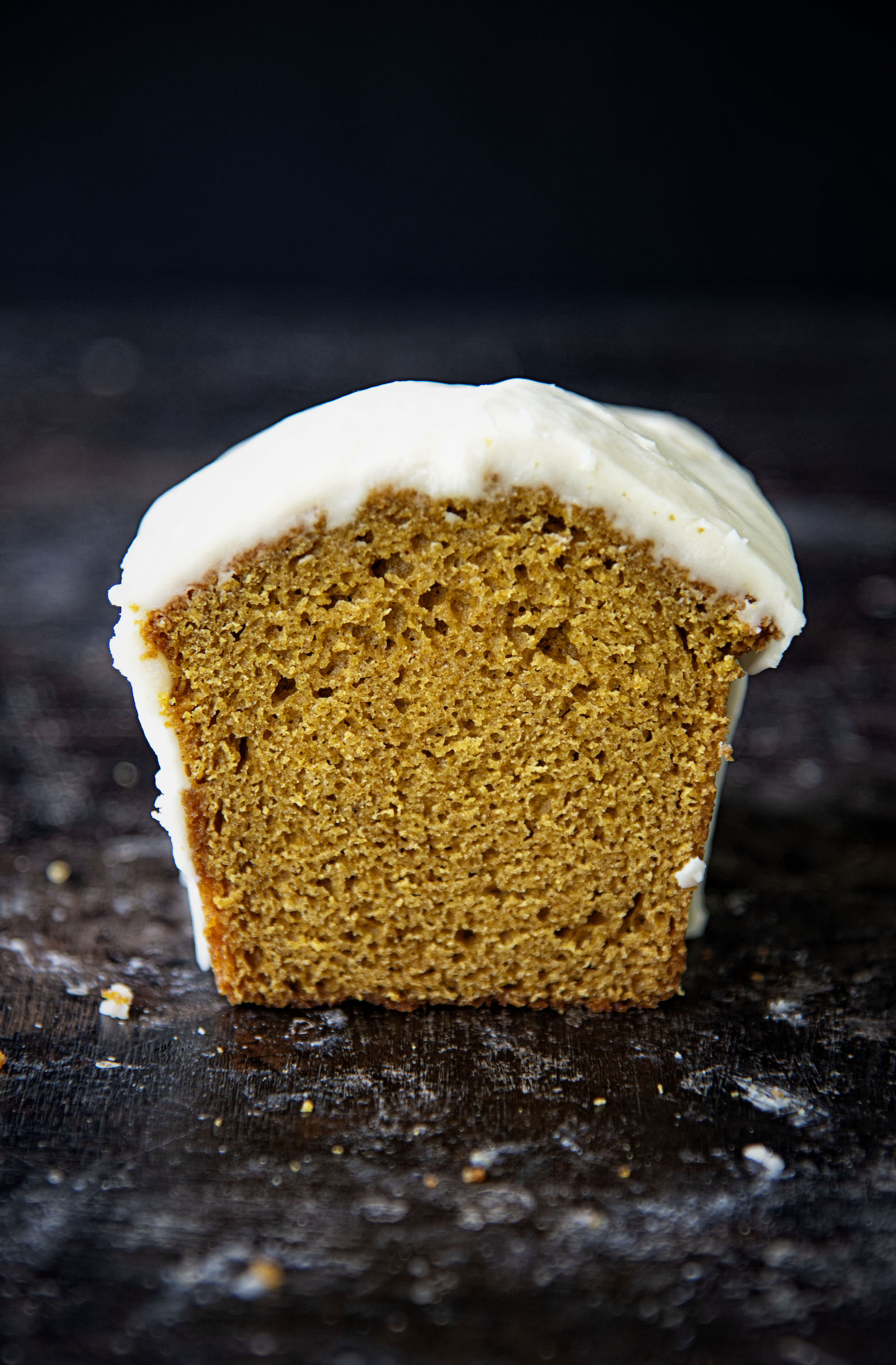 Doing pumpkin recipes this year is tricky.
Apparently there is a shortage of canned pumpkin.
Luckily, I ordered a case of it back at the end of July.
Why?
Because I wanted to make a ton of pumpkin recipes this year?
No.
Simply because I'm lazy.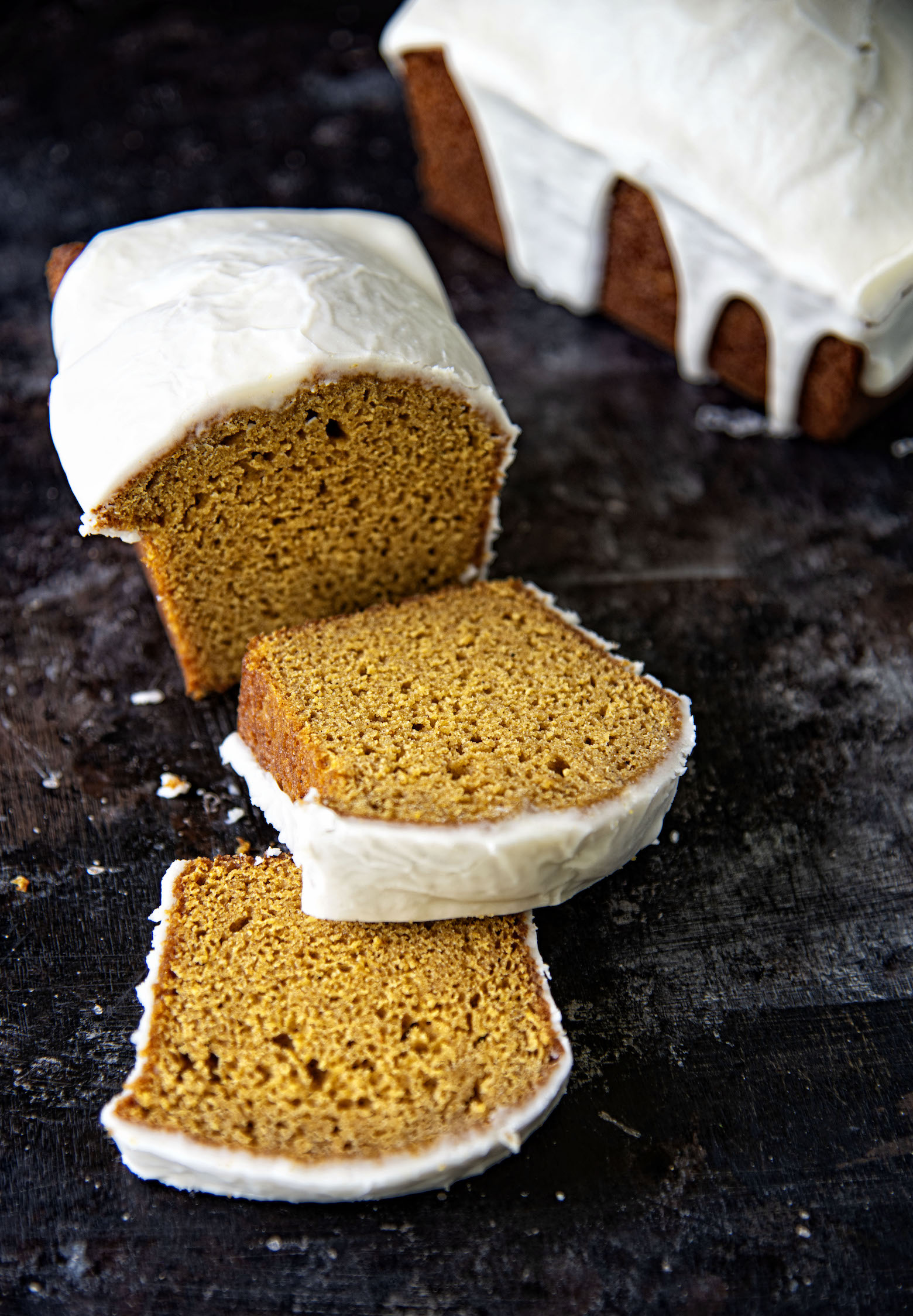 I needed pumpkin for one of the dogs who had an upset tummy.
They hubby was at work and my Target shopper said Target had none.
So I ordered same day delivery with Amazon.
Which only came by the case.
At first I felt silly having all that pumpkin.
But now that no one can seem to find it anywhere I'm glad my laziness caused me to plan ahead. 🙂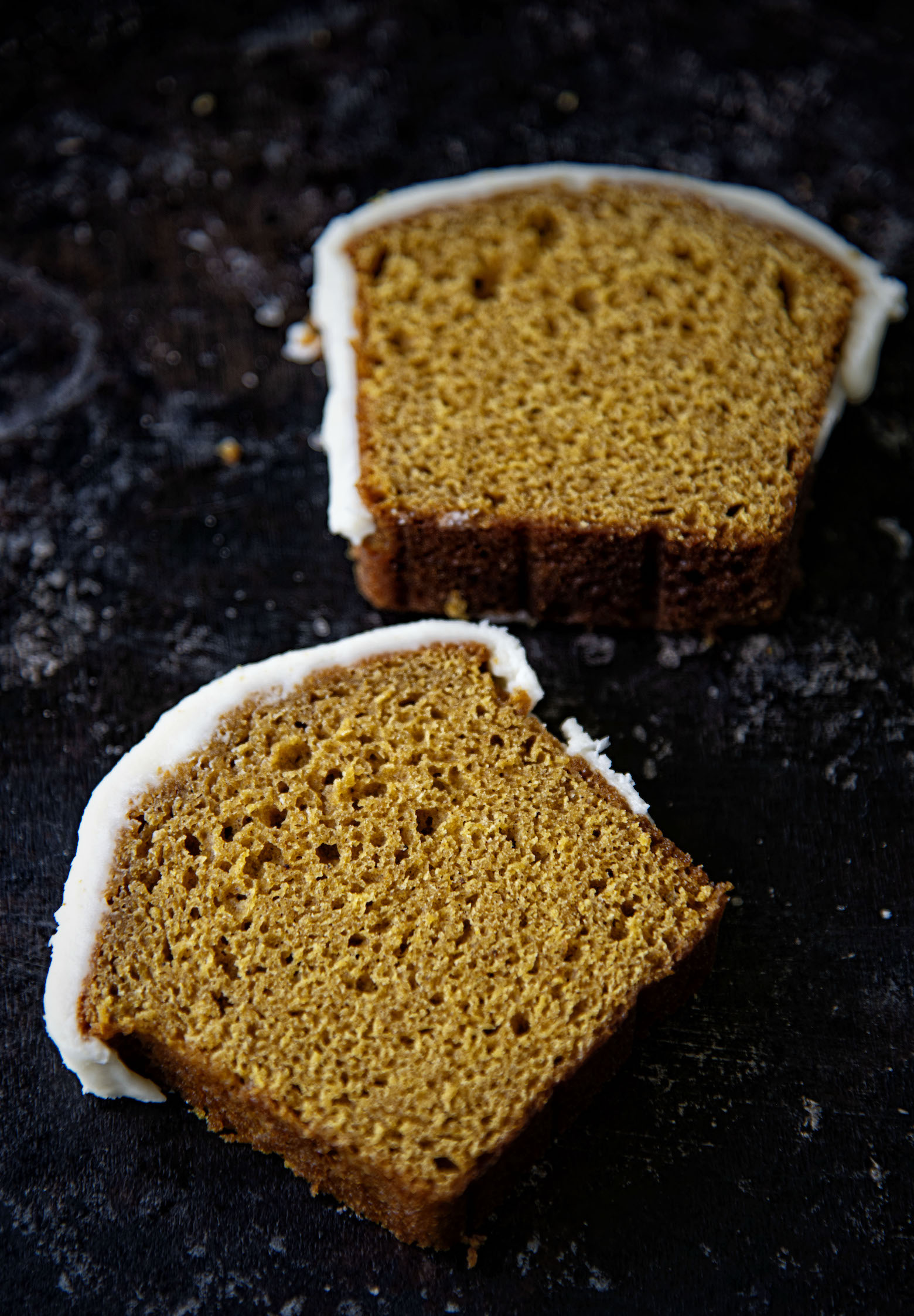 Some people are having no problem finding the pumpkin.
Remember that if you can't find canned pumpkin you can also use canned sweet potato puree or pureed squash.
Or you can make your own.
I'm lazy so that's not happening.
Once you add the spices and throw on some glaze, honestly it's hard to distinguish between the three.
This Whiskey Glazed Spiced Pumpkin Loaf is a pretty straightforward loaf.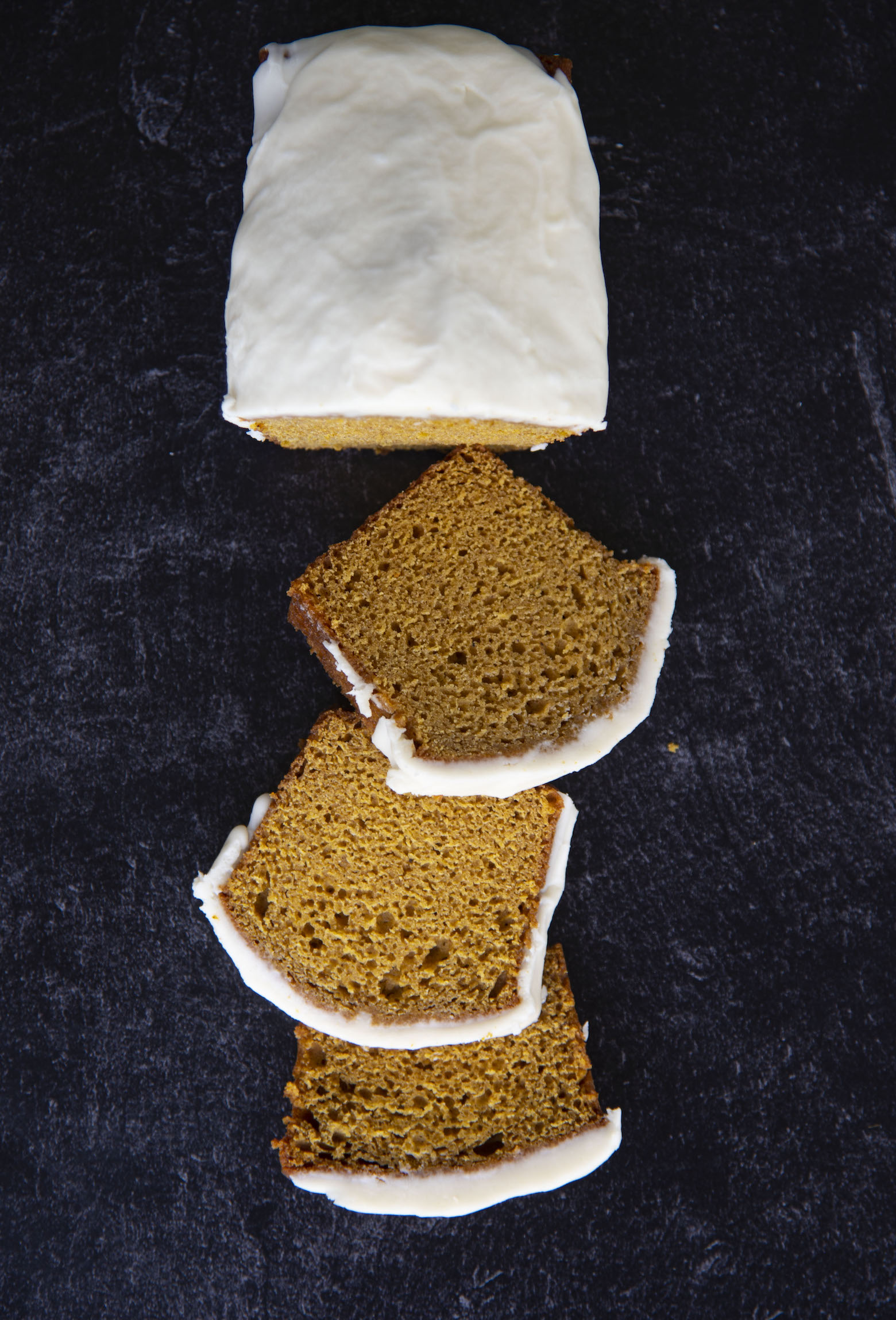 The whiskey in this loaf is not cooked off.
So you will definitely taste it.
If you are not a fan of whiskey you can always just replace it with milk or even orange juice.
I like how orange and pumpkin taste together.
I, of course, think you should go for the whiskey. 🙂
But that's just me.
P.S. It's a great day to buy my cookbook.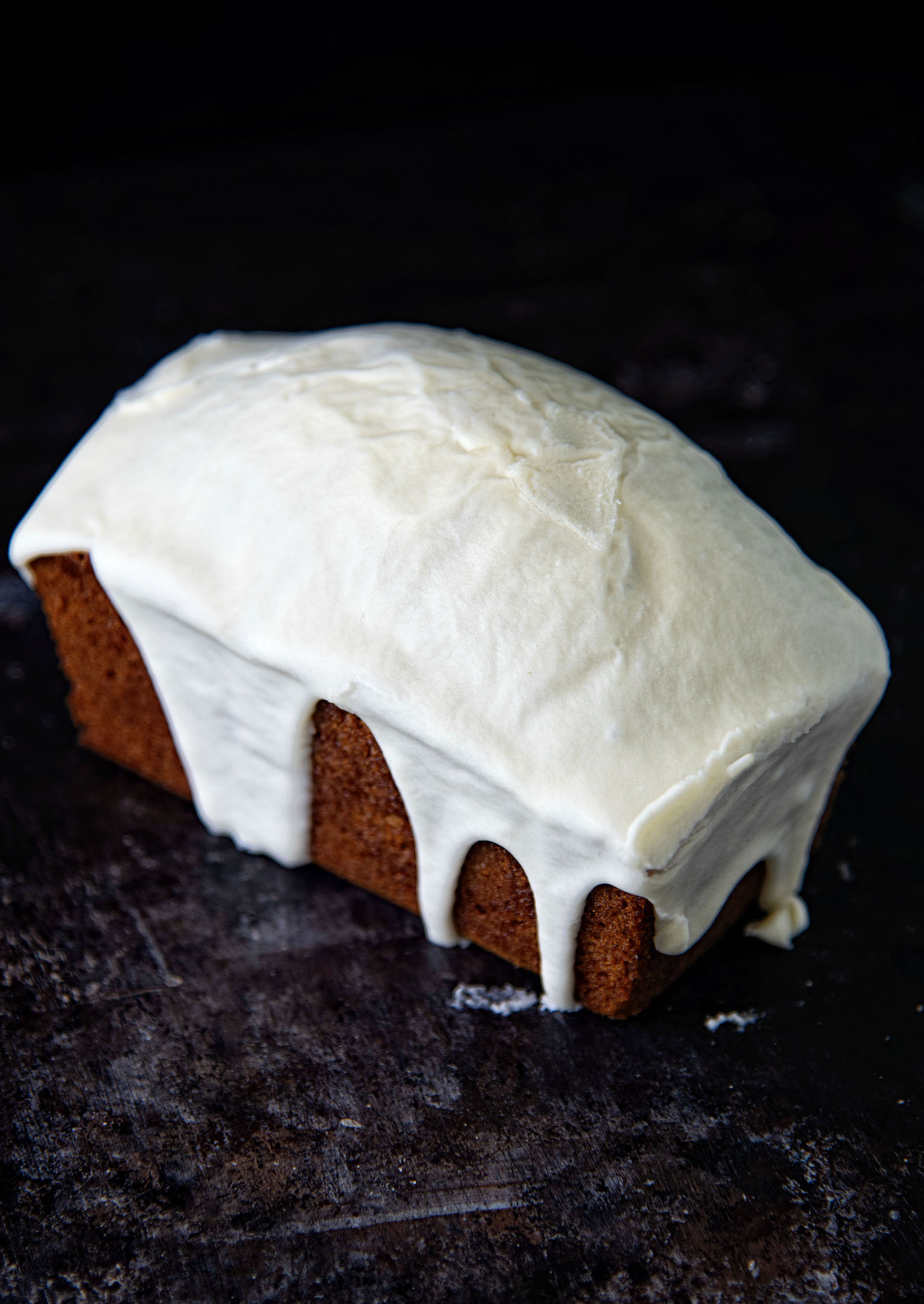 Want More Pumpkin Recipes?
Pumpkin Spice Latte Russian Tea Cake Cookies
Salted Caramel Frosted Pumpkin Cupcakes
Chocolate Cinnamon Frosted Pumpkin Cupcakes
Mini Pumpkin Toffee Bundt Cake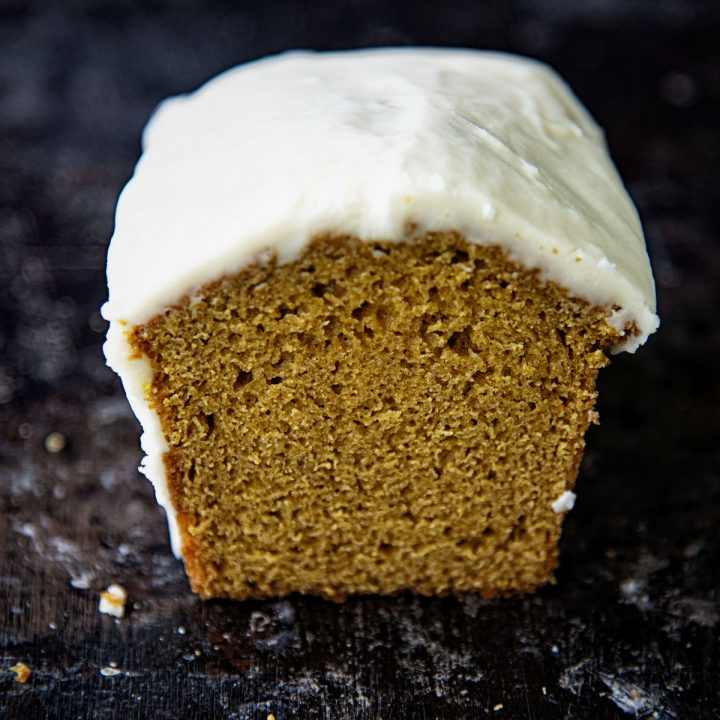 Whiskey Glazed Spiced Pumpkin Loaf
Ingredients
For the Pumpkin Loaf:
3 cups all-purpose flour
2 tsp. baking powder
1 tsp. baking soda
1/2 tsp. salt
2 ½ tsp. pumpkin pie spice
8 ounces unsalted butter, at room temperature
1 cup granulated sugar
1 cup packed brown sugar
5 large eggs
1 can (15 ounces) solid pack pumpkin
1 ½ tsp. vanilla bean paste (I used Rodelle)
For the Glaze:
1/4 cup unsalted butter
1 1/2 cups sifted powdered sugar
1/4 cup whiskey (or milk if not wanting booze)
Instructions
For the Pumpkin Loaf:
Heat oven to 325F.
Grease and flour a 12-cup Bundt cake pan or you can use 4 mini loaf pans (which is what I did here).
In a medium bowl, combine flour, baking powder, soda, salt, and spice; set aside.
Using a stand mixer with the paddle attachment cream the butter and sugars until light and fluffy.
Beat in eggs, one at a time, scraping down the bowl's sides and bottom after each addition.
Beat in pumpkin and vanilla.
Slowly beat in dry ingredients.
Continue beating on medium speed until smooth and well blended.
Pour into Bundt pan if using or divide batter among the four mini loaf pans.
For a Bundt pan bake for 55 to 60 minutes (if you are using the mini loaf pans they take a little less time about 45 minutes…but watch and see as every oven is different), or until a wooden toothpick or cake tester comes out clean when inserted in center.
Cool for 15 minutes in the pan on a rack; invert onto a serving plate to cool completely and then glaze.
For the Glaze:
In a small saucepan melt the butter over low heat.
Once the butter has melted, remove from heat and whisk in the sifted powdered sugar and whiskey.
If too thick you can add more whiskey.
If too thin you can add more powdered sugar.
Set glaze aside and allow to cool and thicken.
Divide and glaze the loaves or pour over the Bundt cake.