This Dole Whip Pineapple Gelatin Mold is a light and fluffy version of the beloved Dole Whip that your whole family will enjoy.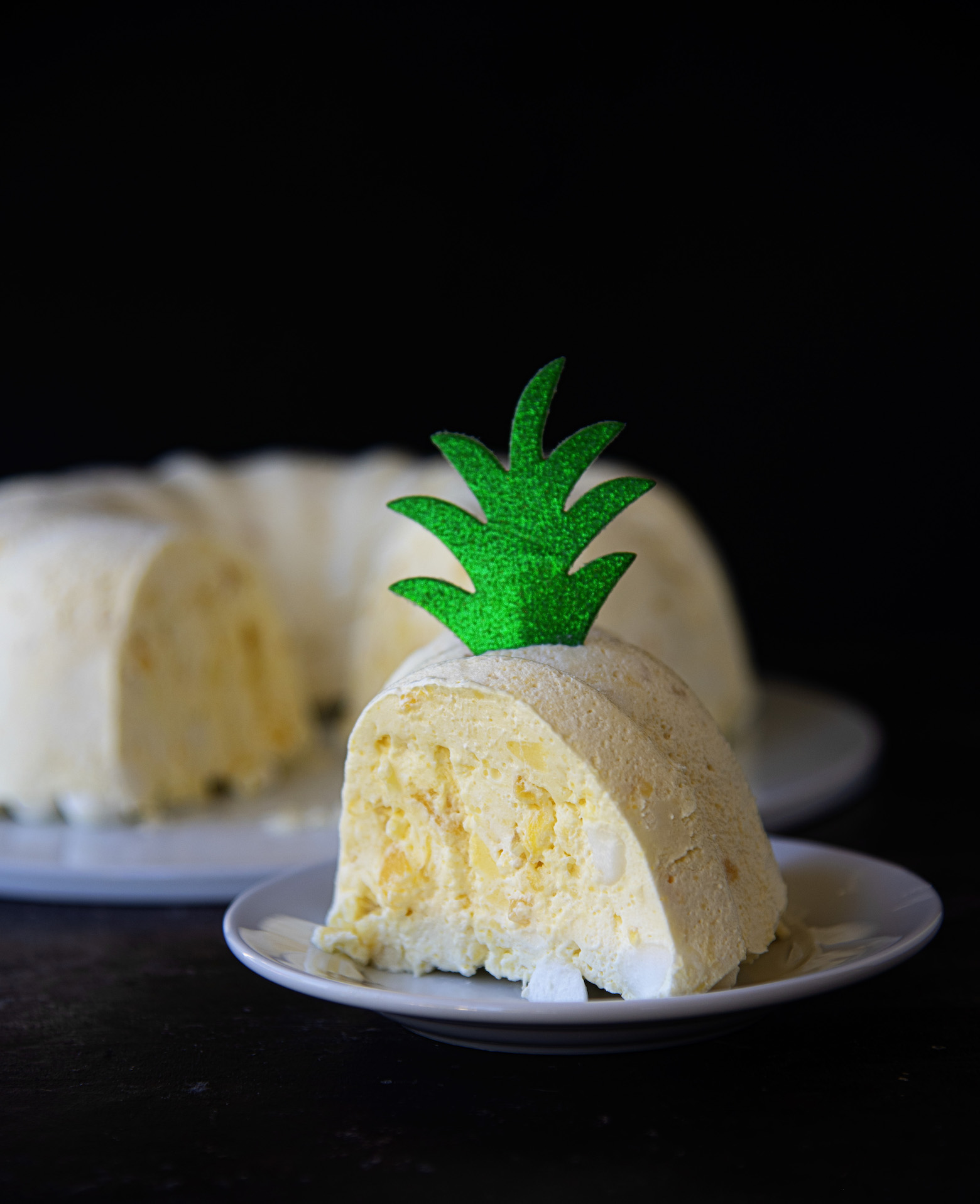 I know, I thought I was making Dole Whip treats as well.
But then it was 98F outside and I wanted something light and sweet.
A reader commented that they were surprised I didn't turn Dole Whip into a Gelatin mold yet.
And I was like yes!
Why have I not done that?
Because the Jelly shots were awesome.
So is this by the way.
Thank you readers for suggesting I make this.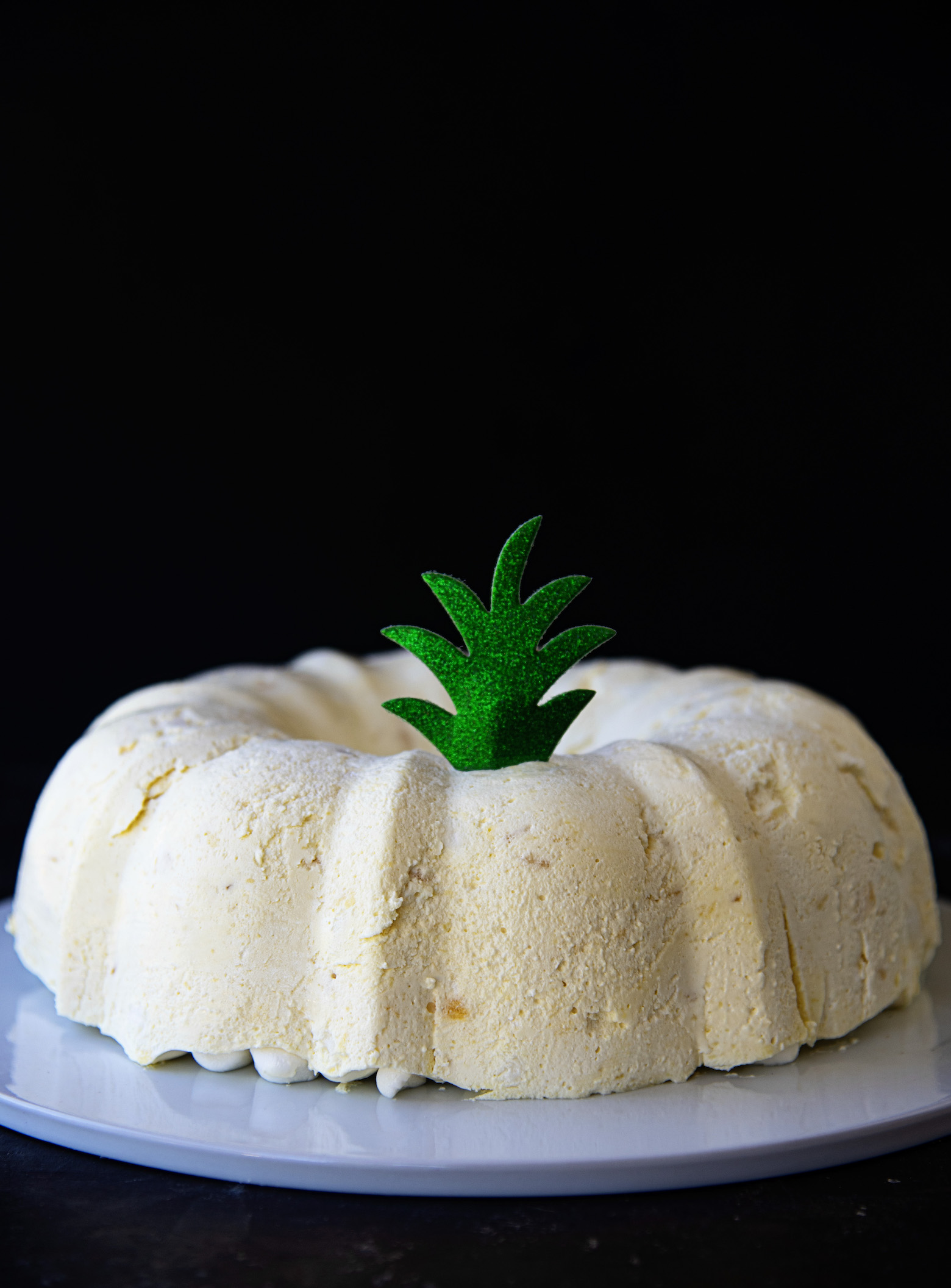 The Pacific Northwest is going through it's chilly in the morning but then hot later on phase of summer.
It's our last transition before fall.
So just a few more summer inspired treats coming your way.
Though really you can (and I will) eat this Dole Whip Pineapple Gelatin Mold year round.
You can make this in either a 9-x-13-inch pan or a Bundt but I usually go Bundt.
But I know some people worry about it coming out of the mold.
I do suggest lightly spraying some baking spray in the mold if you go that route.
I then take a paper towel and remove any of the extra build up the spray left.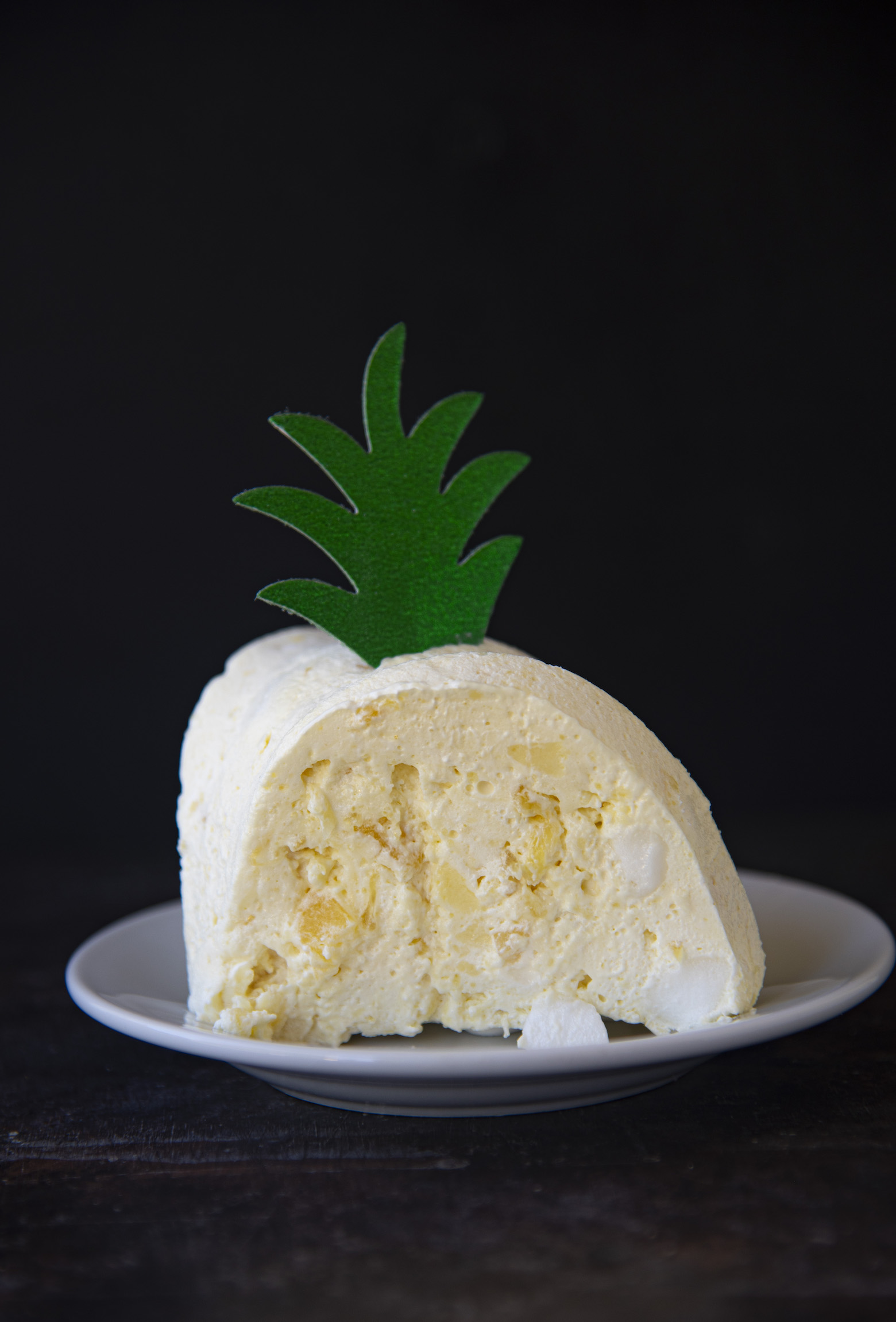 Places like Walmart and Winco usually have the Island Pineapple gelatin.
If you can't find it at a store there is a link for where I buy it on Amazon.
Between Gelatin Mold and Jelly shots this household buys a lot of gelatin.
If you don't want to buy the soft serve ice cream powder I suggest adding an extra teaspoon of vanilla to the mix.
Though you won't have that ice cream flavor.
Last but not least…it's a great time to order my cookbook. 😀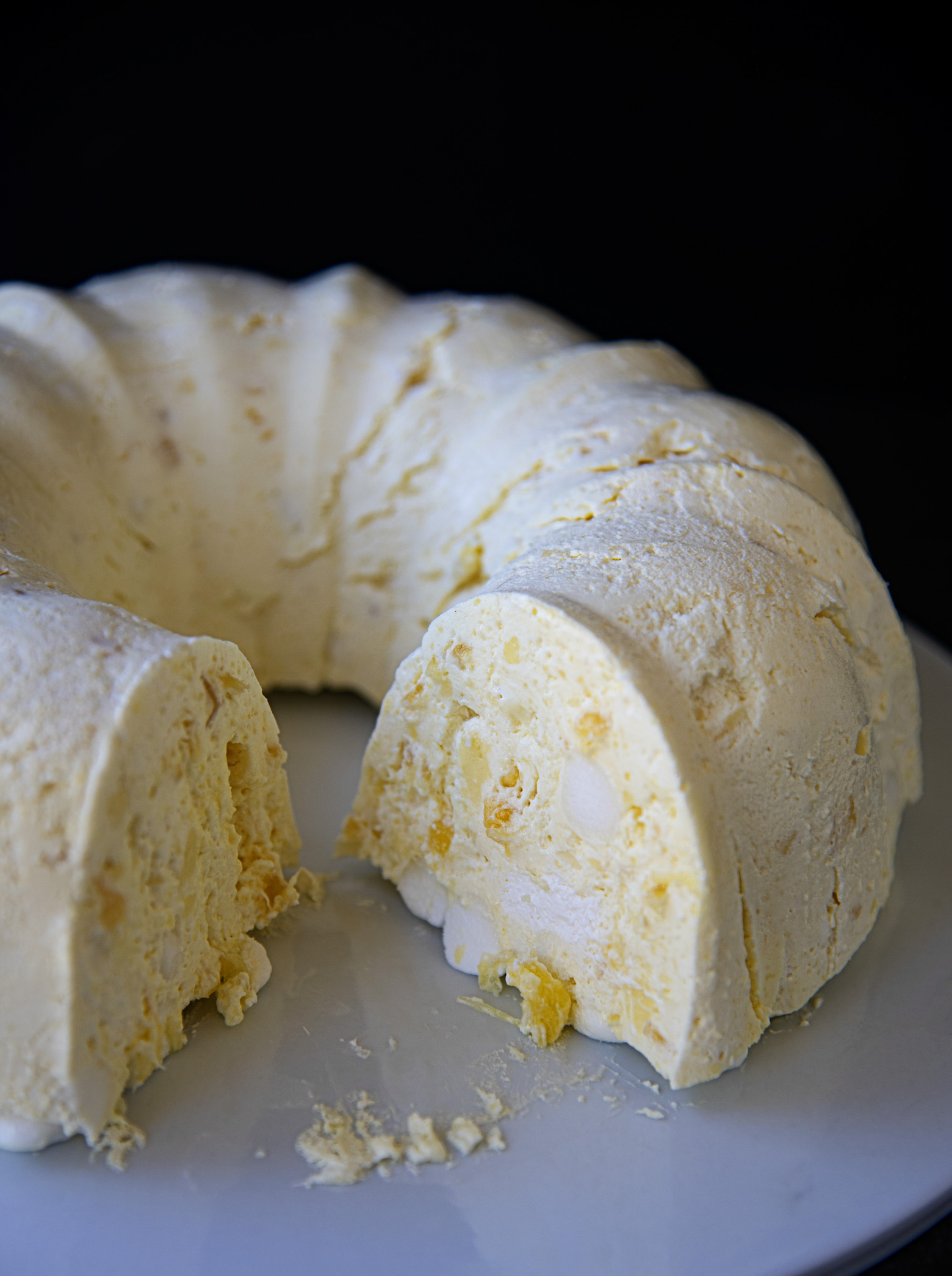 Want More Gelatin Mold Recipes?
Creamsicle Marshmallow Gelatin Mold
Strawberry Prosecco Gelatin Mold
Lemon Meringue Pie Gelatin Mold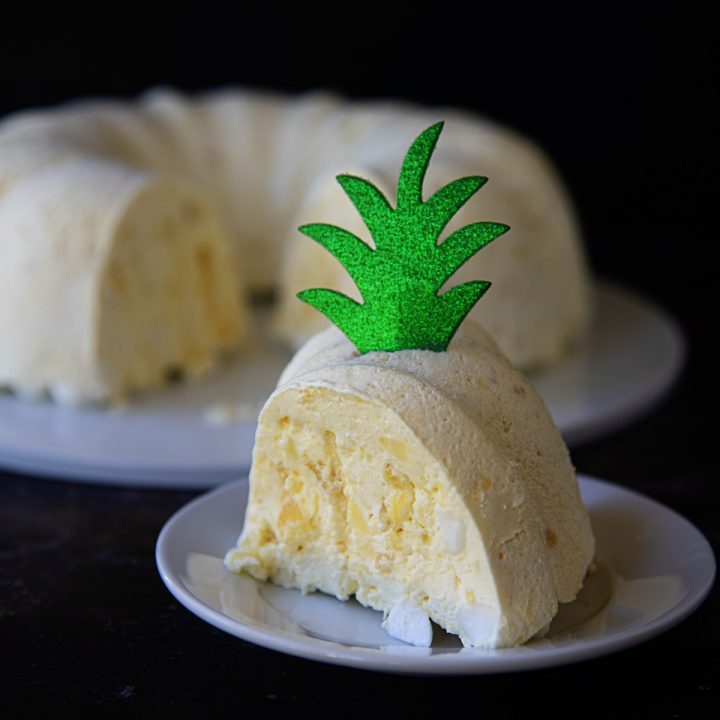 Dole Whip Pineapple Jell-O Mold
Ingredients
1 cup boiling pineapple juice
1 (8 ounce) package cream cheese, at room temperature
½ tsp vanilla extract
1 (8 ounce) can crush pineapple, drained
1 cup Cream Soda Soda (I used Stewarts)
2 cups mini marshmallows
1 (8 ounce) carton of Cool Whip (or whipped cream)
Instructions
Dissolve Jello in pineapple juice.
In a mixing bowl, beat the cream cheese and vanilla until fluffy.
Stir in Jello and beat until smooth. I usually put it in the blender to fully mix.
Add pineapple, Vanilla Soft Serve Mix, and soda and mix until incorporated.
Chill the mixture in refrigerator for about 30-40 minutes, so that when you lift it with a spoon it is clumpy.
Fold in the Cool Whip and mini marshmallows.
Pour into a 9-x-13-inch pan or Bundt pan.
Refrigerate for 3-4 hours or until firm.
If serving in pan, will make about 16 squares for 9-x13 pan or about 8 for a Bundt.