This Glazed Pecan Butterscotch Apple Cake is stuffed full of fresh apples, pecans, and butterscotch chips all glazed in a thick butterscotch glaze.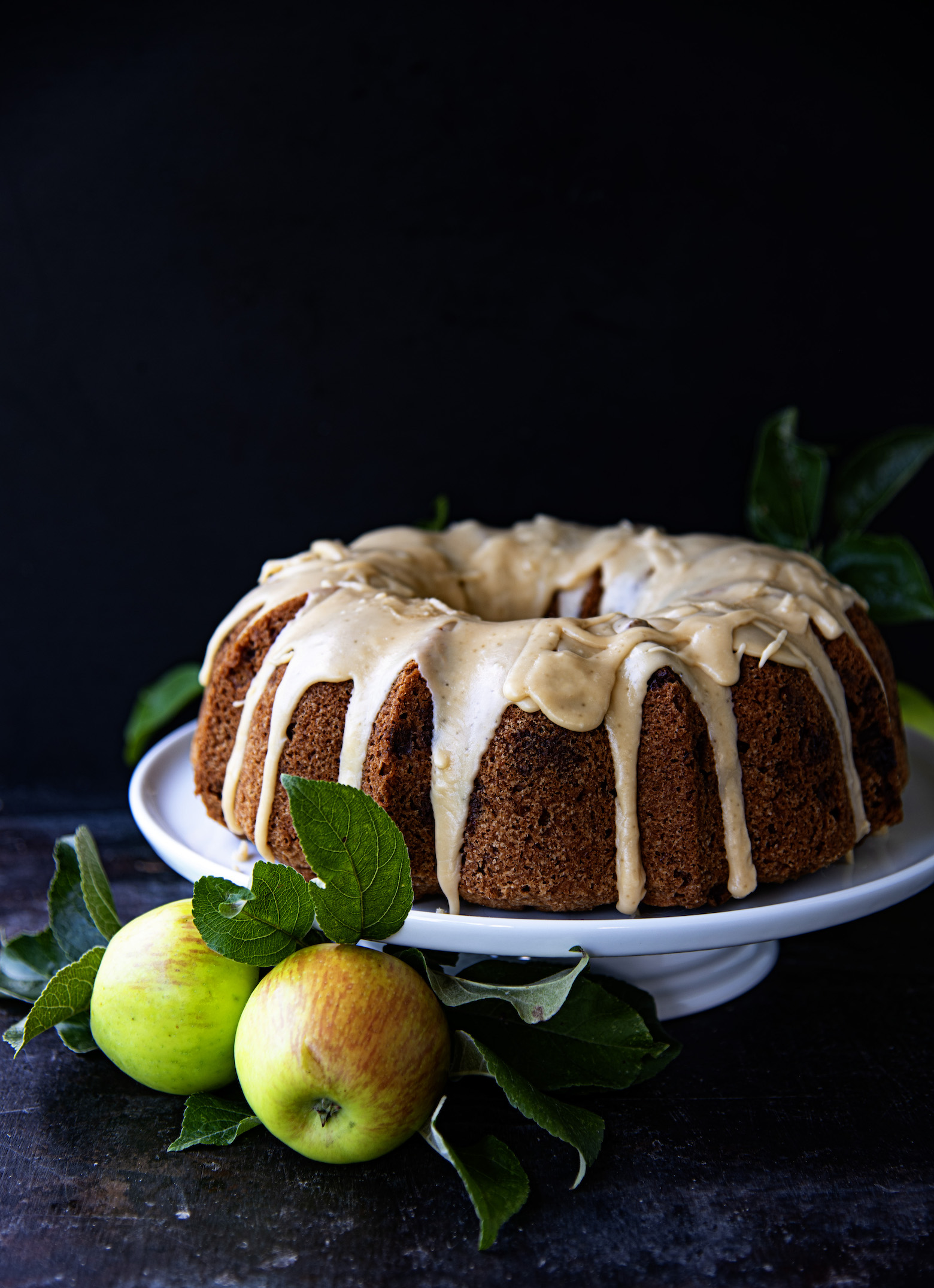 When I was in my late teens and early 20's I LIVED for the J. Crew catalog.
Everyone so thin and smiling in perfectly preppy clothing while standing around in the light summer sweater set roasting marshmallows.
Or at the clambake.
Apple picking and pumpkin patch frolicking.
Things that didn't really exist in Phoenix Arizona.
I mean thin smiling people did.
But plaid and gingham wasn't really a thing.
A light sweater set for summer…when it's freaking 101F out at 10pm at night? Hard pass.
Clambake at the beach? Nope.
Apples and pumpkins? No.
I mean sure they bring them and prop them up in the grocery store but there was no picking your own.
Cute little Martha's Vineyard Cape Cod style homes with lush hydrangeas in front.
While I lived in the land of stucco houses and desert landscaping.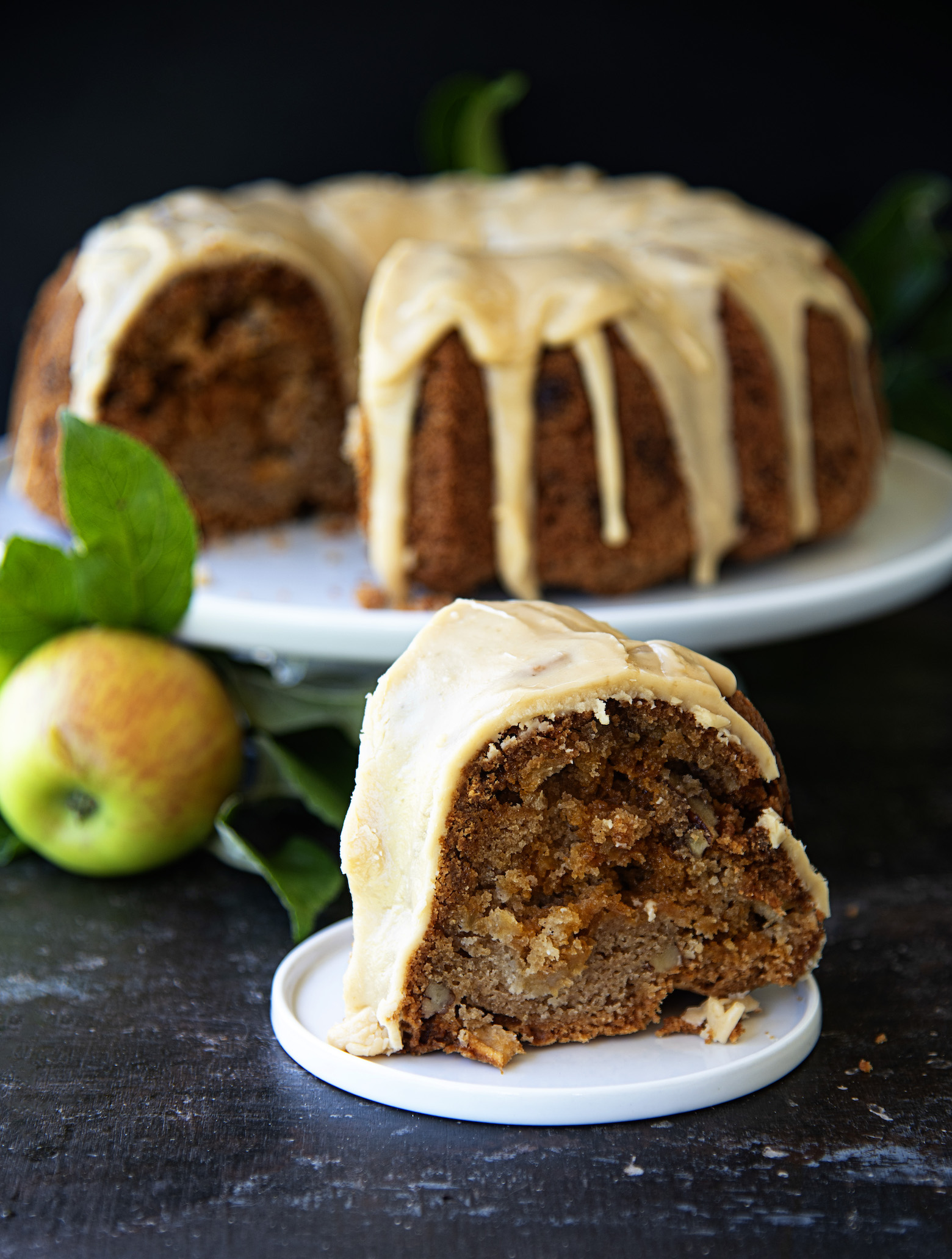 That J. Crew obsession led me to Martha Stewart.
In 1994 her book Martha Stewart Menus for Entertaining came out.
It was just the time I was graduating from undergraduate school.
I had grandiose ideas of recreating her Crab and Corn on the Beach on my tiny ass apartment balcony.
Except that I was a school teacher who made no money.
So one Martha Stewart meal was my entire months food budget and then some.
Plus, over the years when I did make Martha's food I realized something.
Number one, I'm a much better baker than her. Much.
And I don't like half of her food.
There are somethings I make of hers that I like but there are just as many that I don't.
It's a crap shoot.
For the record I still LOVE that cookbook by her.
I still own it.
Love the idea of it.
The inspiration I get from it.
Even when I'm making nothing from it.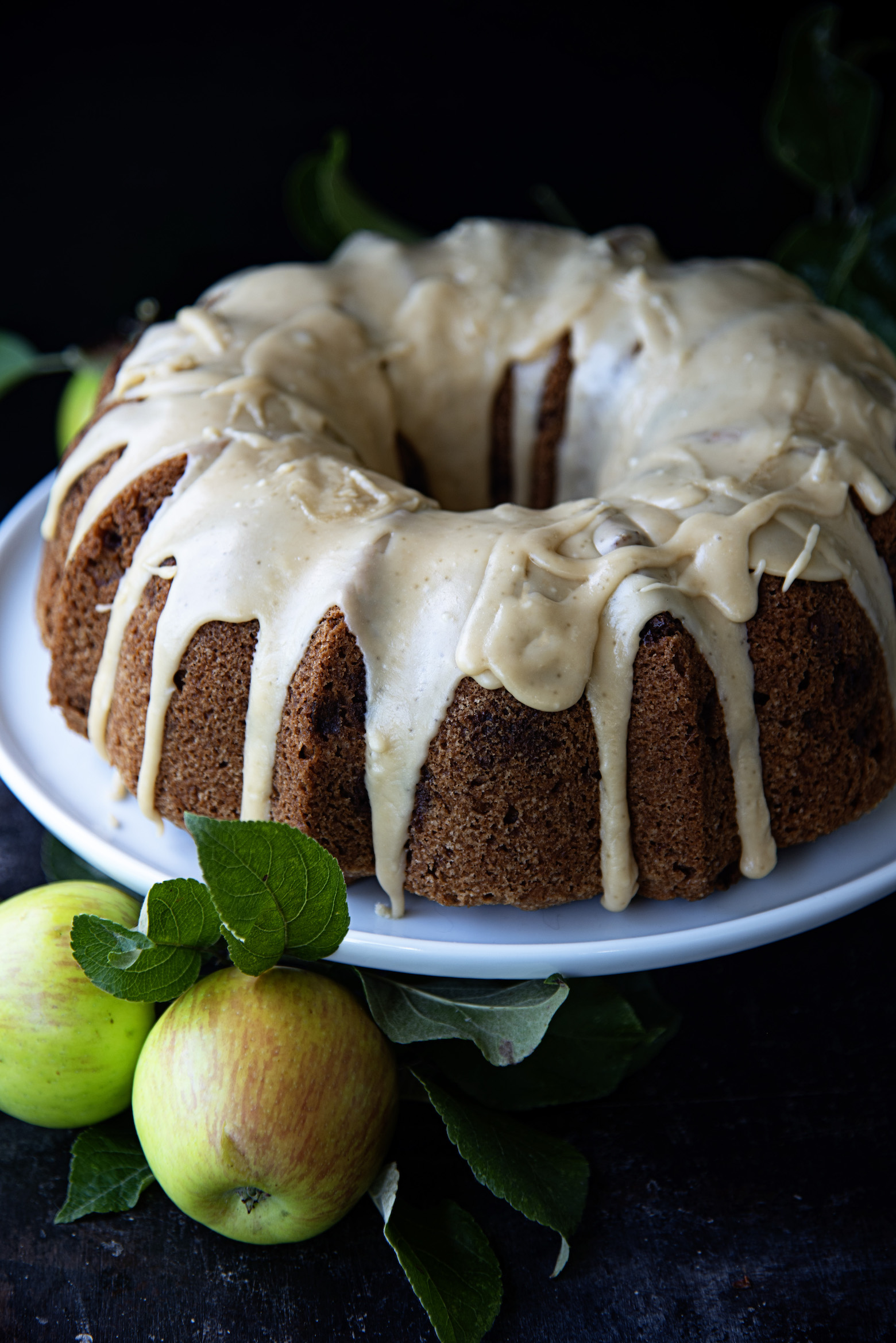 What I loved about Martha Stewart was the lifestyle she portrayed.
She knows this…it's why her magazine is called Living.
Why she had books out on how to decorate Christmas trees.
Selling an image.
And I bought in.
It's what Instagram influencers do today.
These perfect thin blonde women with impeccable houses who change out their decorations and furniture to match the seasons and holidays.
Who stand holding their child who is dressed to the nines in one hand and cup of coffee in the other in their crazy clean home.
While smiling as everything is perfect.
Who hire photographers to follow their family to the pumpkin patch, Christmas tree picking out, their coordinating Halloween costumes, and trips to the beach.
The difference between my Martha Stewart obsession in my 20's and Instagram life now is that I know it's not real.
Martha was literally a model.
Obviously had the money she needed.
Threw amazing parties.
And yet she had a crap marriage.
A really bad divorce.
Had all this money yet did insider trading to get more money.
Though let's face it, going to prison was one of the better things to happen to Martha.
She chilled out after that.
I mean her BFF is Snoop Dogg.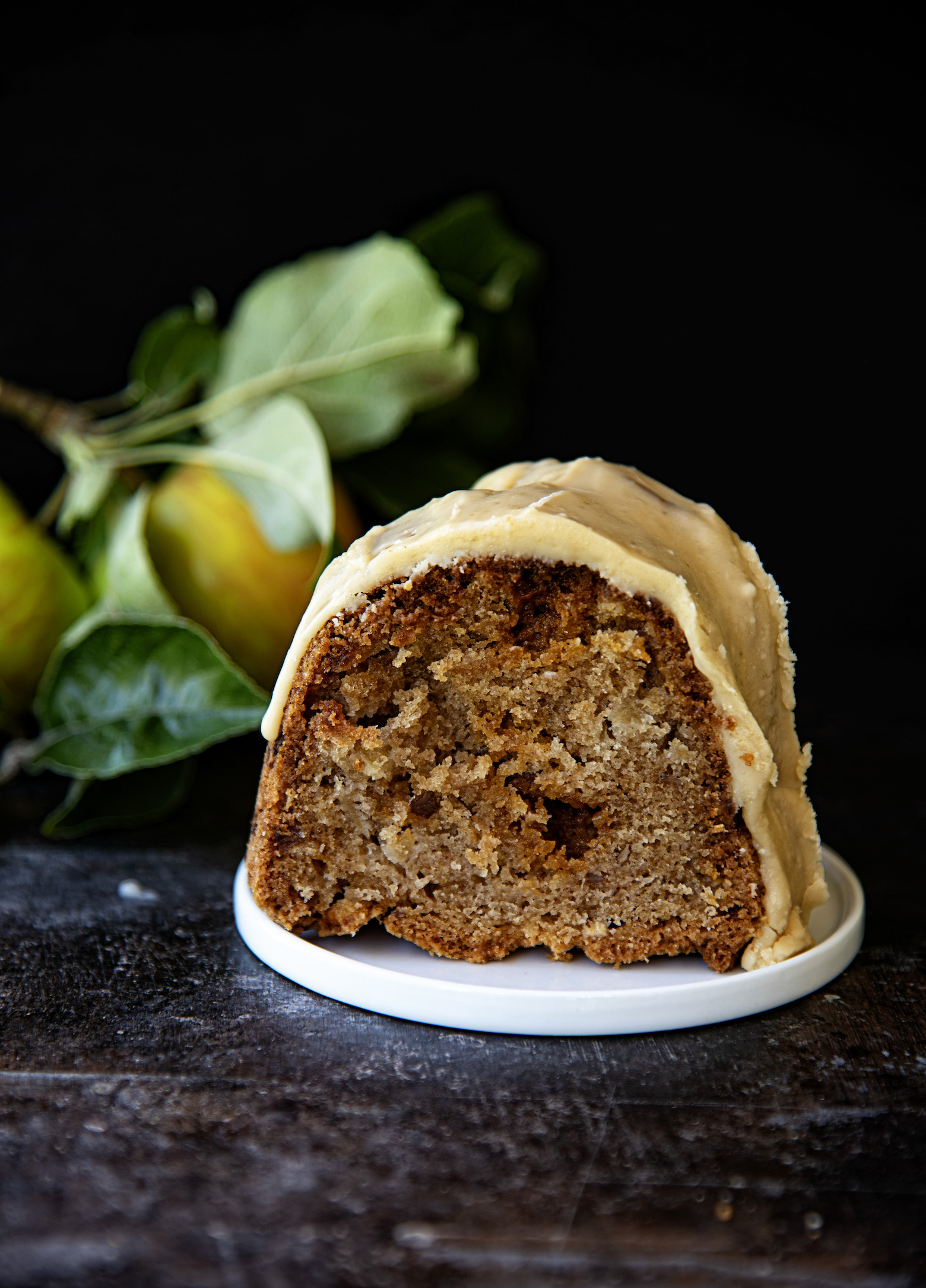 A part of me still craves to entertain like Martha.
I look at my yard and long to have a beautiful wooden picnic table with a banquet feast laid out under twinkle lights as the sun sets.
But with 7 dogs what I have in my yard is dog poop. 😀
And most of my friends are hockey players who just want a six pack and some chips.
Sure they would drink my blood orange margarita but would probably prefer a PBR.
One thing I did get when I moved to my house were fruit trees.
Two apple and a plum. This year my one apple tree is confused and producing apples early.
It also seems to think I want about 200 apples at a time.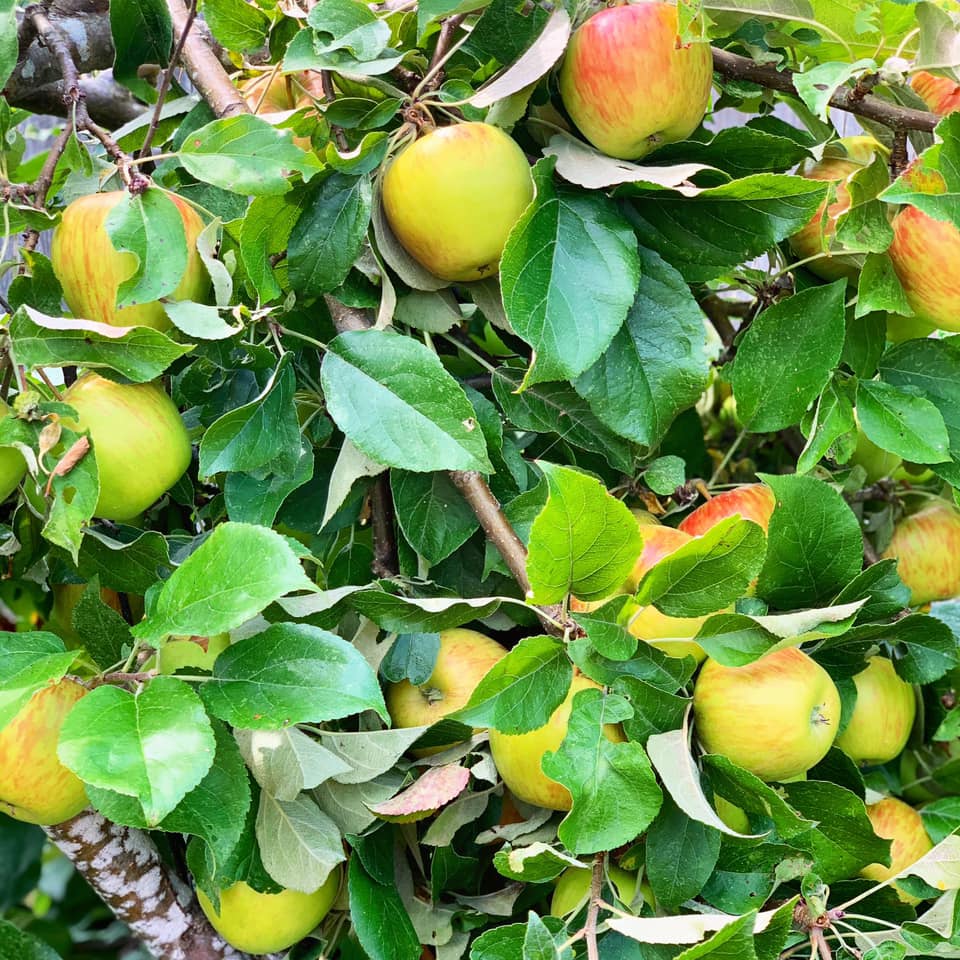 So many apples already.
I'll be trying to make a dent in them.
Which is why you are seeing this Glazed Pecan Butterscotch Apple Cake.
My tree believes it's fall so I will too.
This is a twist on a classic cake that appeared in the NY Times Cooking section in 1973.
It didn't come glazed which was upsetting to me.
If you don't want to use booze you can replace with apple juice FYI.
It also had raisins and walnuts.
I like my addition of butterscotch chips and pecans much more.
Definitely a great cake to use up apples as it takes 3 cups.
5 apples down….just 195 more to go.
I hope you make this cake.
And I hope you realize that perfect person in the J. Crew catalog, Martha Stewart magazine, and on Instagram isn't real.
Oh and I hope you buy my cookbook. 😀
Want more Apple recipes?
Cinnamon Sugar Apple Babka Buns
Cider Glazed Apple Fritter Muffins
Salted Caramel Apple Fritter Bread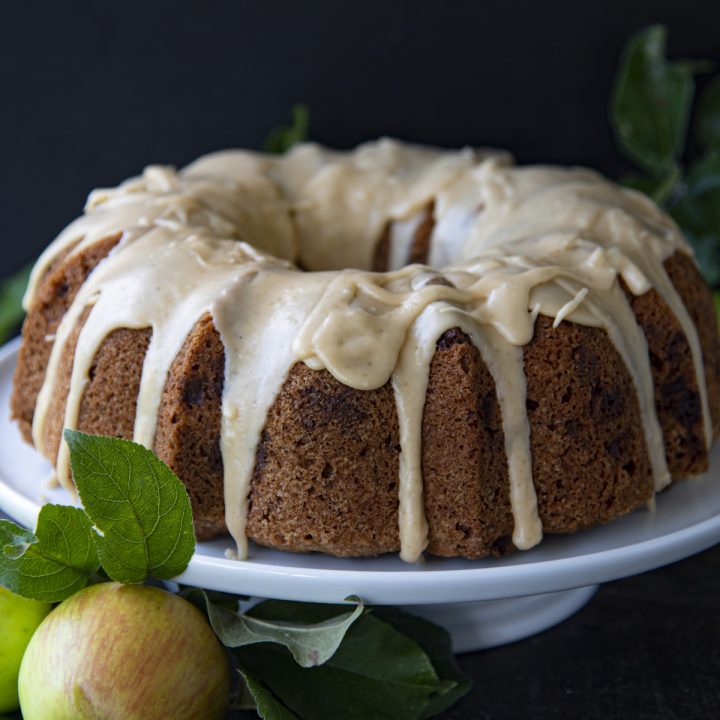 Glazed Pecan Butterscotch Apple Cake
Ingredients
For the Cake:
3 cups flour
1 cup vegetable oil
1/2 cup melted butter
2 cups granulated sugar
3 eggs
1 tsp salt
1 tsp cinnamon
1 tsp baking soda
1 tsp vanilla extract
3 cups Honeycrisp Apples, peeled, cored, and diced
1 cup chopped pecans
1 cup butterscotch chips
For the Glaze:
4 TBSP unsalted butter
4 TBSP Crown Royal Apple Whiskey
2 TBSP Butterscotch Schnapps
1/2 cup brown sugar
1 1/4 cups powdered sugar
1/8 tsp salt
Instructions
For the Cake:
Preheat oven to 350 degrees.
Butter and flour a 9-inch tube pan.
Beat the oil, butter, and sugar together in a mixer (fitted with a paddle attachment) while assembling the remaining ingredients.
After about 5 minutes, add the eggs and beat until the mixture is creamy.
Sift together 3 cups of flour, the salt, cinnamon and baking soda.
Stir into the batter.
Add the vanilla, apples, pecans and butterscotch chips and stir until combined.
Transfer the mixture to the prepared pan.
Bake for 1 hour and 15 minutes, or until a toothpick inserted in the center comes out clean.
Cool in the pan before turning out.
For the Glaze:
Using a medium sized saucepan over medium heat add the butter, whiskey, butterscotch schnapps, and brown sugar and bring to a boil.
Once it starts to boil, remove from heat and whisk in the powdered sugar.
Whisk until all the powdered sugar is fully combined.
Pour glaze over cake.
Let glaze set up, about 20 minutes.
Serve with ice cream if desired.
Notes
Adapted from the NY Times Cooking Section