These Grinch Jelly Shots are made with Jolly Rancher Apple Gelatin and Jack Daniels Winter Jack Cider complete with a little heart at the bottom.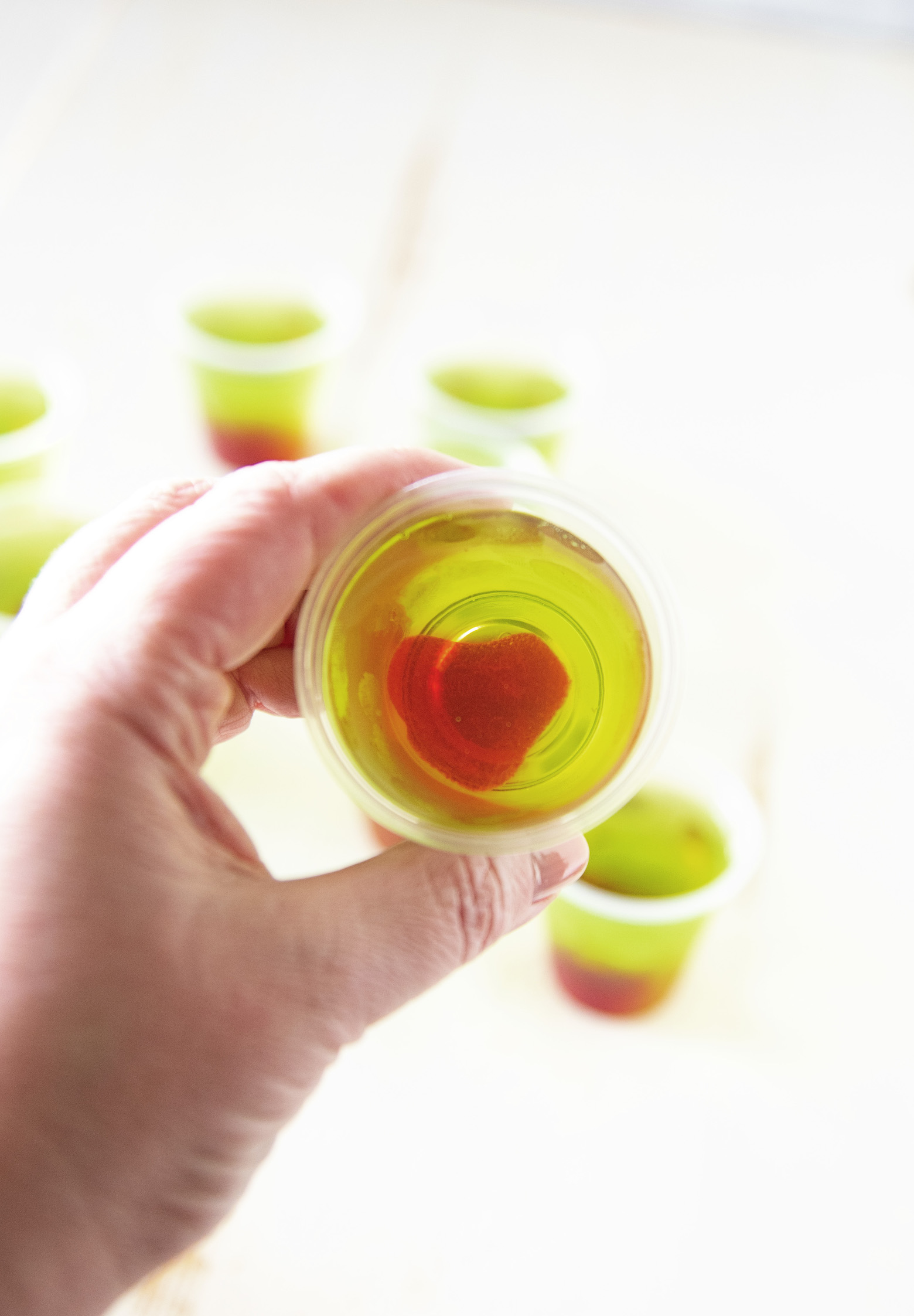 In case you forgot around here in the month of December we do Booze on the Shelf.
Instead of that dreadful Elf on the Shelf.
If you are not familiar with what Booze on the Shelf is you can read about it here.
It's way more fun than the Elf and no one is telling Santa on you for day drinking.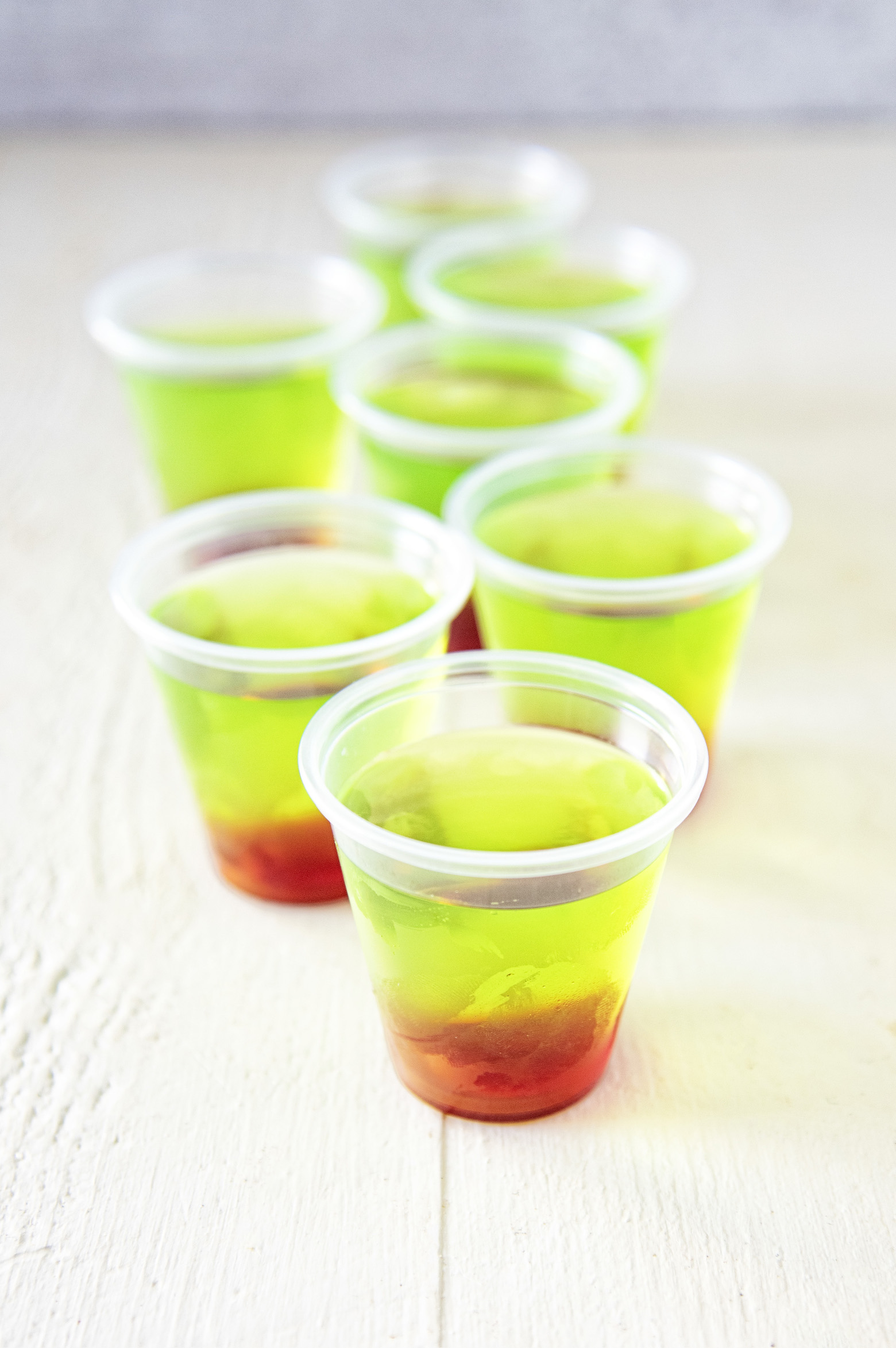 These Grinch Jelly Shots are my official start to Booze on the Shelf.
I wasn't totally sure they would work out.
There was much speculation that they hearts would fully disintegrate before the rest of the shot set up.
And while you can tell that some of them did better than others you can pretty much tell that they are all hearts.
If you want to use the mini heart shape these are the cutters I used.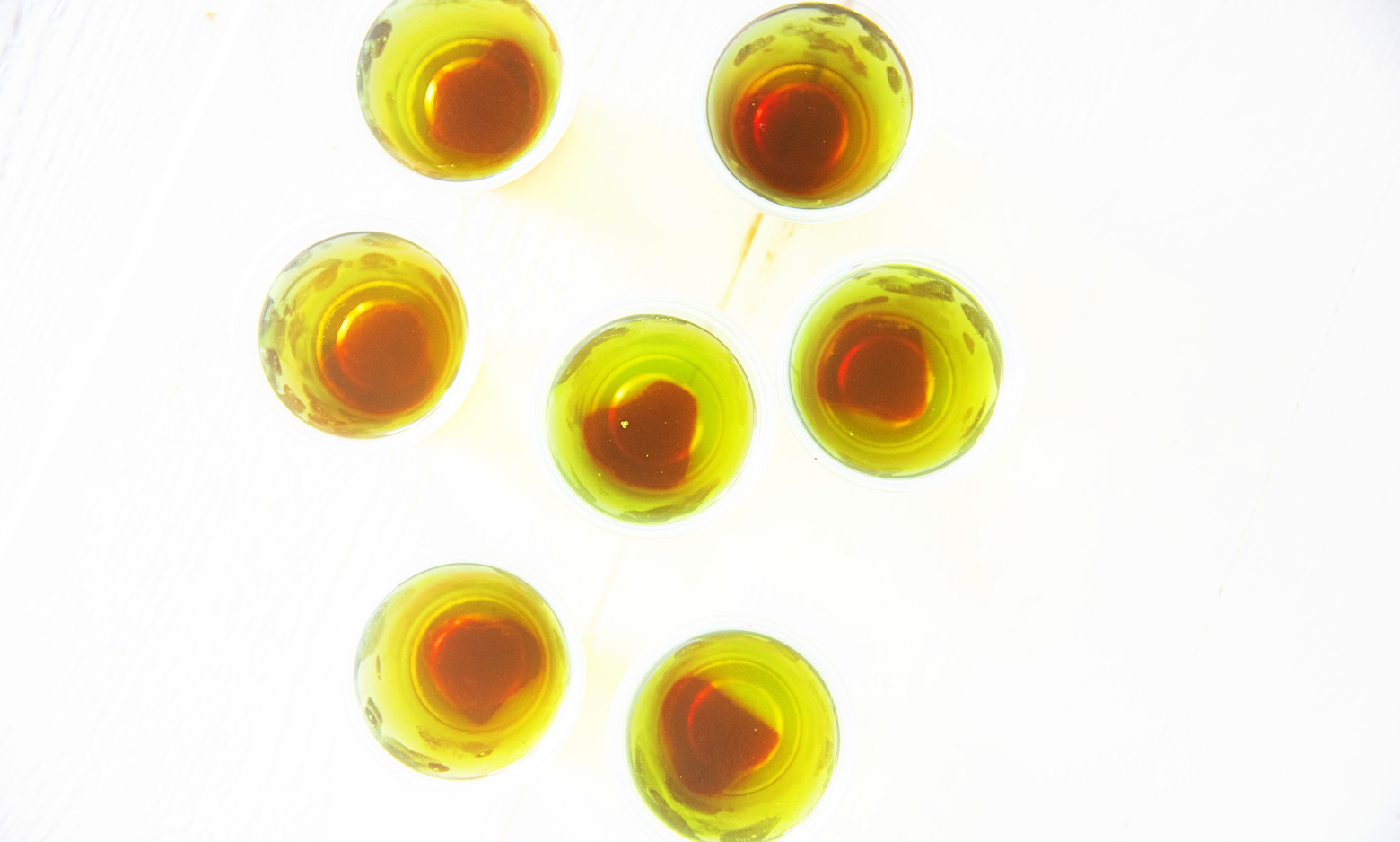 You can use whatever red flavored Gelatin you would like but I went with cherry for mine.
This recipe uses Winter Jack which is a Tennesse cider (according to the bottle) but it's seasonal blend of apple cider liqueur, Jack Daniel's Old No. 7 Tennessee Whiskey and holiday spices.
I really like it.
It's great heated up with some apple cider.
These tested well with the hockey team and they were a big hit.
And remember, if you are participating in #boozeontheshelf this year be sure to tag @Bakerpeabody on Instagram and use the hashtag so I can see what you are drinking!
And as always it's a great day to order my cookbook.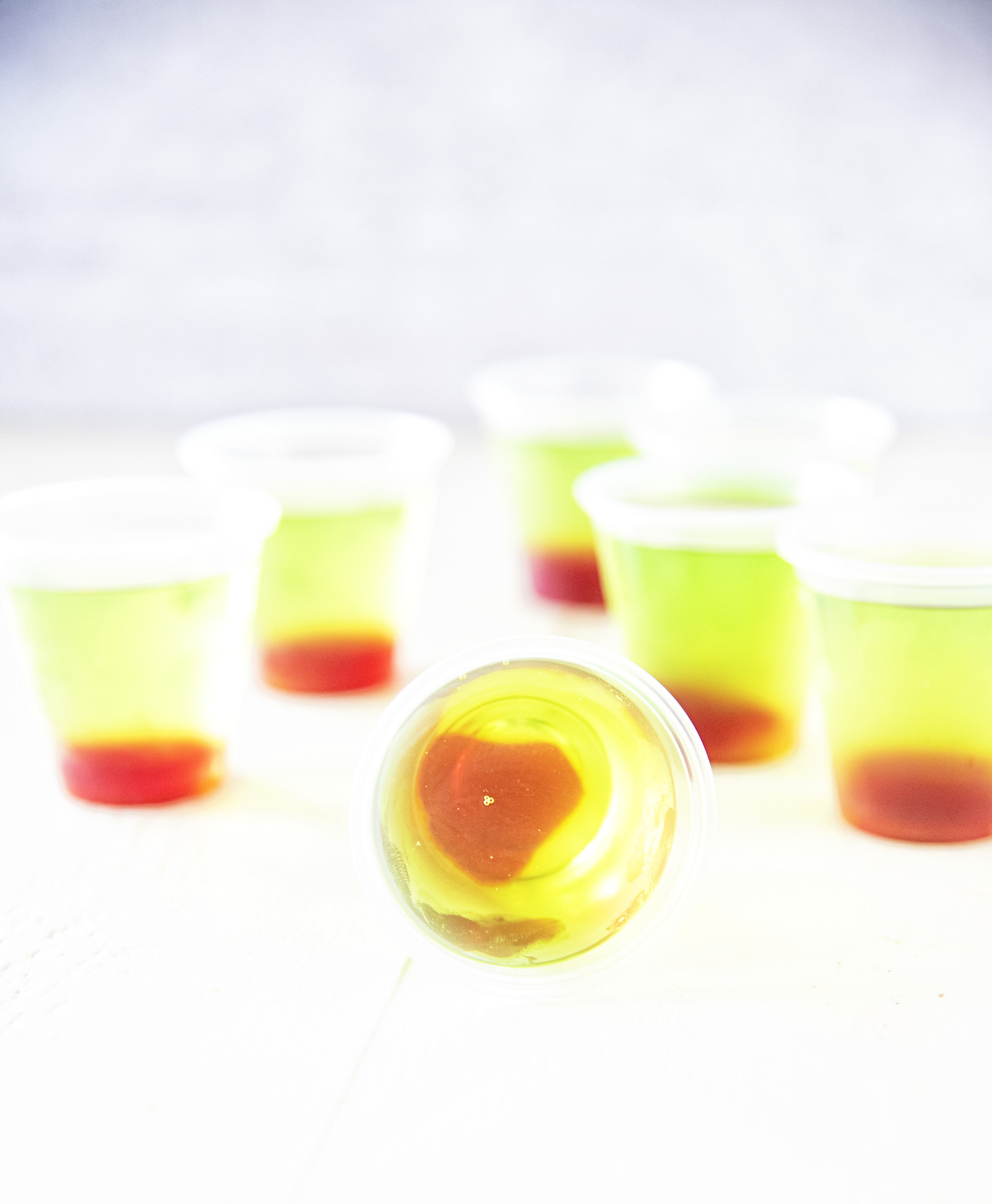 Want more Grinch recipes?
The Grinch White Chocolate Mint Fudge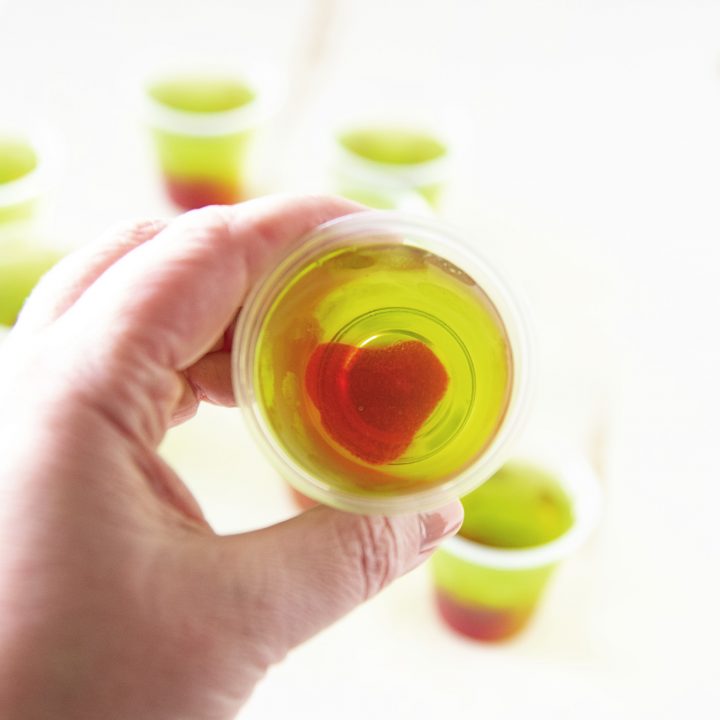 Grinch Jelly Shots
Ingredients
For the Shot:
3 cups water, divided
2 (3 oz) packages Jolly Rancher Green Apple Gelatin
1 cup Jack Daniel's Winter Jack Tennessee Cider
18 cherry gelatin Jiggler hearts
For the Jigglers:
1 (3 oz) box cherry gelatin
1 cup water
Instructions
For the Jigglers:
Spray the 8-x-8-inch pan with cooking spray before putting in the Jello, then wipe with a paper towel.
Bring water to a boil.
Add water to they Jell-O and let sit for two minutes for the Jell-O to dissolve. Whisk until fully combined.
Pour into the prepared pan and place in fridge for 3-4 hours or overnight.
Remove from fridge and cut into heart shapes.
For the Shots:
Place a cherry Jell-O jiggler heart flat down on the bottom of your Jell-O shot cup.
Bring 2 cups water to a boil.
Empty gelatin powder into a large mixing bowl and add the boiling water.
Continue stirring for two minutes or until the jello is completely dissolved.
Add in the cup of cold water and Winter Jack.
Stir until mixed and pour into 2oz. cups filled 1/2 to 3/4 of the way.
Refrigerate for at least 3 hours.