This Washington Apple Jelly Shots are made with CranApple Juice, Sour Apple Gelatin, and apple whiskey.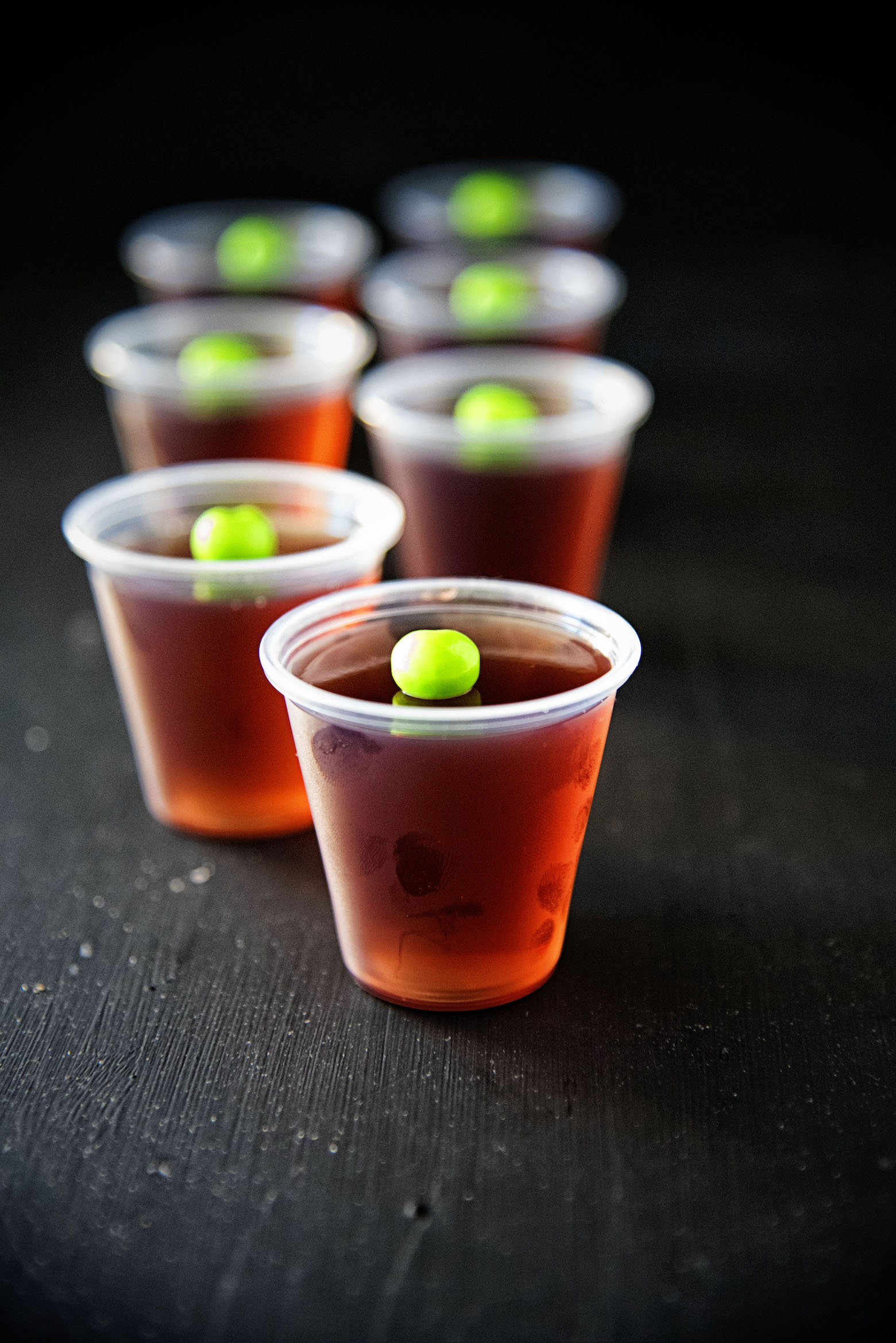 This week's Tipsy Tuesday Jelly Shot is based off of one of my most popular recipes on the blog.
Not just drink recipes…all recipes.
Number 4th searched recipe on here of all time.
Which if funny to me but whatever.
What ends up popular on this blog and what I think should be popular are always two VERY different things. 🙂
I love the smell of whiskey and bourbon but I usually don't like to drink it.
So when I was invited years ago to an event and they only had two signature drinks (and I had a DD so I wanted to take advantage) I gave each drink a try.
They Washington Apple had whiskey in it and I thought for sure I was not going to be liking it.
It's one of my all time favorite drinks now. 😛
You can get the recipe for the drink HERE.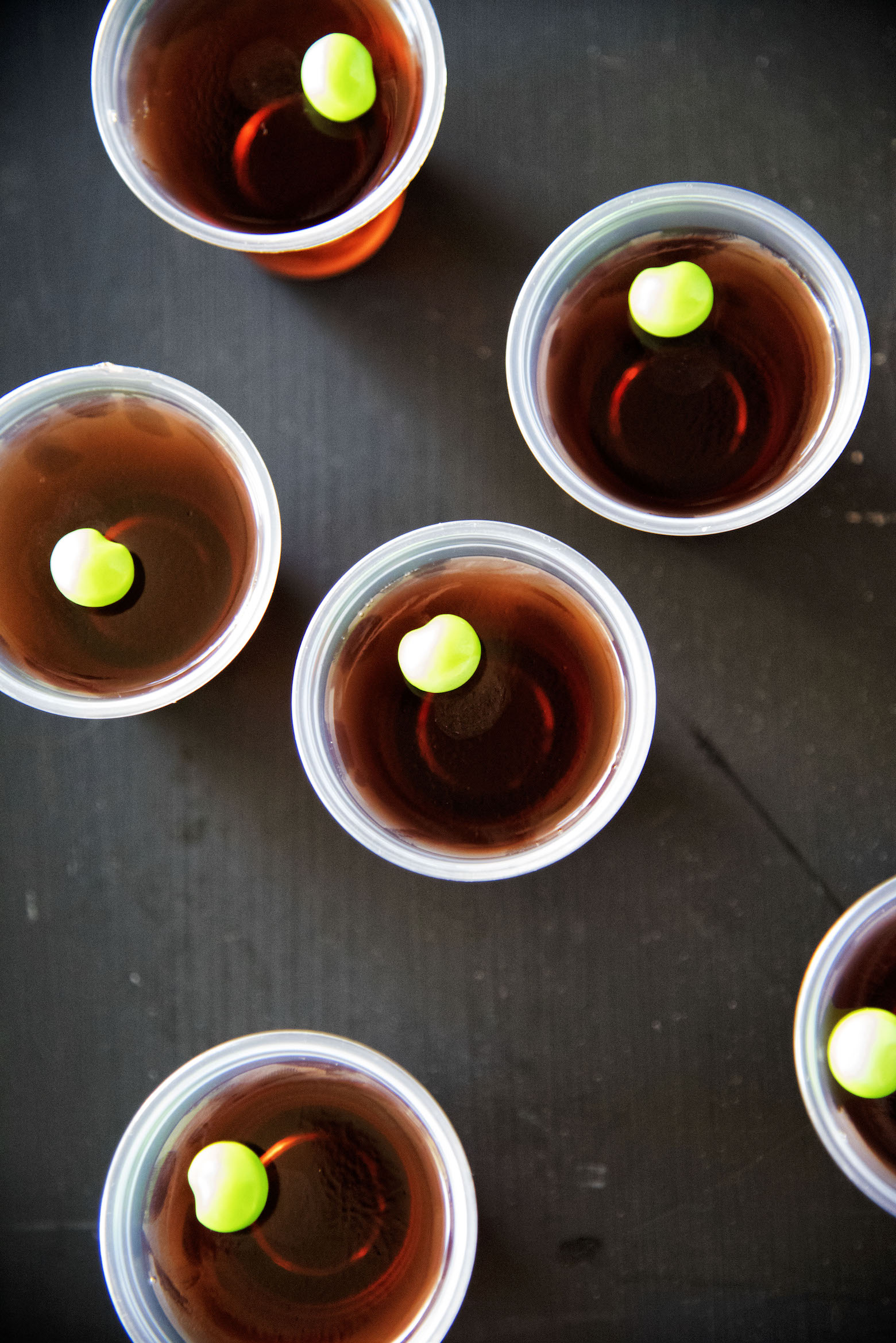 I did change a few things to the Jelly Shot.
Instead of using Apple Pucker since the gelatin is already a sour apple flavor I decide to skip it.
You can add it to your Jelly Shot just use less whiskey.
Definitely try and get the Crown Royal Apple Whiskey.
I really to think it makes a difference.
If there is another apple whiskey you like better go for it.
You can usually find the gelatin at Winco but I buy mine in bulk online.
I highly suggest getting all four of their flavors as they are awesome for Jell-O shot making.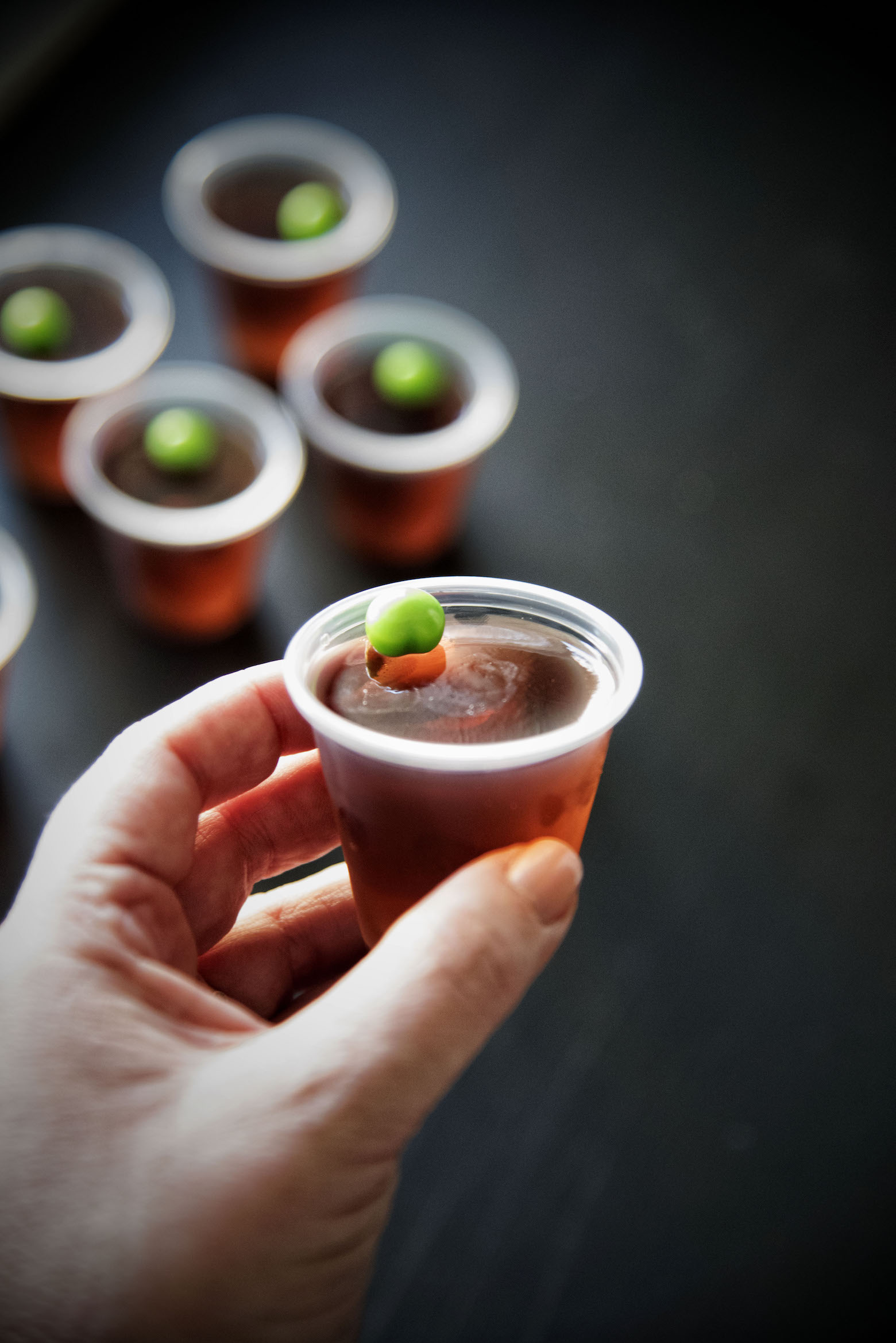 Want more Jelly Shot recipes?
Strawberry Malted Milk Jelly Shots
Key Lime Margarita Jelly Shots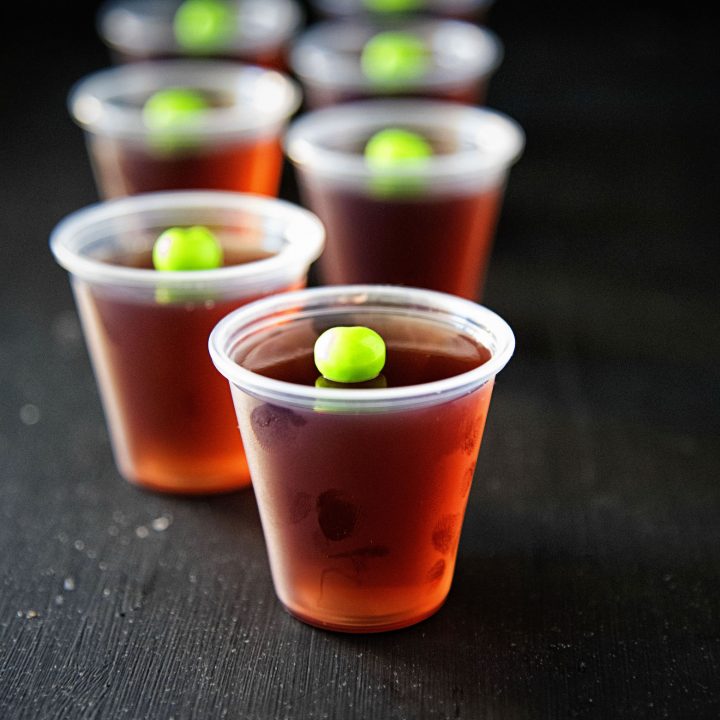 Washington Apple Jelly Shots
Ingredients
3 cups CranApple Juice, divided
2 (3 oz) packages Jolly Rancher Green Apple Gelatin
1 cup Crown Royal Apple Whiskey
Instructions
Bring 2 cups CranApple juice to a boil.

Empty gelatin powder into a large mixing bowl and add the boiling juice.

Continue stirring for two minutes or until the jello is completely dissolved.

Add in the cup of cold CranApple Juice and Crown Royal Apple Whiskey.

Stir until mixed and pour into 2oz. cups filled 1/2 to 3/4 of the way.

Top with a small piece of green apple Runts candy if desired.